Empowering All To
Advertise
Find and buy the best advertising options online
Plan your advertising
Buy best media Ad
Browse Media by Genre
Top Media Spends
Why Use The Media Ant
100s of SMEs trust us to save them lakhs of rupees in advertising, every year
Now, you can too!
Latest Addition
Bigg Boss Telugu on Hotstar
Entertainment
MasterChef India Tamil on Sony LIV
Entertainment
India vs Afghanistan T20 Series
Cricket
Bigg Boss Tamil on Hotstar
Entertainment
Confused?
We can help you plan the perfect campaign!
Hire our expert media planners to find, plan and place your next promotion.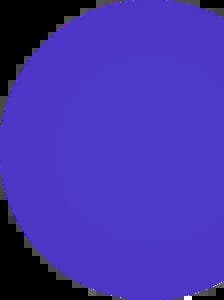 What Our Clients Say
The Media Ant has been our one point of solution for all marketing needs.We have been using The Media Ant for Planning and executing our radio campaigns. The Media Ant is like a marketing team member with zero cost.
---

Manjunath Talwar,


Cofounder, Hiree.com
The Media Ant is phenomenal in terms of opening a marketeer's mind to the whole range media option especially the not so well known ones.Whats even more valuable is it one stop place to quickly get information to access the reach, cost estimates and put together a basic plan.
---

N.Mohan,


VP Marketing, Practo
Our experience with The Media Ant team in the last 1 year has been that of professionalism and partnership and that's what differentiates the team from similar other players. Added to that, a superior and easy-to-use media product that simplifies planning owing to discovery of relevant information in one place.
---

Sharda Pillai,


Vice President, Marketing, Furlenco
One of the most professional companies in the industry, very ethical and full of integrity.You can expect complete honesty and Transparency from The Media Ant. Most Recommended.
---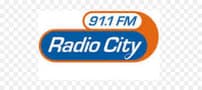 Hitesh Wadhwani


Group Head
Very professional team and great media options. Special thanks to Vijay for always coming up with great media suggestions and absolutely delightful experience in terms of TAT and Quality!
---

Renuka Dogra


Brand Manager
I am associated with them since their inception- 2012 . Mukesh & Sameer are great leaders and they created a great team .Young & Highly Professional team. Some of the Gems like Panarba, Vijay, Ankit they have many more . All the best Team Media Ant.
---

Subrato Patro


General Manager
It has been a pleasure working with The Media Ant team. I must say they have a very supportive team which has helped us run hassle-free and effective media campaigns. Thank you The Ant Media!
---

Avirat Kulkarni


Marketing Manager
Thorough professional and understand the value of both client and media. Always open towards innovations and creative discussions.
---

Anil Gupta


Sales Head Retail and SME
If you're looking to advertise, then this is the place. These guys have got real brains, I must say. The way these guys explained things to me was too good. They will go far ahead… Genius.
---
We've always got great advice from The Media Ant. Extremely supportive of our needs always.
---

Dharma Teja Gorrepati


CEO
One of the best agencies for media space, very fast in response and quick execution. Specially Mr Vijay is very very supportive. Carl Zeiss will continue to work with The Media Ant for all future projects.
---

Preethika Sivaraj


Manager Consumer Marketing
One of the best media agencies to work on strategy and execution of a campaign. The team is very proactive and through.
---

Arjun Choudhary


Chief Business Officer & Founding Member
Professional services, pleasant experience, and very cooperative.
---

Nishant Narang


Marketing & Digital content creator
Efficient agency with all round experience in 360 degree campaigns.
---
Ajaz Memon


Managing Director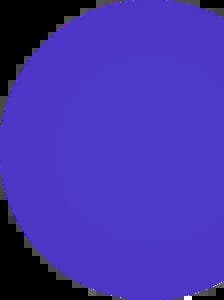 What is an Advertising Agency?
Advertising agencies manage a business's branding and online media buying activities and help companies develop their brands and gain tactical benefits.

These agencies step in, refer to the strategic goals outlined by the client, take the creative media, and identify the best ad space based on the media strategy.

Advertising companies start with identifying companies' positions, brand architecture, and brand statements and providing the brands with a visual identity and distinct voice. Agencies use various tools and media options to uplift brands and get considerable reach and awareness.


Haystack Marketing Services Pvt. Ltd. operates under the brand name "The Media Ant"

The Media Ant is a media and advertising company launched in 2012 to bring accessibility and transparency to the media buying field. Since then, The Media Ant's mission has found resonance with many in the industry and grown more substantial.

After ten successful years in the ad industry, INS officially accredited The Media Ant. This event marks the acknowledgement of their credibility, competence, and authenticity in the advertising world.


What is a Media Buying Agency?
The Media Ant is a reputable advertising agency in India that provides the best media planning and buying experiences to help businesses achieve strategic advantages and brand growth. As the best media buying agency, we are passionate about bringing out the best in the companies we work with, and we have been entrusted with it over the years.

Our work with our clients starts with identifying their position, brand architecture, and brand statement and providing the brands with a visual identity and distinct voice. We are the best advertising agency that uses various tools and media options. Our team shares a creative edge that will enable us to uplift your brand and get considerable reach and awareness.


Why do Media Buying with The Media Ant?
The Media Ant is a media planning and media buying agency that nurtures and helps businesses achieve strategic advantages and promote their brands and services. As the best media buying agency, The Media Ant experts are passionate about bringing the best to the companies they work with and have been entrusted with that responsibility over the years.

The Media Ant works with clients by identifying their position, brand architecture, and brand statement and providing them with a visual identity and distinct voice.

As a media buying agency, The Media Ant lets their brands and clients create a meaningful and better experience in the industry and with their target audience. For the past ten years, The Media Ant has created digital experiences for the brand and clients by leveraging their ad campaigns and digital marketing to increase consumer engagement.


How do you book an ad on The Media Ant?
Planning an advertising strategy is a complicated procedure. Making an effective plan and making an informed choice about the best media option and time slots at the most affordable advertising rates frequently requires a paid service membership.
We understand this can be difficult for first-time or new advertisers; hence, The Media Ant is there to take care of everything, from getting advertising data to negotiating advertising rates. You can trust The Media Ant with end-to-end planning and execution of your ad campaigns. To get the best advertising rates and place your advertisement, you have to follow these simple steps:
Select the media option on the website. You could see thousands of advertising options on each media option.
You can filter the platform of your choice by selecting category options based on genre, advertising option, languages, location, network or type etc.
You can also sort the advertising rates for different options based on top search, category, and language or choose from a library of sample ads.
Once you select a particular card, you can click on it to find all the advertising options within the card and the advertising rates for the same.
Select the advertising option and the advertising rate suitable for you. After that, click the submit button and request an express quote.
Best Advertising Agency in India
The Media Ant is a 10-year-old company in the AdTech space that aims to disrupt the traditional process of executing ad campaigns through a physical media agency and replace it with a self-serve advertising platform. The platform should work equally well for both online and offline media.

The Media Ant will empower any advertiser, irrespective of their budget and level of marketing understanding, to go ahead and launch a campaign. It is the winner of various startup awards and is used by more than a million users yearly.

The accreditation by INS essentially offers The Media Ant several benefits, like a certificate of competence and enhancing the authority and credibility of the agency in the market, besides giving it access to facilities from the members.

Getting INS accreditation makes the agency authentic and generates confidence among customers; it symbolizes trust and separates the agency from those that are not INS accredited. Using the certification ensures reliability and reduces the risk of duplication, enabling an efficient and transparent service.
Magazine Advertising Agency
The Media Ant, one of the best advertising agencies, also specializes in developing and carrying out magazine advertising campaigns for various brands. The Media Ant collaborates with clients to build a plan that suits the brand's objectives and target market, which can help brands produce magazine ads in a vast selection of periodicals in many different areas, such as lifestyle, business, fashion, sports, and more.
Television Advertising Agency
The Media Ant is the one-stop destination for all your television advertising needs. The Media Ant has a broad network of publishers, advertisers, and media sources, allowing businesses to reach a large audience. Additionally, the company has an experienced staff of professionals who can help you plan your television advertising campaign and buy the media suitable for your television advertising campaign.
Newspaper Advertising Agency
The Media Ant is the best newspaper advertising agency in India. The company provides clients with the best and lowest advertising rate for newspaper advertising. Through a tie-up with more than 500 publication houses across India, The Media Ant assures the best media planning and buying experience when placing an ad in a newspaper.
Cinema Advertising Agency
The Media Ant is the top advertising agency, offering the best rates for cinema advertising. The agency has established itself as the country's leading cinema advertising agency by servicing over 100 clients and providing clients with the best media planning and buying experience.
Outdoor Advertising Agency
The Media Ant is a leading advertising agency with a proven track record of delivering effective and impactful campaigns for clients across various industries. As a leading outdoor advertising agency, it has a deep understanding of the outdoor industry and is perfectly positioned to help brands maximize their reach and impact during various outdoor ad options.

As an out of home advertising agency, it has expertise in proven results, strategic planning, and a data-driven approach, and brands can be confident that they are in good hands with this agency. Whether you are looking to reach a large and diverse audience or connect with your target audience in a memorable way, The Media Ant has the expertise and experience to help you achieve your goals.
The Media Ant is India's leading Radio Advertising Agency which helps advertisers with the best rates and plans for their radio campaigns. With an extensive tie-up across all FM stations in India, like Radio Mirchi, Red FM, AIR, Radio Fever, Radio Indigo, Suryan FM, and Radio One, you can be assured of the best FM Radio advertising rate when working with The Media Ant. radio advertising agency, radio ad agency
The Media Ant is a top-tier advertising agency with expertise in sports marketing campaigns for diverse brands. By aligning brand objectives and target markets, they create tailored plans for sports ads in numerous periodicals covering various sports like cricket, Racing, football, Badminton and many more. Their comprehensive approach ensures effective and impactful campaigns.
Airport Advertising Agency
The Media Ant is an advertising agency for airlines and airports. Based on the company's experience working with clients across airlines and airports, it helps you develop unique media plans for airline and airport advertising campaigns.

The Media Ant is India's pioneer airline and airport advertising agency. With a tie-up with all airports and airlines in India, the company will find the best rates for all advertising options available inside airlines and at airports.
Online Advertising Agency
The Media Ant is an Online Advertising Agency in India, with more than 1200 media options under online advertising. The company, a Premier Google Partner, can assist you with setting up and cost-effectively optimizing your Google Search and Google Display ads.

In addition to Google Ads, The Media Ant can also support you as your online ad agency in placing your advertisement on other self-serve platforms like Facebook, LinkedIn, Youtube, and Quora.

The Media Ant has collaborated with well-known websites like M-sites, apps, and Facebook Pages in India, as well as self-serve platforms, to guarantee the best online advertising rates and discounts.
The Media Ant is an influencer marketing agency in India that uses a combination of offline planners and its influencer marketing platform to ensure high-performance influencer campaigns for its brands.

The Media Ant also works with other influencer marketing platforms to ensure they provide the best selection of influencers for the brand's influencer marketing campaigns. Combining offline and influencer marketing platforms makes the company leverage the power of creativity offline and reach using the online platform.