About the brand/company
MemeChat is a social networking app where users can express themselves in the form of memes or create memes using templates, and get paid by brands to do so. The company was started in 2019 by two 22 year old- Taaran Chanana and Kyle Fernandes.
MemeChat generally works on a B2B2C business model- working with FMCG brands and other such industries to access the best memes created in the network and then use them to promote their products. The meme creators then get paid by the brands. The system works around a user-generated feedback and promotion of a user-generated content.
Campaign Objective
The objective of the campaign was to generate brand awareness and to increase download of the MemeChat app.
Geography
The campaign was run in Bangalore, more specifically in the following areas-
Koramangala
Indiranagar
HSR Layout
Target Audience
The target audience of MemeChat's advertising campaign were youth.
Approach
MemeChat is an app that is build on the concept of meme marketing and building virality of such memes. In this growing digital age, meme branding/marketing is something that's gaining immense traction, especially among the young crowd, who use funny, witty and creative memes to share their thoughts on social media regarding topics ranging from politics to entertainment.
With the objective being brand awareness, the need of the hour was to create something that would attract the public's attention instantly. Keeping in mind the target audience (youth), and the brand's advertising objective, non traditional advertising was selected for the campaign.
Solution
Under non traditional advertising, the method of auto hood branding was used to create a buzz among the public. The areas that were selected to be targeted were the ones with a predominant youth population, since memes have a tendency to be more popular among this age group. The objective was to popularize these memes among the masses directly via auto branding.
Check out the execution images below to find out how witty memes were used to capture the public's attention and promote the app.
Campaign Execution Images
The campaign execution images of MemeChat are as follows-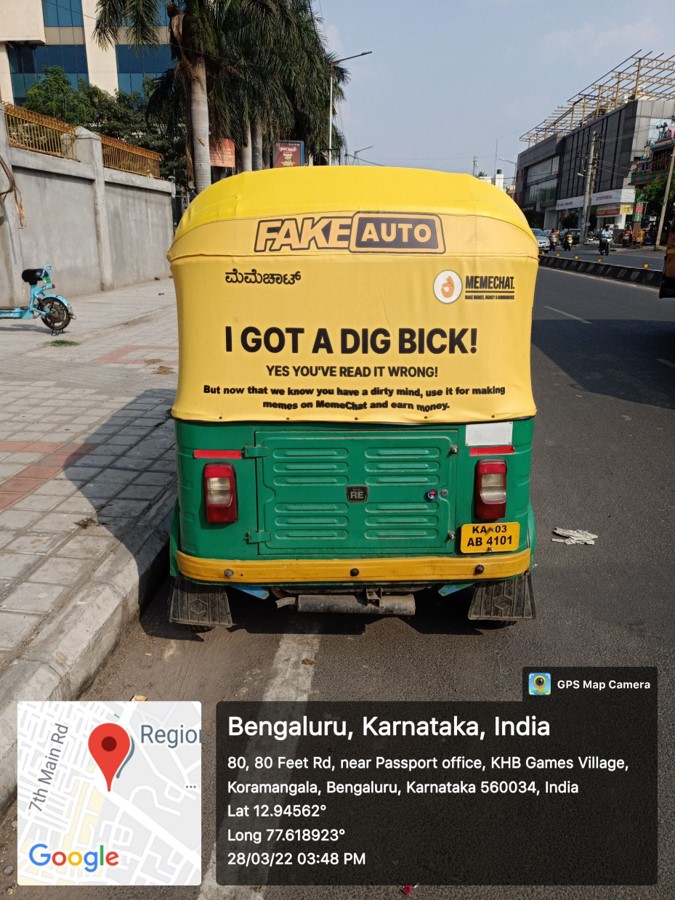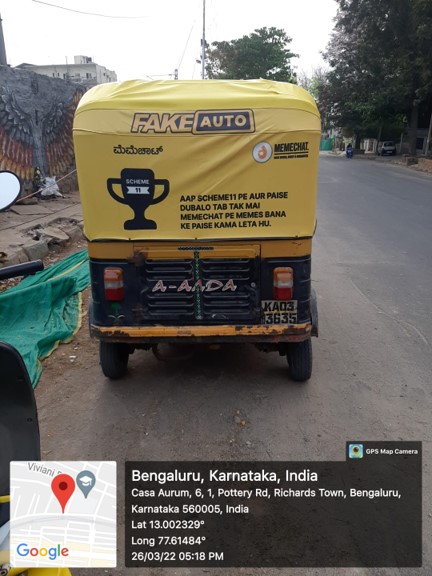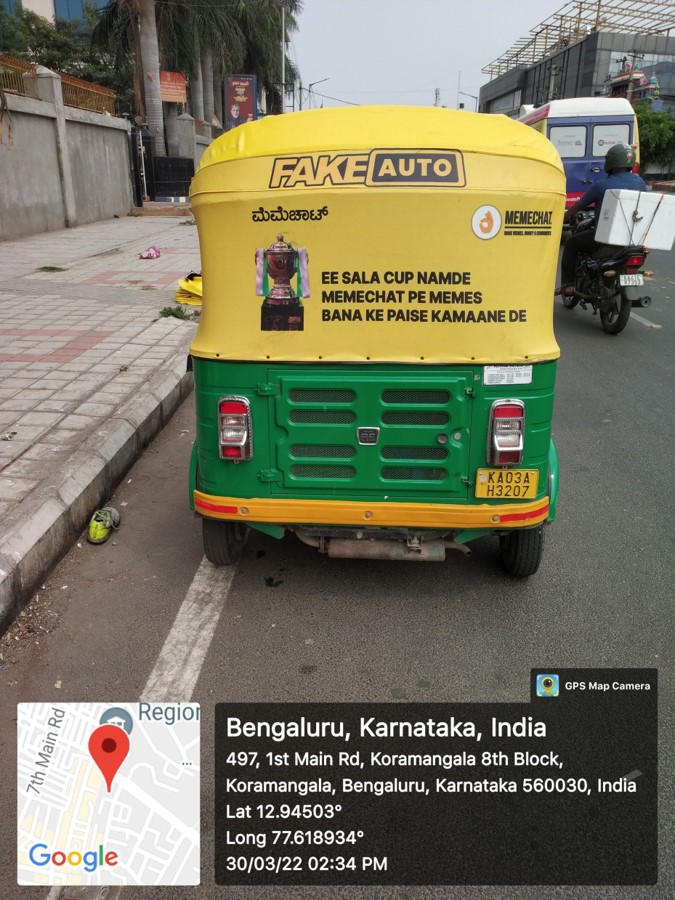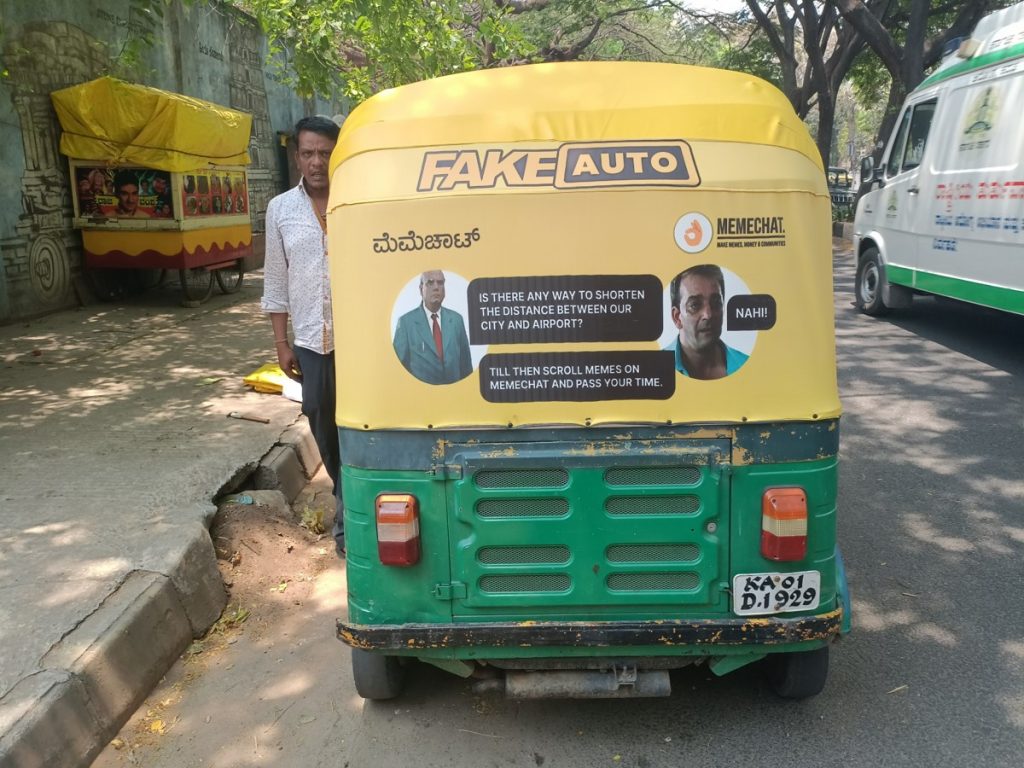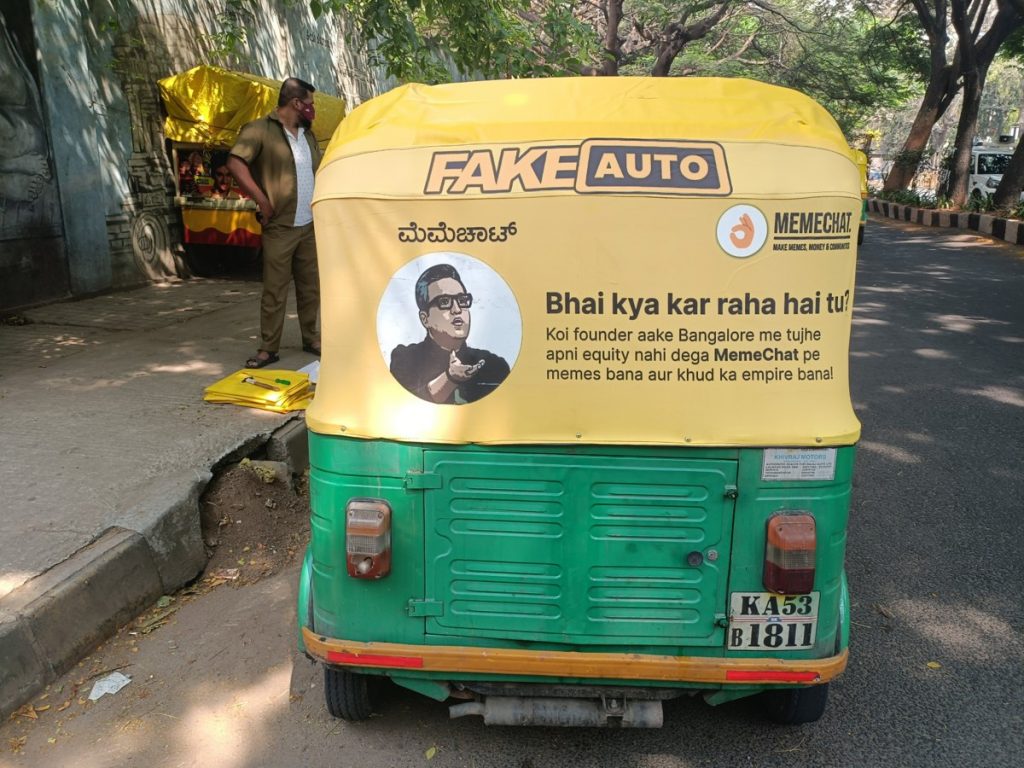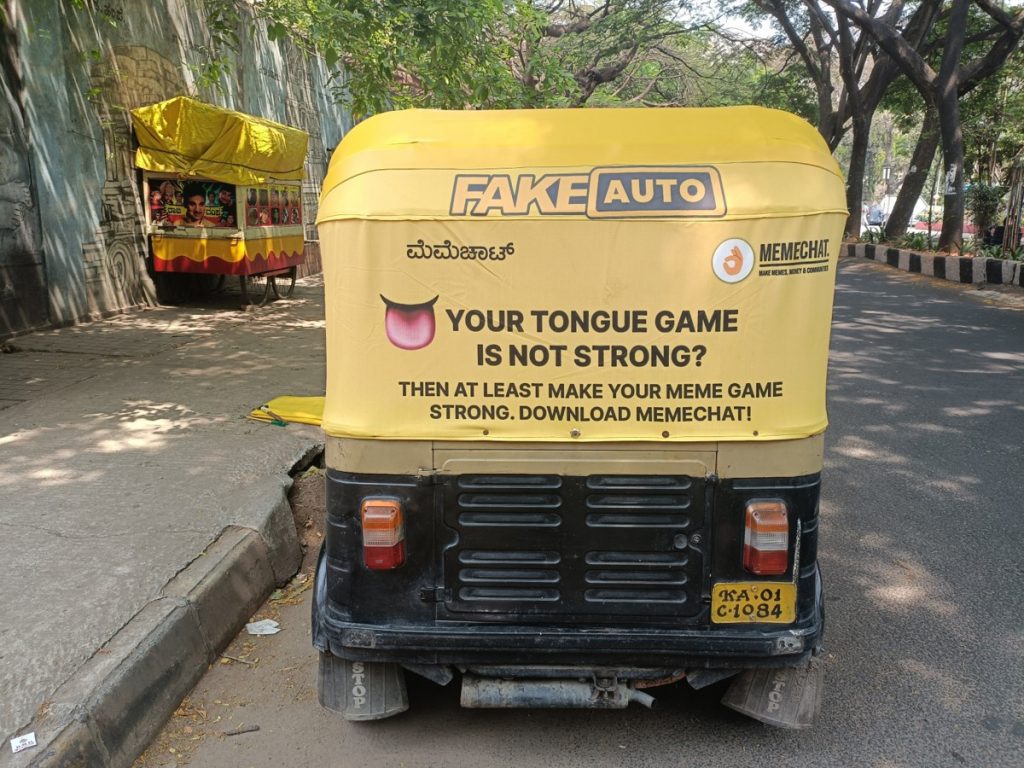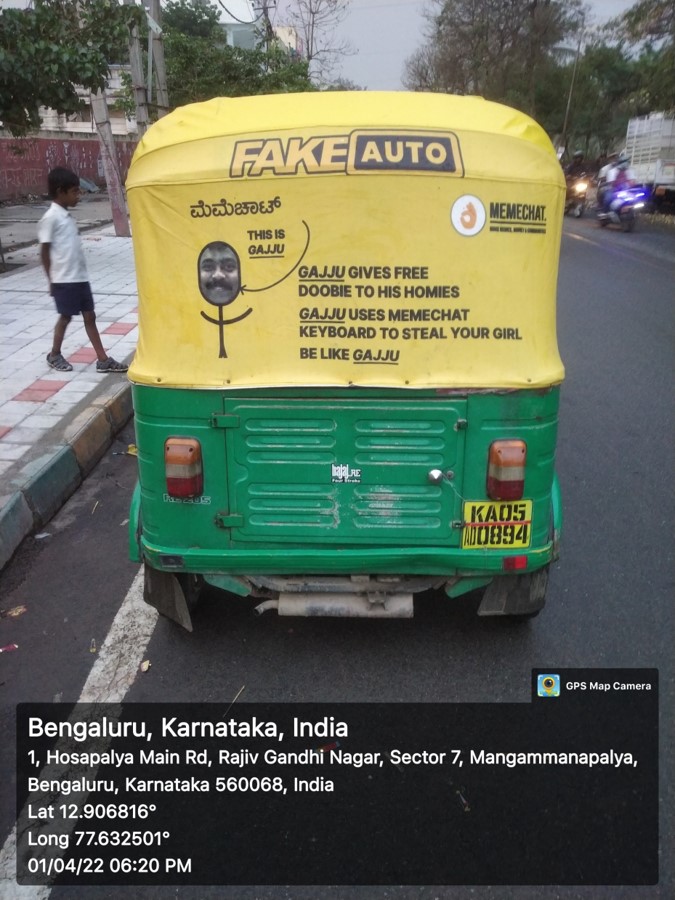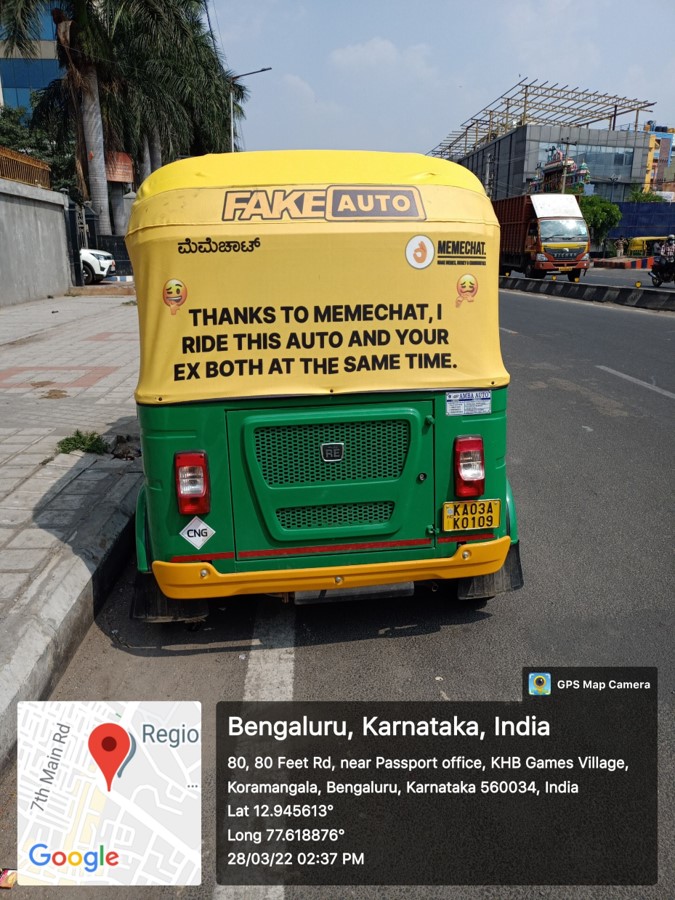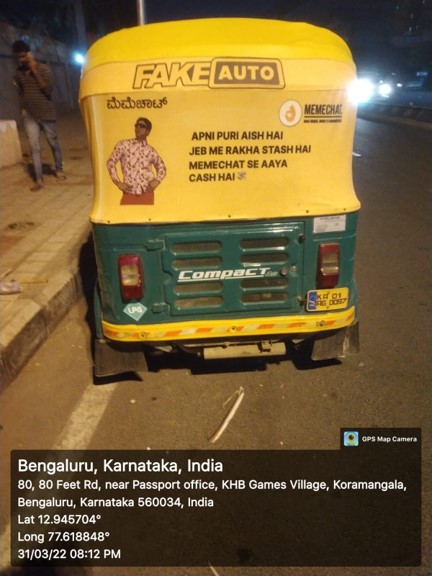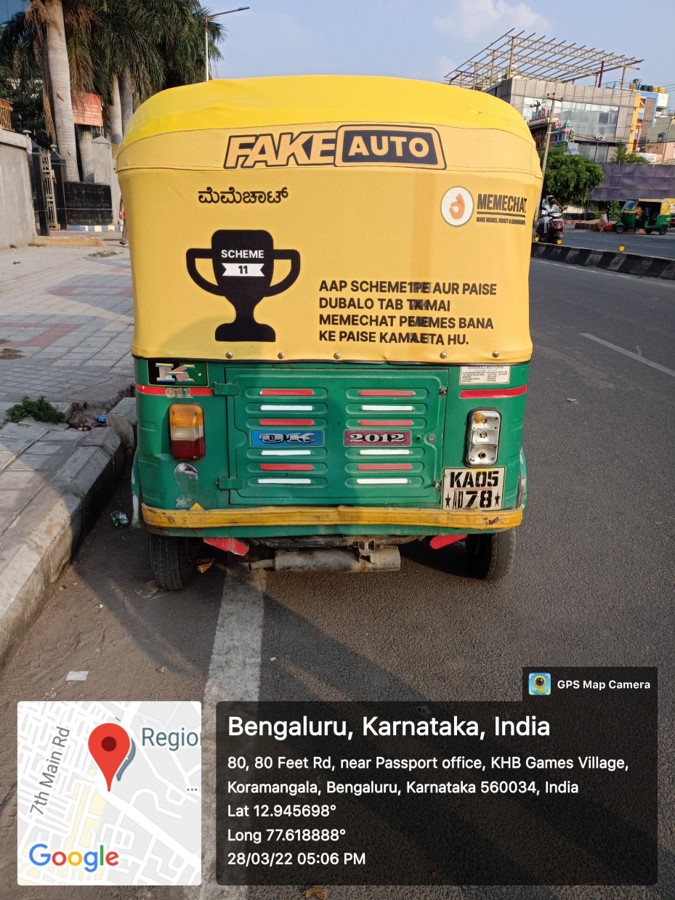 | | |
| --- | --- |
| Was this article helpful? | |