MX Player Advertising Rates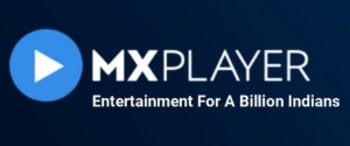 About MX Player Advertising Rates
MX Player is a popular streaming and video-on-demand app featuring popular shows like Campus Diaries, Lock Upp, etc. Bringing in a large audience, MX Player Ads will help brands engage audiences while they are using the app and will increase brand recognition. MX Player Ads deliver a high impact by targeting users, who are likely to spend a significant amount of time on the platform
Confused?
We can help
Hire our expert media planners to find, plan and place your next promotion.
Media Demographics & Analytics
User Reach & Demographics
Users in %
Gender Distribution
Users
Income Level Distribution
---
Users
---
Action, Crime and Thriller
Users
---
HNI's (High Net Worth Individuals)
Fashionistas & Beauty Mavens
MX Player is a popular streaming and video-on-demand app featuring popular shows like Campus Diaries, Lock Upp, etc. Bringing in a large audience, MX Player Ads will help brands engage audiences while they are using the app and will increase brand recognition. MX Player Ads deliver a high impact by targeting users, who are likely to spend a significant amount of time on the platform
Want to Advertise on MX Player? Get the Best Rates to Place your MX Player Advertising
Target Audience for MX Player Advertising
MX Player Advertising targets mass viewers using specialized targeting tactics and user preferences to boost visibility for a company.
MX Player is one of India's top video-on-demand and video streaming platforms offering regional, national, and international Movies, TV Shows, Web Series, Music Videos, and Short Videos in Hindi, English, Marathi, Bengali, Bhojpuri, Punjabi, Kannada, Malayalam, Tamil, Telugu, and Gujarati.
With smart targeting across various ad formats and content in the platform, MX Player Advertising will target the right audience based on their preferences.  MX Player Advertisement is a new advertising platform that allows companies to reach their target audience across all forms of entertainment and meet all their brand objectives under one roof.
Types of MX Player Ads
MX Player Ads will help companies in building consumer relationships and increase brand recognition. Through MX Player Ads, advertisers can target users based on their user demographics. There are different types of ad options available in which you can choose whatever best fits your brand- 
Video Ads

Display Ads

Audio Ads

Content Solutions

Rich Media

Sponsorships and Integration
Using MX Player Ads, companies can leverage the power of content to connect with their audience in their preferred language. Having a strong presence pan India and a unique mix of audiences on a national scale, MX Player Ads targets around 55% of metropolitan cities. 
Rates to Advertise on Mx player
Want to Advertise on MX Player? Check out The Media Ant and visit the "Top Choice" section on "Advertise on MX Player", which will include all the digital advertising ad options the companies can choose from according to their requirements. MX Player Advertising Rates will vary depending on your customization to the ad option.
Various ad options like video ads, banner ads, and more are available at discounted MX Player Advertising Rates, from which brands and companies can select according to their requirements.
Get the best MX Player Advertising Rates to place your ad on any digital platform on The Media Ant
MX Player Advertising Cost
MX Player Advertising Cost will depend on the various media ad options chosen by the advertisers. Our pricing models for MX Player Advertising Cost differ as per the ad option chosen and the customizations done to the ad options. 
If you are a brand or company looking to advertise your product on various platforms, then MX Player Advertising Cost is the best way to do so. MX Player Advertising Cost for our advertising options will depend on the type of ad option chosen and how it has been customized.
FAQs on MX Player Ads
How Can I Post my Ads on MX Player?
The Media Ant is India's one of leading digital advertising agencies. With a presence across top cities like Mumbai, Delhi, and Bangalore, we are India's best digital advertising agency. We help advertisers plan, buy, execute, and monitor their MX Player ad campaigns. Our in-house performance team ensures that your MX Player App advertising campaigns are monitored to ensure the best performance.
In addition to this, we can also measure campaign engagement for relevant campaigns. As a leading digital ad agency, The Media Ant assures the best advertising rate and flawless execution of your campaigns in connected TV ads. 
Get the best rates to place your ad on any digital platform of your choice. Our best rates for advertising on the MX Player app are available on our online monitoring dashboard which will help you to monitor the campaign from your phone. 
You can check the best rates to advertise on various platforms in the digital advertising planning tool on The Media Ant. You can contact us over , Phone, or email. Contact details are mentioned in the Contact Us section of the website.
Does MX Player TV have ads?
 Yes, it has and there are various ad options available that you can explore on our website.
Who Advertises on MX Player?
MX Player Advertising is shown on the various content that is available on the video streaming platform, providing the brands with massive reach to a large-scale audience.
Some past advertisers who have done MX Player Advertising include OlympTrade, Snapchat, Mitsubishi Electrics, Myntra, MuscleBlaze, and more. Some sectors that advertise on MX Player include:
B2B Apps like KhataBook, Amazon Seller, and myBillBook advertise on MX Player to target the right audience using their smart targeting feature. 
BFSI companies like LIC Corporation, Kotak Mahindra, ICICI Bank, HDFC Bank, and more MX Player Ads to reach the audience that caters to their demographics. 
Consumer Durables companies like Havells, Voltas, Haier, Canon, and more advertise on MX Player to gain more exposure for their existing products or promote new products. 
Retail companies like H&M, Kalyan, Croma, and more advertise in MX Player and gain more traffic offline and online by promoting their products.
Why Advertise on MX Player?
MX Player Advertising is a good opportunity for companies to increase their brand awareness and traffic to their website. As part of its smart targeting network, MX Player Ads will target the right audience as per their preference. MX Player Advertising targets audiences based on their preferences.
Being a bit more experimental, MX Player Ads will engage the consumers and boost their overall performance. MX Player uses highly engaging content to build connections with the users, which builds a unique mix of audiences at a pan-India scale. 
Who are the target audiences for Advertising on MX Player?
Around 88% of the users on the MX Player App are men whereas 12% of users on the app are women. Around 61% of users on the MX Player Website are men and 39% of users are women. 
MX Player App has 46% of users are aged 25-34, and MX Player Website has 59.06% of users aged 18-24 years. This audience demographic makes it perfect for digital-first brands as well as brands targeting young adults and new-age decision-makers.
How Can I Advertise on MX Player?
Go to The Media Ant website, visit the digital page, click on the MX Player Advertising Page, and pick and choose the media ad options according to their requirements.