A Journey From Hawking To Automation: Evolution of Advertising Industry
Do you ever wonder how it all began? How did advertising take shape, and how did it get to the point where it is now?
If so, you've come to the perfect spot since this blog will take you on a fascinating journey into the world of advertising and its transformation.
Change is a part of our existence and the contemporary world has been through several transitional changes and progress over the years. In the past few decades, the globe has experienced enormous transformations in many fields.

For instance, there was no such thing as modern air travel before the 1900s. This marked a breakthrough in the transportation industry at the time. We have witnessed similar innovations in various fields, including government programs, education, Health sector, and the advertising world hasn't been an exception.
Advertising has been around for a long time, much longer than most of us realize. In fact, the first advertisement was spread through word of mouth. It was most likely before recorded history. It's difficult to pin down exactly when the concept of advertising was put into practice.
If you take a look at advertisements from the past and present, you'll notice not only has the concept of ads changed, but their forms have changed too. From sellers advertising their products verbally in ancient times, in the market to switching towards carved signs and flags because they worked better. Consumers welcomed carved signs, sales increased and advertising emerged.
In the history of advertising, the first-ever written ad was found in the ruins of Thebes in Egypt. It was a Papyrus created in 3000 BC by a slaveholder trying to find a runaway slave while also promoting their weaving shop.
Today, we see different types of advertising, such as print, display, and digital. Let's take a look at how advertising methods have changed over time.
Newspaper: Birth of Advertisement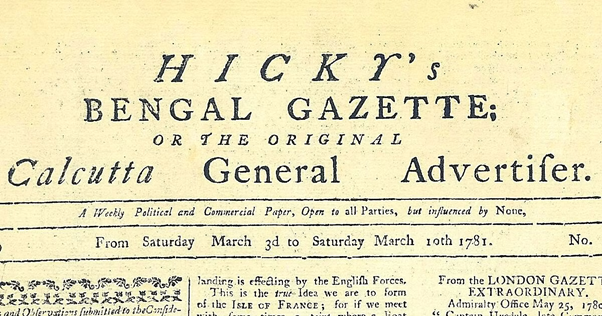 India's first newspaper 'Bengal Gazette' displayed Ads for the first time starting with classified advertising. Advertisements in the 18th century were meant to inform the public. Periodicals announced deaths, births, the sale of household furniture, and the arrival of ships from England for trade purposes.

Pre-Independence journals printed information with the intent to persuade the public to buy, trade, and information about government activities and propaganda.
The history of advertisement in India goes back to January 29, 1780, the first newspaper was published by James Augustus Hicky during the British Raj and was called "The Bengal Gazette" "Calcutta General Advertiser" or simply "Hicky's Gazette." The era was marked by tight government control and censorship and the print media was strictly monitored by The British Government.
The year 1857 is regarded as the birth year of journalism in India. This year marks the separation of the Indian and British press, as well as the passage of the Vernacular Press Act in 1876. Robert Knight published the inaugural edition of "The Times of India" in 1861. In the year 1868, another newspaper, "Amrit Bazar Patrika," was founded.
Indian newspapers played a significant role in India's liberation movement. After Independence, the function of the newspaper altered, and it became industrialized, employing a significant number of people. Currently, India's missionary era has been replaced by a professional approach.
A variety of organizations provide information that keeps modern India up to date. There are now four main news organizations in India: Press Trust of India, United News of India, Samachar Bharati, and Hindustan Samachar. The role of the newspaper must be regarded with caution since it is the lifeline of our nation and society.
If you look at newspaper advertisements in the past and present, you'll see that ads have always been the same though they have become more consumer-centric nowadays.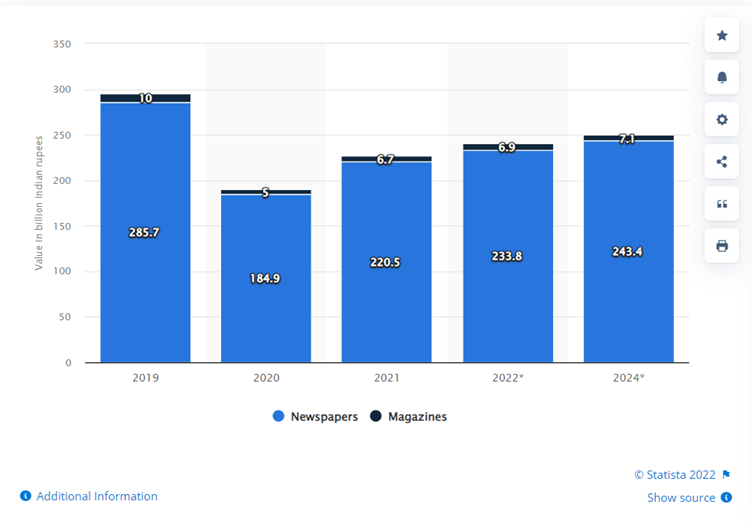 In 2017, around 50 percent of readers between the age of 16 and 19 years were reading daily newspapers across India. However, only about 30 percent of the readers 50 years and above read daily newspapers. So, if you think that the advent of digital media might result in the fading away of newspaper ads, the answer is a clear no. This is because the print media has marked itself in the industry and has its own niche so it's not going away anytime soon.
(Source: Statista)
Outdoor Advertising: The origin dates back to the Ancient era
What does Outdoor Advertising mean?
Outdoor advertising is basically a type of advertising which reaches consumers when they are out-of-home.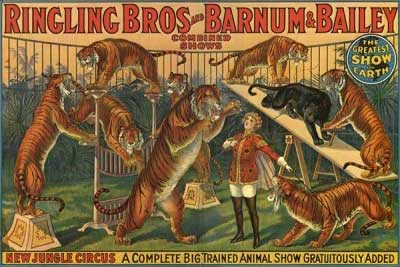 Saikrishna Gajavelly, the founder and chairman of Mera Hoardings, contributed to this post. According to Gajavelly, billboards originated in ancient India, and a 'signboard' or 'billboard' estimated to be up to 8000 years old was discovered in the city of Dholavira.
Although according to records, it's recorded that in the 1830s, a man named Jared Bell created some of the very first billboards. These billboards advertised circus acts like Barnum And Bailey.

The billboards were often large posters, displaying colorful pictures. They emphasized unique features and promotional elements for each of their upcoming shows.
The 1860s saw a major shift in billboard advertising. Businesses were able to purchase outdoor space to utilize for billboard display. Soon enough, advertisers began taking advantage of the new laws and regulations, setting up different billboards and experimenting with their forms and creatives. They were often hand-drawn or hand-painted and labor-intensive.
Babies of Outdoor Advertisement
There are 2 major types of outdoor advertising: Traditional and Digital.
Billboards and posters are examples of traditional outdoor advertising. Many businesses, however, can advertise on bridges, lamp posts, street furniture, shops, and point-of-sale advertising.

Besides that, digital outdoor advertising is acting as a golden opportunity for brands to be creative and experiment more with advertisements.
Billboard Advertisement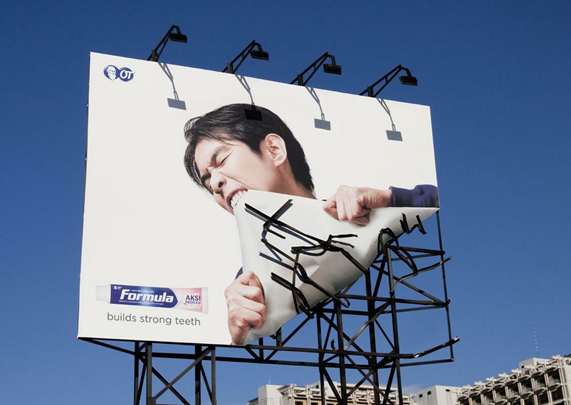 Billboards immediately come to mind when thinking of outdoor advertising, and for good reason. About 71% of consumers are engaged with these roadside ads.
Here are the most common types of billboards:
Static
Static billboards are the only form of media that offers businesses constant 24/7 exposure that cannot be turned off, thrown away, or ignored, which in turn, makes them very effective at spreading brand awareness to the masses.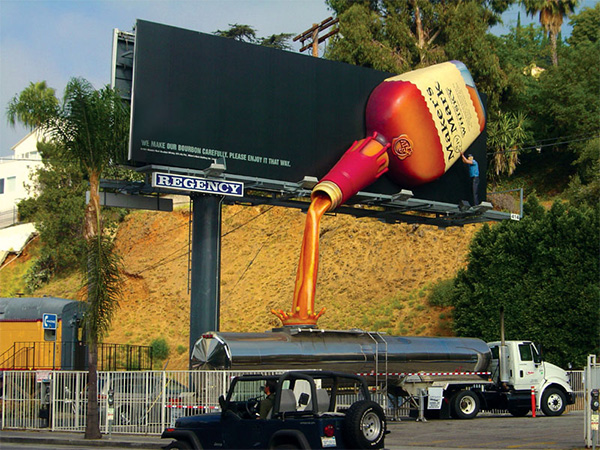 Mobile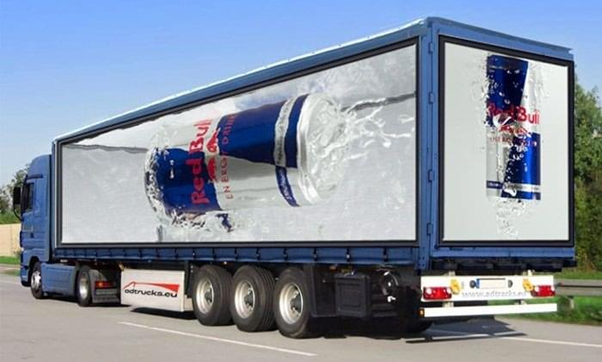 These ad displays are traditionally wrapped around the sides of trucks, providing greater visibility of a brand and custom messaging to passing drivers, pedestrians, and daily commuters.
Digital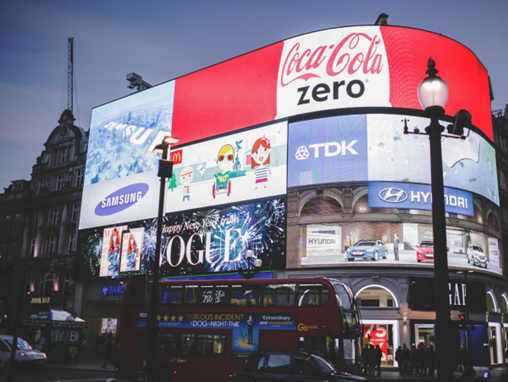 Digital billboards demand less effort than traditional billboards. They also provide more significant opportunities for experimentation and innovation. While advertising on traditional billboards and hoardings might take a longer time, digital OOH ads require just a file.
You may quickly experiment with numerous creatives and concepts for your promotion, such as colors, fonts, styles, and sound effects. If anything doesn't work out, you can always modify it by pressing a few buttons.
Interactive Billboards
Making a billboard interactive puts a whole new dimension of engagement for brands. Looking at a billboard advertisement is one thing, but being able to engage with it is another.
1. Lamp Post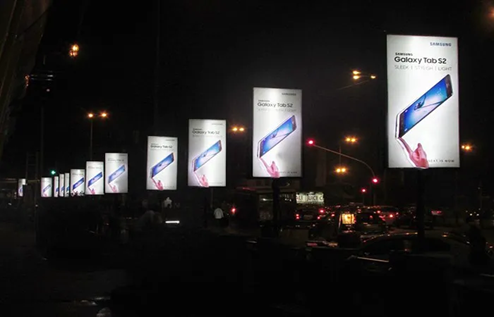 Digital billboards aren't the only type of advertising meant for nighttime. Lamp post banners force you to pay attention to it by shining a light directly onto the ad, making it unavoidable.
2. Bridge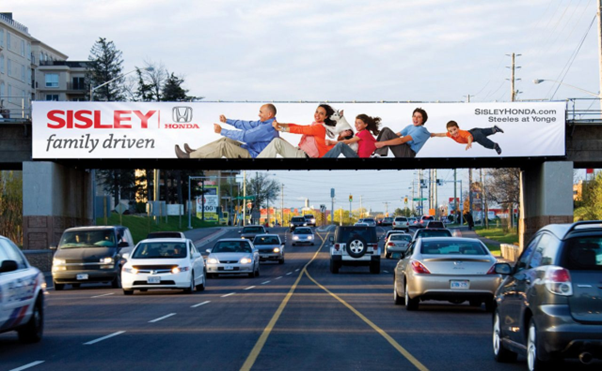 This style of outdoor advertising is best if your target customer is a frequent traveler.
3. Guerilla Advertising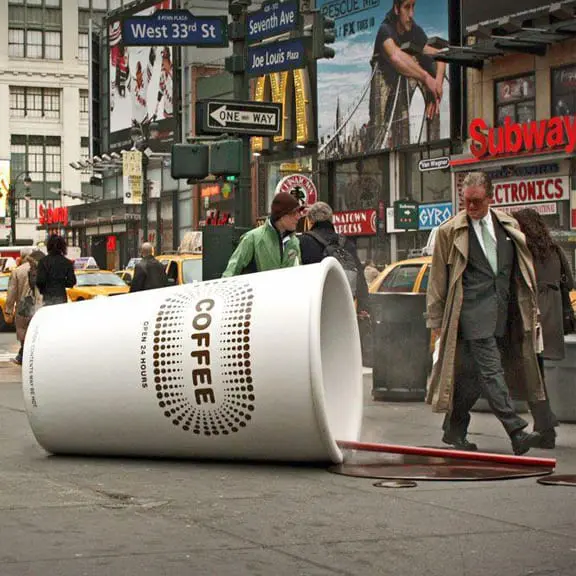 Guerilla advertisements have a shock factor. To engage in this marketing technique, you simply take an existing item in public and then add it to the environment. Be careful about how you go about the campaign because it can be viewed as vandalizing public property.
4. Point of Sale Displays
These products are designed to lure in impulsive buyers. Products at cashier counters often make customers feel like they're making a harmless last-minute purchase.
5. Transit Advertising

Transit advertisements are ads placed in or on modes of public transportation or in public transportation areas. Using this advertising method, brands can place ads anywhere from on the sides of buses, trains, and taxis, to inside subway cars, inside bus stations, and near train or bus platforms. The primary purpose of transit advertising is to reach a wider audience and acquaint them with your brand.
6. Retail Advertising
Retail advertisement is the process by which retailers use store advertising to drive awareness and interest in their products to generate sales from their target audience. Through advertising, a retailer attempts to influence its audience to take a specific action.
The Machine Era — Radio and Television
At the beginning of the 20th century, advertising was everywhere and advertising agencies were fully responsible for its content. On June 4, 1917, five regional industry groups and 111 charter members formed the American Association of Advertising Agencies, now called the 4A's.
The World's First Radio Advertising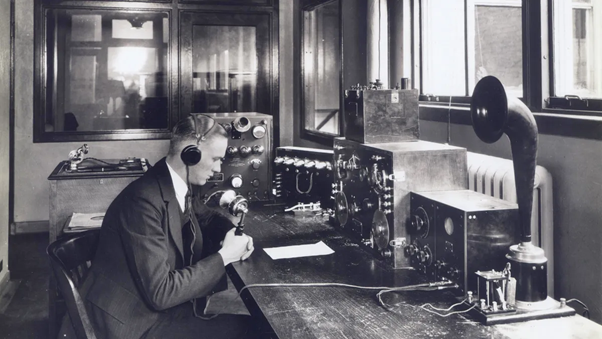 At the time when advertising was shaping into an industry worth millions of dollars, print advertising was about to face a new rival: the radio waves.
The first paid radio advertising was aired on WEAF (WFAN) in New York on August 28, 1922. Since direct selling was prohibited, the ad was a 10-minute broadcast on the subject of a carefree life in the suburbs at the Hawthorne Court Apartments in Jackson Heights, Queens. The Queensboro Corporation paid WEAF $50 to run it.
In the 1920s, commercial radio stations became the primary advertising medium for national advertisers, small businesses, and big companies.
India's first-ever radio broadcast went On AIR in 1927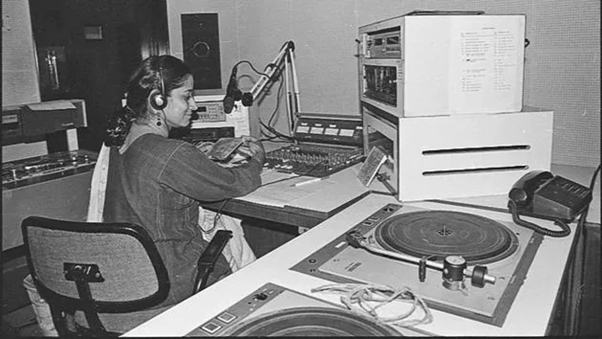 Radio broadcasting began in India under British rule in 1922 with programs by the Bombay Presidency Radio Club. Later in 1927, the Indian Broadcasting Company (IBC) was made a private entity and granted permission to operate two radio stations.
IBC went into liquidation on 1 March 1930, following which the government took over the broadcasting facilities and started the Indian State Broadcasting Service (ISBS) on 1 April 1930 on an experimental basis for two years. Then in June 1936, it went on to become All India Radio.
When the country attained Independence from the British Raj, there were six radio stations – Delhi, Bombay, Calcutta, Madras, Tiruchirappalli, and Lucknow. However, in Chennai, FM broadcasting began almost 30 years later on 23 July 1977.
Change from AIR to FM Channels

All India Radio India's Public Service Broadcaster, the Radio vertical of Prasar Bharati has been serving to inform, educate and entertain its audiences since its inception, living up to its motto – 'Bahujan Hitaya: Bahujan Sukhaya'.
One of the largest broadcasting organizations in the world in terms of the number of languages of broadcast and the spectrum of socio-economic and cultural diversity it serves.
AIR's home service comprises 470 Broadcasting centers located across the country, covering nearly 92% of the country's area and 99.19 % of the total population. Terrestrially, AIR originates programming in 23 languages and 179 dialects.
(Source: Prasar Bharti)
How was FM Introduced?
The history of FM radio began with the search for something that could reduce the static in the radio lines.
Edwin Armstrong eventually introduced the FM radio to the world in 1933, and listeners were blown away by its rich, clear quality.
FM in India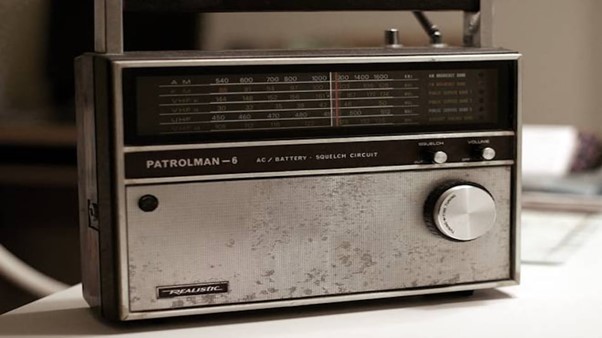 FM broadcasting in India began in 1977 but boomed after 2001 when the privatization of FM took place. AIR's FM LRS ( Local Radio Station ) was inaugurated on 1 July 2000 in Kodaikanal relaying Madurai programs at 100.5 MHz and was a hit of the time.
LRS was upgraded to an FM Channel in just two months. The channel covered a radius of about 200 km due to its location at 2200 meters above MSL at Kodaikanal.
The Government of India-owned All India Radio has about 450 FM stations covering 39% of the area and 52% of the population of India.
Modern Radio: Intro of Show sponsorship, RJ mentions & Jingles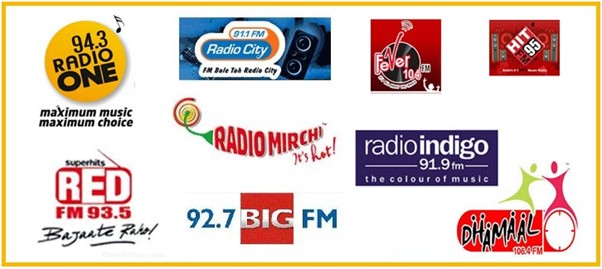 When radio advertising first became popular, it was seen as a viable alternative to print advertisements. Companies discovered that radio commercials could reach more customers than traditional newspaper ads, and the commercial radio network in the United States grew at a breakneck pace.

Companies realized how quickly they could engage with customers over the airwaves after President Roosevelt spoke on the radio recounting the events of Pearl Harbor.
During radio's golden era, many companies sponsored programs, created jingles, and paid for live ad readings on prominent programs. By the early 1940s, radio advertising had become thoroughly embedded in American society.
Talking about India All India Radio(AIR) also known as Vividh Bharati recorded its first slot of sponsored shows on 3rd May 1970. A huge array of excellent sponsored shows came to be aired, all building up tremendous listenership and revenue for AIR.
In recent years Radio has established itself as not just an information-providing sector but also as an entertainment sector and since most of the youths prefer listening to Radio, the scope for the brands has increased to advertise their products and it's not just limited to sponsorships but as seeing the popularity of RJ's, these days RJ mentions and jingles work tremendously for the advertisers.
RJs Becoming Influencers
RJs are recognized in the radio industry as trustworthy voices, and they are increasingly becoming recognized as social media influencers. Because of their social media presence, advertisers and marketers have been pushed to undertake brand activities that receive considerable digital exposure.
RJs create value-added marketing material, targeting and connecting with particular target groups on social media becomes a lot easier and more successful. RJs are gaining a prominent footprint in the social media space and are able to capitalize on digital exposure to garner popularity for brand initiatives.
Indian RJs who bring something new to their listeners every day.
RJ Malishka
Radio station: Superhits Red FM 93.5
Show: Morning number 1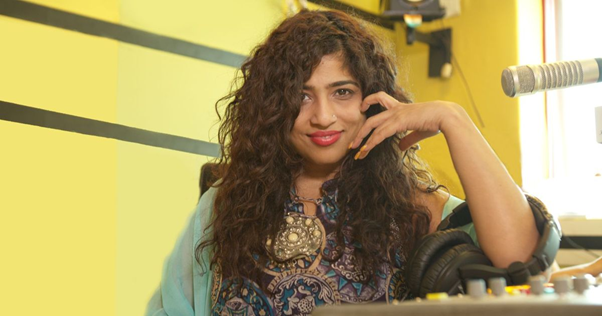 RJ Sayema
Radio Station: Radio Mirchi 98.3 FM
Show: Purani Jeans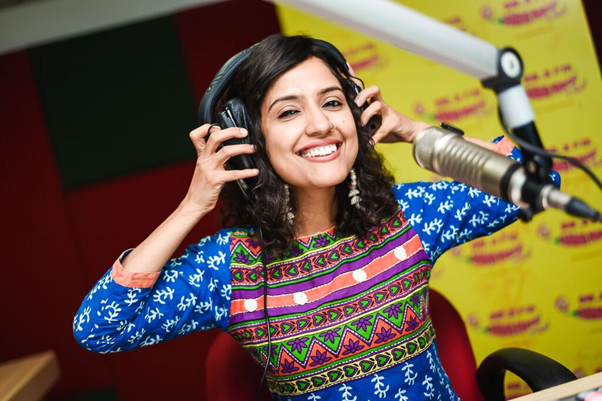 RJ Naved
Radio Station: Radio Mirchi 98.3
Show: Mirchi Murga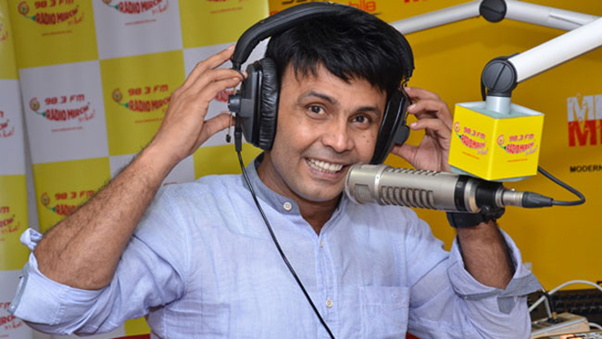 (Source: Social Ketcup)
Many more Rjs apart from the above-mentioned are making a difference daily and have emerged as Social Media Influencers.
The World's First Television Advertising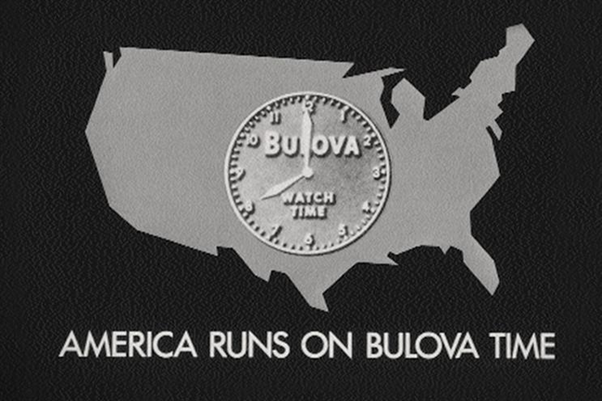 After World War II, television became the primary source for promoting products and services to the masses.
The first television advertisement was aired on July 1, 1941, and lasted nearly ten seconds. Produced by the Biow Company, the video promoted a Bulova Watch. The message was "America runs on Bulova time."
Indian Ads: The golden age of television advertising was born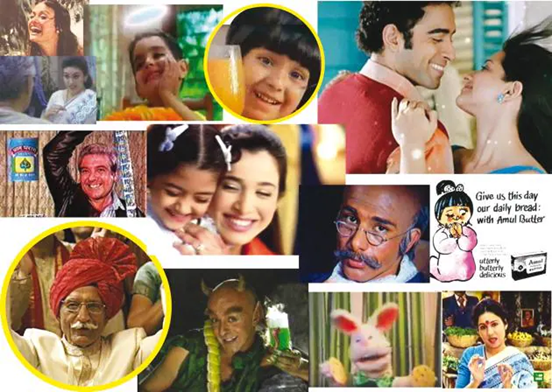 The history of advertisement in India in terms of television started when Classic ads such as Cadbury's Cricket Match – Dancing Girl, Maggi, Liril, Bajaj, NDDB Doodh Doodh, Dhara Jilebi, Pepsi Dil Maange More, Fevicol Fishermen, Maruti Service Station, Coca-Cola Thanda Matlab, Naukri Hari Sadu, were launched.
The first Indian television ad to win a Lion at Cannes was the Ericsson 'One Black Coffee' ad. Since then television advertisements have gone through a lot of changes and over the years brands have believed in building a client-consumer relationship and try to be vocal and have ideologies to attract consumers with similar ideologies, rather than just selling the product or service.
Cinema and OTT

The inception of cinema advertising goes before television came into the picture. Since then cinema ads have been creating an impact on audiences.
During the early years of cinema advertising, people would get a chance to see the news on public screens as well. They could see how the war was going and get news from the front lines.
From displaying news of wars to giving larger-than-life experiences to the consumers and helping brands portray their USP on the large screen, including eye-catching promotional material at the ticket counter, providing sampling options at the snack counters, rest-rooms, lounge area, interactive zones to engage your audience – the opportunities are endless!
Birth Of Cinema's Sibling- OTT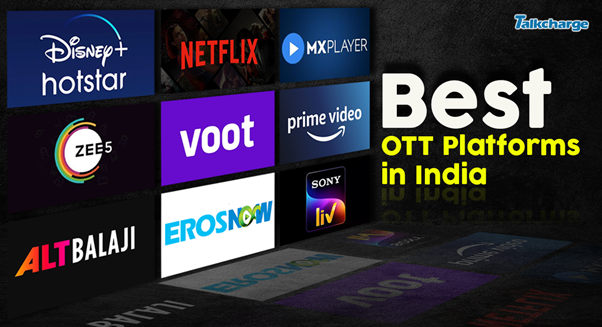 OTT (over-the-top) is a means of providing television and film content over the internet at the request and to suit the requirements of the individual consumer. The term itself stands for "over-the-top", which implies that a content provider is going over the top of existing internet services.
The pandemic has changed people's behavior and increased the number of users on OTT platforms. A significant rise has been seen in OTT viewers worldwide because of enhanced networks, better internet connectivity, and better smartphones.

Therefore this has enhanced the importance of OTT advertising and many brands are adopting OTT advertising just to effectively compete with the market.
What is the Future of OTT advertising?
As people continue to gravitate toward online streaming, OTT marketing and media are permanently disrupting the sector. OTT advertising has a promising future in India and elsewhere. With the fantastic original content that OTT channels have to offer, together with the simple watching options and cost-effective subscription method compared to cable, people's streaming media experiences have improved significantly.
And it is because of this developing tendency that TV advertisers are increasingly turning to OTT marketing to broadcast their adverts and get the most rewards.
The Road to Modern Influencer Marketing
The Pioneers:
Starting as early as the 18th century, marketers have leveraged the power of influential people. Josiah Wedgwood was a British potter whose cream-colored artwork got the approval of Queen Charlotte in 1765 — even earning him the official title of "Her Majesty's Potter."

Knowing that the Queen was the ultimate influencer at the time, Wedgwood leveraged his new status and promoted his pottery as "Queensware," the world's first luxury brand. The royal endorsement catalyzed his brand, as people started flocking to his business and clamoring for his work soon after.
Spreading Brand awareness through Fictional Characters
The next era saw the rise of fictitious figures as influences. Coca-Cola's popularization of Santa Claus in 1932 is the most notable example. Coca-Cola leveraged the merry image of Santa Claus to express pleasure during an otherwise sad period to promote beverage sales at the height of the Great Depression, refocusing their target demographic and helping people recall the company's joyous traits.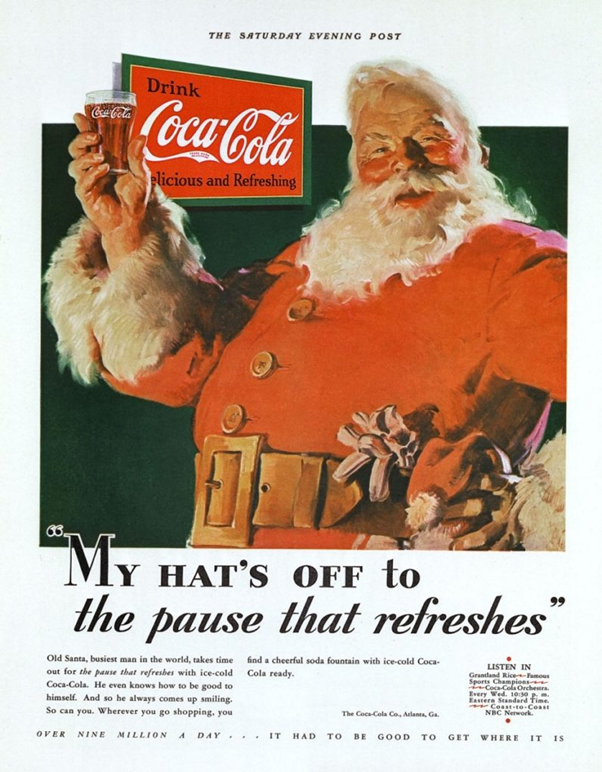 Celebrity Endorsements & Reality TV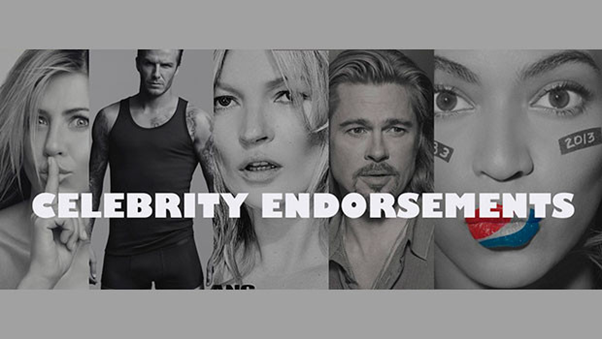 Celebrities, as opposed to fictitious figures such as Santa and Mikey, are genuine individuals with actual tastes and as well as large followings due to their reputations. As a result, they can persuade customers to buy the things they promote. As a result, companies such as Nike and Pepsi began forging agreements with celebrities to advocate for their products in exchange for publicity.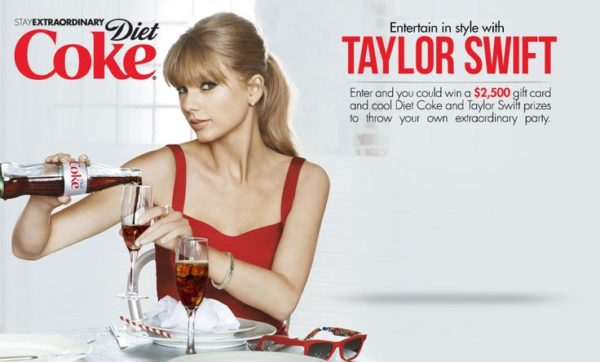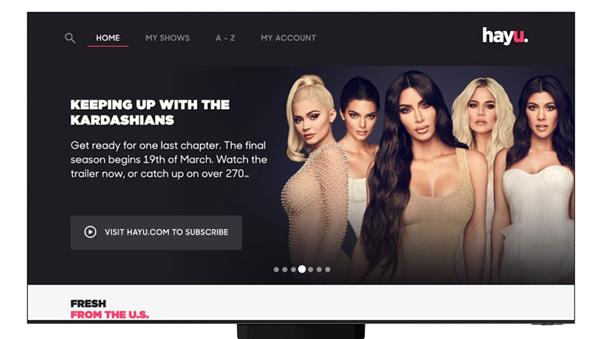 Indian Perspective on Celebrity Endorsement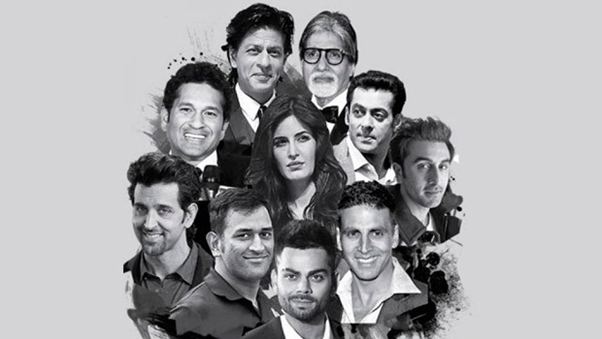 The craze for celebrities dates back to when cinema and television started and at the same time brands also started endorsing celebrities in their ads. In India, celebrities are synonymous to God and people aspire to be like them, hence the glitzy lives of celebrities manage to influence the audiences.
Celebrities in India today perhaps make much more out of commercial endorsements. India is resulting in a CAGR(Compounded Annual Growth Rate) of 10% steadily in celebrity branding between the years 2007 to 2021. Along with celebrities, there are influencers also participating in endorsements.
Apart from the celebs working in the movies, there are many other big names like sports celebrities, youtube stars, and many more so far. Most of their earnings are also from the endorsement.
The valuation of Shahrukh Khan in the year 2014 was $165 million, which was before long surpassed by Virat Kohli, having a brand valuation of $237.7 million, and now he is in the first spot on the list.
Every year several new brands are introduced in the Indian market. To reach the Indian public and create instant brand awareness, they make celebrities their brand ambassadors.
There are also other ways through which the brands approach celebrities for branding. It includes a one-time appearance that we see in Flipkart's Big Billion Days sale, endorsed by MS Dhoni, Amitabh Bachchan, Deepika Padukone, and many more. The other is contract-based. Under this, the celebrity is under a contract for a fixed term.
The higher the popularity the higher will be the valuation of celebrities. In today's market, millions and billions are paid to personalities for a single shoutout.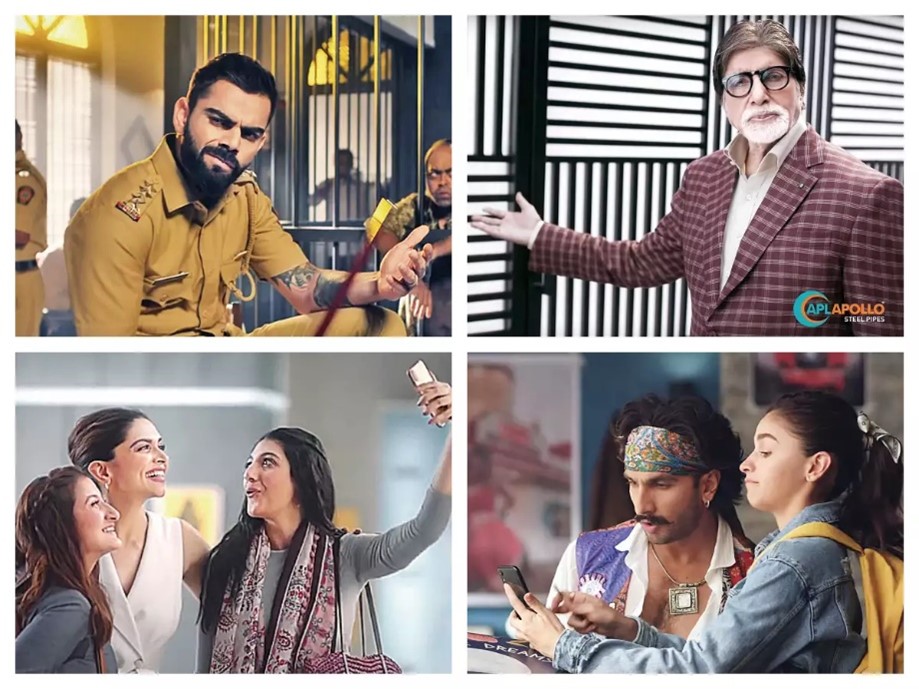 Influencer Marketing: In today's World
When social media sites such as Facebook, Instagram, Twitter, and YouTube came into play, everyone was thrilled at the possibility to broadcast their daily lives online. Of course, celebrities, reality TV stars, and even bloggers have a large number of followers on social media owing to their existing fame.

However, a new phenomenon rapidly emerged as a small number of "ordinary" individuals began to amass big followers as well, thanks to their extremely entertaining material and tight connections with their followers.
These "ordinary" people became identified as influencers because of their capacity to affect the decisions of their audience.
As influencers became more prevalent, brands started leveraging their influence by sending them free products (and sometimes even payment) and asking them to post about it to their audience. This tactic eventually became the industry we know and love: influencer marketing.
Influencer Marketing Examples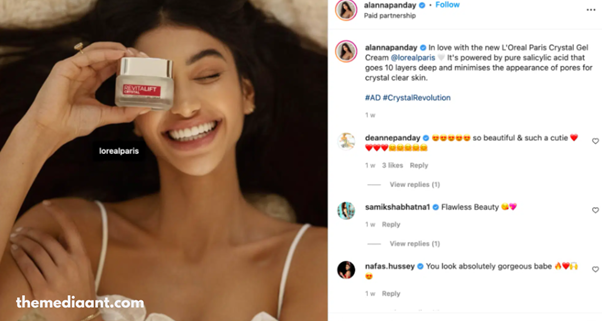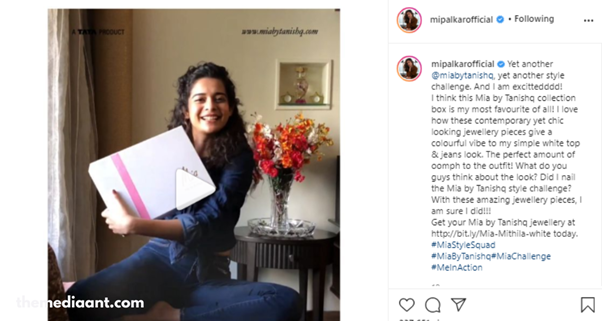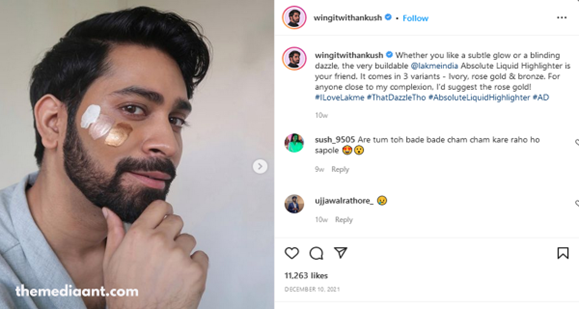 Influencer marketing which had started out as a trend has now turned into a vital component in an advertiser's ad spend arsenal. Influencer marketing is being used by 93% of marketing campaigns and is becoming a vital part of a brand's advertising strategy.
What does the Future of Advertising Hold?
So far we have gone through different types of advertising, the history of advertising in India along with the world, and the evolution of advertising in India in this blog but when talking about history we need to also understand what the future holds.
Let's discuss the same-
Storitization & Personalization
Storization, this quirky word simply means that every ad experience should have a narrative. Advertisers no longer want you to recall the technical specifications of their products; instead, they want you to experience certain emotions when you think about or engage with them. This puts you one step closer to the brand.
And what better approach to elicit powerful emotions than by being involved in numerous social issues? This results in what is commonly referred to as "woke" marketing.
Titan Raga- Let's Change The Way We Look At A Woman's Success
Google Search- The Reunion of Two Old Friends Separated by Partition
Generalization won't work for the consumers anymore, personalization is the key.
No more 'one-size-fits-all' ad campaigns with big budgets that try to talk to everybody in the same way.
A time of smaller, personalized ads in campaigns with even bigger budgets is coming.
Only recently, the best advertisers could do was to display the message "Hello [smartphone_brand] user, buy a new cell that is launched".
Now, we are approaching the world where each user gets a unique message: "Hello John Doe, in light of your recent breakup, would you consider buying a new smartphone that will make you look cool again?"
Advertising sector will keep getting Bigger and Bigger and the only way to not be left behind is to " Keep changing with the audience".
To know more about every vertical in more detail visit us at The Media Ant.
| | |
| --- | --- |
| Was this article helpful? | |