Have you ever realized after responding to a Facebook ad, double-tapped an Instagram image, or clicked a Google search result only to learn it was an ad later? Ads today are contextual, relevant, targeted, and useful in ways that they never could previously be. In a nutshell, adverts nowadays are completely content-related, but the landscape of online advertising platforms is shifting every day as there is an emergence of new platforms, new ad kinds, and targeting capabilities.
A change has been observed in the past 20+ years regarding how individuals and companies connect with one another. The emergence of online advertising has enabled businesses of all kinds, particularly small enterprises, to reach out to new and existing clients and promote growth.
Let's quickly dive into all you need to know about online advertising for social media, paid search, display, native advertising, etc across different advertising platforms. If you're just interested in one sort of online advertising, you may jump to that area using the table of contents given below.
Definition of Online Advertising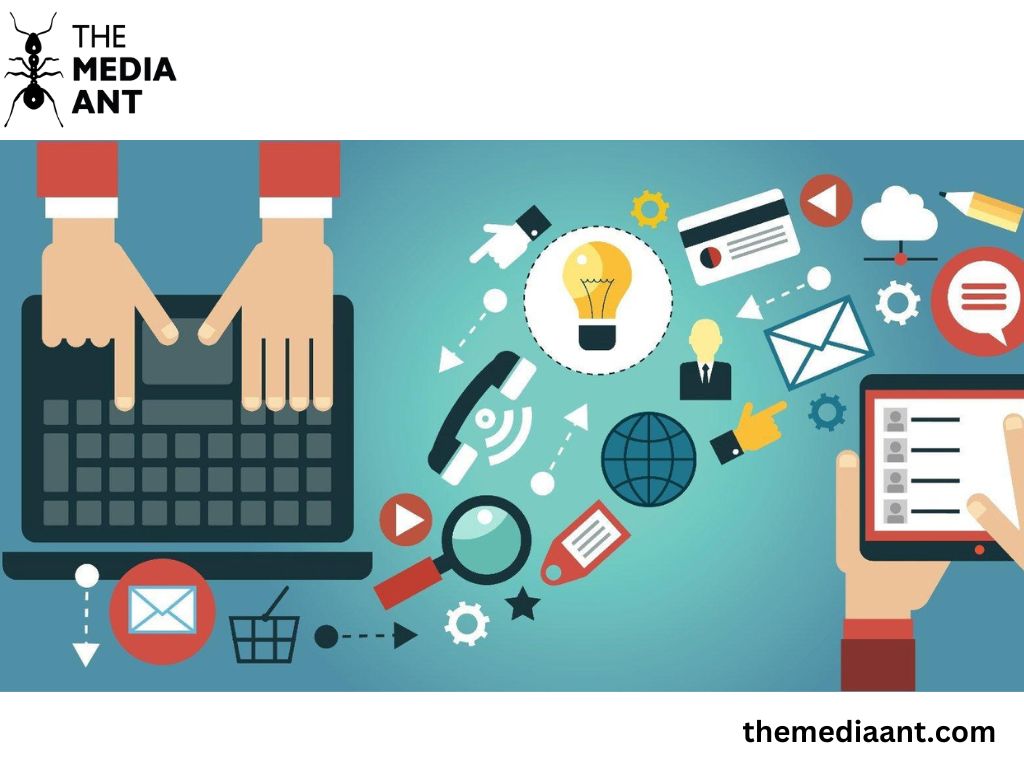 Online advertising is a marketing technique that entails using the Internet as a medium to attract website traffic as well as target and distribute marketing messages to the appropriate people. The goal of online advertising is to define markets through distinctive and valuable apps as it is  becoming an increasingly significant aspect of the marketing mix in today's digital environment.
It is an excellent technique to reach a large number of potential consumers and to market products and services, because online advertising has the ability to reach a worldwide audience at any time, it is an appealing alternative for businesses trying to boost their exposure.
Online advertising has several advantages over traditional ways of advertising such as television or print. It is far less expensive since it can be targeted to specific audiences and altered in real-time depending on outcomes. Furthermore, because it can be viewed from anywhere with an internet connection, it may reach a larger audience than traditional techniques.
Search engine marketing (SEM), display advertisements, social media ads, paid advertising, and email marketing are some examples of online advertising. Each sort of ads has its own pros and cons that must be considered when selecting which style of ad is appropriate for a given marketing campaign. Since it allows businesses to target particular keywords relating to their particular products or services, search engine marketing is frequently employed as the primary form of online advertisement. 
Display advertising is also popular because it allows businesses to exhibit their products or services in a visually appealing manner on websites and applications that their target audience frequently uses. Social media advertisements are also fast paced online growing more popular every day.
Online Advertising Methods
Online advertising platforms have become an essential component of every digital marketing plan. There are many different sorts of online advertising tactics accessible today, ranging from search engine marketing to display adverts, and each has its own set of benefits and drawbacks. In this article we will cover the numerous sorts of online advertising methods and how they may be utilized to reach your target audience. We'll also look at some of the best practices for implementing these strategies to enhance your returns.
1) Social Media Advertising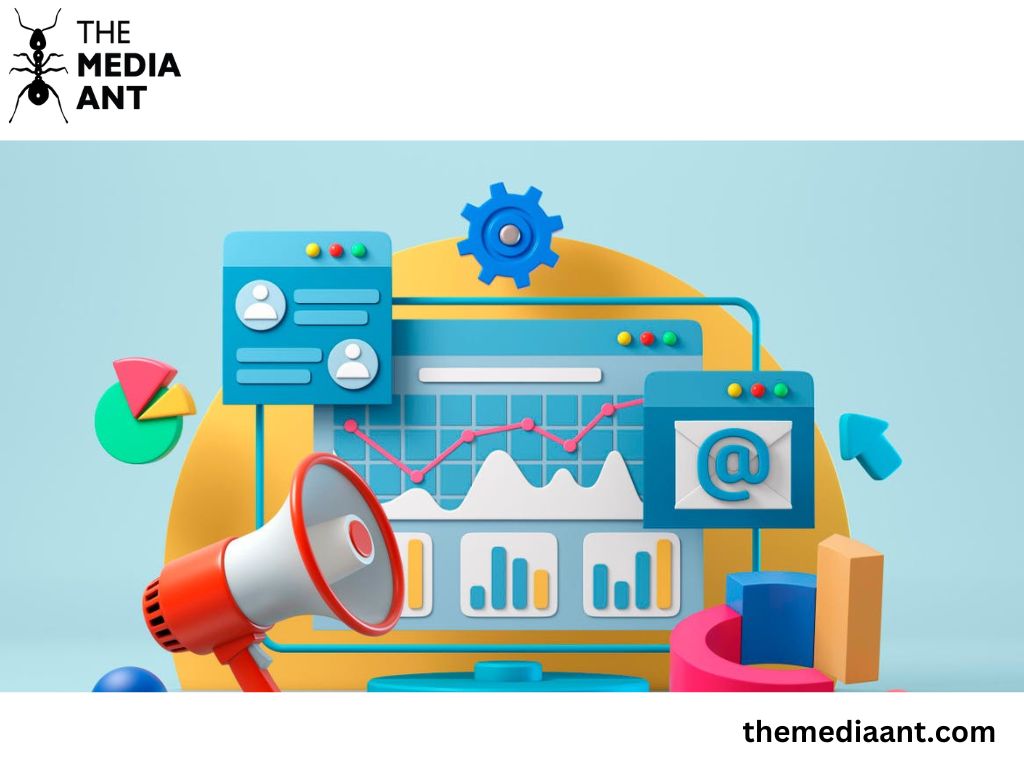 In recent years, social media advertising has become an essential component of most organizations' marketing efforts. When done effectively, using social media channels to market and sell products and services may provide tremendous benefits. Social media advertising strategies, when done correctly, may drive traffic to websites, raise brand recognition, enhance sales, and even assist your brand to convert leads into consumers. 
Businesses may guarantee that their investment on this platform provides them with a good amount of return by targeting specific audiences. Sponsored posts on Instagram and Facebook stories allow marketers to reach a significantly larger audience than traditional advertising methods. Social media also allows customers to easily communicate with companies by offering feedback or making comments that can be utilized to better brand equity.
Types of Social Media Advertising
The most effective advertising campaigns incorporate a number of interrelated factors, each of which serves a distinct purpose in order to maximize the marketing campaign's potential.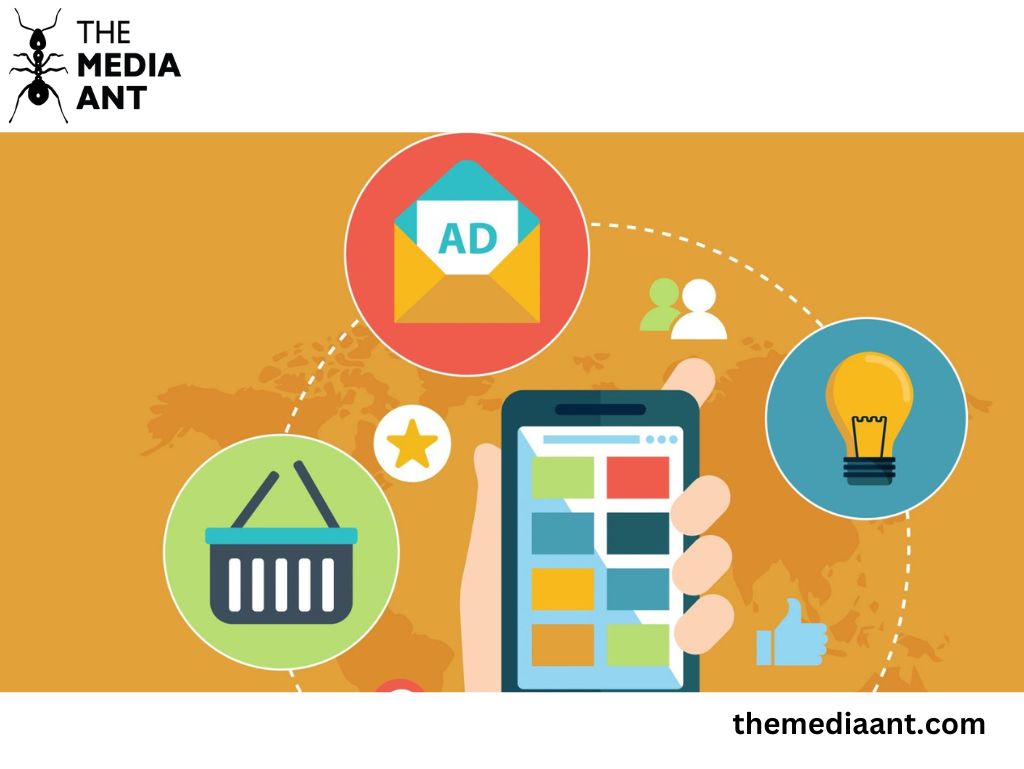 Facebook
Facebook has 2.958 billion monthly active users, with so many individuals using Facebook, you're nearly sure to be able to reach an audience that's relevant to any sort of MNC (source : www.statista.com) One of the most effective characteristics of facebook advertising which comes into play is audience targeting. Facebook's targeting powers are unrivalled by any other social media network. 
Facebook's sophisticated targeting may be used to tailor your advertising to the most appropriate audience – and even reach new demographics you'd never reach with organic content alone. All of these ad kinds work together to urge your target demographic to initiate contact with your company. These can be used to contact a sales staff, seek further product information, or even exchange other content such as blog entries or ebooks.
Retargeting is one of the best strategies to advertise on Facebook Messenger. Retargeting advertising on Facebook Messenger is a terrific method to initiate targeted conversations and distribute customized offers and content. Sponsored messages are also a great way to advertise to people who have previously interacted with your business, it's a great way to re-engage with your target audience. 
Instagram
One can also advertise on Instagram which has around 2 billion monthly active users. The majority of the users are between the age group of 18 and 35 (source: www.businessofapps.com ). You can boost your Instagram professional account's posts and stories directly. One can build marketing campaigns and promote them on both Facebook and on Instagram. 
Another way to gain complete targeting options is to create ad campaigns in the most appealing way possible and the most interesting ad types right now are ads in the Explore Tab and Shopping Post ads. People using Instagram Explore are exploring their interests and discovering new content and creators.
Ads in Instagram Explore are a great opportunity to put your brand in front of a new audience, Individuals who use Instagram Explore are finding new content providers and exploring their interests. Shopping Post advertising allows you to insert a tag within your image that displays the product's name and price. Clicking on the tag leads your prospects right to a product page where they can purchase the item – all without leaving the Instagram app.
LinkedIn
It's no wonder that businesses are flocking to LinkedIn for their marketing and advertising requirements, with over 740 million users globally and an increasing number of active users. LinkedIn's user base is mostly composed of working professionals, marketers and advertisers   making it an excellent platform for B2B (business-to-business) advertising. LinkedIn is the go-to site giving B2B advertisers access to a broad target pool for advertising their brand. A good advantage of advertising on LinkedIn is its unique targeting capabilities. 
The effectiveness of online advertising especially on LinkedIn is that it allows you to target individuals based on certain demographics such as job title, job function, and industry. An example can be Airbnb demonstrating how video commercials can be a strong storytelling tool by highlighting human tales that appeal with their target audience.
Youtube
YouTube's potential advertising reach is 2.514 billion users per month. (source: www.globalmediainsight.com). Advertisements on YouTube appear before and during other YouTube videos, or as a standalone promoted video that appears after a search. You may show your videos to particular relevant audiences who are currently viewing videos from comparable businesses or on related themes since you can target demographic information and interests based on the product or service you are offering.  
An example can be UberEats' advertisement which focuses on their UberEats Pass and convinces viewers why they should use it. Reaching the correct individuals with your online advertisement is a crucial aspect of YouTube advertising. In this situation, the ad was directed towards someone who had recently begun utilizing meal delivery apps.
2) Paid Search Advertising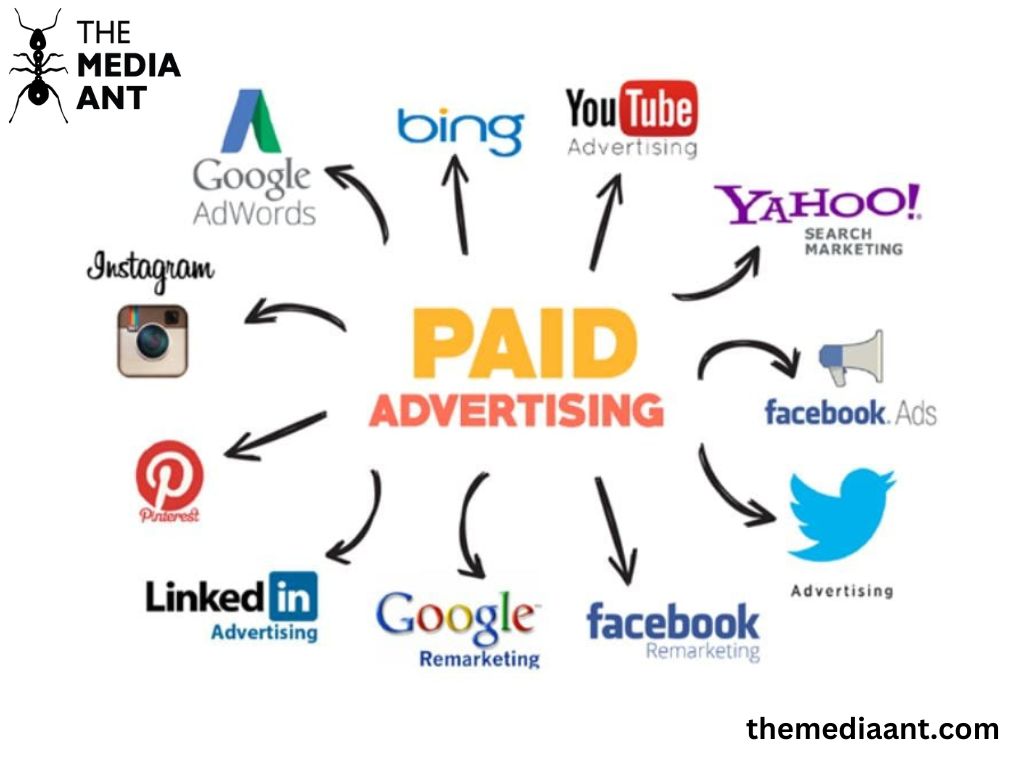 With the emergence of the internet, online advertising has helped many businesses by offering a consistent stream of high-quality traffic. Sponsored search has grown in popularity since the launch of Google Adwords Network, Ad spending in the search advertising segment is projected to be over 296 billion dollars this year. (source: www.statista.com). This figure is only anticipated to rise in the next year as more businesses see the value of Paid Search. Sponsored search or paid search involves advertising paying a search engine such as Google to promote their website to certain people.
Search engine advertising shields you from competitors who may be advertising on your branded phrases. Paid Search advertisements allow you to predict your potential consumers' wants, requirements, and desires and deliver them highly contextual adverts. The statistics of your search advertisements may help you study and enhance those ads over time, allowing you to reach even more individuals.
There are various KPIs for Paid search advertising, such as –
Spend
Clicks
Click-Through Rate (CTR)
Cost Per Click (CPC)
Impressions
Conversion Rate
Google
We all know Google is by far the most widely used search engine in the world. Google has become so popular that it's used as a verb in everyday language and conversations. How does Google determine which advertisement to show to which person? This is where keywords come into place. A keyword is a single word or phrase that someone uses to define what they are looking for in a search engine.
Advertising on search platforms combines the targeting tools of social media platforms, such as demographics and geography, with the inclusion of keywords will help your brand stand out. When a Google user enters a query into the search field, Google delivers a set of results that correspond to the searcher's intent. Keywords correspond to what a searcher wants and will answer their question. You choose keywords depending on the searches you want to display your advertisement.
Bing & Yahoo
Bing, which is owned by Microsoft, has three search engines — Bing, Yahoo, and AOL — so if you advertise on one platform, your marketing campaigns will appear on all three different platforms. Bing now has 34% of the desktop search engine market share worldwide which has a reach of 63 million searches, (source: https://instapage.com/ ) which is more than Google AdWords. So if you're not utilizing Bing Ads, you're passing on a huge chance to reach a greater number of audiences. Bing allows advertisers to reach an older and more educated audience from the age group of 35 years old or older. 
2) Native Advertising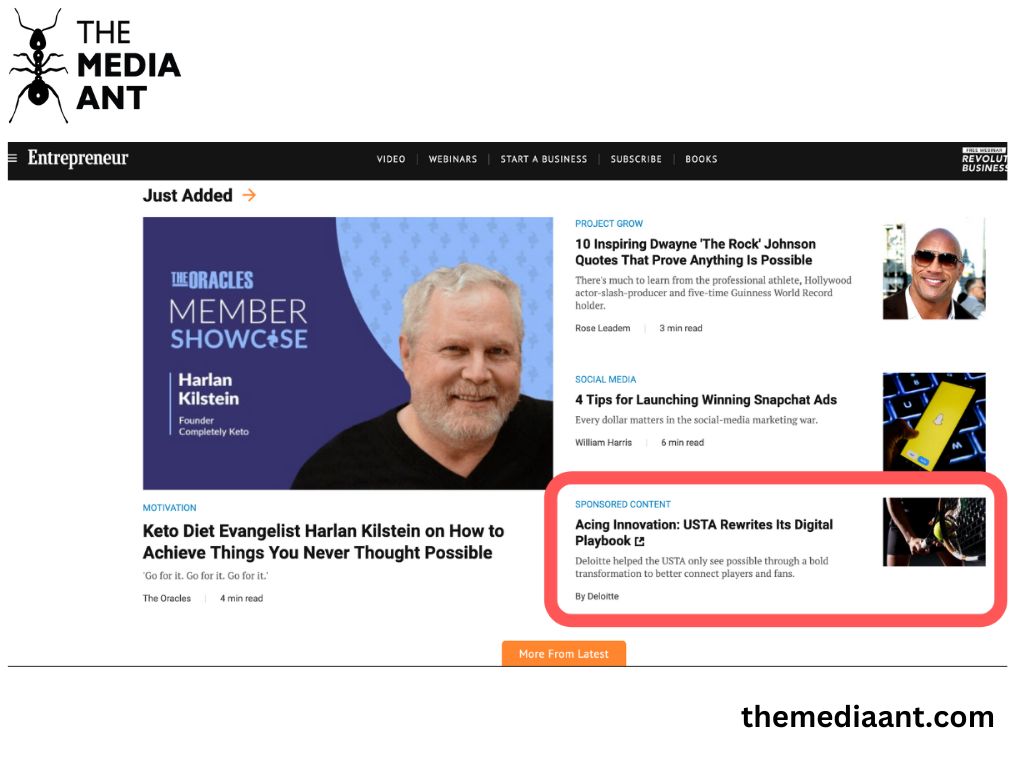 The majority of consumers have never heard of the term native advertising. One of the most well-hidden kinds of advertising, native advertising can easily slip into blog posts, social media feeds, and web pages because they are deliberately created to match the look, structure, and tone of the website that is advertising it.
This includes linked-out advertisements in articles, sponsored content or product placement in YouTube videos, and branded content that a firm generates for another company and pays for them to host it in some fashion. If you have an audience that is more aware of advertising strategies, native advertising might be perceived as deceptive, as the objective is to hide as a native amid other material of the website. It can be tough to strike a balance in how to display your ad, much alone gauge how readers feel about that campaign, unless there is a comment area or somewhere referring to reviews.
3) Display Advertising
You must have seen display advertising before, even if you weren't aware of it. Display advertising appears on third-party websites and promotes items or services using video, picture, or text components. Display advertising comes in a variety of forms which includes banner adverts, Desktop and mobile leaderboard advertising etc. Most advertisements are rectangular or square in shape, and the material they include is usually tailored to match that of the host website and the preferences of the targeted audience.
Display advertising campaigns may be carried out through advertising networks such as Facebook ads or Google ads, which offer sophisticated audience targeting tools as well as advertising formats that you can also combine with search ads. The banner ad revival is led by ad networks such as Google Display Network and Facebook's Audience Network. They can show your adverts to the correct people at the right time and location. If you want greater control over your advertising, they'll allow you to choose where your adverts appear.
Google Display Ads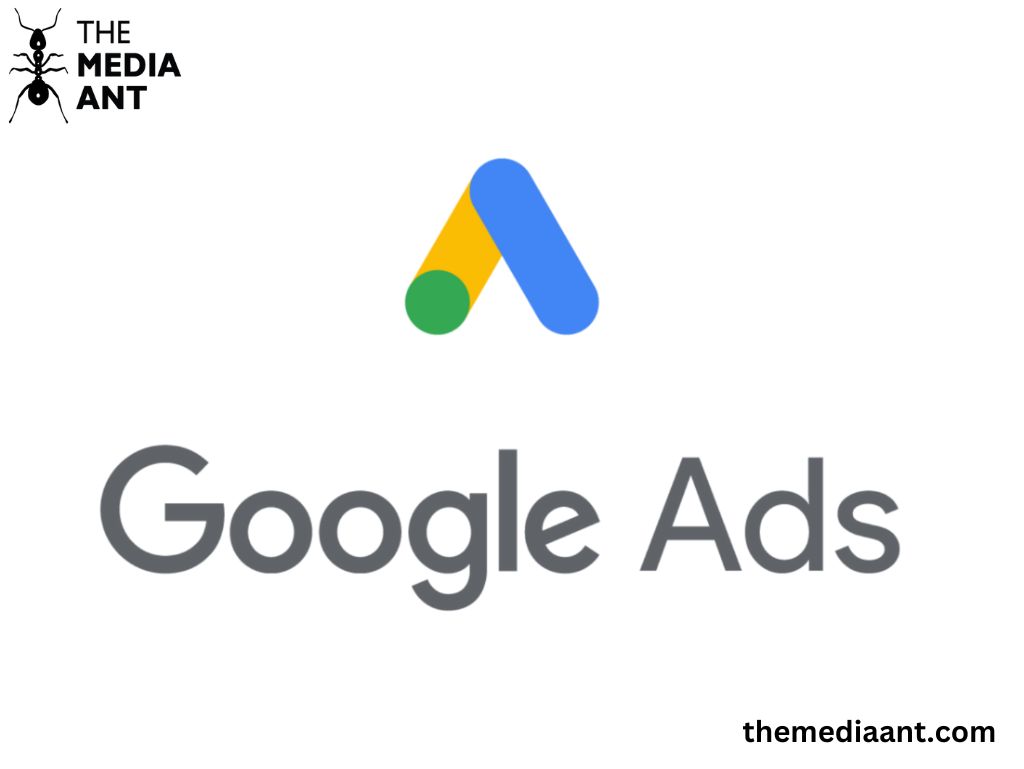 With Google Ads you can display PPC (Pay per click) advertising at the top of Google search results, and because Google is the most popular search engine, you can use Google's reach to generate results for your business.
Google Display ads helps you build visually appealing designs and place them over various websites and apps , youtube and also emails etc, and helps advertisers captivate new audiences who are most likely to be interested in your product or service. You may let Google Ads develop your perfect audience or handle bidding for you. Its automated targeting and bidding capabilities help discover your highest-converting audience for the best ROI. When retargeting an audience that is already familiar with your brand, display advertising may be quite successful.
Facebook Display Ads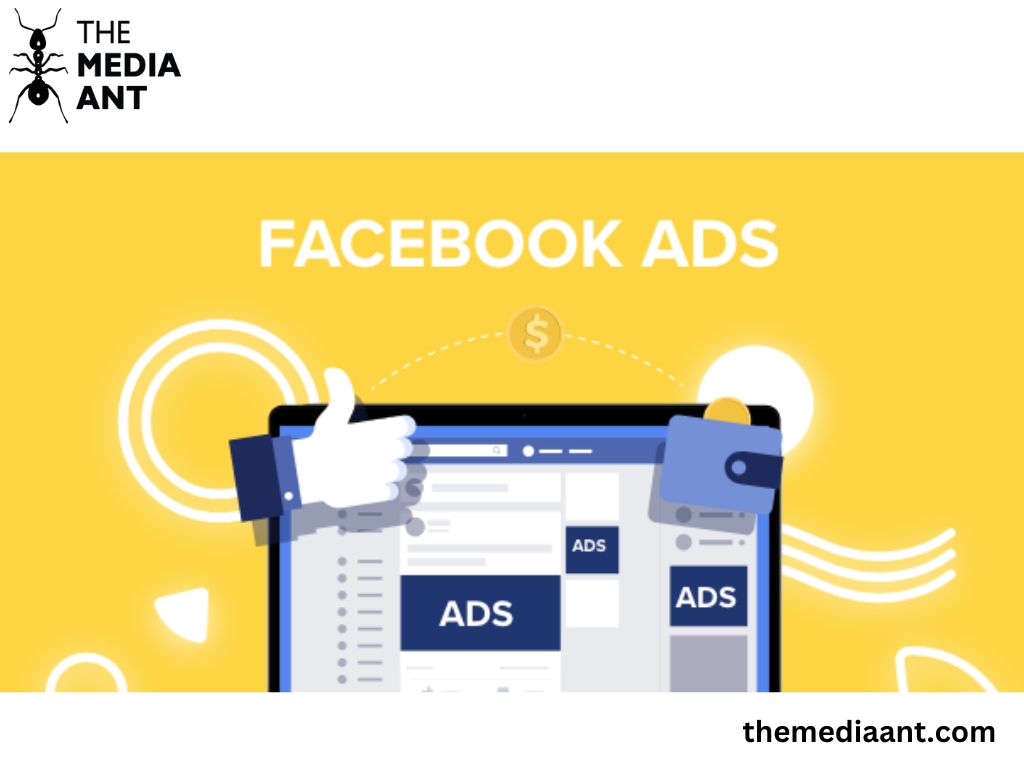 Given the vast amount of people that use social media, Facebook is an excellent way to reach massive online audiences, and it is one of the greatest online advertising platforms for doing so. Facebook advertisements can take several forms, such as banner ads and sponsored posts. 
Brands can broaden their Facebook ad campaigns and utilize the same targeted data that they use on the other platform to promote on a vast array of websites and applications. Native advertisements, banner ads, full-screen ads, in-stream video ads, and rewarded video ads can be placed on the network's websites and applications that can be positioned towards captivating your target audience.
Effectiveness of Online Advertising
The Internet, as a form of advertising medium, is versatile. It is a highly adjustable medium that allows you to make modifications based on your needs throughout the event while incurring minimal additional costs. This makes the Internet even more crucial for key nations such as India, where the business environment is very dynamic and changes on a daily basis.
Online marketing tools enable users to make modifications depending on market demands as they arise. The Internet's greatest benefit as an advertising medium is its ability to successfully serve an infinite number of people at the same time.
Low Cost
The benefit of online advertising is that the company has total control over how much money it spends on its online advertising platform. You can choose your budget, and then you may experiment with it to find which channels provide the best results for that budget. Subtle online advertising methods, whether through social media, a website, or another channel, may make a major difference in your organization's marketability and profitability.
Format
Some of the most prevalent internet advertising formats are given below.
Display advertisements
Video advertisements
Banner advertisements
Carousel advertisements
Advertising for Collections
Email Marketing
Advertising on Search Engines
Advertising that are interactive
This is not an exhaustive list of ad formats because new forms come every one or the other year or can be custom-built for the appropriate price and purpose but they are the most common and may be purchased on a Cost-Per-Click (CPC) or impression basis.
Target Audience
Your target audience is the specified set of consumers who are most likely to want your product or service, and hence the ones who should see your advertising efforts. Age, gender, income, geography, hobbies, and a variety of other criteria can all influence the target audience for online advertising. Understanding your target audience is critical as a marketer. This data will serve as the foundation for any marketing plan and strategy you implement. Airing an ad during the IPL may appear to be a fantastic method to reach as many people as possible, but it is also costly.
Understanding that your target demographic uses only a particular social media page, website or watches a particular show means that your advertisement might be viewed by fewer people, but by the correct people. If you sell jogging/ running shoes, for example, adverts which are based on the running periodicals on youtube, or any other online advertising medium may be a better fit for your target demographic. Choosing the correct medium is critical for maximizing your return on investments.
Platforms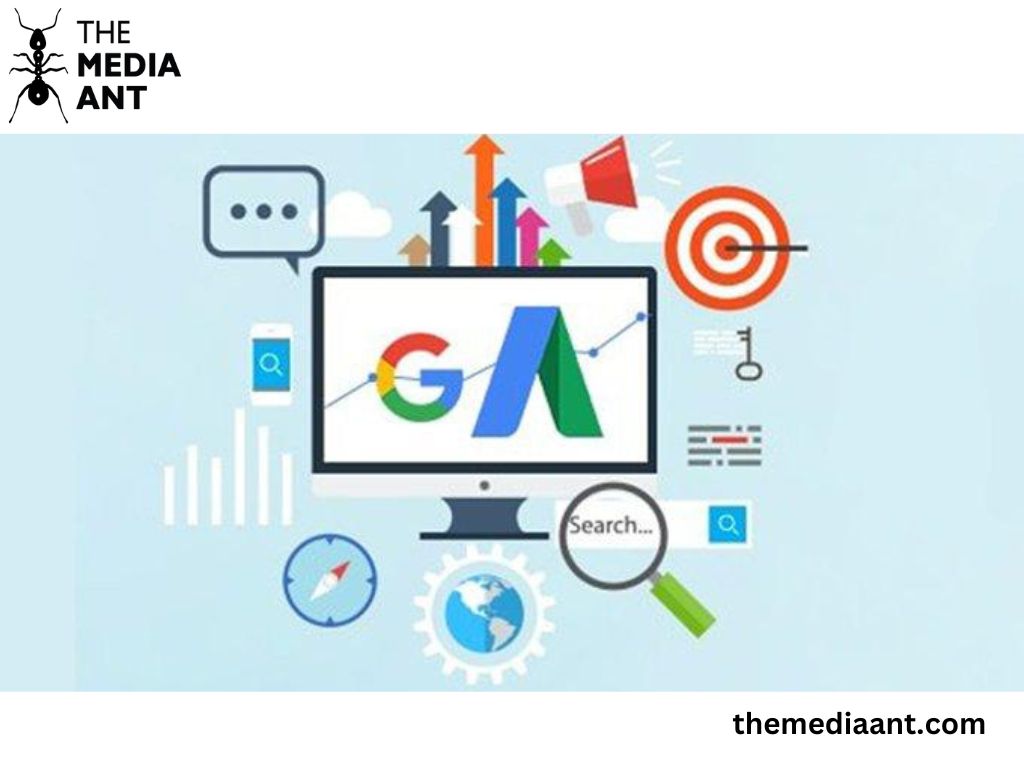 You may choose to employ numerous ad platforms to reach a larger audience, depending on your budget and goals. Of course, you definitely don't want to sample every single one on this list – that would be too much. Given below are some of the platforms that can help marketers and advertisers to make effective online advertising campaigns for their product or service.
Google Ads
Bing and yahoo Ads
Facebook Ads
Instagram Ads
LinkedIn Ads
Pinterest Ads
Amazon ads
When combined with different social media channels, Google Ads and Bing Ads may certainly meet the bulk of your PPC (pay per click) search engine and banner ad needs on their own, making them sufficient for most organizations. Don't worry if you want to discover an alternative to these online advertising platforms for whatever reason – there are still various different PPC platforms accessible such as
Bidvertiser
AdRoll
Yahoo Gemini
Airnow
Admob etc.
Best Online Advertising Agency
The Media Ant is one of the top online advertising companies since it provides a variety of services to assist businesses in reaching their target market. Strategic planning, and media planning are all available. The Media Ant also has a large network of publishers, advertisers, and media sources, which allows businesses to reach a large audience. 
Furthermore, the firm has an experienced team of specialists that can give customized solutions to each business's demands.
If you are wondering whether online advertising platforms are right for your business, then contact us and we'll let you know!
FAQs Related to Online Advertising
What is online advertising with an example?
Online advertising is a marketing technique that entails using the Internet as a medium to attract website traffic as well as target and distribute marketing messages to the appropriate people. Examples of online advertising includes banner ads, search engine results pages, social networking ads
How does online advertising work?
Customers use web services and get information online. Websites and ad networks collect user information and utilize it to generate user groups that may be targeted with advertisements. To keep their services free to users, many sites generate money through selling adverts. Advertisers pay websites or ad networks to have their adverts shown. Businesses then earn money when customers click on their advertising and purchase their items or services.
What is the best type of online advertising?
Search engine marketing (SEM) is the most popular way of internet advertising, with Google giving by far the greatest exposure options. According to statistics, 85% of customers seek businesses online before making a purchase choice. If your site is completely into organic content and listings , paid advertising is a simple option to gain visibility and traffic.
How much does it cost for online advertising?
The typical CPC or cost per click for most verticals or platforms is between Rs 5 and Rs 10. The CPM or CPC for different platforms will normally vary based on the advertiser's needs.
| | |
| --- | --- |
| Was this article helpful? | |