Advertising in newspapers has a certain allure. If you own a business, you undoubtedly understand how satisfying it is to see your company's name and logo displayed in the newspaper. This provides motivation. It also serves as a success. You can find a thorough explanation of how to write a newspaper advertisement and place an ad in a newspaper in this article.
About Newspaper Advertisement
The longest-running kind of advertising accessible to businesses to sell their goods and services is newspaper advertising. Depending on your objectives, several factors go into a newspaper advertisement. But most newspaper advertising consists of placing an ad for your company in a print or online publication.
While marketing and placing an ad in a news newspaper may seem like a simple and intuitive procedure, there are a few things that every business owner has to be aware of.
Newspaper advertising has a wide range of advantages for marketers. Your potential clients are still reading printed versions even in the Internet and smartphone age; thus, placing advertising in newspapers can increase sales. It has a more substantial audience focus because it serves a more prominent locality.
It also offers greater flexibility than other media channels. You may pick the advertisement's size, position, frequency of publishing, and publication date. It is a reliable source of information as well. Finally, it improves your trustworthiness.
How to Write a Newspaper Advertisement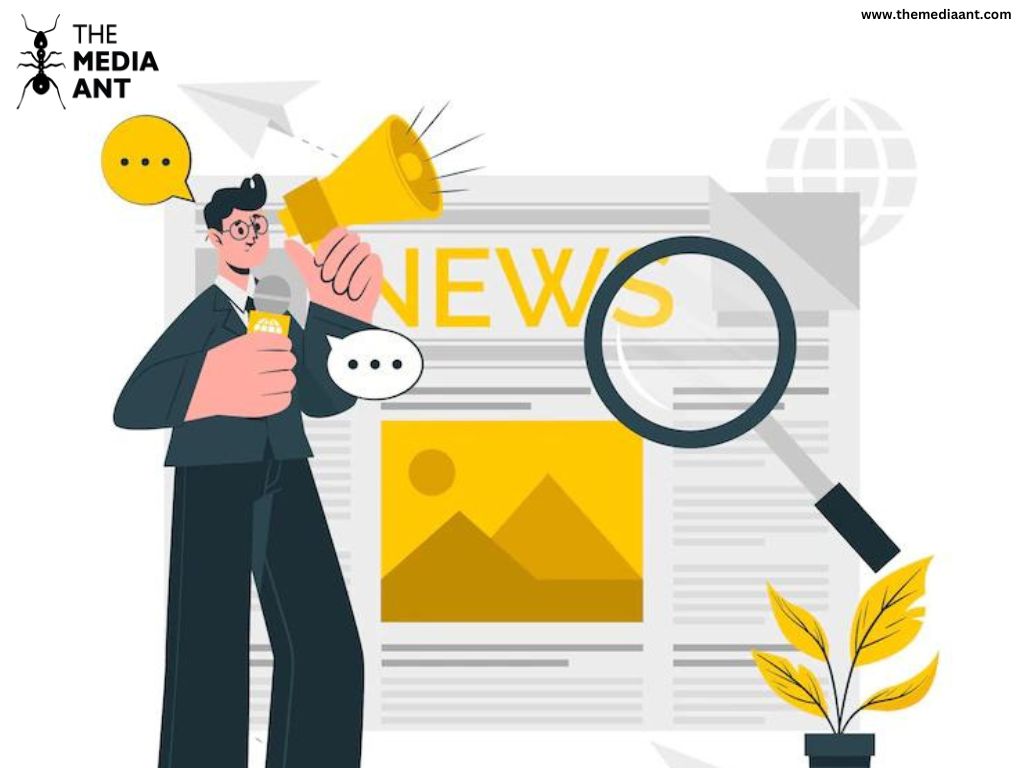 Suppose you want to create an advertisement for a newspaper. Not just any ad, but a strong ad that drives sales of your item or service. For this to happen, newspaper readers in print and digital media must be drawn to the advertisement. It would be best if you comprehended how keywords and search engines function.

To boost the amount of "clicks and views," keywords help search engine optimization in online digital advertisements, but they are ineffective for generating sales in print advertisements. The key to a sale in a print advertisement is having clear, succinct language.
Copywriters refer to taking the customer into account as "creating an avatar." Spend time learning about the ideal customer, including who they are and what makes them buy. Analyze market statistics, customer demographics, and how your goods and services address their needs. Understanding the buyer's profile requires taking into account the consumer's needs as well as financial constraints.
Think about the community that the newspaper serves as well as the customer. A small weekly newspaper caters to a more narrowly focused audience than a daily major city paper. Use words in the advertisement that will resonate with the target audience.
Even though a product or service makes logical sense to consumers, they may listen to information all day long and choose not to purchase it. Ad content needs to elicit a strong emotional response to drive sales.

Ads must thus focus on feelings like fear, rage, or delight. Consumers' behaviors in response to these emotional triggers are justified by reminding themselves or other people of the truths and rational principles behind the good or service.
Keep your newspaper ads concise and straightforward. Consider the design of a page for an advertisement. An advertisement for a business may be a 1,000-word essay or on a page with 15 other advertisements. Make the headline succinct and impactful. The title should elicit a feeling while also being true to the headline.
An advertisement's "call to action" encourages, recommends, or instructs the customer to "do something meaningful." Even if some high-profile advertisements only promote one brand, small business owners must encourage customers to contact, visit, or purchase their company's products or services. A free examination, a discount, or an offer that provides value for customers who are ready to buy might be included in the call to action.
How to Give Ad in Newspaper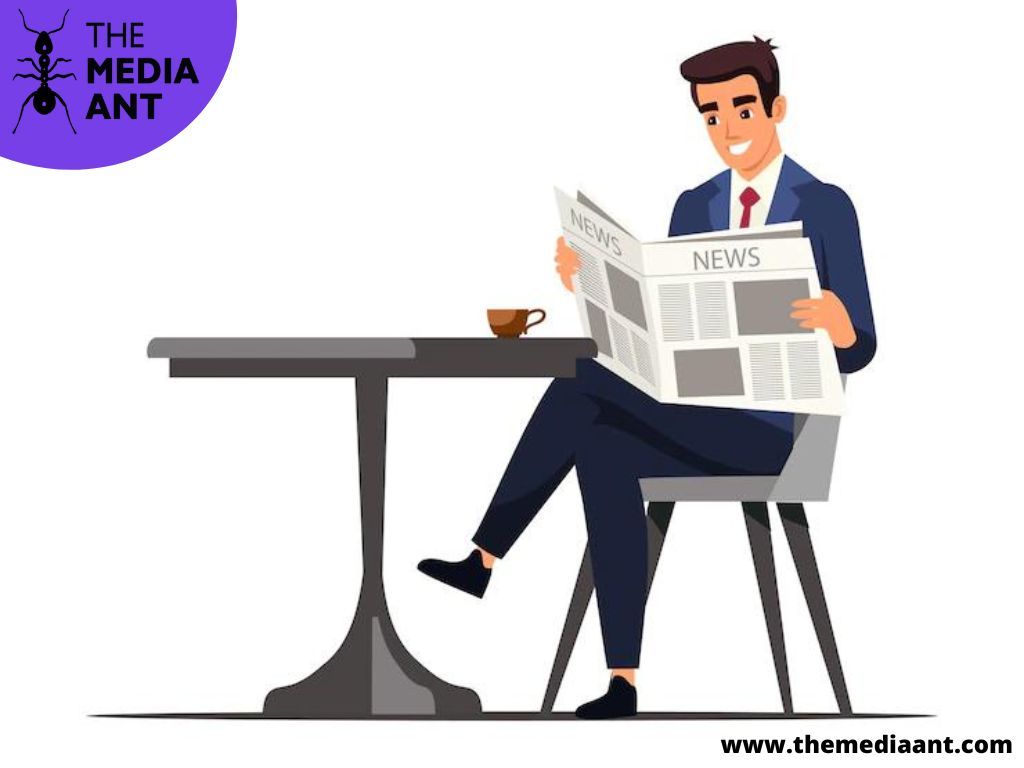 The Media Ant, one of the biggest online newspaper ad firms in India, can provide you with all the solutions to your newspaper advertising problems in a straightforward manner. The following options are available in the "Newspaper" section of The Media Ant website, from where you can select the options which are best suitable for your business:
Newspaper Publication:
Decide which newspaper to use based on the language and location you want to run your ads.
Language options in The Media Ant:
Assamese
Bengali
Devanagari
Dogri
English
Gondi
Gujarati
Hindi
Kannada
Karbi
Kashmiri
Konkani
Malayalam
Manipuri
Marathi
Mizo
Nepali
Odia
Punjabi
Rajasthani
Sanskrit
Sindhi
Tamil
Telugu
Urdu
Target Location/Circulation:
Choose your desired publication area for your advertising using the target location and circulation criteria. In some circumstances, you can select the state or district of your choice as long as that newspaper is circulated in that state or area.
Ad Category:
Choose an ad category based on your needs.
Category options provided by The Media Ant are:
Agriculture And Farming
Automobile
Business
Education
General Interest
Health
Jobs
Lifestyle
Mom And Kids
Others
Real Estate
Spiritual
Technology
Women
Ad Type:
Choose the type of ad based on your requirement (Text Classified Ads, Display Classified Ads, Display Ads).
Text Ads: Have the text appear in the newspaper's classifieds. The most effective use of this advertising is often for job opportunities, marriage, name changes, lost and found, etc.
Classified Display Ads: Use an image in the ad, as the name implies, to make it more eye-catching.
Display Ads: Advertisements that are large and may fill an entire newspaper page are called "display advertising". These advertisements may raise the bar for commercial quality for a company.
Ad Date and Duration:
Choose the date on which day you're willing to publish your ad and the duration you want to run your ad.
Ad Size and Cost Optimization:
Optimize the advertisement's size and cost based on your requirements and budget limit.
You can request an express estimate for your ad, which will appear in the chosen newspaper on the date you have selected.
FAQs Related to Placing Newspaper Advertisements
How to start newspaper advertisements?
Choose a newspaper that will assist you in reaching your target audience while keeping the advertising kind, category, and other crucial factors in mind. Visit The Media Ant's website to get started, and you can run your newspaper ad in just a few easy steps.
How do you write newspaper advertisements?
Few things to remember while writing a Newspaper Advertisement:
Keep it Short and Simple: To draw as much attention to the advertisement as possible, phrases should be brief and straightforward. Long sentences should never be used in marketing.
Catchy Headlines: For the best effect, the headlines should be attention-grabbing.
Informative: For the public to reap the promised benefits, the materials must be helpful and well-informed.
Identify and Channelize: To effectively send a message, always determine the target audience and create the content.
Language: Use clutter-free language. (No abstract concepts, no jargon!)
| | |
| --- | --- |
| Was this article helpful? | |