When it comes to real-time marketing, no industry is more positioned to capitalize on engagement prospects than sports. The majority of spectators watch the game with their phones in hand, monitoring fantasy league standings and commenting on huge plays minute by minute. They utilize social media to communicate anything from cheers and images to forecasts and statistics. Because the sports industry is all over digital media, leveraging them as the key will propel sports to new heights.
Digital marketing for sports is now a reality in the sense that digital transformation has reached this business sector, among many others, transforming its dynamics.
Today it's unimaginable to envisage a complete and adequate marketing plan without including designing a component that presides over the digital domain, utilizing existing tools and technology.
This is especially true in the case of sports, which by definition lends itself particularly well to the use of digital languages and being next to the entertainment industry, with which it shares many of the same languages and processes.
What is Sport Digital Marketing?
Sports digital marketing uses digital media like the internet to distribute sports-branded communication to potential customers. It entails a variety of strategies aimed at promoting a sports brand, a sports person, or a sports team and its advantages to an audience in the same manner as radio and television marketing do, but solely on the internet.
Sports digital marketing is a type of sports marketing that connects with fans and customers by utilizing the internet and digital technology such as computers and smartphones. Like other types of marketing, its goal is to raise brand recognition, generate sales, and promote sports goods and services.
Growth of Sport Digital Marketing
The role of conventional media and sports marketing is evolving as millennials turn to new channels to access sports. With the internet's rapid expansion and the fact that there are now billions of people online, digital and social media marketing has risen in importance. These platforms may now be utilized in several ways to boost the image of sports brands or sports and assist a sports firm in reaching its target audiences.
Digital and social media have been utilized in the realm of sports to link fans' passion for their favorite games, teams, and athletes. Sports marketers have also used these channels to reach out to sports fans and associate brands with key sports teams and sports events.
Effectiveness of Sport Digital Marketing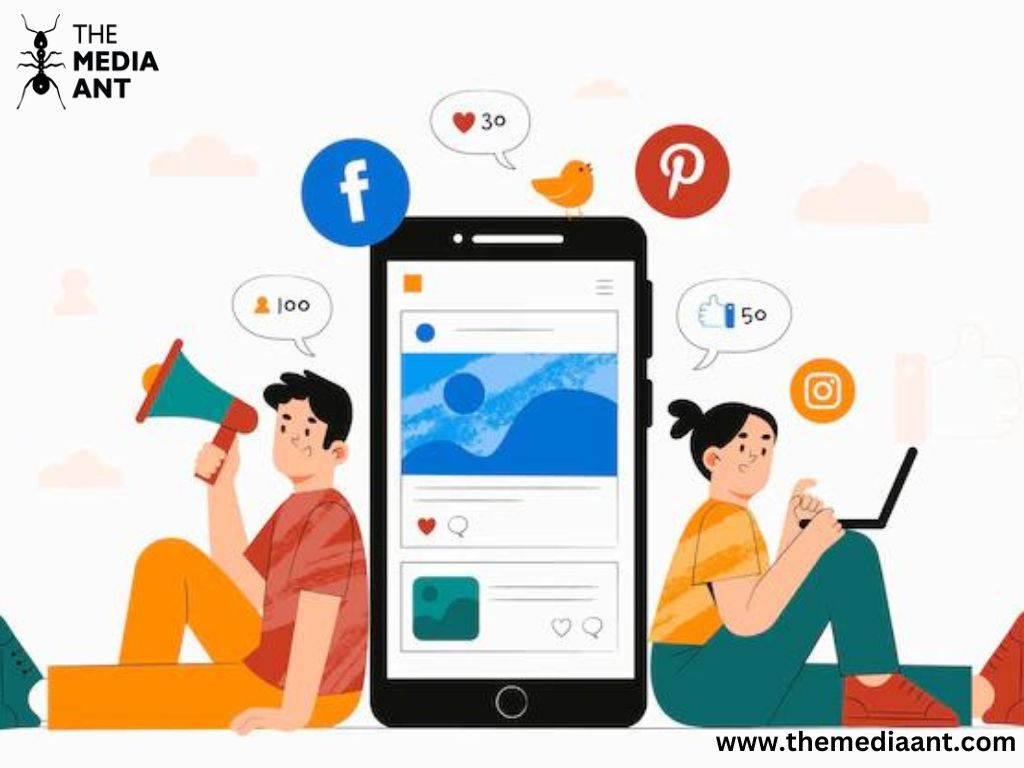 The effectiveness of Sports Digital Marketing:
1) Focus on Engaging Sports Fans
Companies are developing various digital marketing strategies to engage sports lovers.
Brands are now advertising themselves on social media platforms such as Twitter and Facebook. For example, during matches or sporting events, businesses create polls so spectators may express their opinions on the top players.

They have bridged the gap between an avid sports fan and his desire to see a game live that he could not afford due to financial or location limitations by providing regular updates, competitions, promotions, and social media material.
Audience interaction drives a lot of traffic to promotional sites, and this is how social media sports marketing works.
2) Blogging
Regular content posting is critical to a brand's success. It is an excellent approach for players, teams, and organizations to communicate with their informal side by inviting fans to interact with them. Blogging may be utilized to turn website visitors into new clients.

Many fandom pages distribute tournament and match information. For example, the IPL fanbase uploads all pertinent event information. It also aids in obtaining web media and business promotion.
Similarly, bloggers/vloggers that follow sports publish the newest happenings or news about their favorite teams or players amongst their followers and improve audience engagement. Independent bloggers with high-quality and regular material have a considerable voice in the sports world.

3) Search Engine Optimization (SEO)
Search Engine Optimization (SEO) improves your brand's search presence.
Search engine optimization services may help sports businesses achieve long-term success. SEO strategies help your website's visibility by allowing it to appear as a top search result. The goal is to outperform the competition by ranking higher for the most common industry-specific keywords.
This marketing plan benefits sports firms looking for a new target market. Keyword research and strategic content production are part of SEO services. Websites must have a solid social media presence to do this. Sports organizations may increase their digital visibility using Google AdWords advertising, affiliate marketing, or Pay Per Click (PPC) campaigns.
Regular, well-written, and exciting content creation is also essential to SEO in the sports business. Fresh material, stories, and blogs will stimulate your target audience's attention and notify Google that your content is still relevant. If you are new to SEO and want to learn the basics, then enroll in Great Learning's SEO for Beginners course.
4) Live Feed
People who are unable to view the game can get live information on matches and scores through sites such as Google.

While watching the game, most fans are hooked to their smartphones, making this an excellent opportunity to interact with your audience by generating compelling and real-time content corresponding to the live game.
This concept is used by large corporations such as Google. On the search results page for the sports audience, they provide team lineups, live scores, tables, and match results.
Brands may also employ engaging comments surrounding live events for effective fan interaction. Such material also has a high shareability quotient, making it more likely to become viral.
Advantages of Digital Marketing for Sports
Few of the key advantages of digital marketing for sports are:
1) Global Presence
Traditional sports marketing is geographically limited, and developing an international marketing strategy may be difficult, costly, and time-consuming. However, because digital sports marketing takes place on the Internet, the potential reach is enormous. Even a tiny local sports company owner may reach an international audience with an online sports store.

This would never be achieved with traditional marketing or would be too expensive. This internet accessibility has created several development potentials for sports enterprises. Any sports business would benefit significantly from global access and visibility.
2) Local Impact
While worldwide accessibility is an essential benefit of sports digital marketing, it also boosts local exposure, which is especially crucial if your sports firm depends on local clients. Local SEO and locally focused-marketing might be advantageous for sports businesses looking to attract more clients.

Consider the reach of sports digital marketing to an entire neighborhood against the reach of printing fliers and distributing them around.
3) Cost Efficient
Sports digital marketing offers cost-effective alternatives for promoting your sports business locally or worldwide. It enables even the tiniest sports organizations to compete with larger organizations by employing highly focused methods. These strategies will cost nothing to begin with (such as SEO, social media, and content marketing).

However, not all forms of sports digital marketing are appropriate for every business, and some may even be more expensive than others. Based on its marketing objectives, a company might locate relevant solutions.
4) Easy to Learn
While digital marketing has numerous facets to grasp, getting started is relatively simple. The aims' nature and the campaigns' magnitude make it more complicated. However, it is all about determining the best plan for your sports business.
5) Targeting that Works
Even if you don't know who your target audience is, sports digital marketing allows you to extract data to determine which audiences would be most effective for you and tailor your campaign around them. Several targeting strategies are available, including keywords for search engine optimization (SEO), pay-per-click (PPC), and demographic information on social media.

This vast array of targeting features at your disposal ensures that every sports promotion reaches the intended demographic. It also assists you in analyzing changing client habits and adapting advertising to those changes. Any organization that can swiftly recognize its clients' shifting demands will be successful.
6) Increased Engagement
Increased engagement is one of the essential benefits of sports digital marketing. Sports By default, digital marketing is intended to be very engaging. Users may share a blog article, like a photo, bookmark a video, or interact with your website by clicking on a sponsored ad.

The nice aspect is that all of these activities are trackable. This allows you to generate even more exciting posts in order to improve brand recognition or sales. The more you connect with clients online, the more loyal they will become.

Sports Businesses that effectively employ engaging formats in their online initiatives have a better chance of converting cold visitors to loyal consumers.
Sports Digital Marketing Campaigns
Here are a few Sports Digital Marketing Campaigns:
1) #ThisGirlCan Campaign
Have you ever heard the slogan "This Girl Can"? You almost certainly have. Sport England's marketing effort to encourage more women to participate in sports, created by FCB Inferno, has been one of the year's most successful campaigns.
The campaign encourages individuals to spread the idea by shooting images of themselves participating in sports to demonstrate their engagement and to demonstrate that they are a girl who can! People feeling like they can get engaged has made it such a runaway sensation on social media.
Just look at the #ThisGirlCan hashtag on Twitter to see how far the campaign has come from its inception in January 2015. The social reach has surpassed 23 million people.
2) Real Madrid 2020 Digital Campaign

Real Madrid knew how much their supporters wanted to witness what happened off the field. With its 2020 campaign, the club hoped to showcase its new RM City sports facility, increase its social status amid the pandemic lockdown, and give its supporters something to remember.
They accomplished all three by broadcasting a behind-the-scenes tour of the complex on Twitter. The film, which was accompanied by the hashtag 'RM fans en casa' (RM fans at home), received a great response from fans who gained access to the club during the isolation.
This campaign can be insightful to marketers for two reasons. They talk to an ultra-connected generation of digital natives who want exclusive material on demand, and they leverage sportspeople who are already on the payroll to elicit empathy and support from the clientele.
3) Seattle Seahawks and Starbucks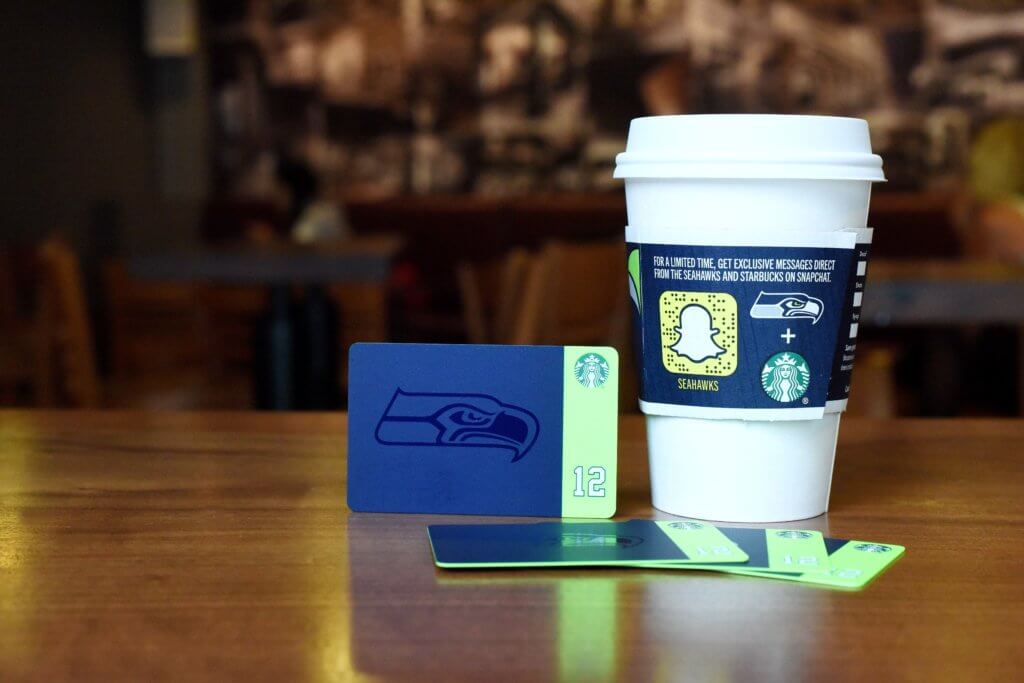 A local business assists a local sports team. It's a standard scenario. But what happens when the corporation is Seattle-based Starbucks, and the squad is the NFL's Seattle Seahawks? That is some excellent marketing. The two Washington State titans collaborated to create co-branded cup sleeves that looked like Seahawks jerseys and included a Snapcode. This gave Seahawks supporters access to unique Snapchat material.
The ad was successful not only because of the Seattle link but also because it incorporated lifestyle and daily technology. On the one hand, is a cup of coffee; on the other, a smartphone, ideally loaded with Snapchat. This clever social campaign was created to celebrate the Seahawks making the playoffs and was an excellent way to incorporate a sponsor.
FAQs Related to Sports Digital Marketing
What is sports digital marketing?
Sports Digital marketing, often termed Sports online marketing, is the promotion of sports businesses to engage with potential consumers and supporters using the internet and other kinds of digital communication. This comprises text and multimedia messaging as a marketing channel in addition to email, social media, and web-based advertising.
Sports digital marketing is defined as any sports marketing effort that includes digital communication.
Why is digital marketing important in sports?
Sports Digital marketing is significant since it links a sports organization with its clients while they are online and is successful in many sectors. It connects sports businesses with ideal clients on Google via SEO and PPC, on social media via social media marketing, and via email marketing.
Which is the best sports digital marketing agency?
The Media Ant, as the top digital advertising agency, provides online advertising services across a variety of media channels, including:
OTT Platforms
Apps
Websites
Book low-cost online advertising with us and get the results you want. Our digital sports marketing services may improve the efficacy of campaigns and promotions.
| | |
| --- | --- |
| Was this article helpful? | |