Since the world is changing rapidly, only some people want to attend sports events in person. There's a whole subculture centered around watching them on TV. People must be aware of these transitions and how to succeed when fan habits change.
The sports marketing industry provides a diverse set of tasks and duties aimed at raising the visibility of sports organizations and engaging their consumers. Public relations specialists formulate and implement strategic communications plans for leagues, teams, and players, while branding experts build an organization's identity. 
Individual players or coaches may work with sports marketers to promote events, cultivate fan loyalty, manage revenue-generating relationships, and profit on a team's success.
A sports marketer's goal is to ensure that the company constantly has access to new clients and new marketing possibilities to grow. Sports marketing is the world's second-largest marketing, trailing only more traditional corporate marketing jobs that assist giant corporations in promoting their regular products and services.
Who are Sports Marketers?
Sports marketers are in charge of promoting and marketing sporting events, teams, individuals, and so on. They collaborate with various media outlets to disseminate the news about forthcoming games or events to improve attendance and interest.
Sports marketers may also be entrusted with creating new methods to monetise the brand of their sport. This might involve forming alliances with local companies or corporations wishing to promote their products or services during game broadcasts or stadium events.
Sports Marketer Skills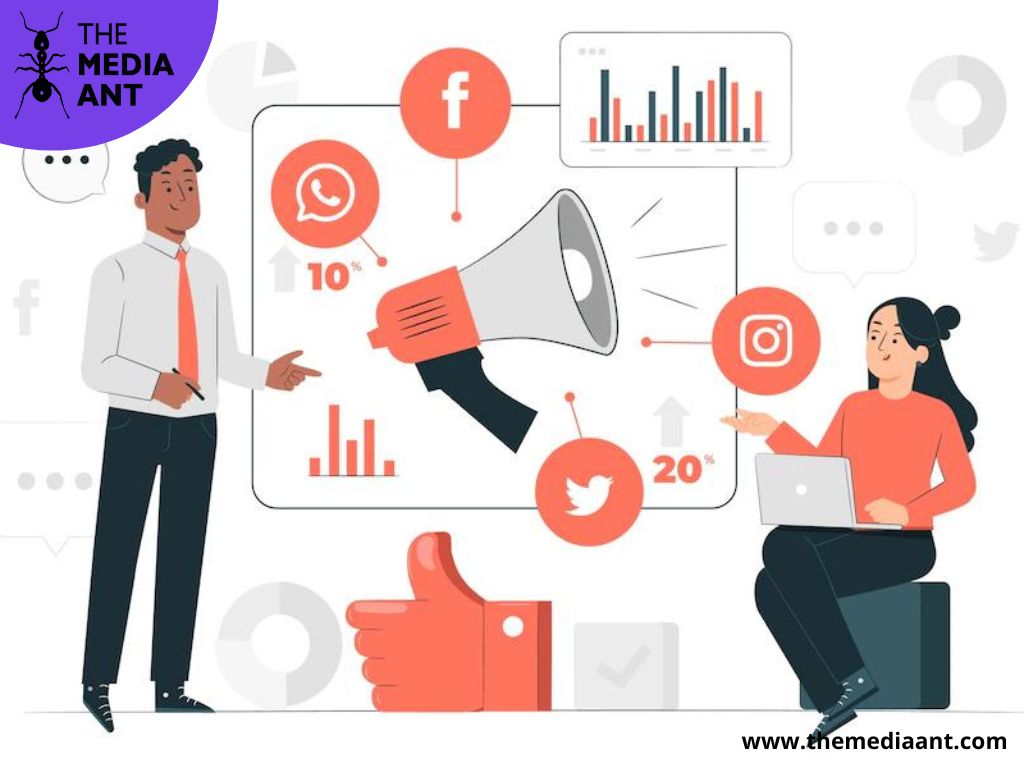 Here are five of the essential Sports marketer skills you can develop to pursue a successful career:
1) Communication and Writing
Clear, attention-grabbing communication is vital for any marketing function, whether you're in charge of developing email promos or presenting performance data to other stakeholders. You can constantly engage fans and viewers with compelling, exciting messages if you improve your writing and communication skills.

As a sports marketer, you must also be able to establish a clear vision for the future, offer feedback to staff, and keep decision-makers up to speed on campaign results.
Sports marketers should be excellent verbal communicators and writers who understand advertising and public relations roles in creating a solid brand identity. Concentrate on improving fundamental communication skills such as the capacity to:
Adapt to the needs of various channels, such as internet media, print, TV, and radio.
Establish your authority by providing accurate information from trustworthy sources.
Determine your target audience's interests, so you can adjust your focus and tone accordingly.
Provide a compelling, concentrated concept in every piece of writing or presentation.
Include images that enlighten and expand on your main arguments.
Proofread thoroughly to spot grammatical or sentence structure mistakes.
Use meaningful transitions to make reading simpler.
Maintain a lively tone in your writing.
2) Analytical Mindset 
Analytics are becoming increasingly important for marketing across all sectors. Sports corporations are incredibly diligent in acquiring specific customer preferences, analyzing everything from the reach of sports advertising campaigns to the particular pathways people take to receive tickets or officially branded products. The difficulty for sports marketers is to maximize the value of the obtained data.
Performance metrics and third-party research databases give quantifiable information that sports marketers must learn to understand. An analytical attitude allows for discovering insights that lead to improved decisions in content production, media placement, and future online campaign targeting.
Building your skills in leveraging digital technologies to manage sports businesses' complicated brand portfolios can help you stand out in the employment market.

According to a Burning Glass examination of job posting data, abilities in strategy, digital marketing, and email campaign management are all connected with wage premiums for marketing professionals.
3) Task and Time Management
Sports marketers must frequently maintain track of several moving pieces. They may manage franchise and individual athlete communications and oversee commercial campaigns across different platforms.

To succeed in this industry, you must stay on schedule and contribute to the organization of a marketing and public relations specialist team.
Consider the following as you seek to maximize your time management:
Plan your days, defining your hours on responsibilities such as email response, social media management, and team meetings.
Learn how to use various industry-standard software tools to execute jobs as quickly as feasible.
You can keep team members and contractors on schedule by simplifying communications, billing, and scheduling.
Collaborate with others and, where needed, distribute duties.
Establish your limitations and priorities.
4) Perspective and Scope
A great team does not win a single game magnificently; athletes must constantly perform at the top level of competition. Similarly, sports marketers must be capable of developing both short- and long-term strategies. It would help if you first overcame urgent time and resource restrictions to achieve your long-term ambitions for a brand.
Sports Marketers must scale campaigns correctly and take advantage of chances to engage customers individually in today's hyper-connected world of mobile devices and online commerce.

Sports marketers must be prepared to restrict their emphasis to a rising star, compelling product, or upcoming event while keeping a consistent story across several media platforms. Franchises can use multi-channel marketing tactics to launch large-scale campaigns and highly targeted media.
5) Creativity and Adaptability
Marketing is a naturally creative and dynamic profession. To assist your organization's growth, you must stay current on the latest tactics in search engine optimisation, visual composition, social media management, customer relationship management, and contract negotiation, as well as grasp the trends affecting the sports sector.
You'll be ready to transform these obstacles into new and engaging campaigns if you cultivate your imagination. With new technology and techniques, you'll be able to experiment with new ways to engage your audience and refresh messages that have become stale.

Meanwhile, remaining adaptable helps you to shift your priorities if new opportunities arise or your organization's strategic direction shifts.
What Sports Marketing Firm Does?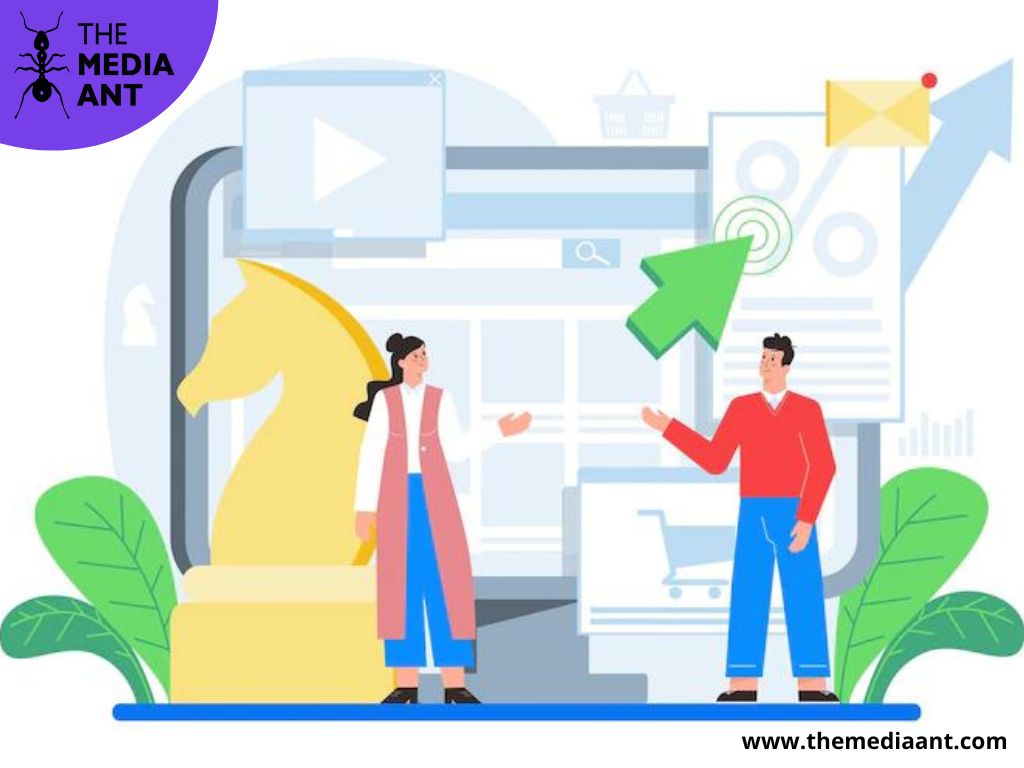 Sports marketing is a great method that many huge sports organizations have utilized to become viral. It has a big influence on almost every dynamic sports brand. It is also difficult to find and pick the top sports marketing business. This is due to the abundance of such marketing agencies. Each agency, large or small, is unique in its own way.
As the leading advertising business, The Media Ant offers online advertising services across a number of media channels and can assist you in reaching your target audience. 
Book low-cost online advertising with us and get the results you want. Our sports marketing services may improve the efficacy of campaigns and promotions.
Visit The Media Ant website to discover more about your options. Find a suitable place for advertising your goods and services through your favorite sport.
FAQs Related to Sports Marketers
What do you do as a sports marketer?
Sports marketers are responsible for creating excitement about the franchise or organization they work for and handling sponsorships that may impact the team's brand. Overall, they aim to promote the club, its players, and other stories or assets that pique public attention, increasing revenues and enhancing the organization's voice.
Organizations of all sizes rely on specialists who communicate effectively via digital and traditional media. Those seeking work as a sports marketer may benefit from obtaining a diploma in social media in sport management.
What is the main goal of a sports marketer?
The primary responsibility of sports marketers is to manage the operations of their organization. They engage fans and build connections with possible commercial partners or sponsors in order to promote their brand and increase attendance at their sporting events. Other usual responsibilities may include:
Increasing brand loyalty.
Determining a target audience.
Performing market research to learn what the audience wants.
Contracts are negotiated.
Creating and executing market strategy.
Planning advertising initiatives.
Operating social media profiles.
In charge of a marketing staff.
Sports professionals are being interviewed.
Predicting the demand for a product or service.
Assessing the success of marketing techniques.
The market study on new marketing trends.
What skills do you need to be a sports marketer?
Five of the essential skills you can develop to be a sports marketer are:
Communication and writing
Analytical Mindset
Task and Time Management
Perspective and Scope
Creativity and adaptability
How helpful are sports marketers?
Sports marketers sell an experience and the opportunity for customers to witness their favorite players and teams compete. They advertise using various media outlets, focusing on connecting communities to increase their commitment to the club. This allows them to target the proper demographic and meet their needs with the right marketing approach. They help in the promotion and growth of businesses and teams.
| | |
| --- | --- |
| Was this article helpful? | |