What was ethereal is now finally real. What was ambiguous is finally obvious. What seemed far distant is just a few months away. Yes, we are saying far too many words, but after all this is the first concrete indication of the Women's Premier League (WPL), and it calls for celebration. If you are wondering why we are going gaga over WPL 2023, the answer is why not!
The men's IPL heralded the new era in the world of cricket, it was a revolution for cricket lovers, brands and business tycoons as well. Hence, there is no reason the women's tournament, along with some robust promotion and planning, can't do the same.
As someone who is a massive fan of our women in blue, it gives us immense pleasure that the Women's Premier League 2023 is all set to become a reality with the matches starting from 4th March to 24th March. The Board of Control for Cricket in India (BCCI) is giving its seal of approval at the Annual General Meeting- a validation and recognition of the rapid strides the women's cricket has been making in the country in the past few years.
Therefore, we can proudly say that the WPL 2023 is going to be a game changer in the field of sports. In fact, it might also change the way audiences view cricket (which is majorly viewed as a male dominated sport) and will open new doors for women cricket players.
Women's Premier League: A New Era of Equality
The International Cricket Council recently decided to replace 'batsman' with a gender-neutral term 'batter' in all its playing conditions, the move has been described as a "natural and overdue evolution" in the sport. This may seem like a small step, however a revolutionary one.
The Women's Premier League is also set to become a revolution in the field of women's cricket, giving them the opportunity to get the spotlight and the celebrity recognition. Over the years our Women in Blue have come victorious and brought the golden cup home, however WPL is a perfect way to commercialise women's cricket. Maybe the time has come when the Indian women's team comes out of the crease and the players become household names, something that their male counterparts have been enjoying since ages now.
From a past when women's cricket in India seemed like a peripheral notion to our female players making big strides towards victory, women in cricket have gone through drastic changes. So on the 4th of March, when households will turn on to WPL and witness female cricketers swing their bats and hit a six, an advertiser will find the perfect spot to place an ad, whereas a cricket aspirant will find their next inspiration.
Women in Blue: The Future of Cricket
The IPL transformed cricket from a game struggling to find a future to one of the most valuable sporting assets in the world. But while top men's players have become millionaires, women players have struggled to get the recognition they deserved. The launch of a women's league could be life changing for India's women cricketers but also change the game around the world.
Batter Jemimah Rodrigues said the women's IPL would take the game to the next level in India, in an interview with Outlook India.
"The women's IPL is going to change a lot of things for women's cricket in India. I think this is like the best platform for us now that we as an Indian team have been doing so well in all the major events like the World Cup, the Commonwealth Games. This is just the right time for it to happen and I'm sure that we are going to get so much more talent that's going to come out from here. I am very sure that women's cricket in India is all set to go to the next level after the women's IPL," Rodrigues said. (Source: Outlook India)
In the past few years the women's team in India have been making clear cut victories and hence have been successful in grabbing the attention of the Indian audience. Therefore, we can proudly say that the Indian Women's Cricket Team is ruling the world cricket, and WPL will bridge the gap between international and domestic cricket.
Breaking Boundaries: The Remarkable Rise of Indian Women's Cricket
There was a time, not a distant past though when Women's cricket struggled to grab the audiences' eyeballs and hence bagging revenues was also a challenge. Cut to the present, the magnificent victories of the Indian women's cricket team over the past few years have brought them in the spotlight.
Audiences are all in support of the women in blue and social media has gone bonkers in giving them a big shoutout. From tweets to brand endorsements, the women's team is creating a mark in a grand fashion.
Women's cricket in India is reaching new heights and has been receiving unprecedented viewership over the years. The cheering for the Indian women's team is not limited to the screens and the recent India vs Australia match is the prime example.
More than 25,000 watched the opening match at DY Patil Stadium, before a capacity crowd of more than 47,000 rocked up to the ground two days later, which forced the gates to be locked before images of stranded fans looking forlorn through the fence beside the now-iconic 'Stadium full. Ticket over' signs that went viral.
The cheering of the large, vocal and passionate fans went deafening as India took Australia to a Super Over and then made a magnificent win.
Women's cricket is obviously growing in India and that's what the players and cricket fanatics want to see. WPL is only going to leverage the fandom and help women's cricket to be the talk of the town.
Recognition in World Cricket
Indian Women's Cricket team left-arm spinner Radha Yadav, opener Shafali Varma and wicket-keeper Richa Ghosh are all set to ply their game in the Women's Big Bash League. However, they are not the first to play in overseas cricket leagues.
In June 2016, the BCCI's women's committee gave the green light for its women cricketers to participate in overseas leagues in Australia and England. This paved the way for Harmanpreet Kaur and Jemimah Rodrigues to earn valuable experiences away from home.
Apart from this, Indian stars Smriti Mandhana and Jemimah Rodrigues were among the overseas players retained by their respective franchises for the 2022 edition of the women's Hundred 2022.
Women Players Dominating the Ad World
Let's go down the memory lanes of the 7th edition of the ICC T20 Women's World Cup. As the tournament began in Australia in 2020, it did better than expected in terms of followership. The female cricket tournament garnered over 180 million viewers on their screens to see how women could fight it out on the court.
The question is, do female cricket players get the same stardom that their male counterparts enjoy?
The answer is a Yes and a No at the same time. However, we can indeed say that there has been massive progress and it's a progress in the right direction. Lately, we've seen how female cricket players are bagging a good amount of sponsorships and ads. With the Women's Premier League, this popularity is expected to increase and every member of the Indian cricket team will get recognition and 'celebrity' title.
Hyundai
Hyundai ALCAZAR
Body Shop
L'Oreal
ICC Women's T20 WC
Advantages of Advertising in Women's Premier League
Immense Potential
Experts are of the opinion that, the Women's IPL T20 can highly replicate the success and popularity of the men's IPL tournament. Talking of that, we can't deny that women's cricket in India has overcome and come forward by leaps and bounds in the past 5 years and Women's T20 IPL is the much-needed boost for our Women in Blue. Moreover, the Indian women's cricket team is performing extremely well and seeing them evolve in world cricket other young players are also expected to get a boost.
Positive Association
Women's Premier 2023 is in the progression stage, but there's already a buzz amongst cricket fanatics. It has caught the attention of brands as well, and why not because advertising on women's cricket IPL means a positive association with the brand. It is time for brands to activate their creative minds and hit off well with women consumers.
Great Opportunity for Small Brands & Start-ups
The benefit of joining WPL for businesses, according to experts, is that it has a less challenging entrance barrier and can enable instant reach across markets in a very short amount of time, especially for brands and startups that are less than 12 months old in the market. The minimum billing for advertising on Women's Premier League in JioCinema app is 10 Lakhs which makes it a great opportunity for small and medium size businesses to tap into the sports marketing world. 

Portray Your Brand as Woke & Progressive
Apart from the expected viewership and popularity that Viacom18 is hoping to get from Women's Premier League, one thing is for sure that it's a revolutionary step in the field of women's cricket. Hence, it's a great opportunity for brands to get associated with WPL and be recognized as brands that support female cricket players.
A prime example of this would be Niine's (A sanitary napkin brand) collaboration with Rajasthan Royals. Niine Hygiene and Personal Care is the principal sponsor for Rajasthan Royals, for the Indian Premier League 2020. Rajasthan Royals are sporting Niine Sanitary Napkins logo at the rear of their jersey, challenging the country's entrenched taboos about menstruation.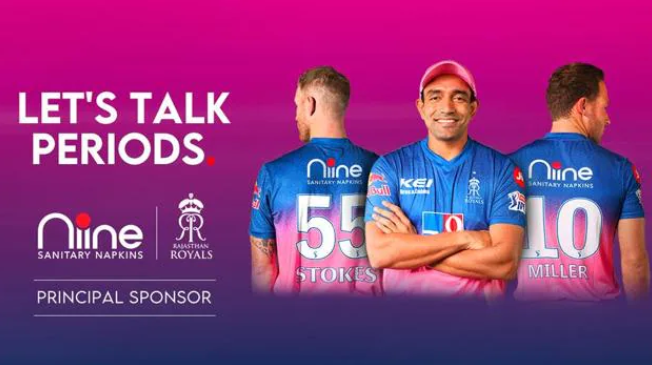 Countdown to Game Day: Everything You Need to Know About the Upcoming WPL Matches
Viacom18 won the WPL media rights for Rs 951 crore (Rs 7.09 crore per match) for 2023-2027 period. The acquisition cost that Viacom18 has invested, is 1/50th of what the men's IPL was sold for.
Experts are of the opinion that Women's Premier League is still at a nascent stage and gaining massive viewership for the tournament would still be challenging. Also, currently Viacom18 is at a stage where they are building their platform. Whether it's about acquiring digital rights for IPL or FIFA. Hence, they clearly are connecting content from content to create a strong entertainment and sports platform. So, from that point of view, WPL is great for the platform.
What You Should Look Out For in WPL?
Players from 7 Countries
The first season of the Women's Premier League is all set to be big and exciting with players from 7 overseas countries participating in the tournament. The countries are:
India
New Zealand
Australia
South Africa
West Indies
Bangladesh
England
Targeting Options
Location: Location targeting is basically using geographic location as the primary deciding element, marketing geographics involves segmenting the consumer market into smaller, more manageable parts based on the location.
JioCinema is providing various location targeting options for Women's Premier League:
Pan India
HSM-Pan India without Southern states
Top 6 metros
Top 10 metros
1 Mn + Towns
Southern States
Age: Age targeting allows you to get your advertisement in front of audiences in a specific age group. It enables you to reach out to your target group in a better way, JioCinema will let the advertisers target audiences;
30+ years
<30 years
Device: Device targeting allows you to target your ads to people based on the device they're using. Device targeting is a Google Ads tool that enables you to choose which ads are shown on which devices. In it, you can create mobile-only campaigns, specific ad variations for tablets, and different bidding strategies for desktop ad groups.

Schedule for Women's Premier League
Yet to be updated.
Here is Successful bidders for the Women's Premier League
Adani Sportsline Pvt Ltd – Ahmedabad – 1289 Cr
Indiawin Sports Pvt Ltd – Mumbai – 912.99 Cr
Royal Challengers Sports Pvt Ltd – Bengaluru – 901 Cr
JSW GMR Cricket Pvt Ltd – Delhi – 810 Cr
Capri Global Holdings Pvt Ltd – Lucknow – 757 Cr
The first match will be between Team Mumbai and Team Gujarat on Saturday, March 4, 2023.
| | |
| --- | --- |
| Dates | 04 March to 26 March 2023 |
| Administrator(s) | Board of Control for Cricket in India (BCCI) |
| Cricket format | Twenty20 |
| Tournament format | Round robin and playoffs |
| Host | India |
| Participants | 5 |
| Matches | 23 T20s |
| Website | WPLT20.com |
Women's Premier League Venue
All the matches of WPL 2023 tournament will be played at Brabourne Stadium in Mumbai and at DY Patil Stadium in Navi Mumbai.
Brabourne Stadium, Mumbai, (Capacity: 20,000)
DY Patil Stadium, Navi Mumbai, (Capacity: 60,000)
Women's Premier League Teams
Gujarat Giants
Royal Challengers Bangalore Woman
Delhi Capital Woman
Mumbai Indians Woman
UP Warriorz
Women's Premier League Broadcasting
Sports18- TV
JioCinema app- Digital
Women's Premier League: Auction Highlights
Smriti Mandhana, the opening player for India, broke bank early as the Royal Challengers Bangalore paid 3.40 Cr to acquire her, making her the first pick in the history of the Women's Premier League auction. The five franchises spent a combined total of Rs. 59.50 Cr. on 87 players. The all-around player Deepti Sharma, who was acquired by UP Warriorz for Rs 2.6 crore, is the second most expensive Indian player thus far.
Indian skipper Harmanpreet Kaur, who cost almost half as much as Mandhana at Rs. 1.80 crore, was acquired by Mumbai Indiansl. Delhi Capitals successfully bid Rs 2.2 crore for Jemimah Rodrigues, securing their first player of the auction. Shafali Verma, the captain of the Indian team that won the U-19 T20 World Cup, receives a successful proposal of Rs 2 crore from Delhi Capitals.
Ashleigh Gardner, an off-spin all-rounder from Australia, was selected in the first round for Rs 3.20 Cr by the Gujarat Giants, owned by Gautam Adani. Star Australian all-rounder Ellyse Perry was purchased by RCB for a cool Rs 1.70 crore, and Sophie Devine, the captain of New Zealand, was acquired for a pittance at a base price of Rs 50 lakh.
This is how the teams look like:
Royal Challengers Bangalore:
| | | |
| --- | --- | --- |
| Name | Country | Auction Value |
| Smriti Mandhana | India | 3.4 crore |
| Sophie Devine | New Zealand | 50 lakh |
| Ellyse Perry | Australia | 1.7 crore |
| Renuka Singh Thakur | India | 1.5 crore |
| Richa Ghosh | India | 1.9 crore |
| Erin Burns | Australia | 30 lakh |
| Disha Kasat | India | 10 lakh |
| Indrani Roy | India | 10 lakh |
| Shreyanka Patil | India | 10 lakh |
| Kanika | India | 35 lakh |
| Asha Shobana | India | 10 lakh |
| Heather Knight | England | 40 lakh |
| Dane van Niekerk | South Africa | 30 lakh |
| Preeti Bose | India | 30 lakh |
| Poonam Khemnar | India | 10 lakh |
| Komal Zanzad | India | 25 lakh |
| Meghan Schutt | Australia | 40 lakh |
| Sahana Pawar | India | 10 lakh |
Mumbai Indians:
| | | |
| --- | --- | --- |
| Name | Country | Auction Value |
| Harmanpreet Kaur | India | 1.8 Cr |
| Nat Sciver | England | 3.2 Cr |
| Amelia Kerr | New Zealand | 1 Cr |
| Pooja Vastrakar | India | 1.9 Cr |
| Yastika Bhatia | India | 1.5 crore |
| Heather Graham | Australia | 30 lakh |
| Isabelle Wong | England | 30 lakh |
| Amanjot Kaur | India | 50 lakh |
| Dhara Gujjar | India | 10 lakh |
| Saika Ishaque | India | 10 lakh |
| Hayley Mathews | West Indies | 40 lakh |
| Chloe Tryon | South Africa | 30 lakh |
| Humairaa Kaazi | India | 10 lakh |
| Priyanka Bala | India | 20 lakh |
| Sonam Yadav | India | 10 lakh |
| Jintimani Kalita | India | 10 lakh |
| Neelam Bisht | India | 10 lakh |
Gujarat Giants:
| | | |
| --- | --- | --- |
| Name | Country | Auction Value |
| Ashleigh Gardner | Australia | 3.2 crore |
| Beth Mooney | Australia | 2 crore |
| Sophie Dunkley | England | 60 lakh |
| Anna Sutherland | Australia | 70 lakh |
| Harleen Deol | India | 40 lakh |
| Deandra Dottin | West Indies | 60 lakh |
| Sneh Rana | India | 75 lakh |
| S Meghana | India | 30 lakh |
| Georgia Wareham | Australia | 75 lakh |
| Mansi Joshi | India | 30 lakh |
| D Hemalatha | India | 30 lakh |
| Monica Patel | India | 30 lakh |
| Tanuja Kanwer | India | 50 lakh |
| Sushma Verma | India | 60 lakh |
| Hurley Gala | India | 10 lakh |
| Ashwani Kumari | India | 35 lakh |
| Parunika Sisodia | India | 10 lakh |
| Shabnam Shakil | India | 10 lakh |
UP Warriorz:
| | | |
| --- | --- | --- |
| Name | Country | Auction Value |
| Sophie Ecclestone | English | 1.8 crore |
| Deepti Sharma | India | 2.6 crore |
| Tahlia McGrath | Australia | 1.4 crore |
| Shabnim Ismail | South Africa | 1 crore |
| Alyssa Healy | Australia | 70 lakh |
| Anjali Sarvani | India | 55 lakh |
| Rajeshwari Gayakwad | India | 40 lakh |
| Parshavi Chopra | India | 10 lakh |
| Shweta Sehrawat | India | 40 lakh |
| S Yashasri | India | 10 lakh |
| Kiran Navgire | India | 30 lakh |
| Grace Harris | Australia | 75 lakh |
| Devika Vaidya | India | 1.4 crore |
| Lauren Bell | England | 30 lakh |
| Laxmi Yadav | India | 10 lakh |
| Simran Shaikh | India | 10 lakh |
Delhi Capitals:
| | | |
| --- | --- | --- |
| Name | Country | Auction Value |
| Jemimah Rodrigues | India | 2.2 Cr |
| Meg Lanning | Australia | 1.1 Cr |
| Shafali Verma | India | 2 Cr |
| Radha Yadav | India | 40 lakh |
| Shikha Pandey | India | 60 lakh |
| Marizanne Kapp | South Africa | 1.5 crore |
| Titas Sadhu | India | 25 lakh |
| Alice Capsey | England | 75 lakh |
| Tara Norris | England | 10 lakh |
| Laura Harris | Australia | 45 lakh |
| Jasia Akhter | India | 20 lakh |
| Minnu Mani | India | 30 lakh |
| Poonam Yadav, | India | 30 lakh |
| Jess Jonassen | Australia | 50 lakh |
| Sneha Deepthi | India | 30 lakh |
| Arundhati Reddy | India | 30 lakh |
| Aparnal Mandal | India | 10 lakh |
Women's Premier League: Media Rights
JioCinema: Online Streaming Platform
With IPL as a league, marketers have a good amount of options to capitalise on. Another fascinating statistic is that, when broadcast and on-demand viewing were combined, more than 190 million women in the nation watched the most recent edition of the men's IPL. Last but not least, as sporting events are gender agnostic, broadcasters will exert all of their influence to publicise the match and increase WPL viewership.
Media Options for Women's Premier League on JioCinema:
Pre-Roll Video Ads
Pre-roll video ads are 5-10 sec long non-skippable ads that are played before the live streaming of a game starts. Since these are played before the live streaming of matches, they are not as high impact as mid-roll ads but experience a higher CTR. Two levels of targeting are possible in the case of pre-roll video ads.
Featured Cards
Featured Cards are simple banners that carry the brand logo and message.
Featured card options:
Super 4's
Fall of Wickets
Super Saves
Player Specific Moments
DRS
Milestones

VOD (Video-on-Demand)
Video on Demand is referred to as VOD. VOD for IPL are quite popular amongst viewers and cricket enthusiasts, as they show the highlights of the matches. Audiences can catch glimpses of the 'wow' moments of the match after or during the match.
Masthead
A banner ad, often known as a web banner, is an advertisement that appears on a website or mobile application. The ad comprises images rather than text; it could even be a multimedia object in .png, .jpg, or.gif format. For 24 hours, masthead banners are shown at the top of the platform's homepage. Masthead banners can be displayed on the platform's app and website.

Sports 18- Official TV Broadcaster
Viacom18 won the rights, which include global television as well as digital rights, which were acquired for INR9.51 billion ($116.4 million) with each match valued at $868,000. The advertising options available for advertisers are:
1. Studio Title Sponsorship
2. Sponsored Segments
3. In Show Product Integration
How to use the IPL audience targeting options to maximum effect: Some Examples
1. Targeting Southern States: Pothys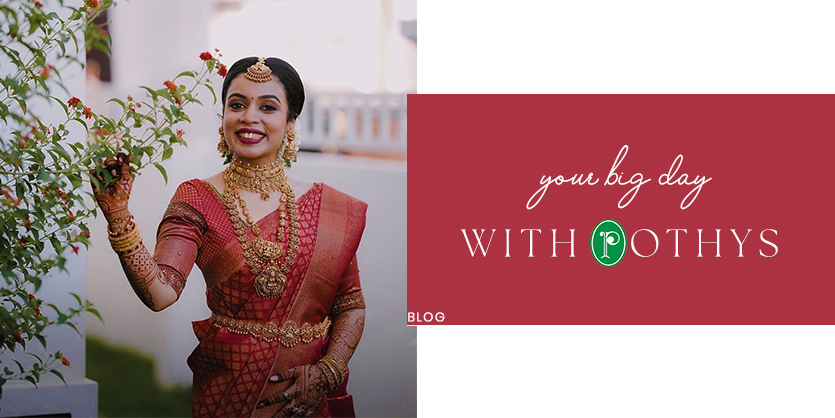 About the brand: Pothys is a chain of textile showrooms in South India. Originally they exclusively sold silk sarees, but today they have expanded their brands to all types of garments.
Reason to select the targeting option: Pothys specialises in silk sarees which is particularly very popular in the Southern part of India. Women in southern states prefer silk sarees for festive, or special occasions. Considering WPL will attract significant female viewership, targeting the Southern States region like Tamil Nadu, Kerala, Andhra Pradesh/Telangana, and Karnataka can help the brand to reach out to the audience in target geographies only.
2. Targeting Metro Cities: Giva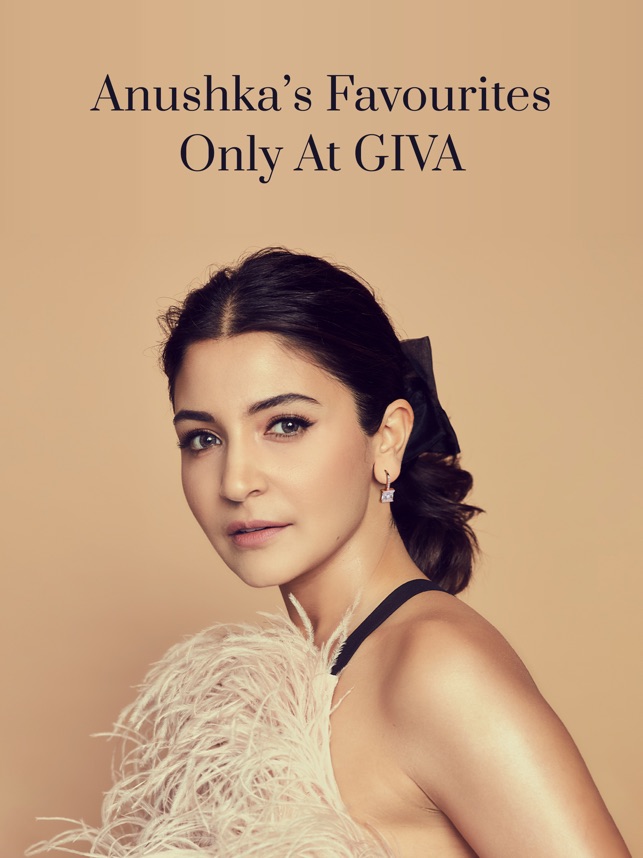 About the brand: GIVA Jewellery is an online luxury goods and jewellery platform for affordable silver jewellery and accessories.
Reason to select the targeting option: GIVA Jewellery's target market is urban working women since it's an online luxury brand. In fact the message and narrative chosen by the brand is aimed at women belonging to the urban metro cities aka premium audience. Women's Premier League is expected to attract a lot of women belonging to metro cities who may or may not be cricket enthusiasts but would watch it for the 'women in blue'. Targeting metro cities for GIVA can help it to reach out to audiences based in metro cities.
Advertise in Women's Premier League with The Media Ant
The Media Ant is a leading advertising agency with a proven track record of delivering effective and impactful campaigns for clients across various industries. With their deep understanding of the sports industry, they are perfectly positioned to help brands maximize their reach and impact during the Women's Premier League 2023.
With their expertise in sports advertising, proven results, creative solutions, strategic planning, and data-driven approach, brands can be confident that they are in good hands with this agency. Whether you are looking to reach a large and diverse audience or connect with fans in a memorable way, The Media Ant has the expertise and experience to help you achieve your goals.
| | |
| --- | --- |
| Was this article helpful? | |