Get ready for constant action, drama, and excitement as the Indian Premier League (IPL) approaches! The IPL is not just a cricket competition; it's a celebration of the sport, with the biggest names in the game vying for glory and the audience's clamor filling the stadiums.
The Indian Premier League 2023's digital broadcasting rights were acquired by Viacom18 this season. This indicates that JioCinema and Star India channels hold the official rights to broadcast and stream live IPL matches on TV and digitally, respectively.
In the media rights auction held on June 12 and 13, Viacom18 won the digital rights for the Indian Premier League (IPL) for the 2023–27 cycle. As a result, Jio Cinema will broadcast the TATA IPL 2023 online.
Jio Cinema offers high-definition streaming and a seamless user experience. As an advertiser, you'll have access to a highly engaged audience passionate about IPL. By advertising with Jio Cinema, you'll have the opportunity to reach a broad and diverse audience and connect with them in a meaningful way. So why wait? You may find out everything you need about Jio Cinema advertising prices, targeting choices, and expenses in this article.

What is IPL Advertising?
IPL stands for Indian Premier League, which is a professional Twenty20 cricket league in India. IPL advertising refers to promoting and marketing products or services during the live broadcast of IPL matches. This can include commercial breaks, sponsored segments, and brand integrations within the broadcast. IPL advertising is considered a highly valuable form of advertising due to the large and engaged audience the league attracts.
Best IPL 2023 Advertising Options on Jio Cinema
During the Indian Premier League (IPL), Jio Cinema offers several advertising options for businesses to reach their target audience. These include:
Banner Ads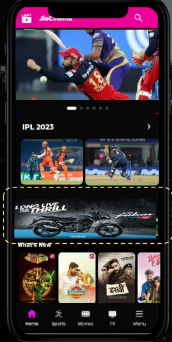 These are graphical ads that are placed within the app, typically at the top or bottom of the screen. They can be static or animated and can be used to promote a brand, product, or service.
Video Ads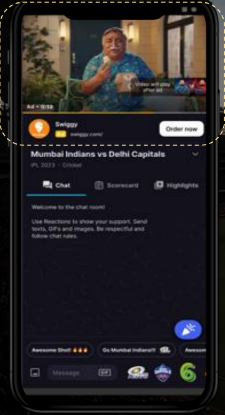 These are short video advertisements that play within the app, usually before, during, or after an IPL streaming. They can be skippable or non-skippable and can be used to showcase a product or service in more detail.
On the app and website, video adverts can be shown as pre-roll or mid-roll advertisements.

Pre-roll: Pre roll video advertisements are commercials that play before a live game.
Mid-roll: Mid roll advertisements are commercials that play while a live game is being played in between. The length of each video ad will be between 10 and 30 seconds. Brands have the option of running their video advertisements as highlights, mid-roll, or pre-roll. Brands have the option of choosing which highlights will show their video on demand.
Connected TV(CTV)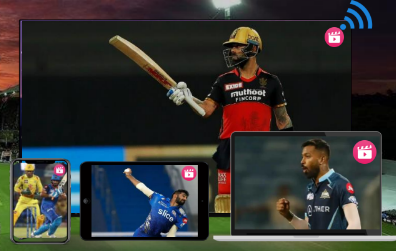 Advertising on different Smart TVs and TVs linked to other OTT devices, such as the Amazon Fire TV Stick, Chromecast with Google TV, Apple TV, and more, is known as CTV or connected TV advertising, enabling businesses to target the correct audience. On a spot-by-spot basis, CTV Advertising will be shown on a full screen, with each commercial lasting at least 10 seconds. A minimum of 16 ad slots will be available to brands on the site.
Effective Jiocinema IPL Ads Targeting Options
Jio Cinema offers several targeting options for businesses advertising during the Indian Premier League (IPL) on its platform. These options allow businesses to reach specific audiences based on their demographics, interests, and viewing history:
Demographics
Businesses can target their ads to specific age groups, genders, and geographic locations. This allows them to reach their desired audience more effectively.
Interests
Jio Cinema allows businesses to target their ads based on their audience's viewing habits and interests. For example, a company selling cricket merchandise can target their ads to users with a history of watching cricket matches on the platform.
Past Viewership
Jio Cinema's platform allows businesses to target their ads to users based on their past viewing history. This will enable companies to reach an audience more likely to be interested in their product or service.
Retargeting
Retargeting is an option that allows businesses to show ads to users who have previously engaged with their brand, website or app.

How much are IPL Advertising Rates on Jiocinema?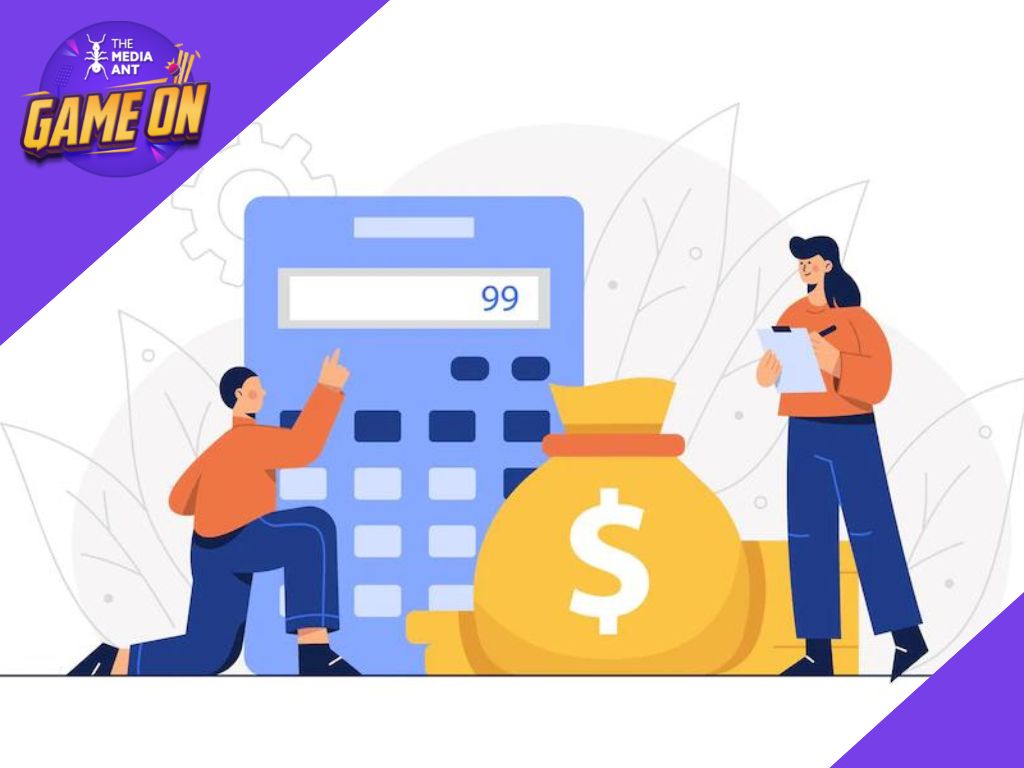 The IPL advertising rates on Jio Cinema will vary depending on several factors, such as the advertising format, ad placement, ad duration, target audience, and the overall demand for advertising during the IPL.
The rates of IPL advertising on Jio Cinema can be expected to be higher than those on other platforms or during non-peak times due to the high viewership and engagement that the IPL generates. Businesses can also expect to pay more for premium ad placements and longer ad durations.
Video Ad Rates
For Pre-roll ad video: INR 225 for a 10-sec video for 1000 ad impressions
For Mid-roll ad video:

Live (10-sec): INR 200
Highlights (10-sec): INR 150
Banner Ad Rates
Banner ad rates vary depending on various factors, including the target market, location, duration, and advertising type.
Connected TV Ad Rates
Connected TV ad rates depend on the brands' media options. It can also vary depending on the duration of ads and can also vary depending on various factors, including the duration, and advertising type.
The targeting settings and ad duration make it challenging to understand IPL advertising pricing.

How much does an IPL Advertisement Cost?
The cost of an advertisement during the Indian Premier League (IPL) can vary depending on several factors, such as the length of the ad, the time slot it is aired, and the target audience. In general, the cost of a 30-second ad during prime time can be high. The prices fluctuate every year. The most expensive ad spots are during the final matches, and the prices are very high.
Would you like to receive an estimate of your IPL 2023 budget?
FAQs Related to IPL Advertising on JioCinema
Is JioCinema only for Jio users?
JioCinema is primarily intended for Jio customers, who can enjoy premium material for free. Non-Jio users, on the other hand, may utilize all functions throughout the trial time simply logging in. They may need to subscribe after the trial time to continue using the platform.
What is the difference between Jio TV and JioCinema?
Reliance Jio provides two distinct services: JioCinema and JioTV. JioCinema is an on-demand video streaming service, whilst JioTV provides live streaming of TV networks. JioCinema has a large selection of movies, TV shows, web series, music videos, documentaries, and sports, whilst JioTV lets customers view live TV stations. It should be noted that JioCinema is primarily intended for Jio customers, however non-Jio users can enjoy all features during the trial time by logging in.
What is the viewership of JioCinema?
IPL viewership increased to 421 million in 2021, up from 375 million and 325 million in 2020 and 2019, respectively. This year, digital viewership on Jio Cinema is estimated to reach 523 million. 
According to Jio Cinema, time spent per viewer each match climbed by more than 60% compared to last season's opening weekend. 
According to industry estimates, the average time spent per viewer each match was 57 minutes during the first weekend, which is 60% more than the average viewer per match during the opening weekend of the previous season on Disney+Hotstar. Jio Cinema recorded 147 crore views on IPL 2023's opening weekend, which was more than the whole Season of TATA IPL on Disney+ Hotstar last year.
| | |
| --- | --- |
| Was this article helpful? | |