Bangalore is a great area to find a professional advertising firm since it is home to some of the country's greatest advertising companies. These firms are noted for their originality, innovation, and ability to generate results that surpass clients' expectations. Advertising agencies in Bangalore provide a wide range of services, including media planning and purchasing, creative services, strategy and research, and brand positioning and promotion. They also provide digital marketing services such as SEO, PPC, SEM, web design and development, and social media marketing.
In addition to the general presentation, they assist in the development of distinctive campaigns that catch the attention of the general customer mentality. In this article, we will be talking about some of the major advertising agencies situated in Bangalore that can provide viable options for your advertising needs.
Top Advertising Agencies in Bangalore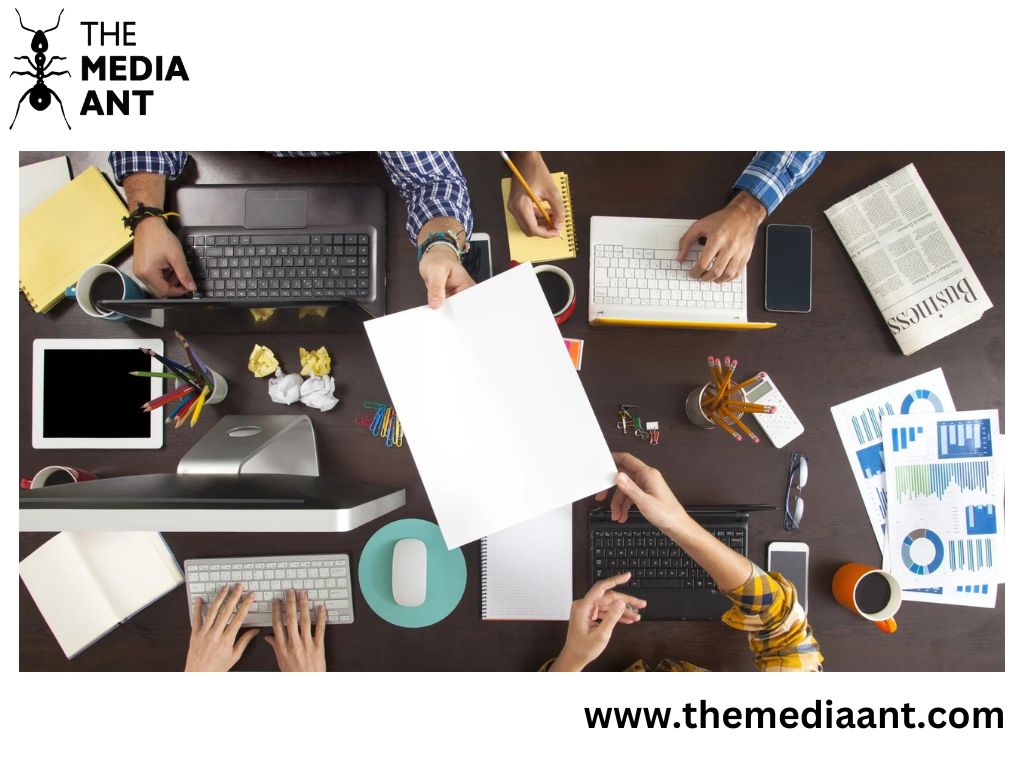 The Media Ant
The Media Ant has been in the ad-buying business for a decade now. In these 10 years, they have advertised on a vast array of platforms, like print, digital, TV, radio, magazine, cinema, and outdoor, etc. The Media Ant specializes in helping companies and brands create content, cultivate conversations, and build relationships with their customers. They use the latest technology and tools to analyze data and identify opportunities for optimization, giving the clients the best chance of success.
The Media Ant also has a good network of publishers, advertisers, and media sources, which allows businesses to reach a large audience. Furthermore, the firm has an experienced team of specialists that can give customized solutions to each business's demands.
Sparkles Network
Sparkles Network was founded in 2008 in Bangalore and is recognized for Comprehensive Advertising Solutions, Events, and Marketing Activities. Their goal is to become an "Unrivaled Agency" by implementing Innovative Ideas, flexible service that meet the demands of the customers, implying a single point of contact and for all of their needs.
Mo An Advertising Services
Mo An Advertising Services, which was established in 2010, is a newspaper advertising firm that offers clients newspaper advertising solutions. Mo An Advertising Services is considered one of the top ad agencies in Bangalore. They provide efficiently targeted ads to both large and small businesses. Mo An Advertising Services may help brands develop and execute their newspaper advertising campaigns effectively.
Mango Advertising & Events Services
Mango Advertising & Events Services, established in 2018, is an outdoor advertising business that offers outdoor advertising solutions to customers. Mango Advertising & Events Services is one of the best advertising agencies in Bangalore, providing efficiently targeted commercials to both large and small businesses.
They provide low-cost outdoor advertising options with a more focused reach. Being one of India's leading outdoor advertising firms, its main focus is on delivering media alternatives such as Shelters for buses, roads, medians, Pole, Hoardings Metro Pillar, etc.
Spectrum Media Network
Spectrum Media Network, which was created in 2004, is a television advertising firm that offers television advertising solutions. They are the leading TV advertising firms in Bangalore that provide efficiently tailored adverts to businesses. Spectrum Media Network, as a TV advertising agency, can assist you with advertising in the major media alternatives such as video advertisements, Scrolling Ads, Logo Sponsor Labels, etc.
Mind Blue LLP
Mind Blue LLP, established in 2013, is a digital marketing agency that works towards providing digital advertising solutions to potential clients. Mind Blue LLP can help you with popular options such as video content, event curation, artist management, production, and more.
Mplan Media
Mplan Media, formed in 2014, is a cinema advertising firm that offers theater advertising solutions. Mplan Media plans and executes theater advertising campaigns all over India. They can assist you with advertising on slides and Off-Screen ad choices such as brand activation, Standee Placement, and so on. Companies and businesses searching for theatre advertising may engage Mplan Media to promote in India's most prominent theatre chains.
List of Services Offered By Advertising Agencies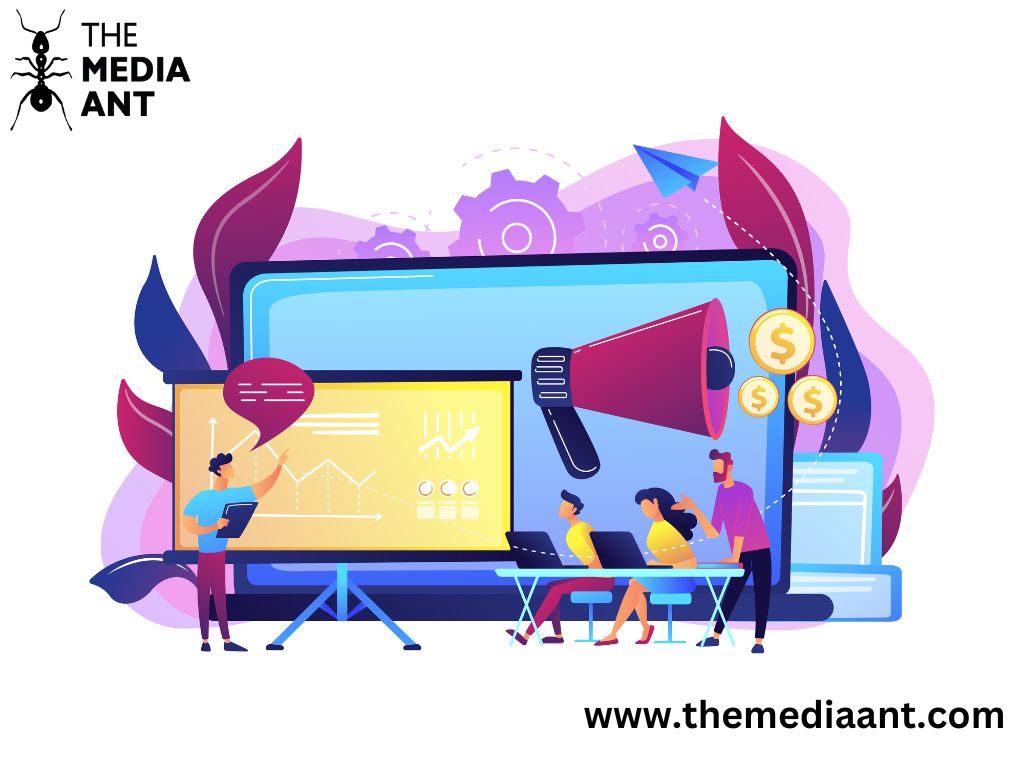 Advertising firms provide a variety of services to assist businesses in reaching their target customers.
Creative services: During this stage, the agency will choose the best creatives for the project. They will create the strategy, message, and images for the campaign. The agency may develop print, television, radio, or internet advertisements, as well as scripts, images, and any other campaign aspects.
Brand strategy and positioning: The agency will conduct research to determine how the target audience views the brand and then build a strategy to enhance customer perceptions. This might involve improving the customer experience, developing a distinct brand appearance and feel, and developing a brand story that connects with the target demographic.
Campaign management: Advertising firms are in charge of overseeing the entire campaign from start to end. This involves making certain that the campaign is carried out as planned, working with other suppliers, and optimizing the campaign for optimal success.
Campaign measurement and optimization: Assessing campaign performance is critical for enhancing performance. The agency will assess the campaign's success to determine what worked and what may be improved. Insights about ROI, reach, engagement or other performance indicators might be included.
New company development: Advertising firms may also help with new business growth. This involves looking for new prospects, forming alliances, and assisting clients in entering new markets.
These are just a few of the services provided by advertising companies. Depending on the size and skills of the firm, extra services such as public relations, event planning, website design, and social media marketing may be available. You can design a great campaign that is both efficient and effective if you work with the proper firm.
Best Advertising Agencies in Bangalore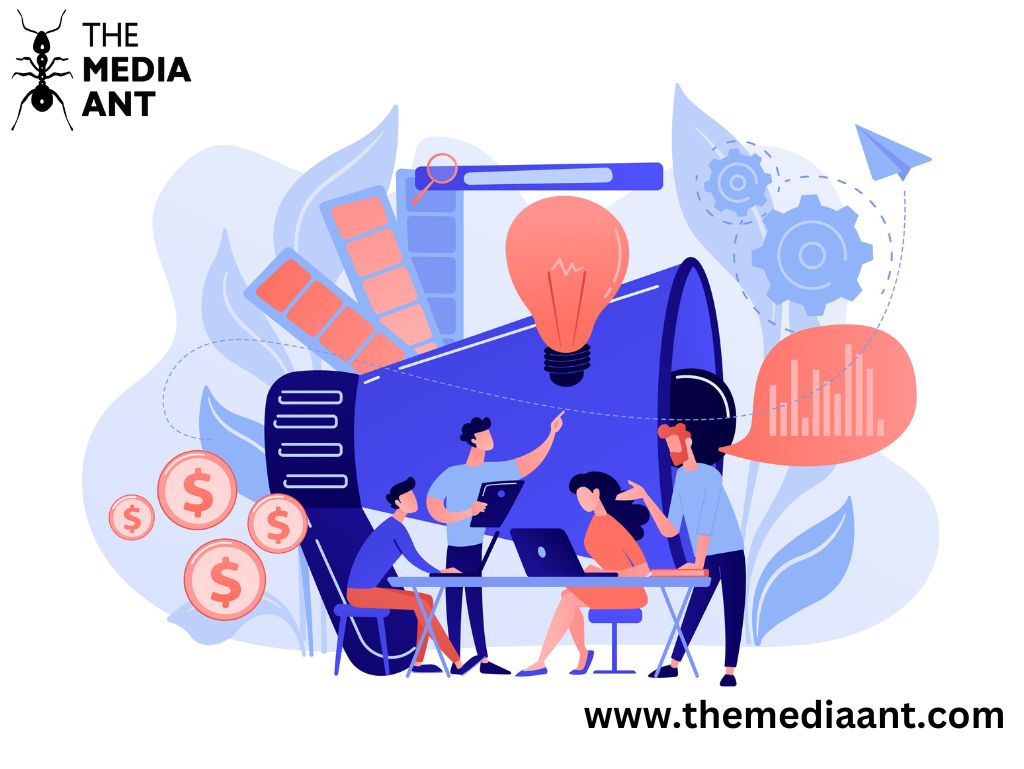 The Media Ant is one of the best advertising firms since it offers a wide range of services to help businesses reach their target demographic. There is strategic planning, creative solutions, and media planning offered. In addition, The Media Ant has a broad network of publishers, advertisers, and media sources, allowing businesses to reach a big audience.
Additionally, the company has an experienced staff of professionals that can provide tailored solutions to each business's needs.
Get ideal Advertisement deals for your company, call us and we'll guide you!
FAQs Related to Advertising Agencies
What is an advertising agency?
An advertising agency is a business that creates and executes advertising campaigns for customers. They often offer concept and strategy creation, media planning and procurement, creative development, and campaign analysis. Advertising agencies are an important aspect of the marketing process for businesses that want to reach a large audience.
What is the difference between an advertising agency & marketing agency?
An advertising firm creates materials to spread the word about a product or service, such as television and radio commercials, magazine and newspaper advertisements, and direct mail pieces. A marketing agency, on the other hand, provides the whole plan for brand growth and consumer engagement. This involves designing an effective brand identity and marketing campaigns, as well as generating the content, identifying target customers, and employing marketing platforms.
What is a typical ad agency fee?
The average advertising agency charge varies substantially based on the services provided and the complexity of the project. In general, fees vary from 10-20% of the entire advertising budget to 15-30% of all linked media expenditures.
Which company is best for advertising?
The Media Ant is one of the best advertising firms since it offers a wide range of services.
| | |
| --- | --- |
| Was this article helpful? | |