Social media apps are now ingrained in our muscle memory. Social media serves as a forum for people to obtain information and express their opinions because everyone in India has the right to freedom of speech and expression under the Indian Constitution.
Social media penetration in India has reached upto 467 Mn as per EY-FICCI report 2022. As of 2021, smartphone users in the country reached 503 Mn and 601 million people in India are now using the mobile internet. (Source: EY-FICCI report 2021)
The growth of social media in India has also opened several doors for our brands and advertisers and they have been quick enough to tap into the market.
With the emergence of various social media trends like, Metaverse, and Influencer marketing the ad world is becoming more diverse and widespread
However, the innumerable social media apps can get you pretty overwhelmed, but worry not because we are here with our listicle.
Here's the best apps to advertise in social media 2023 (the list is based on the traffic the apps got on The Media Ant website).
Instagram
Instagram is a photo and video sharing social media platform that was recently acquired by Facebook. Although the vast majority of users use it for social purposes, it is also very popular as an advertising platform.
Source: Backlinko
Advertisers can use the app to connect with influencers ,celebrities, brands, and thought leaders to drive brand awareness, build and track customer engagement, and boost sales.
Instagram is the most popular social media app when it comes to influencer marketing with almost 67% of brands using it (Source: Shopify).
As per Statista, the influencer marketing industry in India is worth 9 Bn and is estimated to grow to 22 Bn by 2025.
Users in App (Gender-wise)
Users in App (Age-Wise)
| | |
| --- | --- |
| 18-24 | 30% |
| 25-34 | 42% |
| 35-44 | 15% |
| 44-54 | 6% |
| 55-64 | 4% |
| 65+ | 3% |
MX Taka Tak
MX Taka Tak, a short video platform by Mohalla Tech Private LTD in India, aims to provide a variety of videos and offers an amazing user experience to the creators.
The most famous short video platform in India gained its popularity after the ban of Tik Tok which instantly fueled the growth of the app.
As per Similarweb, the monthly active users in MX Taka Tak is nearly 13.12 Mn, the ban of Chinese short video apps leveraged the advertising revenue of MX Taka Tak and other Indian apps increasing its ad revenue by three times in just six months.
Contrary to popular assumption, most of the users in the video creating platform are male, hence brands which are looking to target male audience can also go for advertising in MX Taka Tak.
Users in App (Gender-Wise)
Users in App (Age-Wise)
| | |
| --- | --- |
| 18-24 | 27% |
| 25-34 | 56% |
| 35-44 | 10% |
| 45-44 | 6% |
| 55+ | 1% |
Language-wise Distribution
ShareChat
ShareChat is an Indian social media and networking platform created by Mohalla Tech Pvt Ltd in Bangalore. ShareChat is in many ways a mirror of India's heart, with its feeds teeming with local language and dialect text, photographs, and video. Additionally, its algorithms enable users to connect through private chats by locating those who share their interests.
According to Similerweb, the average monthly users of ShareChat are approx. 54.5 Million and the average time spent is 6 minutes. (As of June 2022 report)
Users in App in India (Gender-wise)
Users in App (Age-Wise)
| | |
| --- | --- |
| 18-24 | 48% |
| 25-34 | 23% |
| 35-44 | 24% |
| 44+ | 5% |
Key Markets (Geo)
| | |
| --- | --- |
| Metro Cities | 12.5% |
| Non-Metro cities | 87.5% |
Moj
Moj is an Indian short video sharing social media platform that supports over fifteen languages and is quite popular among Indian youth. Most of the videos on the platform are related to dancing, singing, comedy, and acting and hardly any of them are more than thirty seconds long.
One can also find a lot of ''Do it yourself'', interesting hacks, health related, and educational videos on the platform.
As per the reports of Google Play Store, it has crossed a hundred million downloads and it has already got a 4.3 rating on the Google Play Store which makes it a great platform for advertisers.
Users in App in India (Gender-wise)
Key Markets (Geo)
| | |
| --- | --- |
| Tier 1 | 43% |
| Tier 2 | 36% |
| Tier 3-4 | 13% |
Top categories and apps used by Moj users:
Social – 17.2%
Tools — 16.6%
Communication — 13.1%
Games and action – 10.5%
Chingari
Chingari is a smartphone app for sharing videos. Users can add visual effects, lip-sync, dance, or voice over movie scenes and comedic speech in these films. Short videos can be created by users and shared with millions of people on Chingari by being uploaded to the site.
The application was able to compete in a market dominated by worldwide rivals like TikTok, Snapchat, Facebook, and Instagram thanks to its well-liked built-in filters. As of June 2022, the monthly active users on the app was 2.79 Mn and the average time spent was approx 3 minutes.
Users in App in India (Gender-wise)
Users in App (Age-Wise)
| | |
| --- | --- |
| 18-24 | 19% |
| 25-34 | 43% |
| 35-44 | 25% |
| 44+ | 11% |
Josh
Josh is a made in India short video app with almost all the features of Instagram and TikTok and many more. It provides a lot of exciting features and options to edit and shoot videos and photos and is emerging as the most prominent app in the market vacuum left by the ban of TikTok in India.
Many celebrities have joined the app content creators, boosting its popularity among the youth even more. Josh app already has more than 3 million downloads on Google Playstore and is a great pick for advertisers looking to target young audiences.
Users in App in India (Gender-wise)
Snapchat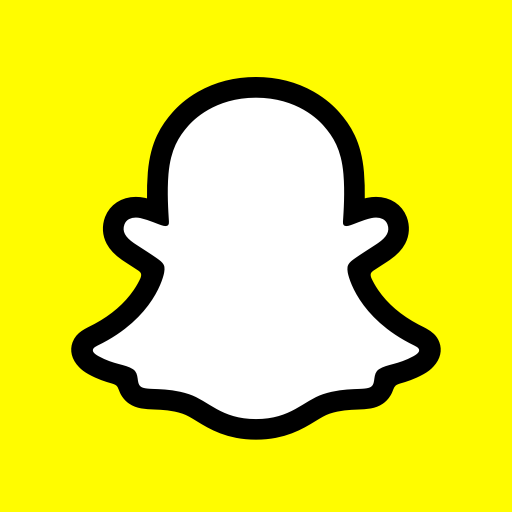 Snapchat is an image and video messaging app where messages are usually only available for a short time before they become inaccessible to their recipients. Frequent content updates on the portal keeps user engagement high and attracts a high-quality audience with good engagement and repeat visits.
For advertisers looking to reach out digitally, Snapchat is a great option. As of April 2022, India had the biggest snap chat user base in the world with 144.35 million active users (statista).
Users in App in India (Gender-wise)
Users in App (Age-wise)
Twitter
Twitter is a service that allows friends, family, and coworkers to communicate and stay in touch by sending brief, frequent messages to one another. Tweets are posted by users and can include text, images, videos, and links. These tweets are sent to your followers, placed on your profile, and searchable on Twitter.
As per Similarweb, the monthly users of Twitter in India is 27.62 million and the average time spent on the app is 3 minutes. The monthly average downloads for the app is approx 4.7 million.
Users in App in India (Gender-wise)
Users in App (Age-wise)
YouTube
Currently, YouTube has 2 billion global users. It has more than 2 Billion monthly active users, these also include more than 30 Million paid subscribers including YouTube premium and music services. (Source- Backlinko.com) India has the most YouTube users, with 225 Million users.
The number of YouTube users in India is estimated to reach almost 833.03 Million by 2025. (Source- www.statista.com) Globally, 81% of total active Youtube users are between the age group of 18-35, with 53.9% male and 46.1% female users. (Source- blog.hootsuite.com)
Users in App in India (Gender-wise)
Users in App (Age-Wise)
| | |
| --- | --- |
| 18-24 | 30% |
| 25-34 | 25% |
| 35-44 | 17% |
| 45-54 | 13% |
Facebook

Facebook is one of the most popular social media platforms with over 2.9 Billion users around the world (Source: Backlinko). Despite the emergence of multiple new platforms, it still occupies a dominant position in the market, especially in the domain of advertising.
In India, Facebook has a monthly reach of approx 243.5 million (Source: Similarweb) and is available in various regional languages, making it one of the highest penetrated social media platforms in the country. Facebook offers a wide variety of advertising options like Banner Ads, Video Ads,Page Post Boost, Carousel Ads, Dynamic Product Ads, Facebook Lead Ads, Facebook Lead Ads, Canvas Ads.
Users in App in India (Gender-wise)
Users in App (Age-Wise)
| | |
| --- | --- |
| 18-24 | 30% |
| 25-34 | 40% |
| 35-44 | 15% |
| 45-54 | 7% |
How much does it cost to advertise on social media?
As part of the advertising sector, it is important to ensure that you are aware of the advertising costs and your social media advertising platform must provide the scalability, speed and infrastructure that you need for the customers for experiencing better advertising services.
The Media Ant has 10 years of experience in advertising in a vast array of platforms, like print, digital, TV, radio, magazine, cinema and outdoor.
We can help you in planning and execution of your ad campaigns in your preferred social media platform most importantly, we can provide you with the best rates and complete transparency regarding your social media advertising campaign.
We hope the list of best apps to advertise on social media will be useful to you and help you in decision making. In case of any queries you may Contact us or mail us at Help@TheMediaAnt.com.
| | |
| --- | --- |
| Was this article helpful? | |