SonyLIV is a streaming service owned by Culver Max Entertainment that was launched in India in 2013. It offers a range of content including films, television series, live sports matches and original programming from its local networks, as well as content licensed from third parties such as Lionsgate and ITV. In recent years, SonyLIV has expanded its role to include producing and distributing original films and television series, and has a variety of original programming available on its platform.
Sony LIV advertising is a good option for advertisers looking for mass audience targeting. With specialized algorithms, brand integration, psychographics, and more. Sony LIV Ads helps brands create targeted ads that will help with large-scale advertising campaigns. 
(Source: Wikipedia)
Top Facts About Sony Liv
The total number of visits to the Sony Liv website during the month of Aug- Sept 2022 was 61.1 million.
The audience segmentation for Sony Liv is 35.43% Female and 64.57% Male, with the largest age group being 18-24 years (42.86%), followed by 25-34 years (31.83%).
Sony Liv was able to reach # No. 2 in the Arts and Entertainment category even in the fiercely competitive Indian OTT market.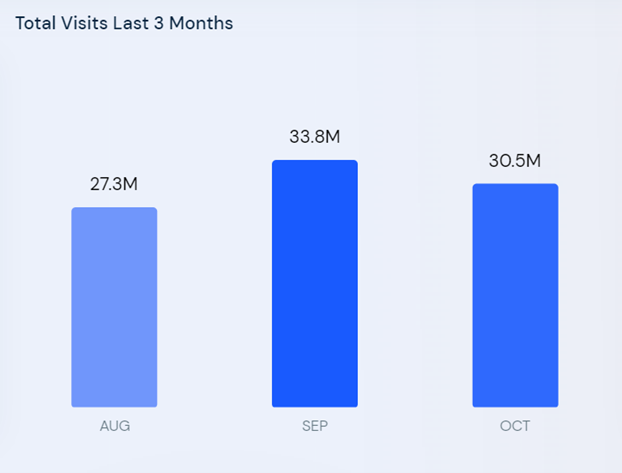 (Source: Similar Web)
Top Reasons to go for Sony Liv Advertising
Reach a larger audience:
More individuals are transitioning from conventional media to internet platforms to view shows, web series, and sports material. The number of watchers is increasing every day. Since 200 million people subscribe to Sony LIV, your advertisement will reach more people.
More high-grade ROI:
As the advertised commercials target a specific demographic, your advertising expenses seem to be managed well, increasing your advertisement's interest and making it more bankable.
High in demand:
As Sony Liv ranks as # NO. 2 in the Arts and Entertainment category even in the fiercely competitive Indian OTT market so putting your advertisement on Sony Liv would be a huge boost for your company to reach the existing audience across all age groups and languages.
Top Ad Options on Sony Liv

1. Video ads
There are three types of video ads made available by Sony Liv-
Pre-Roll video ads
Pre-roll video ads are 6-10 seconds long, and non-skippable ads are played before the video starts. These ads are ideal for teasers, promoting special offers, or launching a product. They can be used to target your customers based on demographics, location, interest, genre, or affluence.
Mid-Roll video ads
Mid-roll video ads are 10-100 second, non-skippable ads played during the video content. These ads are ideal for branding, sequential story-telling, or consideration and are generally accompanied by a CTA button. Advertisers can target customers based on demographics, location, interest, genre, or affluence.

2. Masthead Banner Ads
A banner ad, often known as a web banner, is an advertisement that appears on a website or mobile application. The ad is primarily made up of images rather than text; it could even be a multimedia object in.png ,.jpg, or.gif format. For 24 hours, masthead banners are shown at the top of the platform's homepage. Masthead Banners can be displayed on the platform's app and website.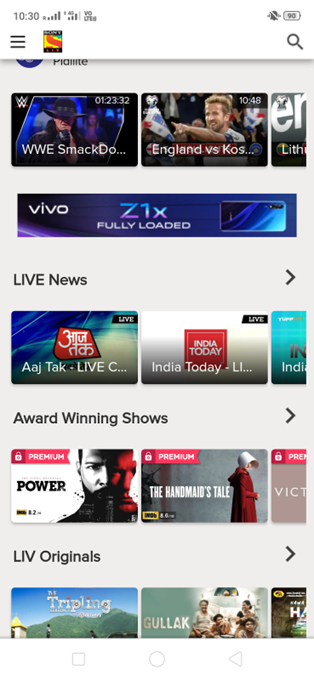 3. Banner Ads
Frames Ads, Stubs Ads, and In-stream Ads are just a few placement options for banner ads, which are shown as rectangular picture advertisements. Frames Ads, displayed on the homepage, feature brand creativity, a brand logo, the company's name, the current campaign's title, a headline, and a call to action button that directs users to a landing page.
Stubs Ads have a brand logo, brand name, campaign title, headline, and a call to action button that directs viewers to a landing page. They are presented as text-based banner ads below the platform's video content. In-Stream Ads will be delivered as a static picture ad, a text banner, and a call to action button that will take viewers to the brand landing page for a minimum of 6 seconds and a maximum of 10 seconds over the course of the movie.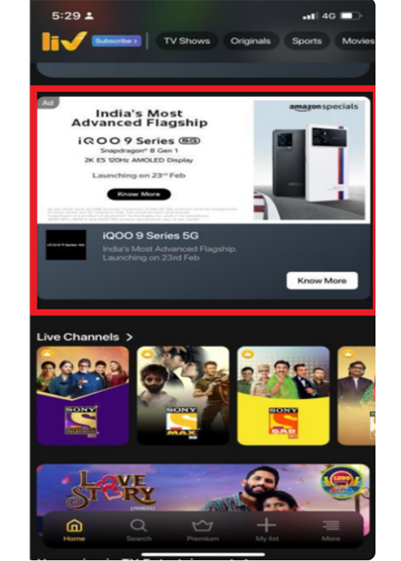 Top Targeting Options on Sony Liv
Gender & Age Targeting: The audience can be targeted based on gender and age group.
Location/Geo-Targeting: Geography targeting until the city level is possible on the Sony Liv advertising platform.
Interest-Based Targeting: Sony Liv's audience can be segregated based on interest and affinity like parents, online shoppers, auto enthusiasts, travel and fashion enthusiasts, mobile banking users, etc.
Income Group Targeting: The audience can be segregated into low, middle, and high-income brackets.
Program Genre Targeting: The audience can be targeted based on the content genre and language.
Device/Telecom Provider Targeting: The operating system and telecom service providers can also be used as targeting filters.
Top Shows– Segment your audiences according to the top shows available on the platform
Language– Be closer to your audience by delivering your brand message in their preferred language.
Top 3 Brands Categories that Should Advertise on Sony Liv
Automobiles
BFSI
Fashion & Lifestyle
Top 3 Cities that Prefer Sony Liv Advertising
Mumbai
Delhi NCR
Bangalore
Average CTR for Sony Liv Advertising
0.2-0.3%
Why opt for a media agency for Sony LIV advertising?
Media agencies like The Media Ant are a one-stop destination for all your advertising requirements.
Wide range of advertising options on a single platform: From traditional advertising options like newspaper advertising to highly targeted in-app advertising, themediaant.com has 2 lakh+ media options to compare and select from.
Best advertising rates: Years of association with media owners and high volumes of transaction enables The Media Ant to negotiate the best advertising rates for the clients.
Support throughout the campaign execution: Apart from buying ad spaces, The Media Ant also helps in planning the entire campaign and carrying out the execution on the ground, and sharing proof of execution and post-campaign evaluation report.
| | |
| --- | --- |
| Was this article helpful? | |