When it comes to magazine advertising, the first thought you might get is of expensive magazines and the large, glossy ads of big brands displayed nicely on smooth pages. You might also think that magazine advertising is not for brands that are regional or small scale or with a constricted budget.
This is where you are wrong. Gone are the days when placing an ad on a magazine was a practice associated with high value brands that had enough money to spare on advertising.
Magazine advertising nowadays is much more affordable and can get you a high ROI whether you are a big brand or a SME.
The next time you open a magazine, you can see your brand's ad on one of those pages. Want to know how? Read this article for more information on how to advertise in a magazine and for inspiration and motivation for your subsequent magazine ad.
What is a Magazine Advertisement?
A magazine advertisement for a product, service, or brand is any published text or image that appears in a magazine with the intention of promoting it to the magazine's readers. The goal of magazine advertisements is to attract the target audience's attention and convince them to do a specific action, like purchasing the product or visiting a website.
There are many different types and sizes of magazine ads, such as full-page magazine ads,, half-page ads, quarter-page ads, full-page ads, etc. The advertiser's marketing objectives and budget generally determines the size of the advertisement.
A magazine advertorial is just another name for a magazine advertisement. This type of ad has a detailed, informative tone and a call to action at the end. This kind of advertisement is intended to appear more like a journalistic material than an actual advertisement. Businesses frequently use advertisements like these to promote new goods or services or position themselves as experts in their field.
Several magazines, from specialized periodicals to general interest magazines, contain magazine adverts- ads for apparel, cosmetics, automobiles, technology, and other things are a few examples of magazine advertisements. Magazine adverts are a powerful tool for businesses to promote their goods and services to their target demographic.
Magazine Advertisement Examples
Following are some examples of magazine advertisements that highlight the inventive and successful methods businesses can use to market their goods and services to magazine readers. These advertisements are successful at grabbing the attention of their target audience and motivating people to act through the use of compelling language and eye-catching images.
Airbnb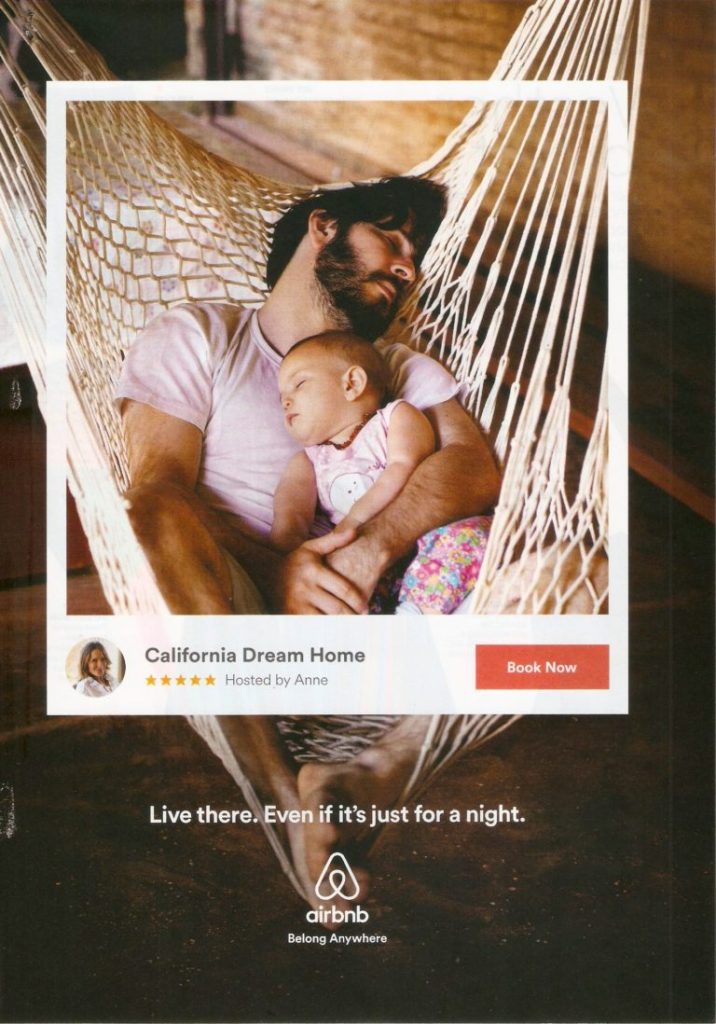 Airbnb's picture-perfect encounter tugs your emotions. The advertisement is part of an effective campaign that exhorts you to stay put rather than travel to your ideal location. A frame that looks like a Photo was made using components from the scheduling website.
Faber-Castell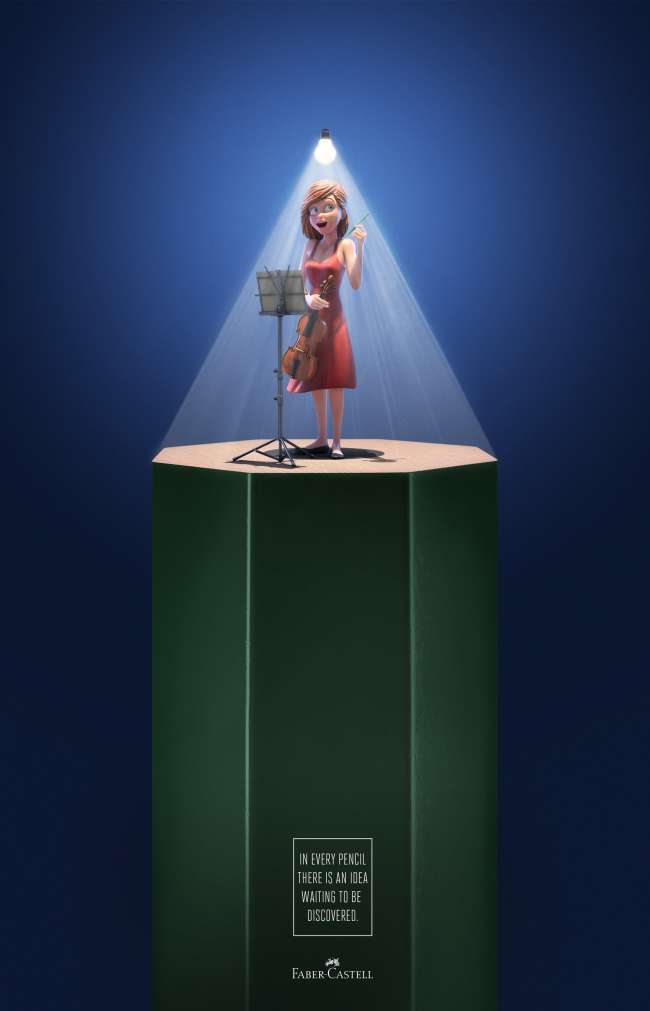 Pencils and other creative tools are frequently ingrained in people's thoughts as inspiration sources and tools. The above advertisement was made with this thought in mind by the Faber-Castell pencil business.
It depicts a hopeful musician amid an "aha" moment of epiphany using the point of a pen as a spotlight. There is no question about the advertisement's meaning thanks to the phrase, "In every pencil, there is an idea ready to be found."
Pepsi Halloween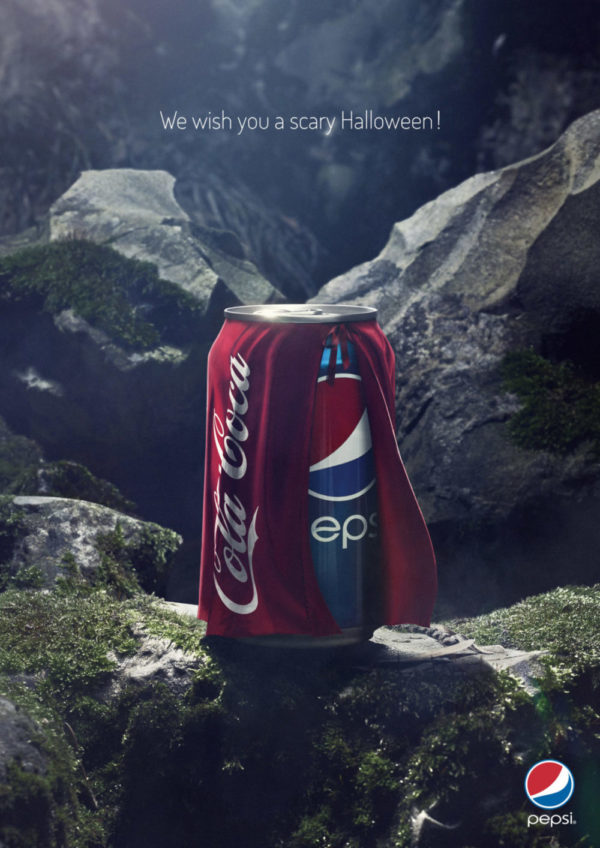 The thought of the two biggest rivals in the soft drink market in one shot-shocking! Pepsi plays on this publicized rivalry by showing their Pepsi can in a Coca-Cola cape wishing fans a scary Halloween.
IKEA: Pee with purpose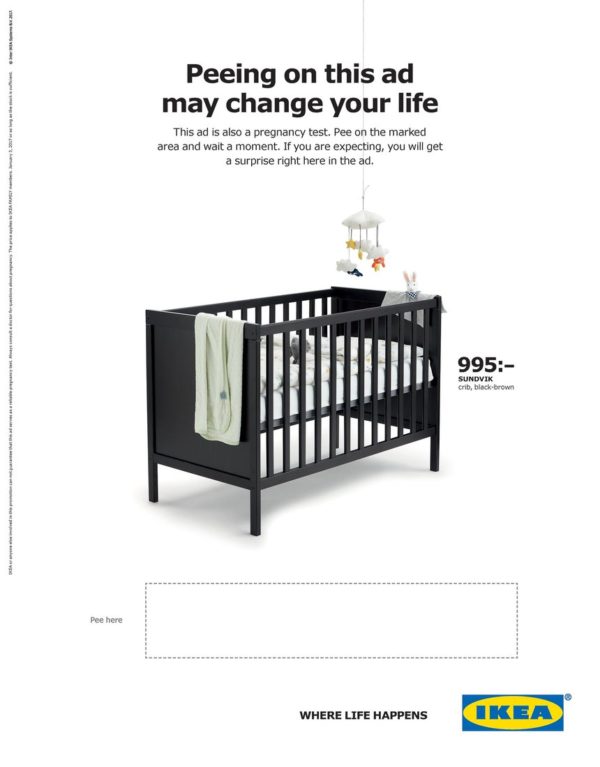 A magazine advertisement that also functions as a pregnancy test? Awkward or brilliant? If the test were successful, the store would give the expecting mother a discounted crib, saving them thousands of pounds on their future delight gift. In either case, very creative.
Orion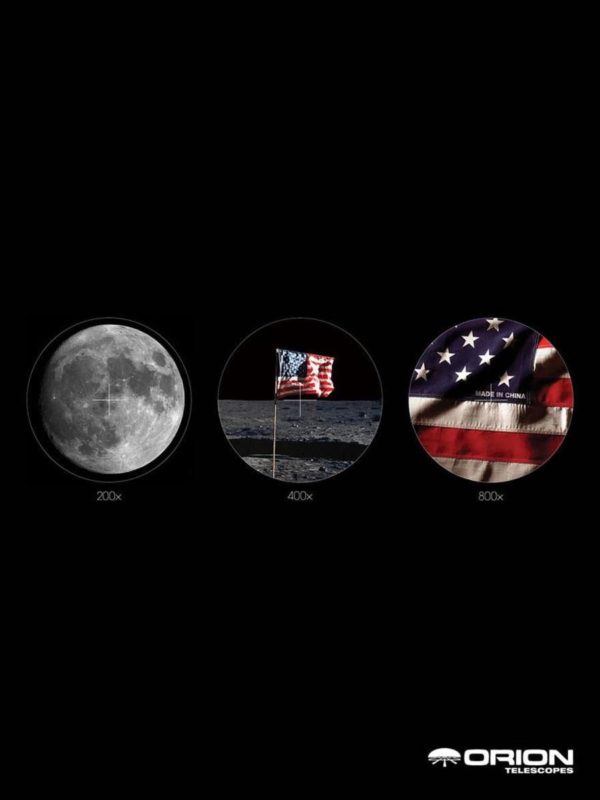 With Orion telescopes, you receive cutting-edge technology and a well-known brand. Modern technology makes it possible to see the flag Neil Armstrong placed on the moon on July 20, 1969, and to view it from the comfort of your house. In addition to seeing the flag, you can also see that it was manufactured in China. That is how advanced Orion claims their camera technology to be.
Ford Rear View Camera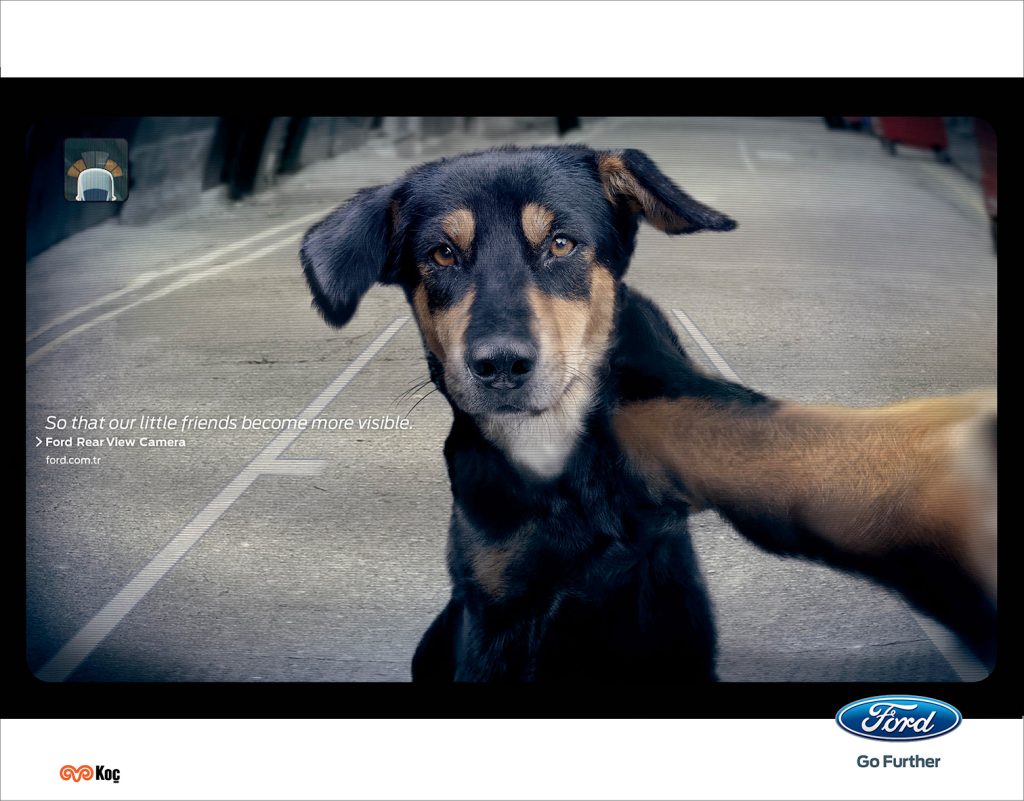 A dog taking a selfie? Not exactly. In order to add feeling and sentiment to an important message, this Ogilvy Istanbul advertisement for Ford's Rear View Camera uses a dog that is looking directly into the camera or, more accurately, straight out to the audience.
Nissan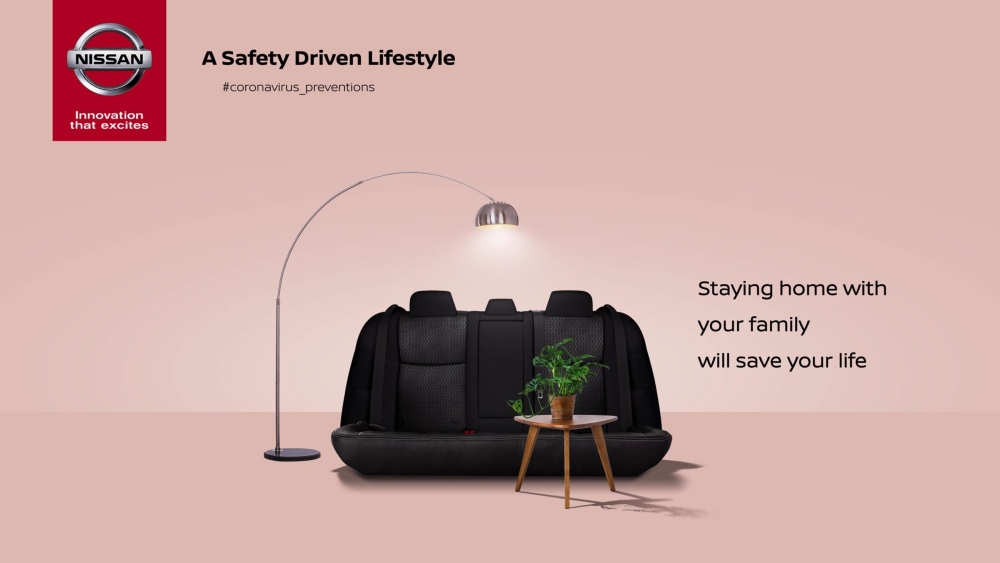 Subtle humor is one quality of award-winning periodical advertisements. For instance, this magazine advertisement urges people to remain inside due to the COVID pandemic. Although it's not specifically a Nissan advertisement, it ingeniously utilizes the company's image to get its point across.
Febreze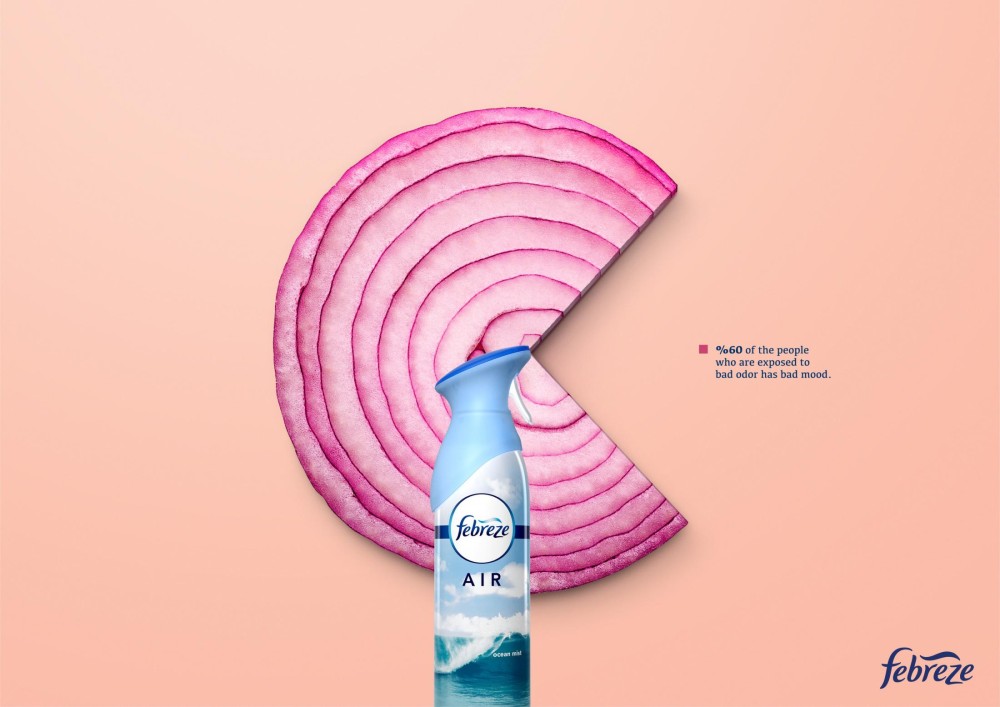 The Febreze advertisement accomplishes three things at once, whereas good magazine advertisements only do two. First, the onion symbolizes a foul smell. Second, the negative triangle area resembles the Febreze mist. The general picture also resembles a pie chart that displays the provided figure.
Opel: Texting and Driving
This Opel warning advertisement illustrates the risks of messaging and driving. You type poorly while driving because the writing could be more readable. In addition, Opel is attempting to demonstrate that texting while driving will make it worse and place other people in danger.
Pedigree: A dog makes your life happier. Adopt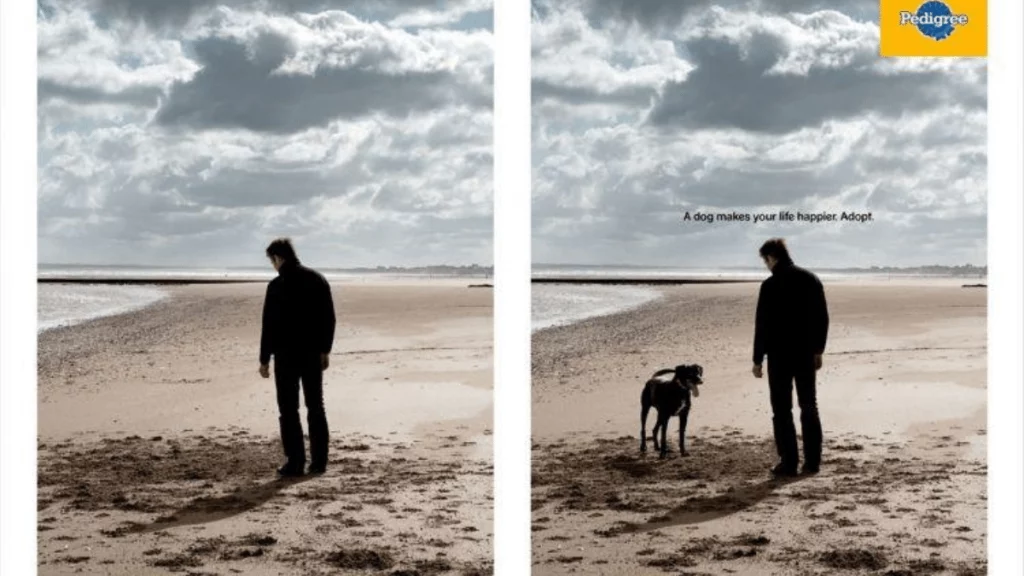 The advertisement compares your existence with and without a canine. On the left, there is isolation and loneliness; on the right, there is company, joy, and liberation. This Pedigree advertisement for animal adoption exemplifies the positive impact a companion can have on your life.
King Khalid Foundation: Can't Be Covered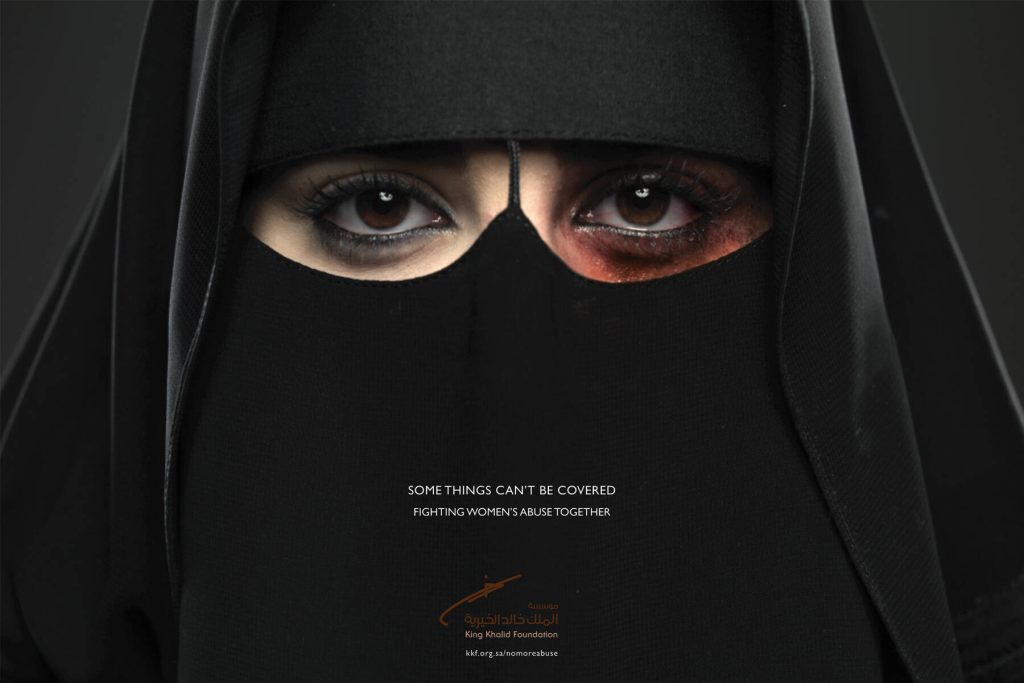 First-ever women's violence advertisement to air in Saudi Arabia.
In April 2013, the powerful magazine ad "Can't Be Covered" was released in Saudi Arabia. It was developed by the advertising firm Ogilvy for the King Khalid Fund brand. This Public Interest, NGO-related periodical advertising effort has one media asset. The submission was made almost ten years ago.
Norwegian Airlines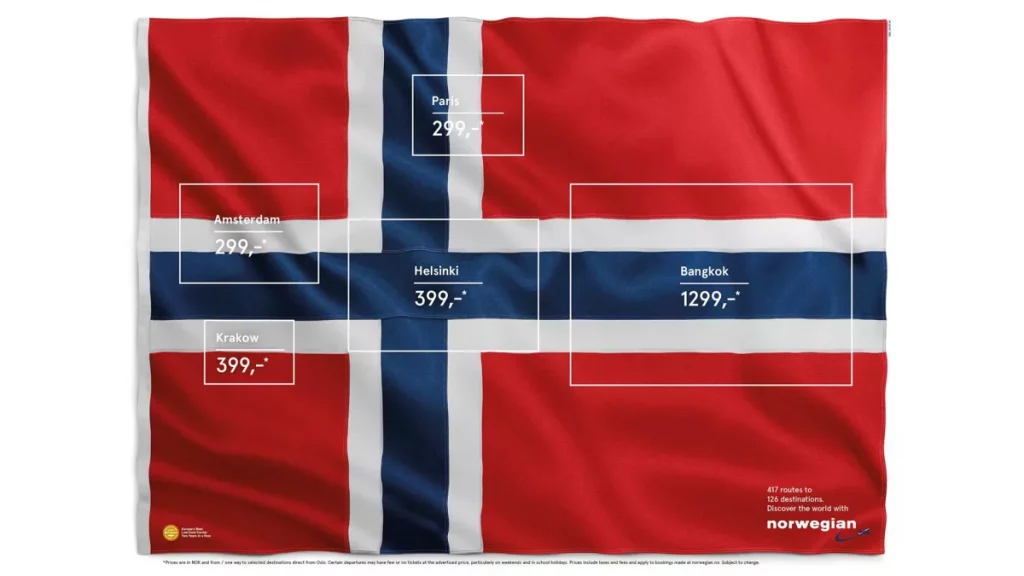 This magazine advertisement recently reappeared online, and since people were raving about the brilliant idea, we decided it was worth including in this compilation. The ad, Flag of Flags, was first made in 2015 by the Stockholm-based firm M&C Saatchi(opens in a new browser). It features five hidden flags inside Norway (including France, the Netherlands and Finland). The locations are enumerated inside the rectangles in a pleasantly clean sans-serif typeface, along with the costs.
KFC (or is it Ikea?)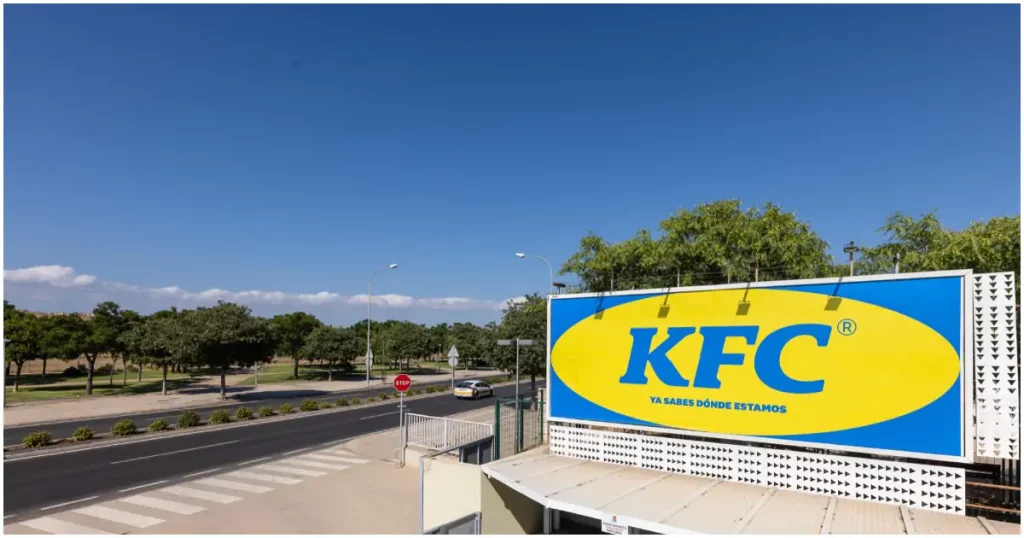 The fast food company capitalized on the association when it opened a new location in a Majorcan neighborhood known as "where Ikea is." For the advertisement, Madrid's PS21 agency imitated Ikea's color scheme and typography, which sparked some friendly brand teasing between the odd competitors.
Jeep: See what you want to see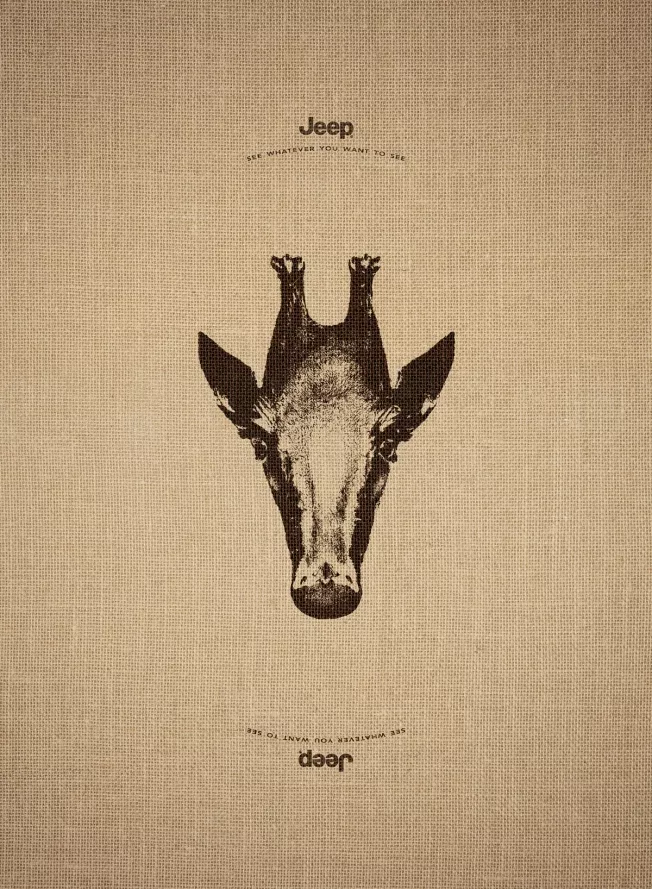 Deer or penguin? You decide
Leo Burnett France(opens in new tab) developed this magazine advertising campaign, which plays on the notion that a Jeep allows you to go wherever you want and "see what you want to see." Every advertisement shows an animal transforming into a different animal from another part of the globe when turned on its side. For example, the giraffe changes into a penguin, the elephant transforms into a swan, and the doe transforms into a sea lion.
KFC: FCK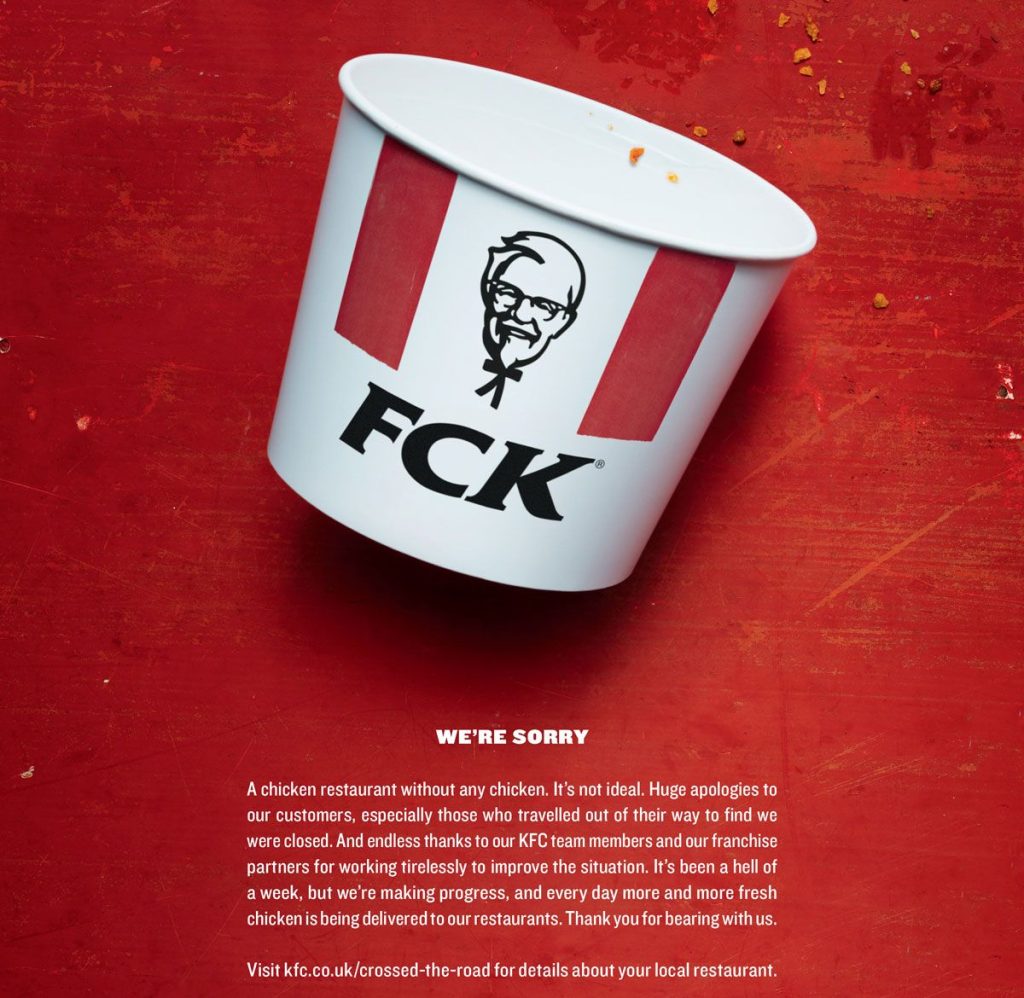 2018 spring saw the impossible occur. The poultry at KFC was gone. The Colonel ultimately had to briefly close the majority of its 900 locations in the UK because of issues with a new distributor. KFC managed it like a true expert, holding up its hands, taking ownership, and working with Mother London to produce a magazine ad to apologize that went viral right away. Even a Wood D&AD Pencil was chosen for writing about ads. In our collection of the good, the bad, and the WTF of brand apologies, you can see more businesses perfecting the art of saying sorry (or not).
How effective is magazine advertising?
The effectiveness of magazine advertising depends on your advertising and promotion objectives and your budget for advertising. Compared to other marketing platforms, magazine advertising has both advantages and disadvantages. Generally speaking, you want to use media that connects with your target group and enables you to deliver powerful messages at a reasonable cost.
As a print format, magazines have several advantages over newspapers, including the possibility of powerful statements. Full-page magazine advertisements that are visually appealing and full of color can draw viewers in and improve how your goods are presented. Glossy finishes are frequently used in magazines, and full-color layouts are permitted. You can use "bleed" images or color backgrounds to show a product picture that sticks out, which means having them stretch to the page edges without a border.
The audience's interest plays a significant role in periodical advertisement efficacy when compared to many other media. Readers of magazines frequently have a keen interest in the concept or subject of a particular magazine. There are countless publications, many of which cater to specific hobbies. For instance, numerous magazines are devoted to general technology and computer software that you can discover if you promote computer software. If you promote a good or service closely related to the magazine's subject, you are more likely to reach viewers who are already interested in things similar to what you are selling. Effectiveness depends on establishing this intimate connection between readers and your business.
The possibility for ongoing, repetitive exposure also contributes to the efficacy of periodic advertisements. Magazines are frequently kept in magazine racks or other locations by homeowners and companies for return customers or other readers. You can reach a sizable audience with just one copy and the same person reading it numerous times. Additionally, since periodicals are a static medium, viewers can think about or consider your message for a very long time.
The price is a limiting element for magazine efficacy. The average expense of an advertisement in a major magazine is several thousand dollars. Smaller, quarter-page or half-page ads are an affordable alternative, but they frequently need to catch up in the jumble of a significant publication with many advertisements. Publications occasionally provide reductions for early entries and advertisements obtained through an ad agency.
Magazine Advertising Agency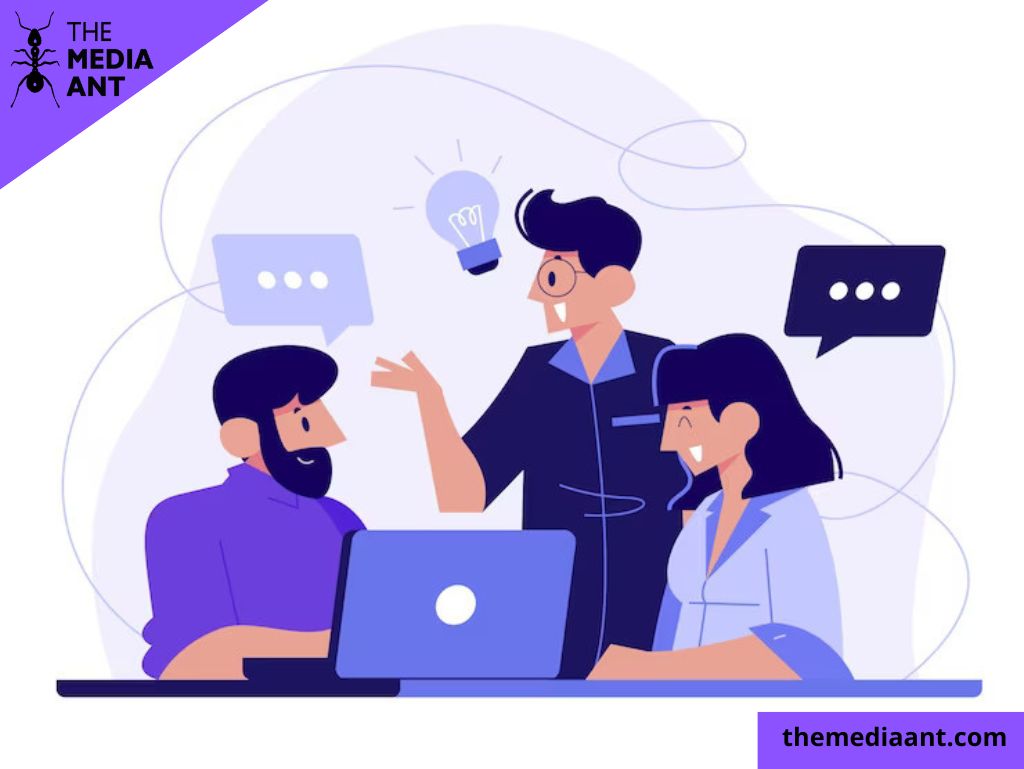 An organization that specializes in developing and carrying out magazine advertising campaigns for companies is a magazine advertising agency. These companies collaborate with clients to build a plan that suits the brand's objectives and target market, and then they produce magazine ads that do so.
A magazine advertising agency's standard range of services includes market research, creative development, media planning and buying, ad placement, and performance monitoring. They collaborate closely with publishers and magazines to negotiate ad placement and guarantee that the intended audience sees the commercials.
Businesses new to advertising or lacking the resources or skills to plan and carry out an efficient magazine advertising campaign may find magazine advertising companies very helpful. These organizations have worked with a range of enterprises and industries, so they can offer insightful analysis and suggestions for reaching the target market and getting the desired outcomes.
A magazine advertising agency may be a helpful partner for companies wishing to take advantage of the potential of magazine advertising to build brand recognition, attract new clients, and boost sales.
Top Magazine Advertising Agency in India
The Media Ant is a reputable advertising company in India that provides periodical advertising services. They offer entry to a huge selection of periodicals in many different areas, such as lifestyle, business, fashion, sports, and more.
The Media Ant is regarded as one of India's best magazine advertising agencies thanks to their broad reach, creative approaches, and top-notch client care. They have a group of professionals who can assist companies in choosing the publications that will best reach their target market and in developing eye-catching ad designs.
The Media Ant provides a range of other advertising services in addition to magazine advertising, such as public advertising, radio advertising, TV advertising, and more.
FAQs on Magazine Advertisement Example
How do I create a magazine ad?
Decide on your target market and the message you want to convey before writing a journal advertisement. Select images with a catchy title and a pleasing aesthetic. Make a strong call to action and use straightforward, concise wording. Verify that the advertisement complies with the magazine's requirements for height and quality.
How do I place magazine advertisements?
Magazine advertising can be an excellent method to reach a specific audience and market your goods or business. Here are some steps to follow:
1. Select the ideal publication or magazine for your intended group.
Set a limit for promotion.
2. To obtain a media package and price details, contact the magazine's advertising division.
3. Examine your choices and select the best location and height for your advertisement.
4. Make a compelling and aesthetically attractive advertisement that draws the viewer in.
How much does it cost to place magazine ads?
There is a widespread misconception that advertising in magazines will be expensive. While there is no denying that magazines are premium media, you can still find affordable advertising there. Visit The Media Ant to receive the best advertising costs and the best services if you're searching for the best rates and a perfect strategy. Additionally, we offer you the finest local magazine advertising costs if you're someone who is promoting in a local magazine.
What should be included in a magazine ad?
Essential elements to include in magazine advertisements are:
1. Concise Message. Text and images should be brief and to the point. Assume that readers will only have a little time to browse through a lengthy text and write your advertisement to grab their attention immediately.
2. Powerful Images. The picture should be captivating enough to keep viewers from turning pages and concentrating on your advertisement. It ought to captivate them as soon as they see it.
3. Design Elements. A clever text and an eye-catching picture will be effective if connected to your brand's narrative. Every marketing resource serves as a cornerstone on which you can create your company's reputation.
4. Story. The illustration needs to show a solid understanding of artistic design principles. All elements—lines, colors, fonts, and others—should combine to create a strong and coherent visual statement.
By taking care of these details, you can increase audience appeal and brand awareness with your print advertisements.
| | |
| --- | --- |
| Was this article helpful? | |