Airport branding falls under the category of transit advertising and can be pretty effective for your brand. When a major portion of the target audience is on the go, airport advertising campaigns are one of the most effective ways to reach them.
An airport is believed to be the ideal place for attracting customers to make a purchase. The eye-catching static and digital displays convey a strong statement from the marketer.
Airport branding has long been seen as a tool for targeting the rich, but because of the discounts given by airline services and low-cost airlines, people from all walks of life now fly.
In fact, Airport Branding has a bigger effect on people's minds. Both leisure and business travellers use airports.
All sizes of regional, national, and worldwide campaigns can benefit from airport branding. India's major airports have also developed creative airport branding strategies.
These are some of the top airports with highest passenger traffic :
Chhatrapati Shivaji International Airport (Mumbai)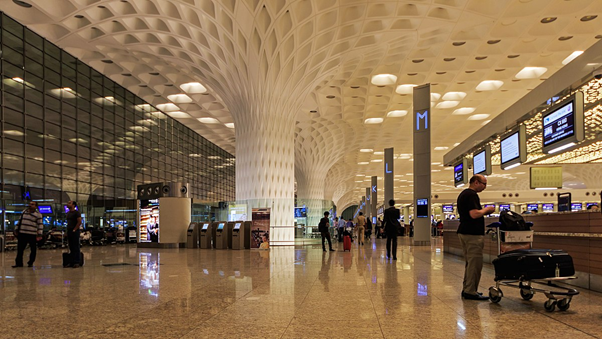 Indira Gandhi International Airport (Delhi)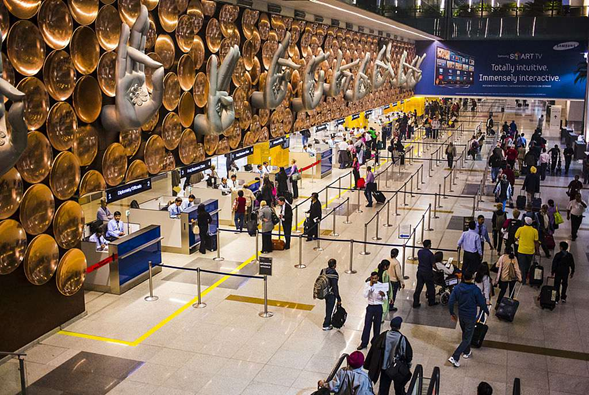 Chennai International Airport (Chennai)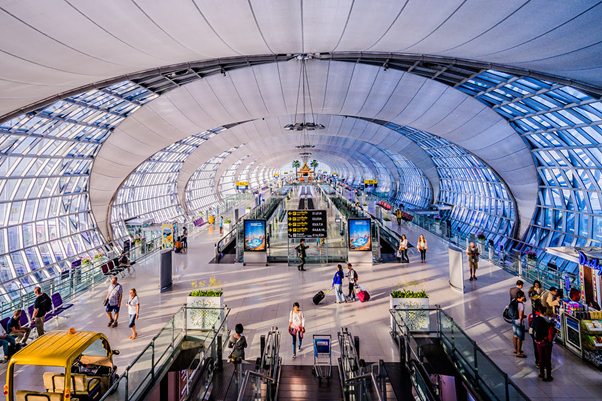 Kempegowda International Airport (Bangalore)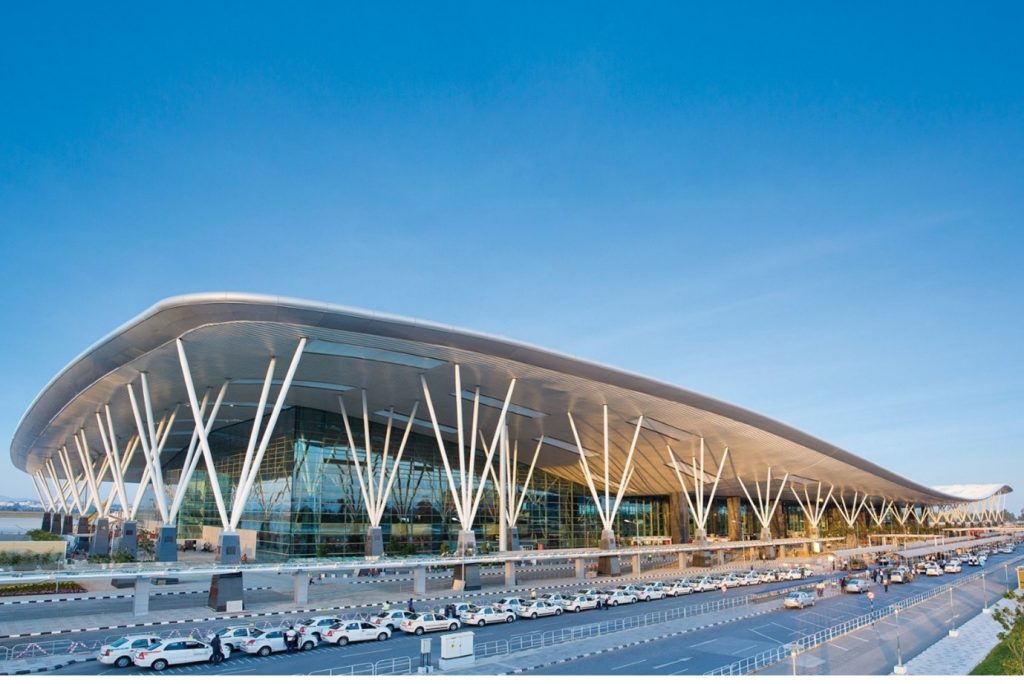 Rajiv Gandhi International Airport (Hyderabad)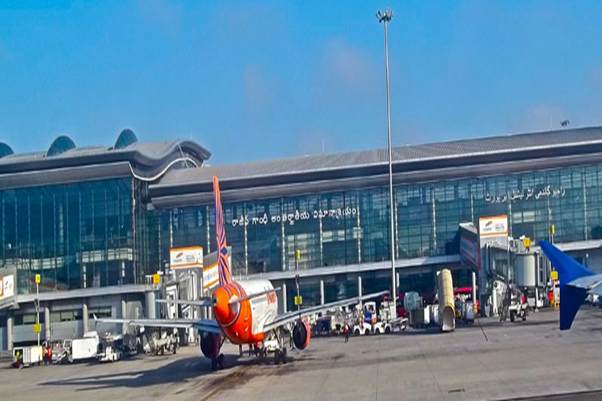 Netaji Subhash Chandra Bose International Airport (Kolkata)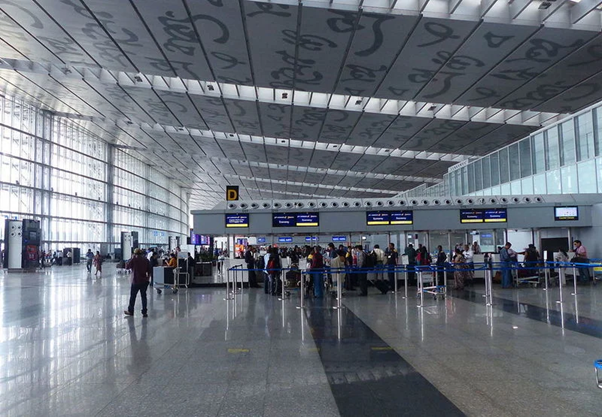 Sardar Vallabhbhai Patel International Airport (Ahmedabad)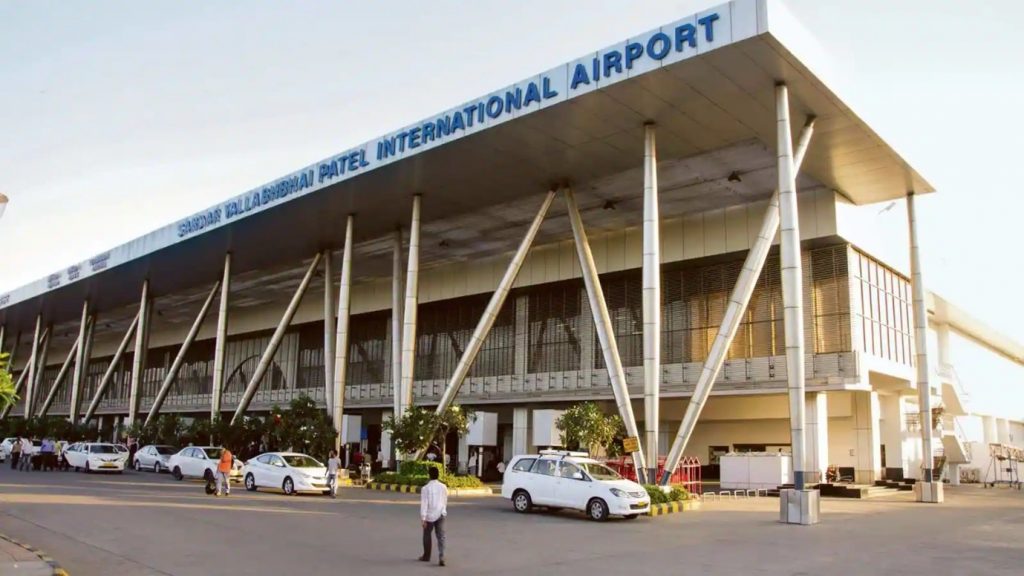 Cochin International Airport (Cochin)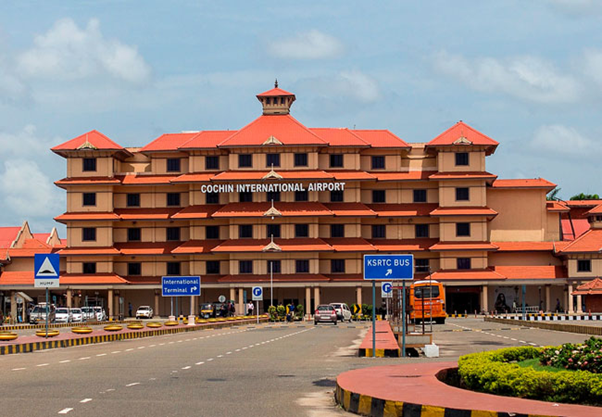 Dabolim Airport (Goa)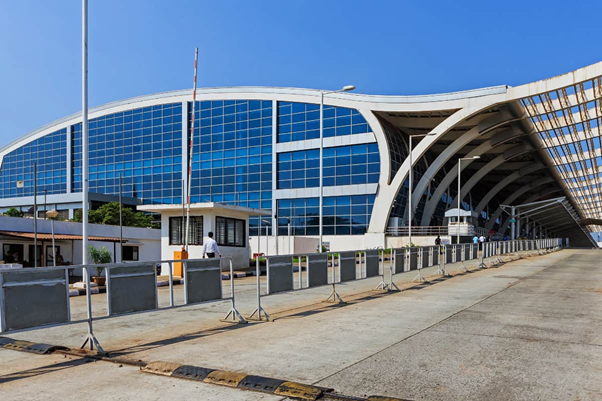 Pune Airport (Pune)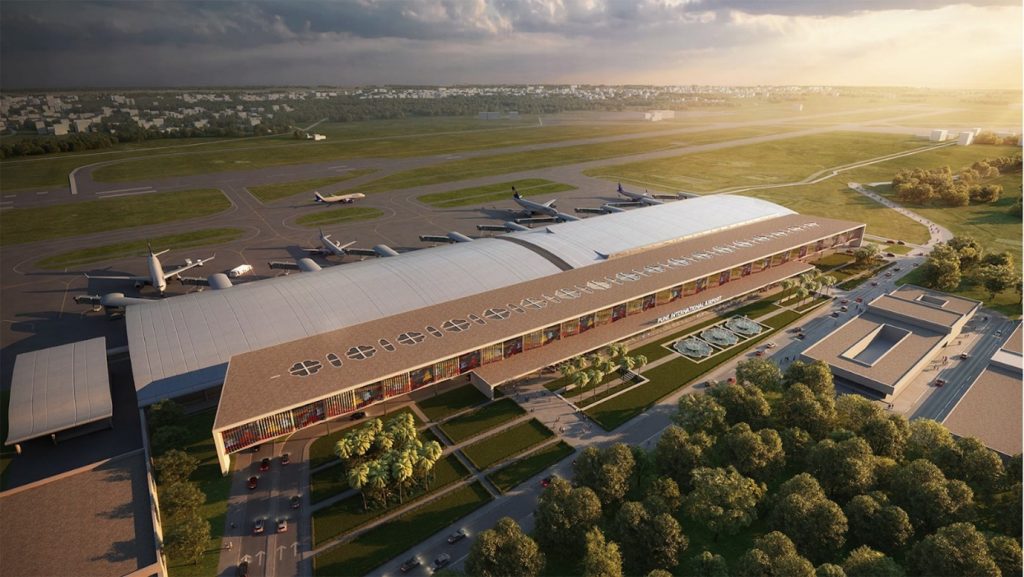 GoAir, Indigo, Vistara, Air India, Spice Jet, are some of the large airline carriers in India.
Why Airport Advertising?
Everyone who has a concept for a business, is starting one, or is already operating one would concur that every firm needs a customer-centric marketing strategy in order to operate successfully.
Many businesses only invest in a full department to handle this work for this reason.
Airport Advertising may be summed up as a tool that helps close the communication gap between advertisers who want to target premium customers and the ones who will consume them.
Airport advertising is usually an excellent strategy for businesses since it enables them to connect with customers and earn income.
Types of Airport Branding
In the last few decades different kinds of advertising options that have been introduced into the airport branding world.
Following are a few important airport branding types:
Luggage Trolley on Airport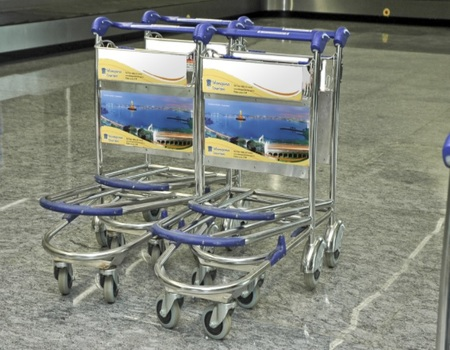 Tarmac Coach
Boarding Ramp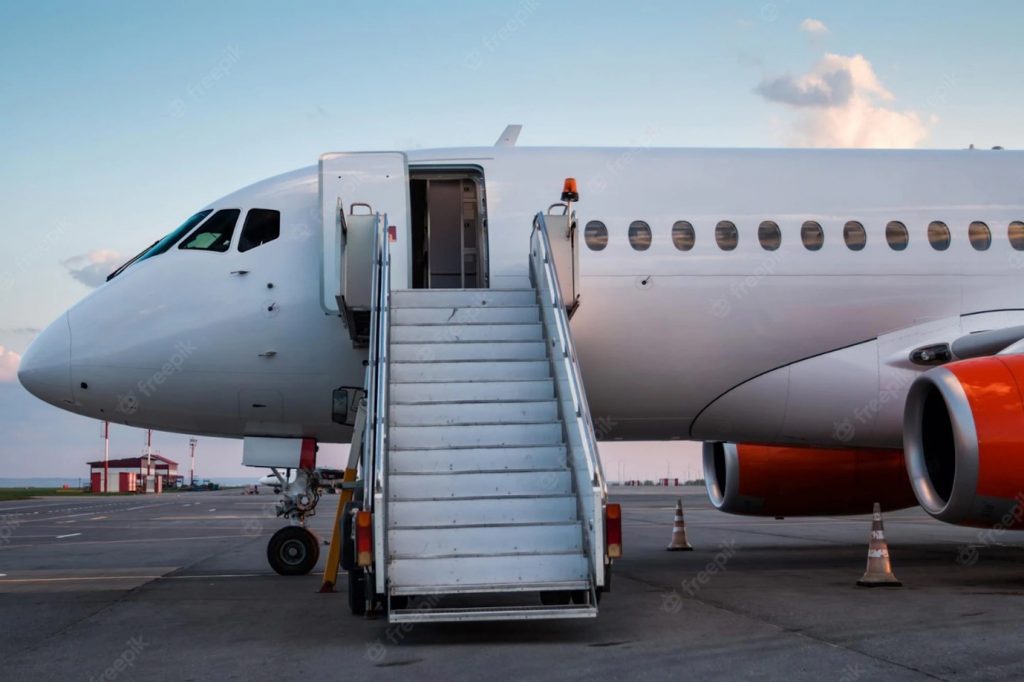 Advertising in the Arrival & Departure Area
Static Panel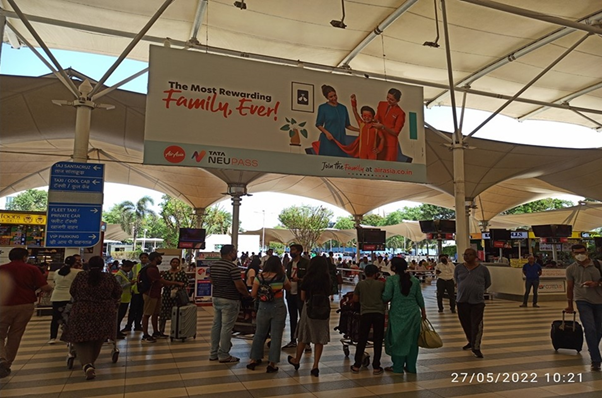 Digital Screens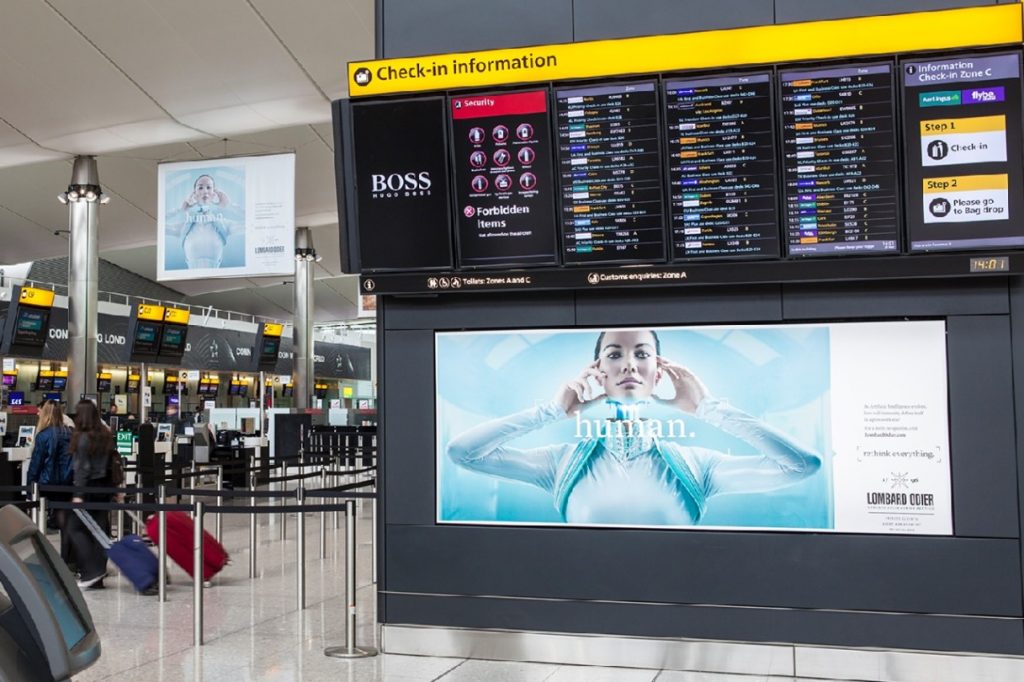 Lounge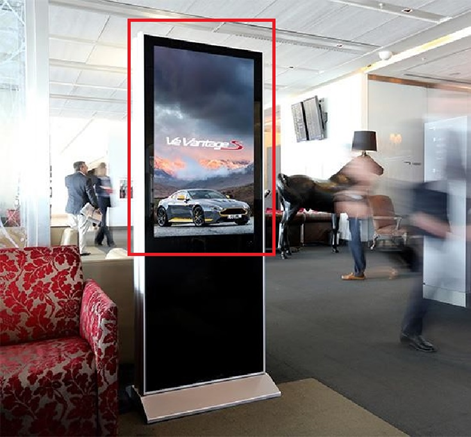 Kiosk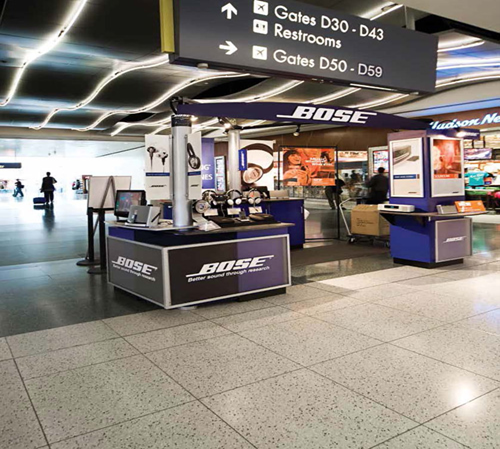 Airport Outdoor Advertising Services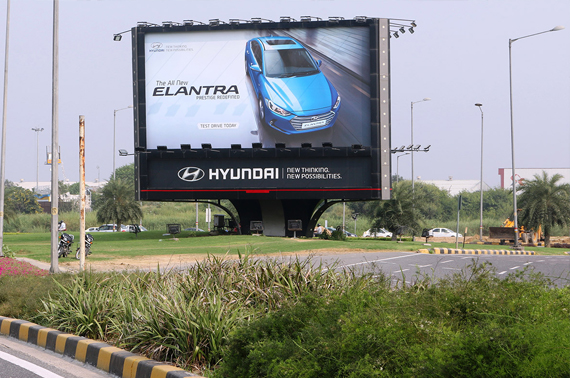 Airport Outdoor Advertising Services
There are other additional methods, such as taxi, cab, bus, direct mail, internet advertising, etc. Airport outdoor advertising services are the most recent entry on this list.
Airport Marketing Trends
Airport marketing trends have shown to be the best places for impending ideas to take off. Many marketing professionals have observed that airports are the locations where you can find both top business travellers and pleasure visitors all under one roof.
So, taking advantage of this chance will definitely drive that traffic to your business.
The majority of frequent travellers are accustomed to the idea that giant billboards with advertisements greet them even before they arrive at the airport, that the cabs they use have commercials, etc.
At some airports, even the containers used to serve food or beverages have advertisements on them.
As a result, it is virtually hard to miss. Many researchers have identified numerous advantages of adopting airport marketing services over the years.
Why is Airport Advertising Important?
Any marketing team labour year-round, round-the-clock, they are considered as the most devoted sources of employment in the airline and airport advertising industries. If your marketing team is astute, then using the appropriate graphics, colour, and location would ensure that the money you invested was worthwhile.
Since more individuals than normal are required to wait at least 50 minutes before boarding a flight and an additional few minutes at baggage claim, you have the opportunity to leave a lasting impression on your consumers with your genius.
Due to its target market, high income earners, this airport advertising strategy may easily be incorporated into any marketing campaign and guarantees results in a respectable amount of time.
Due to its alluring graphics, airport branding is supposed to be outsized and extremely inventive so there is least chance of being overlooked or misplaced during competition.
Airport Advertising in India
Airport Advertising in India may vary depending on the type of ad you opt for. The pricing model for Airport Advertising in India depends upon the position, size and placement of the ads.
The 'Top Choice' section in the page of Airport Advertising in India has detailed Airport Advertising in India for all media options available on The Media Ant portal.
You can also select various targeting parameters while using Airport Advertising in India.
This can be done by saving the media option to the bag and accessing it there. You will find headings like 'banner' and 'front page' from where you can pick the most suitable one.
You can also check the best-discounted rate for your selected volume. However, Airport advertising in India is very effective and is ideal for big brands as well as small ones.
This is because you can run nationwide campaigns, the campaigns can target a large group of customers.
Benefits of Airport Advertising
Here are a few reasons telling you airport advertising effectiveness:
Premium audience
An abundance of display options
Better brand recognition
Best Airport Advertising
An advertiser looking to find an airport branding might never run short of options because of the high availability of advertising agencies in almost every city of India.
The real struggle comes when one has to pick the best among thousands of available options.
Why is the Media Ant different from other airport advertising agencies? With The Media Ant your brand is put in the best hands as we strive everyday to provide top notch outdoor advertising service to our clients.
We have a dedicated team to look into your every need and provide you with the best outdoor advertising rates.
Whether it's campaign planning or monitoring, our team will take care of you at every step of the way so that you don't have to worry about anything. We make your outdoor advertising journey seamless from inception to the end.
With more than 10 media options to advertise on and thousands of categories to choose from, you will never run out of options with The Media Ant. Not only this, we make sure you get the best updates rates no matter which vertical you want to advertise on.
Airline Advertising Options and Pricing
Use this blog post to get various media options available for advertising in Airlines in India. The blog shares Airline Media options available in Indigo Airlines, Jet Airways, Go Air, Spice Jet, Air Costa, Air Asia and Vistata Airlines.
Advertising in airlines is a proven method to target high income individuals.
Advertising your brand in airlines not only gives a very targeted reach but at the same time provides a wonderful context for premium brands.
Brands right from Real Estate to Jewellery to Apparel find value in advertising in Airlines.
The table below would give you an approximate idea on the Airline media options and Airport advertising options.
For current and best pricing please go the media options and pricing section of individual airlines pages available at AIRLINE AND AIRPORT ADVERTISING OPTION.
Contact The Media Ant, India's leading advertising agency for airline related media. You can be assured of the best pricing from us.
You can either email us or call us for current pricing, offers and availability.
Creative Airport Advertising Best Examples
Airport advertising might get intimidating for firms at first, and you may not have the ideal brand concept. So, here are a few creative airport advertising best examples to get you started.
1. Ford Conveyor Belt Advertisement at Budapest Airport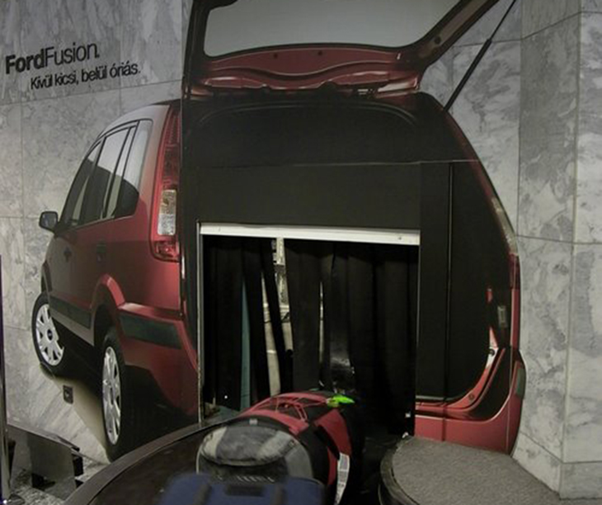 2. Casino Di Venezia Roulette Wheel at Venice Marco Polo Airport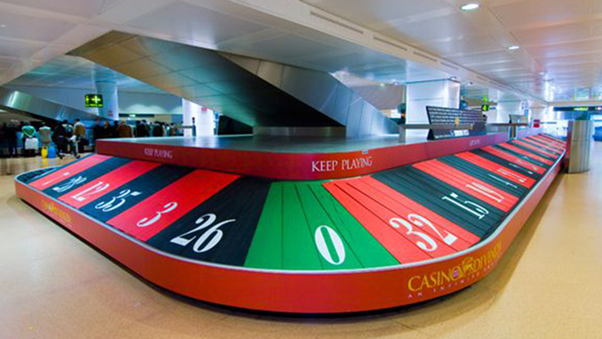 3. Beau Rivage's Tropical Pool Baggage Belt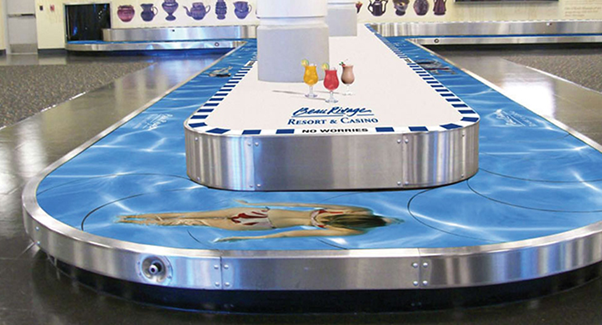 4. Tokyo Airport Terminal Running Track for 2020 Olympics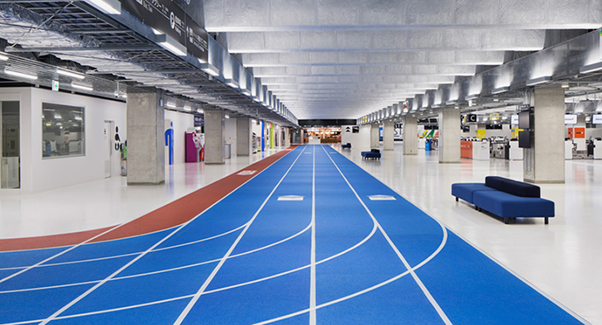 (Source: Bishopp)
Airline Advertisement
Airline advertisement is a type of out-of-home advertising that is non-traditional or alternative media. Airline advertisement includes all forms of advertising in places where people spend more time.
Cabin Bulk Head, Overhead Luggage Bins, Sky Line Pannel, Seat Back Ad, Head Reset Cover, In-Flight Free Product Sampling, Boarding Card (Boarding Pass), In-Flight Water & Beverage Cups and In-Flight Announcement are examples of airline advertisements.
This type of advertisement might be static, digital, or interactive. Airline advertisement and branding target HNI clients and engage with a captive audience. Airline commercials, as opposed to traditional out-of-home advertising, provide more opportunities for massive consumer involvement and contextually appropriate communication for marketers.
Advertising in Akasa Airlines India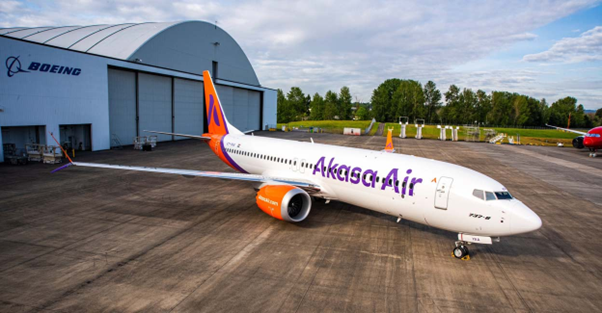 Akasa Airlines has more than 161 k monthly passengers and operates to approx. 12 locations. Using interactive media options,Advertising in Akasa Airlines India will create a high impact among affluent audiences who spend high dwell time travelling with the airlines. Akasa Airlines has a fleet size of approx 9 and is an effective marketing tool to boost sales as well as visibility.
Through Advertising in Akasa Airlines India, brands will be able to reach potential customers in minimal time. Place Your advertisement in Akasa Airlines Now!
Akasa New Airline Advertising Rates
Looking for Airline Advertising Rates? Akasa new Airlines Advertising Rates may vary depending on the media option chosen by the advertiser. Our pricing models for Akasa new Airlines Advertising Rates are some of the best in the market, offering the best prices.
Get the best rates to place your Airline Advertising from The Media Ant
Akasa New Airline Advertising Rate Card will also be based on the duration and placement of the advertisement. Various Akasa Airlines Advertising placement options are available at discounted Akasa Air Airlines Advertisement Rates, out of which brands and companies can select according to their requirements.
Akasa Air Airline Ad Cost
Akasa Air Airline Ad Cost depends on the media option that the advertisers select. You can check out the best discounted Akasa Air Airline Ad Cost, by visiting the official website of The Media Ant.
Companies can pick Airline Ad options most relevant to their needs and their brand requirements.
Looking for Airline Advertising Cost? Visit the "Top Choice" section on "Akasa Air Airline Advertising" page which will include all the media options and Akasa Air Airline Ad Cost from which the companies can choose according to their requirements.
Akasa Airlines Advertisement Agency
Want to do Advertising in Akasa Airlines India? The Media Ant is one of India's leading airline advertising agencies that helps you with marketing and brand recognition needs. With a presence across top Indian cities like Bangalore, Mumbai, and Delhi, The Media Ant ensures you a one-stop solution for all your airline advertising needs.
We help you plan, buy, execute and monitor all your airline advertising campaigns across the country. Our in-house team ensures to provide you with the best Airline Branding plans at the best possible rates available and flawless execution of your airline advertisement.
Our best rates for advertising in airlines are available online on our website.
As part of the execution process in airline advertising, The Media Ant will provide advertisers with images of the airline advertisement.
You can monitor your ad campaigns on our online monitoring dashboard on your mobile phone. Check the best rates to advertise your brand at any airline in India through The Media Ant's airline advertising planning tools.
You can contact us through Whatsapp, Phone, or Email to place your Airline Branding. The Media Ant contact details are available in the Contact Us section of our website.
| | |
| --- | --- |
| Was this article helpful? | |