Losing a loved one is among the most difficult things any of us will ever have to go through. A loved one's passing anniversary, also known as their death day or Remembrance Day, can evoke a range of complicated emotions, including grief, worry, and feelings of helplessness and terror. And whether it's the first or the fiftieth anniversary, there may be an unanticipated whirlwind of emotions.
The greatest approach to express condolences and respect for the departed is to publish a death anniversary advertisement in a newspaper. The advertiser can communicate their solitary sadness, relationship with the departed, the duration of their time, and the deceased's contribution and achievements through the Death Anniversary Advertisement in Newspaper.
Death Anniversary Advertisement Examples
Below are the examples in a few languages which might assist you with the details to include in the death anniversary advertisement in the newspaper:
In Loving Memory of Sh. K.L.Seth 10.02.1950 – 20.07.2010 Words cannot express our feelings of losing you. We remember you each moment with utmost respect and love in our hearts. Time can never erase your presence in our lives. Remembered by: Abc, Def and family.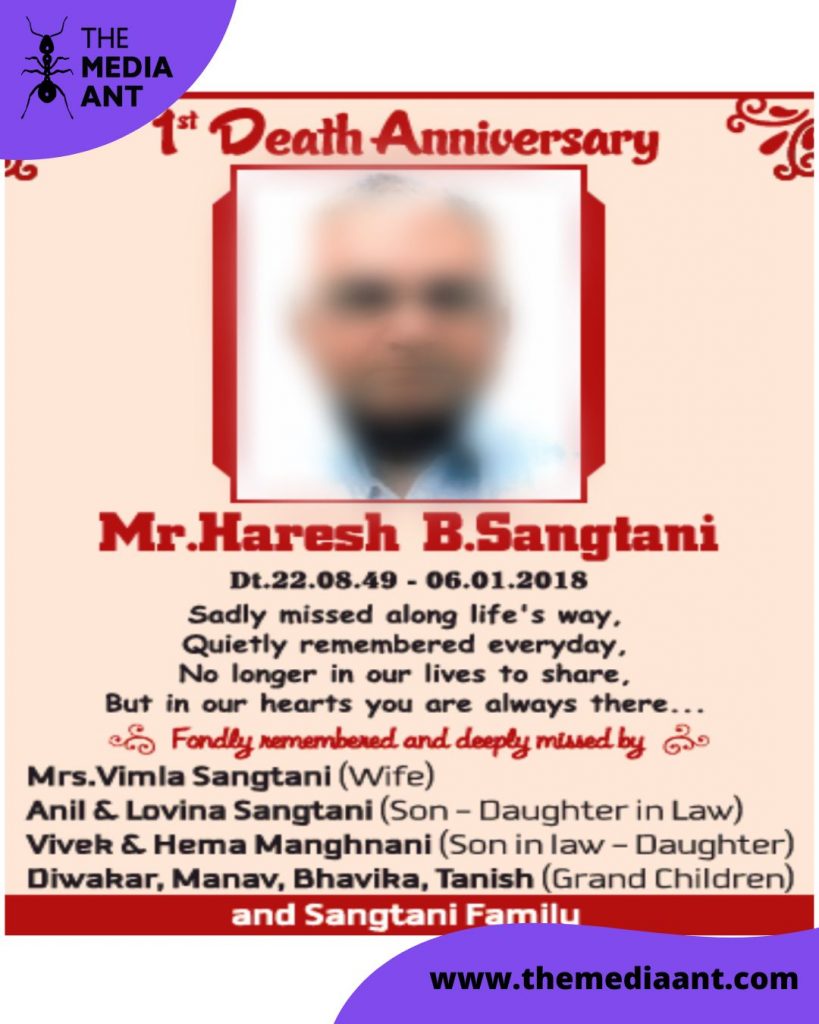 Death Anniversary Advertisement in Newspaper in Hindi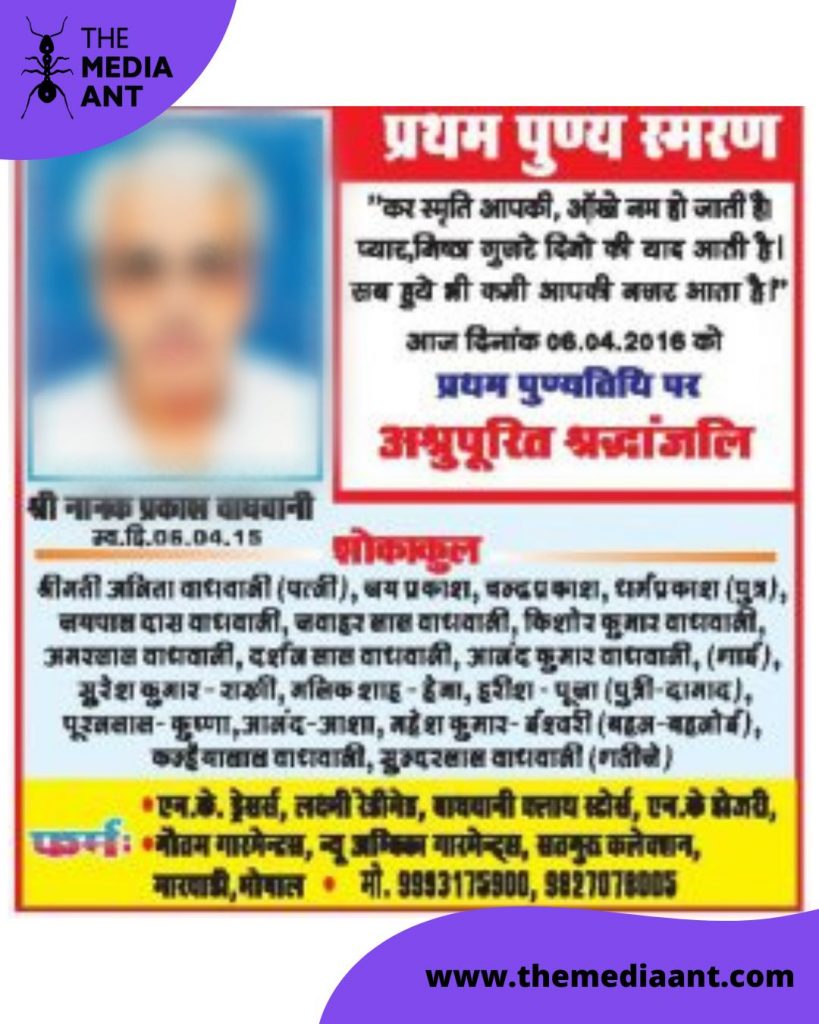 Death Anniversary Advertisement in Malayalam Newspaper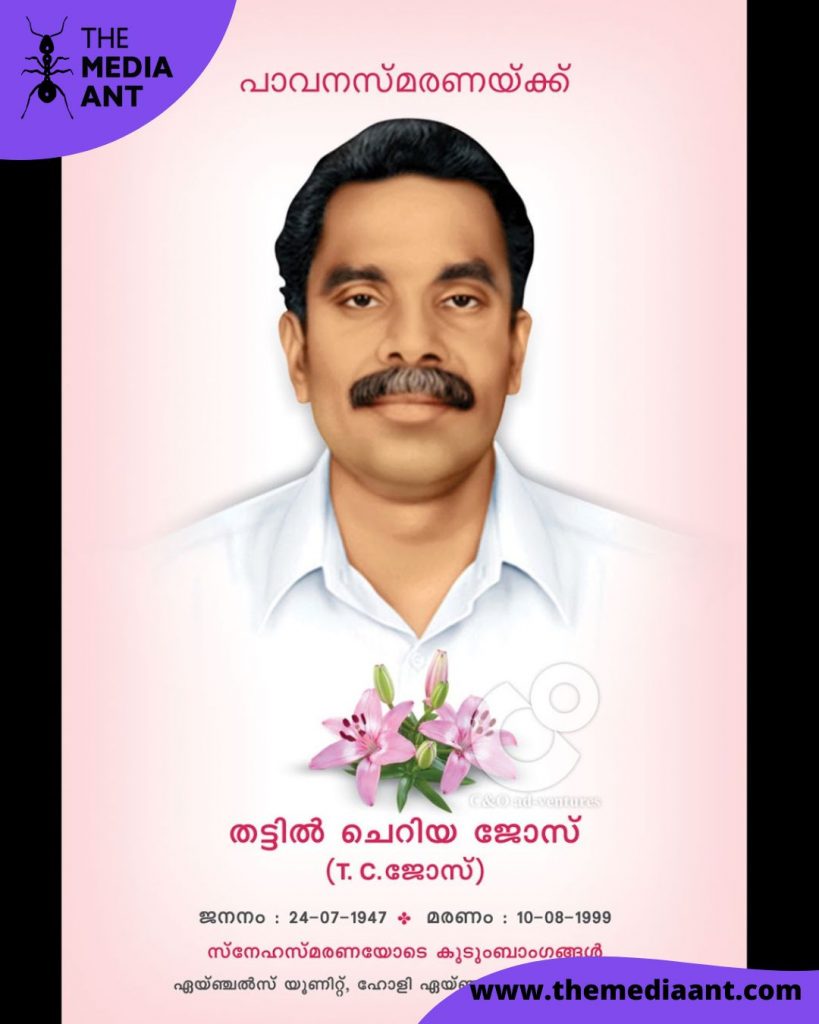 Death Anniversary Advertisement in Tamil Newspaper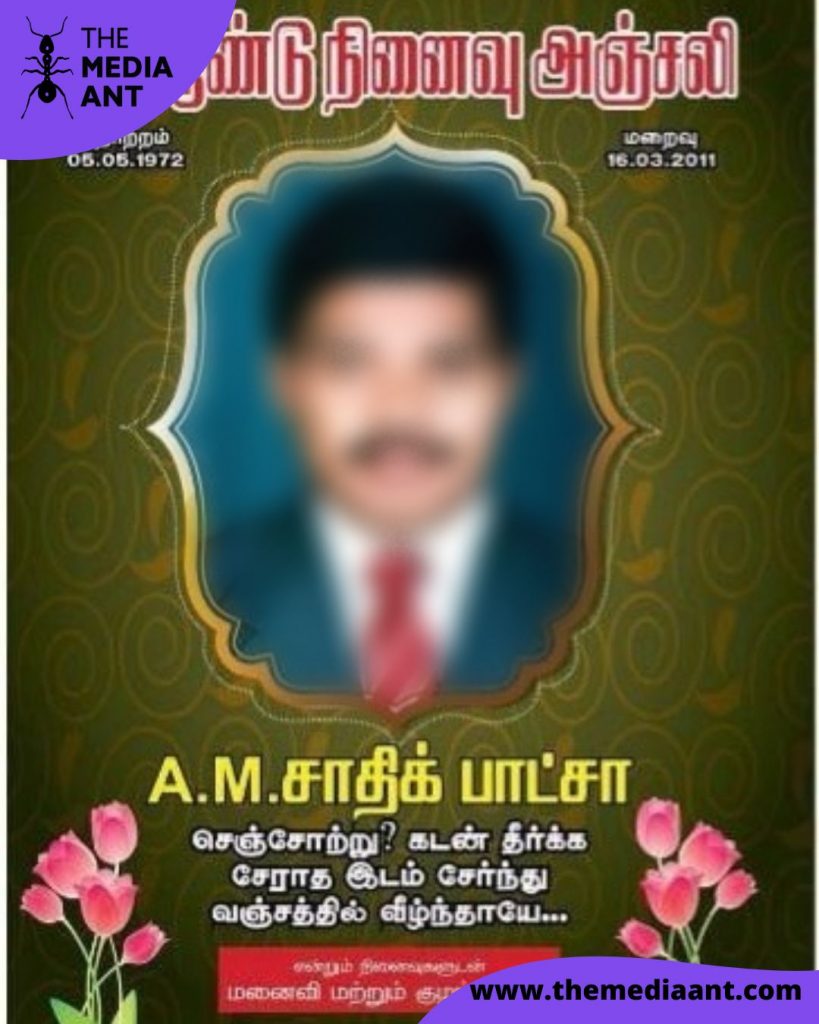 Death Anniversary Advertisements in Telugu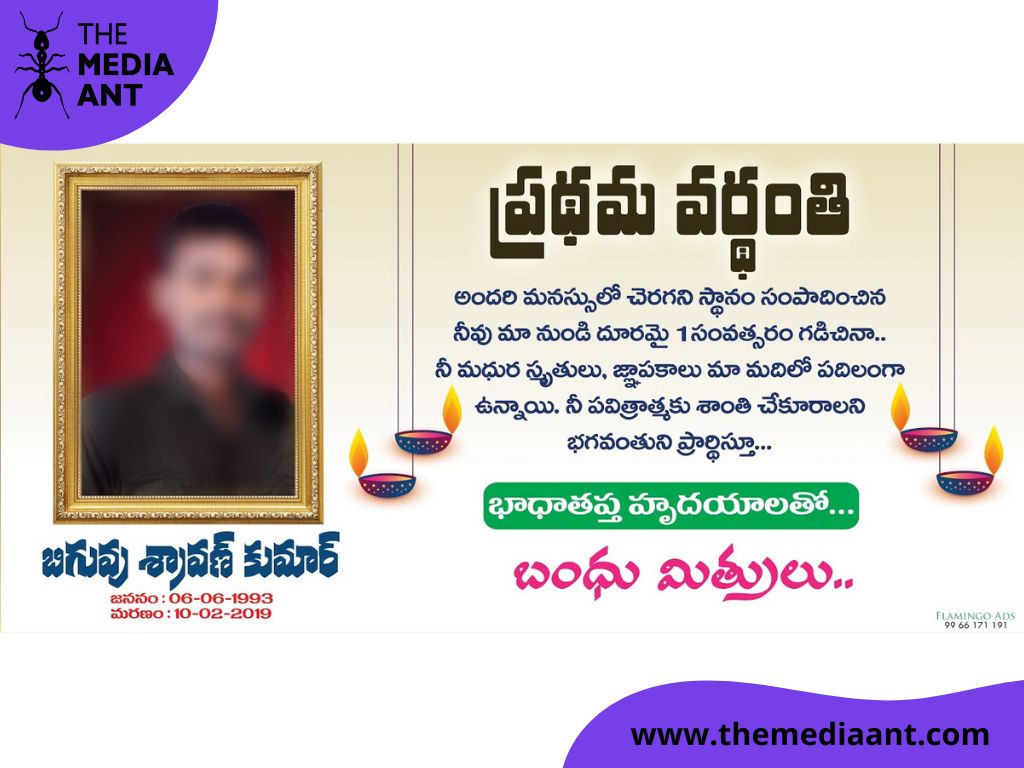 FAQs Related to Remembrance Death Anniversary Ads in Newspaper
How do you post a death anniversary in the newspaper?
There are many possibilities, and the only way to know which is ideal for you is to try them all. You may be considering posting a death anniversary in the newspaper but are unsure where and how to do it.
To begin, visit The Media Ant website using the ad placement Options.
Open the newspaper genre on the main page to find the advertisements section.
Once you've found it, place your ad there by following these simple steps:
Select which location, publication and category (classified ad or classified display ad ).
Enter the ad text manually or choose from a library of sample ads.
Select the size and position of your ad.
Upload a picture for your advertising.
Click the "Submit" button.
Request an express quote.
Following the price, you may pick the day you want your death anniversary advertising to appear in your preferred newspaper.
How much does it cost to put a death anniversary ad in newspapers?
Like the other forms of Newspaper advertising, death anniversary advertising costs also vary and depend on different factors.
One can select the type of ad that best suits their preferences, budget, etc. When compared to display advertising, a classified ad is less expensive. However, display advertising, which places classified ads in a designated classified area, has superior visibility. The death anniversary advertisement may be printed in color or black and white.
Classified ads often cost a certain amount per word and are brief. This type of classified obituary ad is highly cost-effective since it has restrictions on the size of the advertisement and only appears on the classified page of newspapers.
Classified Display advertisements often appear in a variety of sizes, including full-page, half-page, and even quarter-page ads. These have a lot of images, graphics, and different typefaces to attract the reader's attention and are either brightly colored or black and white.
What is the reach of death anniversary advertisements in newspapers?
The reachability of death anniversary newspaper advertising depends on the area, publication, and category you select. We may estimate the reach of the death anniversary advertisement based on the newspaper's circulation, which is limited to a few specific locations and newspapers the publication prints on average.
| | |
| --- | --- |
| Was this article helpful? | |