Digital media has become the most preferred choice for advertisers since the pandemic started a year ago. As the world turns digital first, new websites are coming up everyday in almost all genres like music, sports, news, etc. But are these countless platforms leaving you confused and concerned regarding where to advertise on?
Well, in this article, we have listed out some of the best, most trustworthy and popular digital news advertising platforms of 2022. Here are the top 10 that witnessed the highest traffic on The Media Ant Website during the year 2022: 
1. Inshorts
Inshorts is a news app that selects the latest and best news from multiple national and international sources and summarises them to present in a short and crisp 60 words or less format, personalized for you, in both, English or Hindi.
All summarised stories contain only headlines and facts, no opinions, to help you stay informed of the current affairs.
It aggregates news and other content such as videos, infographics, and blogs,etc. As of August 2017 its app had received more than five million downloads on play store and more than One Million on itunes store and was one of the highest rated Indian news apps.
2. Dailyhunt
Dailyhunt (formerly Newshunt) is an Indian content and news aggregator application based in Bangalore, India that provides local language content in 14 Indian languages from multiple content providers. Dailyhunt has scored well not just among smartphone users in India.
At the time of writing, it's the number one news app in 19 countries, and top ten in five more, according to mobile analytics firm App Annie. These countries range from Asia to the Middle East, South America, and Eastern Europe.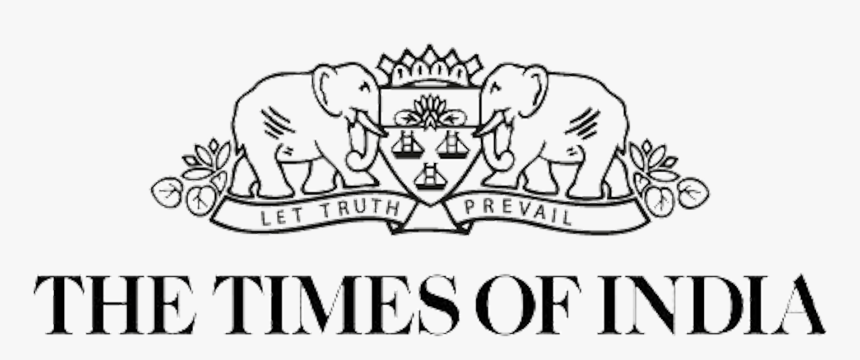 3. The Times of India (website)
The Times of India (TOI) is an Indian English-language daily newspaper and digital news media owned and managed by The Times Group. It is the third-largest newspaper in India by circulation and largest selling English-language daily in the world.
It is the oldest English-language newspaper in India, and the second-oldest Indian newspaper still in circulation, with its first edition published in 1838. It is nicknamed as "The Old Lady of Bori Bunder", and is an Indian "newspaper of record.
4. The Economic Times (website)
The Economic Times is an Indian English-language business-focused daily newspaper. It is owned by The Times Group. The Economic Times began publication in 1961.
As of 2012, it is the world's second-most widely read English-language business newspaper, after The Wall Street Journal, with a readership of over 800,000. It is published simultaneously from 14 cities: Mumbai, Bangalore, Delhi, Chennai, Kolkata, Lucknow, Hyderabad, Jaipur, Ahmedabad, Nagpur, Chandigarh, Pune, Indore, and Bhopal.
Its main content is based on the Indian economy, international finance, share prices, prices of commodities as well as other matters related to finance. This newspaper is published by Bennett, Coleman & Co. Ltd
5. Hindustan Times (website)
Hindustan Times is an Indian English-language daily newspaperintroduced and founded in 1924 by Sunder Singh Lyallpuri, founder-father of the Akali movement and the Shiromani Akali Dal in Punjab Province.
It played integral roles in the Indian independence movement as a nationalist and was then, a pro-Congress daily.
Hindustan Times is one of the largest newspapers in India, by circulation. According to the Audit Bureau of Circulations, it has a circulation of 993,645 copies as of November 2017. The Indian Readership Survey 2014 revealed that HT is the second most widely read English newspaper in India after The Times of India.
It is popular in North India, with simultaneous editions from New Delhi, Mumbai, Lucknow, Patna, Ranchi and Chandigarh.
6. The Hindu (website)
The Hindu is an English-language daily newspaper owned by The Hindu Group, headquartered in Chennai, Tamil Nadu, India. It began as a weekly in 1878 and became a daily in 1889.
It is one of the Indian newspapers of record and the second most circulated English-language newspaper in India, after The Times of India. As of March 2018, The Hindu is published from 21 locations across 11 states of India.
7. Livemint (website)
Mint is an Indian financial daily newspaper published by HT Media, a Delhi-based media group which is controlled by the KK Birla family and also publishes Hindustan Times.
It mostly targets readers who are business executives and policy makers. It has been in circulation since 2007. It is India's first newspaper to be published in the Berliner format.
8. The Indian Express (website)
The Indian Express is an English-language Indian daily newspaper. It is published in Mumbai by the Indian Express Group. In 1999, eight years after the group's founder Ramnath Goenka's death in 1991,the group was split between the family members.
The southern editions took the name The New Indian Express, while the northern editions, based in Mumbai, retained the original Indian Express name with "The" prefixed to the title.
9. Businessworld (website)
Businessworld, a fortnightly magazine, launched more than three decades ago is among India's largest and most respected business magazines. BW team prides itself in spotting key trends in economy and business.
It has done this consistently over decades whether it was spotting the rise of the IT sector in the 90s, the pharma and telecom industry trend in the late 90s or the social media, healthcare and e-tailing revolution in recent times.
BW is a product that is known for its independent incisive writing and opinions, backed by a competent team of professionals. Over the past few years, BW staffers have won almost all major business journalism awards including Red Ink Award (twice), Polaris Award (4 times), Indian Express Journalism Award and Shriram Award, among others.
10. Business Standard (website)
Business Standard is an Indian English-language daily edition newspaper published by Business Standard Private Limited, also available in Hindi.
Founded in 1975, the newspaper does extensive coverage on the Indian economy, infrastructure, international business and trade, stock and currency markets, corporate governance, apart from a range of other financial news, opinions and insights.
The main English-language edition comes from 12 regional centers, Mumbai, New Delhi, Kolkata, Bengaluru, Coimbatore, Chennai, Ahmedabad, Hyderabad, Chandigarh, Pune, Lucknow, Bhubaneswar, and Kochi—and reaches readers in over 1,000 towns and cities across India.
| | |
| --- | --- |
| Was this article helpful? | |