Delhi, the capital of India is the most populous city with 1.7 million migrants living in the city. The population of Delhi is a combination of people from various classes, speaking different languages, and having diverse cultures. At the same time, Delhi-NCR accounted for a 23% share of start-ups in India. Thus, Delhi is an important city from an advertiser's point of view.
So we have come up with Top 10 Advertising Platforms in Delhi in 2021, that have received the highest traffic on The Media Ant website in the year 2021:
The Indian Premier League is one of the biggest sporting events in India every year. In the year 2020, the series was postponed due to the pandemic. However, IPL 14 is one of the biggest advertising opportunities in Delhi, with more than 25 targeting cohorts and advanced options for digital ads.
The streaming of IPL on Star TV channels did witness the advertising of several new brands, but IPL advertising on Hotstar did steal the show. Hotstar IPL ad packages 2021 start at INR 1 Lakh with various filter options like age, demographics, interest and device which makes it a great deal.
Category: Digital- OTT
Popular Ad Types: Mid-roll video ads, Pre-roll video ads, Branded Cards
Popular Targeting Options: Geo, Audience, Device, Language Feed
Metro stations in Delhi offer sufficient space to place advertisements. The metro train network in Delhi is an easy way of reaching the masses in a convenient and hassle free manner. Advertisers can go for colorful billboards to target the metro users as well as the non- metro users. It is one of those outdoor advertisement techniques that has an extremely strong foothold and focused approach. Having advertisements in the Delhi metro rail is also a great boost to your business and the product which is displayed in the ads.
Category: Non-traditional
Popular Ad Types: Interior train branding, Exterior train branding, Smart card- Back side, Train Interior Panel Advertising
Year 2020 saw a huge loss in distribution due to the pandemic. As several areas were under lockdown there was an adverse effect on the delivery of newspapers. A lot of people cancelled their subscription to newspapers too due to the fear of contact with the virus. However, this boosted the popularity of online newspapers, news websites and apps. Inshorts is one of the most popular online news apps and was one of our top visited advertising platforms. It also witnessed a growth of 27% in traffic last year and the app expects further growth.
Category: Digital- News
Popular Ad Types: Banner ads, Video ads, Article, Magazine Card, Fact Card, Roadblock, Native ads, Logo Integration
Popular Targeting Options: Geo
All thanks to the mass reach and connection that television provides, it has indeed been one of the most preferred platforms for advertisers. Due to the ongoing pandemic there are several restrictions put on shooting, however news channels are exempted from lockdown and there is a surge in viewership too, as these are one of the few sources of update. Aaj Tak is one of the top visited news channels for advertising, and gained 33% visitors in the year 2020 and is expected to have an increase this year too.
Category: Television- News
Popular Ad Types: Aston Ad, L Band, Scroller, Laptop branding, Program integration, Teleshopping options
OTT has become the new normal and has become widely popular during the pandemic. Hotstar is one of the most viewed OTT platforms in India. Of course this attraction is because of the live streaming of the Indian Premier League, in fact the platform has an equivalent reach to YouTube. There are few platforms that offer good user experience, a variety of content and advertising options such as Hotstar. Due to the addition of Disney to the existing platform, there has been availability of better offers.
Category: Digital- OTT
Popular Ad Types: Banner ads, Video ads, Masthead banners, App install/Lead generation
Popular Targeting Options: Gender, Age, Geo, Interest, Language, Genre, Device
MX Player is a video streaming app and is currently the top OTT platform. It also has access to a wide range of the latest movies, music videos and popular shows. MX Player also has a huge collection of English, Malayalam, Hindi, Tamil, Telugu, Kannada, and more language shows. It has 43% active users in metro cities and 57% users in non-metro cities.
Category: Digital-OTT
Popular Ad Types: Video ads, Banner ads, Native ads
Popular Targeting Options: Gender, Age, Geo, Interest, Language, Genre, Content, Device
The pandemic also led to people spending most of their time at home, even though television suffered from loss the reruns of several popular shows were hit amongst the audience. Star Plus is the most viewed channel among the GEC channels and has to be in our list of top 10 advertising media in Delhi.
Category: Television- GEC
Popular Ad Types: Video ads, Aston Band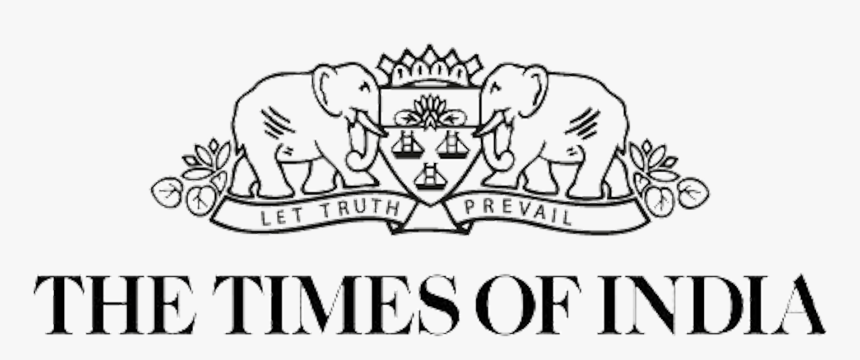 Even though newspapers were badly hit due to the pandemic, and Delhi was one of the worst hit cities, Times Of India Delhi Newspaper Advertising did really well and is in our top 10 ad platforms in Delhi.
Category: Newspaper-English
Popular Ad Types: Quarter page, Full page, Jacket, Half page, Advertorial, Classifieds
Short video format platforms are definitely on the rise and which is the reason MX Taka Tak is the most downloaded Indian App. In fact, in the year 2021 MX Taka Tak witnessed 84.5 million downloads and is a great platform for advertising in Delhi.
Category: Digital App
Popular Ad Options: Video, Video+ Banner, Hashtag challenge
Popular Targeting Options: Age, Gender
One of the most respected and popular magazines in India is India Today. According to Indian Readership Survey, the India Today English edition was the leading magazine from December 2019 to March 2020. India Today had the highest readership which is over 9M readers.
Category: Magazine- English
Popular Ad Types: Full page, Half page, Double spread
| | |
| --- | --- |
| Was this article helpful? | |