In a world where multiple businesses compete for a limited amount of customers' attention, the only way for your commercial magazine ad to be exceptional in the marketplace is to be unique. Magazine ad design may be an excellent method to display your business, acquire new consumers, and keep your current customers interested. Magazine advertisements are an excellent method to reach a large number of people, so make sure your ad design stands out, gets attention, and conveys your message clearly. Collaborate with various agencies so that you can produce a magazine ad design that successfully communicates your brand's messaging, attracts people's attention, and motivates them to take action.
What is a Magazine Advertisement?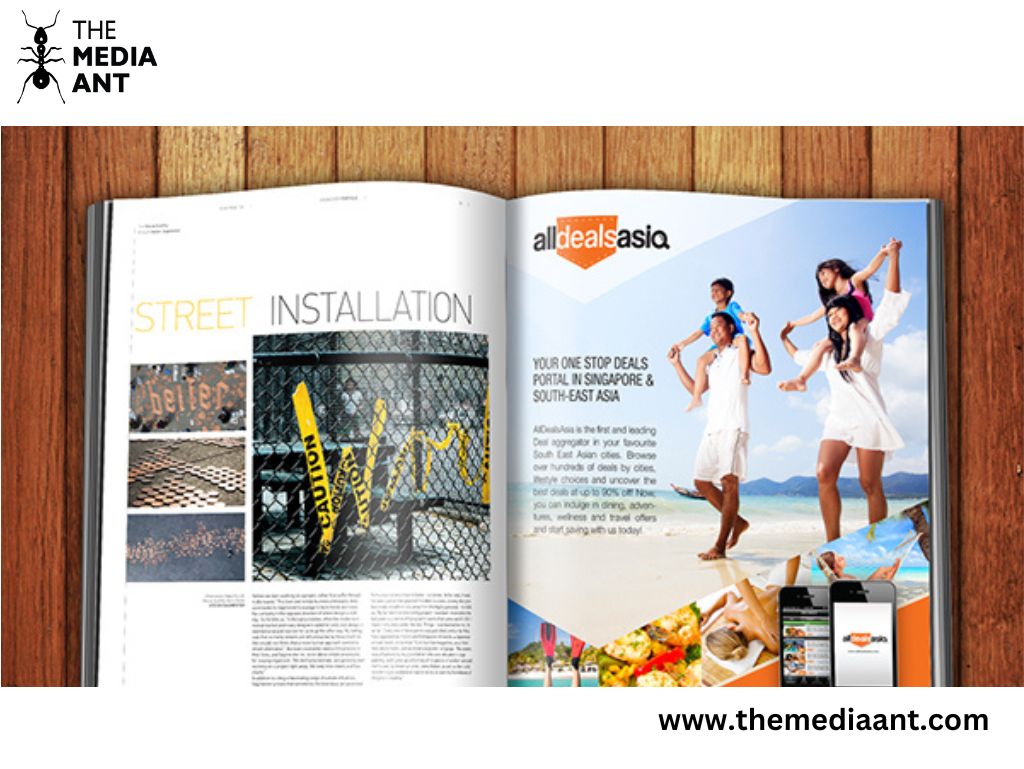 Magazine advertising is a technique for businesses to market their products or services in a magazine. Advertisements of any size can be put in publications that reach the company's desired demographics. Magazine advertising can range from short prose with few photos to full-page ads with enormous photographs or other components.
Normally, magazine advertisements will have a headline, writing, and a picture that are intended to catch readers' attention and persuade them to buy or learn more about the product being sold. When utilized to target readers who engage with the magazine's content, magazine advertising is effective because it improves familiarity with the product.
What is a Magazine Ad Design?
Magazine ad design is an excellent approach to marketing a wide range of goods and services. The objective is to develop a visually appealing and distinctive design that makes readers pause and pay attention to the product or services showcased in the magazine ad.
How can you create a magazine ad design?
Choose the main message that will be presented in the advertisement which should be stated clearly in the slogan, headline, and body content. Then select colors and other design components like text, graphics, and pictures. The design should be balanced in order for the ad to be visually appealing. Colors should be used to complement one another and should successfully highlight the message. Apart from the graphics, the arrangement of the ad should be considered as well. The design, size, and orientation of the ad play a part in its success. It is critical to ensure that the language is simple, easy to read, and properly spaced.
Lastly, before releasing the ad, it is critical to test it. This may be accomplished by soliciting feedback from potential customers on the advertisement. This feedback may then be utilized to make changes to the design before it is released in its final form. Magazine ad layout, with careful thinking and preparation, may give excellent advertising for any product or service.
Why is Magazine Ad Designing Important?
The importance of magazine ad design cannot be overstated because it is the key to successful and effective advertising campaigns. Magazine advertisements have the particular benefit of being able to reach a large number of people. Companies may use physical print to create eye-catching advertisements that reach their target demographic.
Additionally, magazine advertising allows advertisers to personalize their campaigns to the particular publication's readership. Advertisers benefit from the ability to target a certain niche demographic, making their magazine ad design a vital aspect of successful advertising campaigns.
Magazine advert design must be fast and simple as viewers should be able to understand the ad's message within a few seconds. The ad's typography, graphics, and colors should all be employed to produce an effective design that stands out from the competition and captures the audience's attention. Additionally, advertisements should convey a clear yet gripping and captivating message that the audience can easily understand.
Best Magazine Ad Designs
Some of the most loved magazine ad designs from major and small firms are compiled below. Some can make us giggle, while others are hard-hitting or even controversial, but they're all among the greatest magazine advert designs we've seen.
iPod Shuffle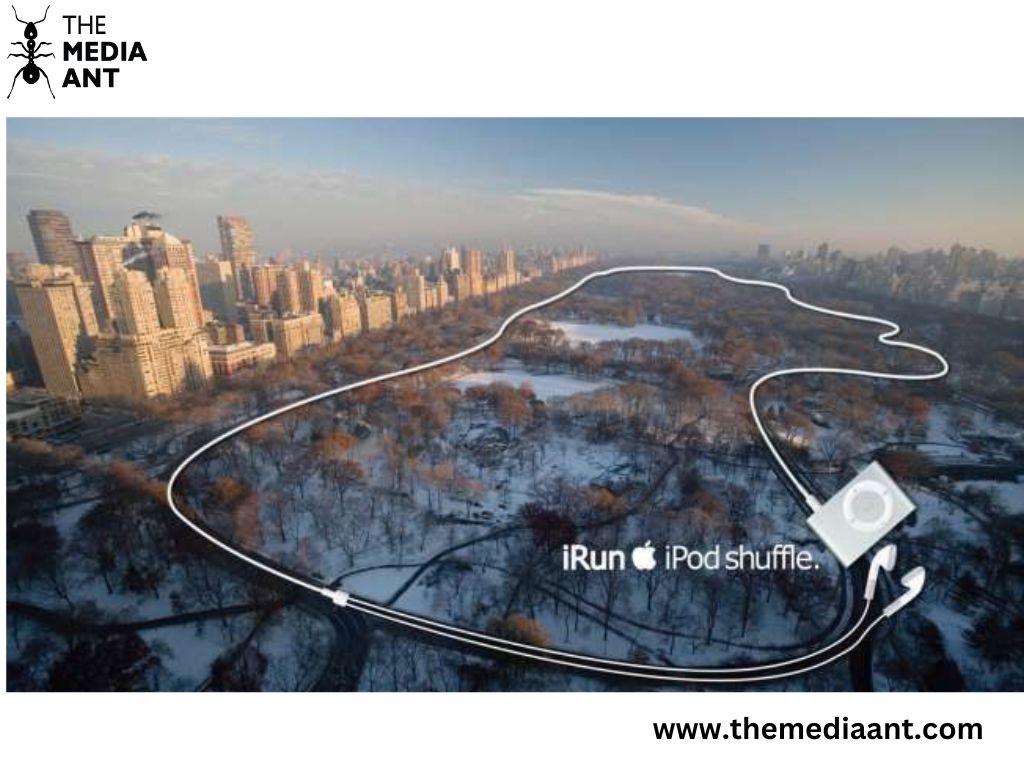 This clever iPod shuffle advertisement utilizes the gadget to plot out a running course across New York City's Central Park, because the gadget is frequently used by joggers and those who prefer to listen to music while walking or running, the advertisement provides a novel method to market the product as relatable to consumers.
Burger King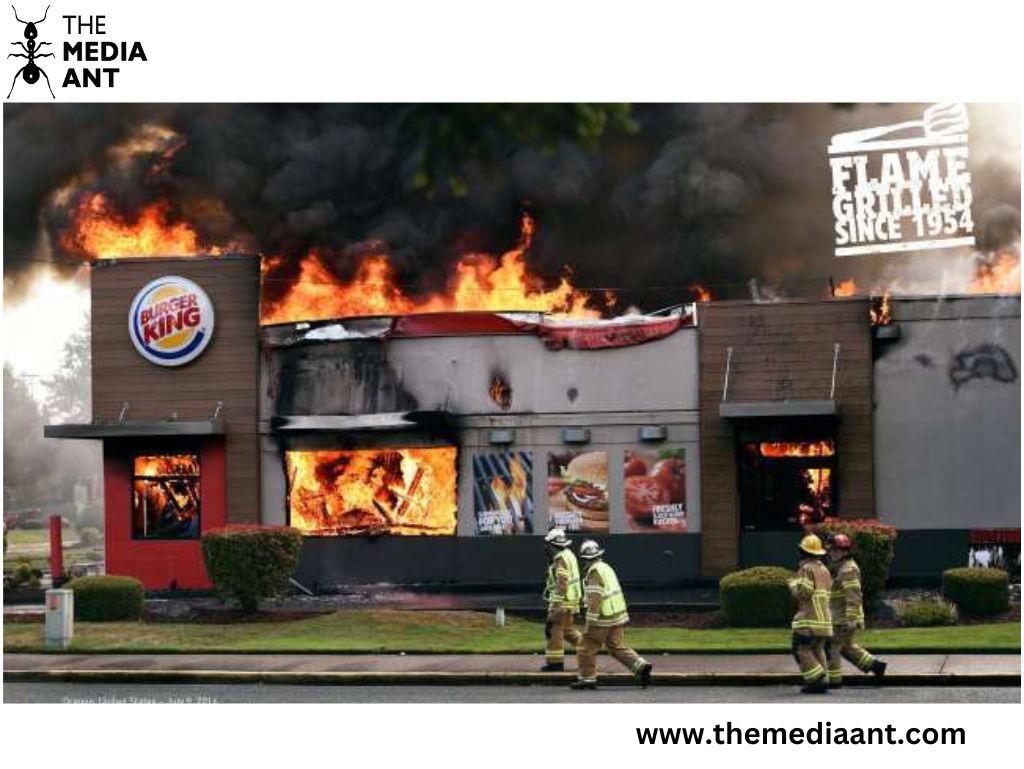 The advertisement is loaded with dark comedy, so it may not be everyone's cup of tea, but it is guaranteed to stand out.
Burger King holds the infamous record for the most restaurants that have burnt down. They also take great delight in flame-grilling their meat rather than frying it.
Volkswagen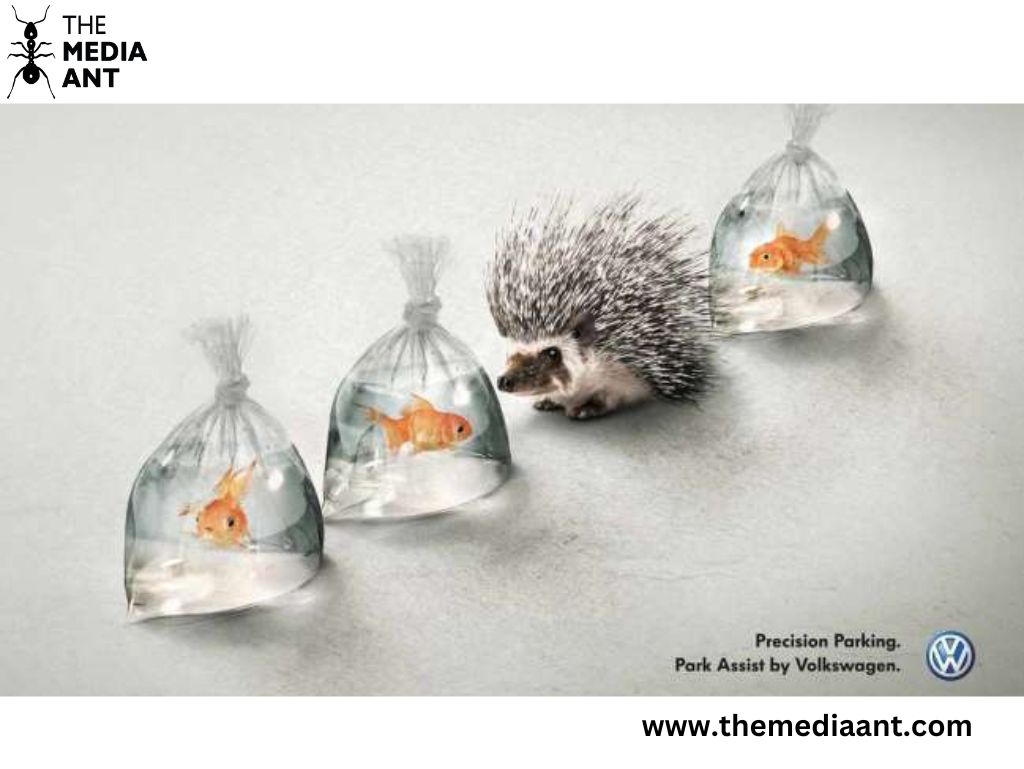 Volkswagen's advertising agency, DDB Tribal, designed a print ad campaign highlighting the capabilities and benefits of the automaker's Park Assist technology. They emphasized the danger of a "tight squeeze" when two automobiles are parked next to one other. The advertisement features a porcupine with a pointed back and goldfish in frail water-filled containers.
The possibility of the porcupine puncturing one of the bags appears to be unavoidable, but the advertisement informs the reader that VW's Park Assist technology ensures that nothing of the like – or at least the real-life equivalent – will occur.
McDonald's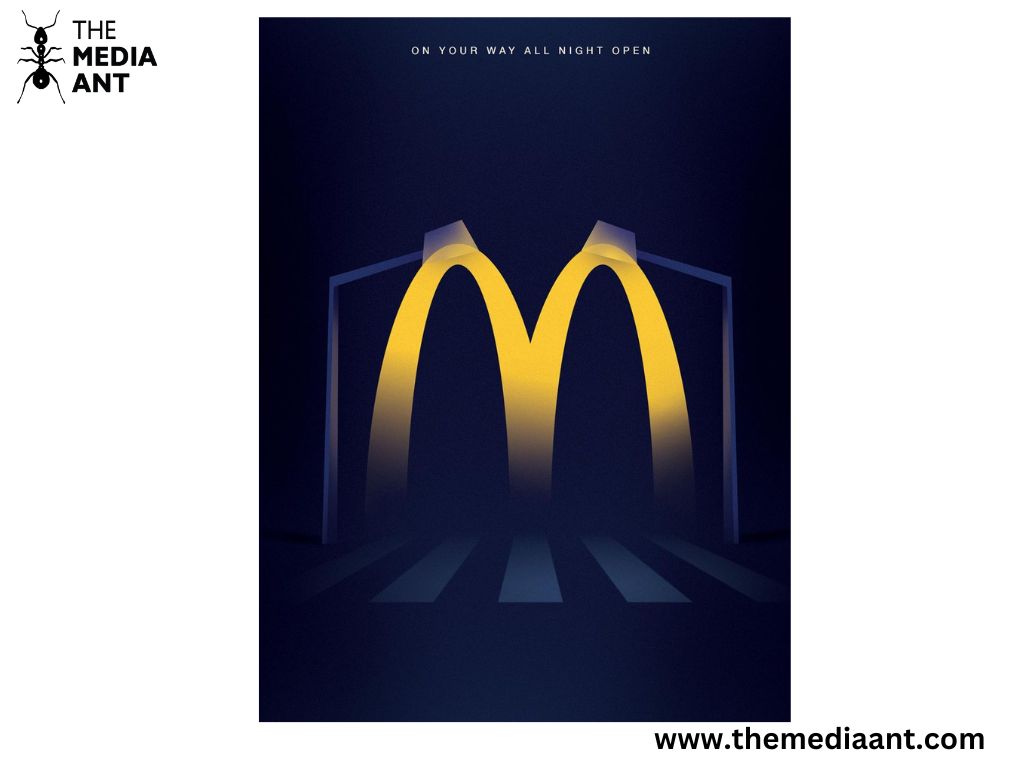 Another excellent offering from McDonald's, this time from the team at Leo Burnett (opens in new tab), who adhered to the modern and basic aesthetics of McDonald's communication with this eye-catching graphic. The distinctive 'M' transforms into lights at night, conveying to viewers the message that McDonald's is available for business at any time, even in the middle of the night.
Motorola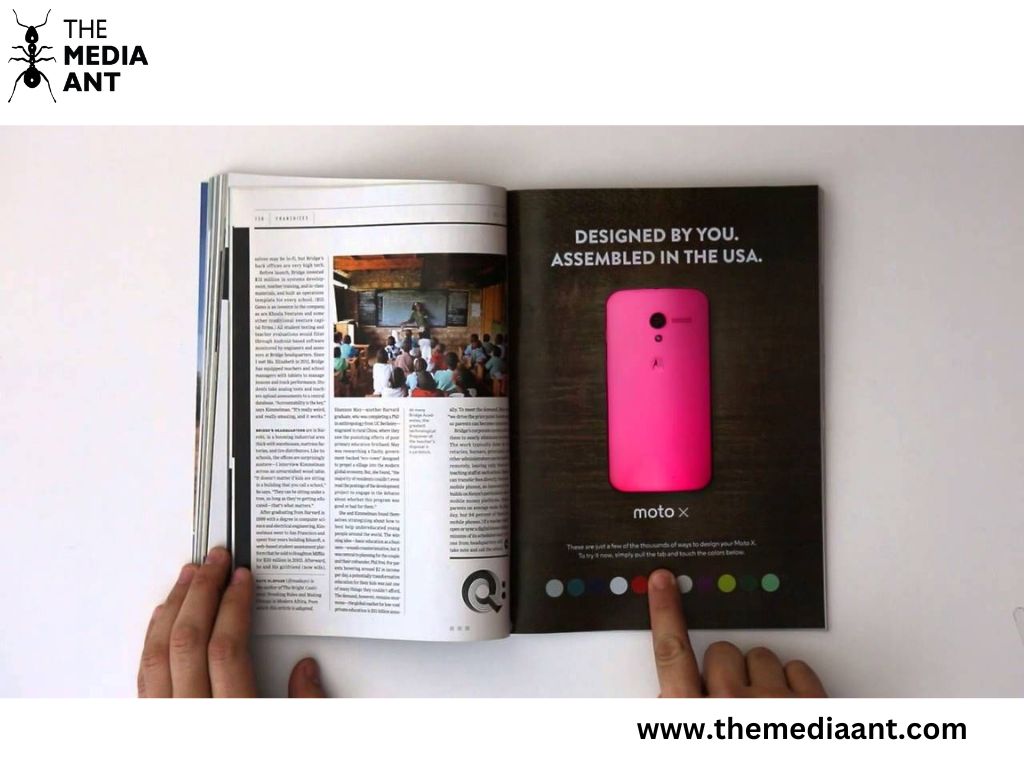 The company collaborated with Wired to highlight Moto X's personalization. By pressing buttons, users may change the color of the phone. The idea allows readers to "customize" the back of a Moto X, with brilliant LEDs lighting up the phone in 11 distinct hues. The advertisement turns off after a few seconds of inactivity, so those four lithium batteries should last you quite a while, acting as a reminder of Moto's success.
Best Practices for Magazine Ad Designing
Following are some of the best practices that can help you to create an impactful magazine ad design-
Have a Clear Message:
Your ad should focus on a single core idea that you wish to convey. Avoid overloading too many ideas into a tiny area. You won't be able to properly communicate your message to your readers if you can't make it plain and uncomplicated.
Choose an Eye-Catching Design:
Draw your reader's attention with an appealing and eye-catching design. Your advertisement should stand out from the rest of the adverts in the magazine.
Add a Call to Action:
A successful magazine ad inspires the reader to take the required action. Signing up for a newsletter or visiting a website to learn more about a product or service might be examples of this.
Keep It Organized:
Since advertising space in magazines is limited, you'll want to make sure your design is well-organized and easy to read.
Employ Colors and Fonts:
Colors and typefaces may assist bring attention to important aspects of your ad. Use a typeface that is simple to read and contrasts well with the backdrop and other aspects of your design.
Test Your Ad:
Before you publish your ad, it is critical to test it. To gain comments on your design, text, and overall impression, show it to friends and family.
Best Magazine Advertising Agency
The Media Ant is one of the best magazine advertising firms since it offers a wide range of services to help businesses reach their target demographics. There is strategic planning, creative solutions, and media planning offered. In addition, The Media Ant has a broad network of publishers, advertisers, and media sources, allowing businesses to reach a big audience.
Additionally, the company has an experienced staff of professionals that can provide tailored solutions to each business's needs.
If you're unsure whether magazine Advertisements are ideal for your company, call us and we'll tell you!
FAQs Related to Magazine Ad Designing
How do I create a magazine ad? 
Some key design concepts that will help your advertisement stand out from the crowd.
Identify who your target consumer is and craft a message just for them.
To achieve the best contrast, choose basic colors.
Make an eye-catching title, photo, and content.
Pick the finest magazine for your ad placement based on your target demographic.
To optimize your reach, make modifications to your ad as needed and consider launching multi-channel campaigns. 
How much does it cost to design a magazine ad?
The cost of designing a magazine advertisement in India varies substantially based on the size and intricacy of the advertisement. In general, the cost might range from roughly Rs.5,000 to Rs.50,000 or more.
What makes a successful magazine ad?
A good magazine ad will have a clear and appealing design, target the proper demographic, stress the benefits and characteristics of the promoted product or service, utilize short and sweet language, and include a call to action. Furthermore, successful magazine advertisements frequently incorporate an instantly identifiable and memorable brand, a single big headline, and vivid visuals or visual metaphors to entice readers.
How effective are magazine ads?
Magazine marketing is frequently a profitable way for businesses to grow their brand. Magazine advertising may help businesses develop positive connections with their products. They help brands increase their brand awareness, and sales and maintain and improve customer retention. 
| | |
| --- | --- |
| Was this article helpful? | |