The forthcoming months are brimming with positive energy as the end of the year approaches and people prepare to bid farewell to this year and welcome the new one with open arms. So, when it comes to beautiful endings and beginnings, nothing beats catching up over movies with your old friends and family.
Advertisers have always regarded the entertainment sector as a crucial target market. Cinema advertising is a popular type of marketing among marketers because of its high ROI (return on investment) and low cost.
In this blog article, we'll look at all of the upcoming movies that will delight and thrill the audience and is a golden opportunity for advertisers.
Black Panther Wakanda Forever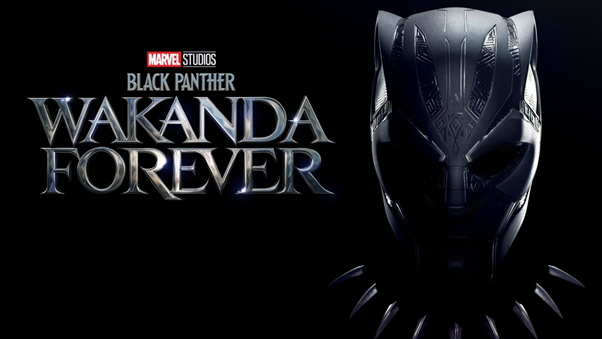 Language: English
Genre: Sci-Fi
Cast: Tenoch Huerta; Angela Bassett; Danai Gurira; Letitia Wright; Lupita Nyong'o.
Release Date: 11 November 2022
Black Panther has been long awaited and no wonder that everyone's weekend plan this week includes having a theatre experience of watching Black Panther. Marvel never disappoints, placing your advertisement here is the safest bid one can go with but again Sci-fi is a niche on its own and has a particular set of audience, it might work wonders for a few brands for some it might doesn't work.
To know more about how to get slots for Black panther movie advertisement visit The Media Ant. Book your slots today for the Black Panther movie advertisement before you miss the chance!
Dhamaka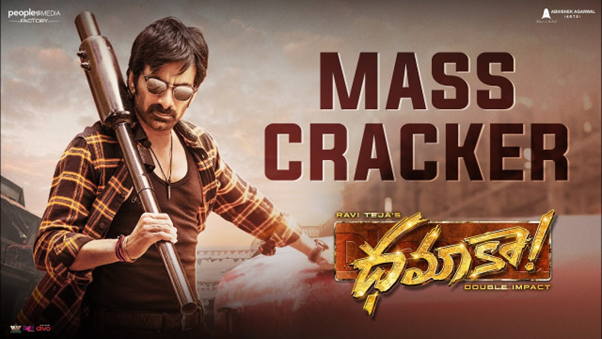 Language: Telugu
Genre: Action/Comedy
Cast: Ravi Teja, Sree Leela, Jayaram, Sachin Khedekar.
Date: 23 December 2022
Dhamaka's obnoxious trailer sets the tone for the next advertising materials. In reality, the teaser, which is packed with dramatic action sequences, is intended to showcase Ravi Teja's mass character in the film. The movie's slogan is "Double Impact," and the teaser delivers on that promise. The tale is elevated by the background soundtrack and visual display. The production values are extravagant.
Drishyam 2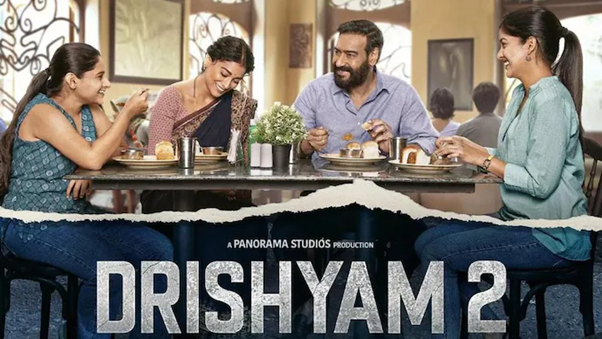 Language: Hindi
Genre: Drama/Crime file
Cast: Ajay Devgn, Shriya Saran, Tabu, Ishita Dutta, Akshaye Khanna.
Release Date: 18 November 2022
A gripping tale of an investigation and a family threatened by it. Will Vijay Salgaonkar be able to protect his family this time?
The audience is waiting for the answers, but the only answer for the advertisers is Yes! Yes to advertise here without any second thought.
Avatar: The Way of Water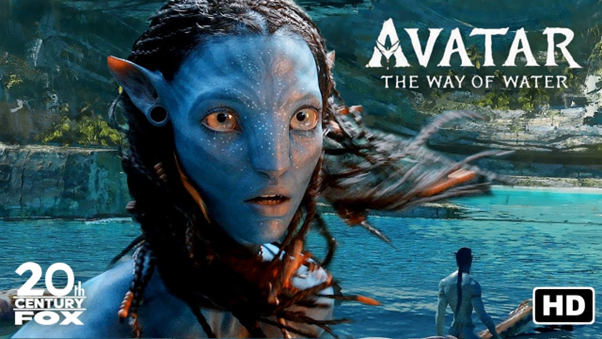 Language: English
Genre: Sci-Fi/Fantasy
Cast: Zoe Saldana; Jamie Flatters; Michelle Yeoh; Sigourney Weaver; Kate Winslet.
Release Date: 16 December 2022
People love fiction as they offer a larger-than-life experience, and Avatar: The way of water is here to provide us with an experience like that again. Avatar: The Way of Water is an upcoming American epic science fiction film directed by James Cameron and produced by 20th Century Studios.
It is the second film in Cameron's Avatar franchise, following Avatar (2009). Set more than a decade after the events of the first film, Avatar: The Way of Water begins to tell the story of the Sully family, the trouble that follows them, the lengths they go to keep each other safe, the battles they fight to stay alive, and the tragedies they endure.
Avatar movie cinema ads would work wonders for the brands at this moment. If you are a brand looking to go with Avatar movie cinema ads visit our website The Media Ant
Bhediya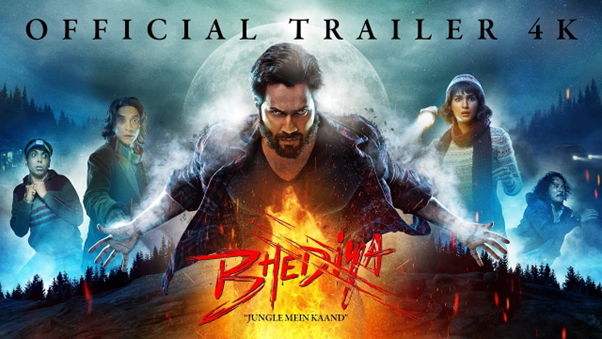 Language: Hindi
Genre: Horror/Comedy
Cast: Varun Dhawan; Kriti Sanon; Deepak Dobriyal.
Release Date: 25 November 2022
Set in the forests of Arunachal, Bhediya is a story of Bhaskar, a man who gets bitten by a wolf, and begins to transform into a creature. As Bhaskar and his buddies try to find answers, a bunch of twists turn, and laughs ensue.
Horror comedy is something with which Bollywood has been experimenting a lot lately and has received a good response from the audience, again cherry on the top for the brands.
Yashoda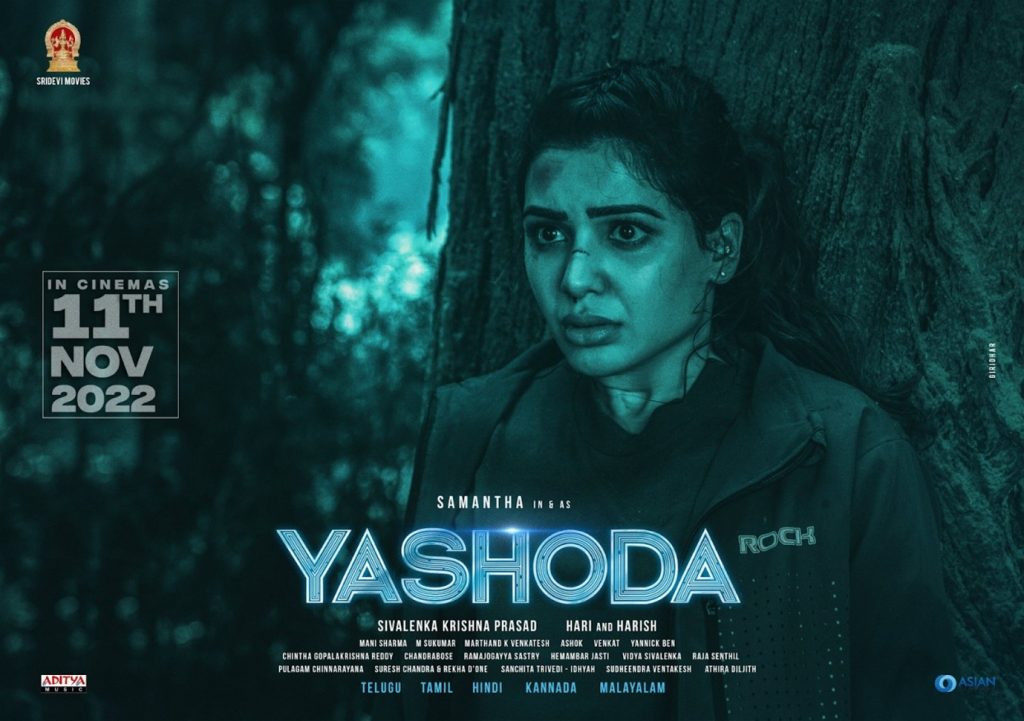 Language: Telugu
Genre: Mystery
Cast: Samantha, Unni Mukundan, Varalaxmi Sarathkumar, and Murali Sharma.
Release Date: 11 November 2022
Post great anticipation and excitement, Samantha Ruth Prabhu's Yashoda trailer was revealed, sending adrenaline rush down the spine with its enthralling visuals and background music, the unique and interesting concept is backed by the phenomenal performance by Samantha.
After the teaser and sneak peek, the makers of Yashoda finally revealed the trailer that instantly grabbed the attention of the internet. The trailer features Samantha as the surrogate mother Yashoda, unfolding the secrets of a serious medical crime with courage, while the last dialogue explains it all.
It's always a pleasure to see women playing the main lead and it's pleasant to see the Tollywood industry also participating in the same.
Ganapath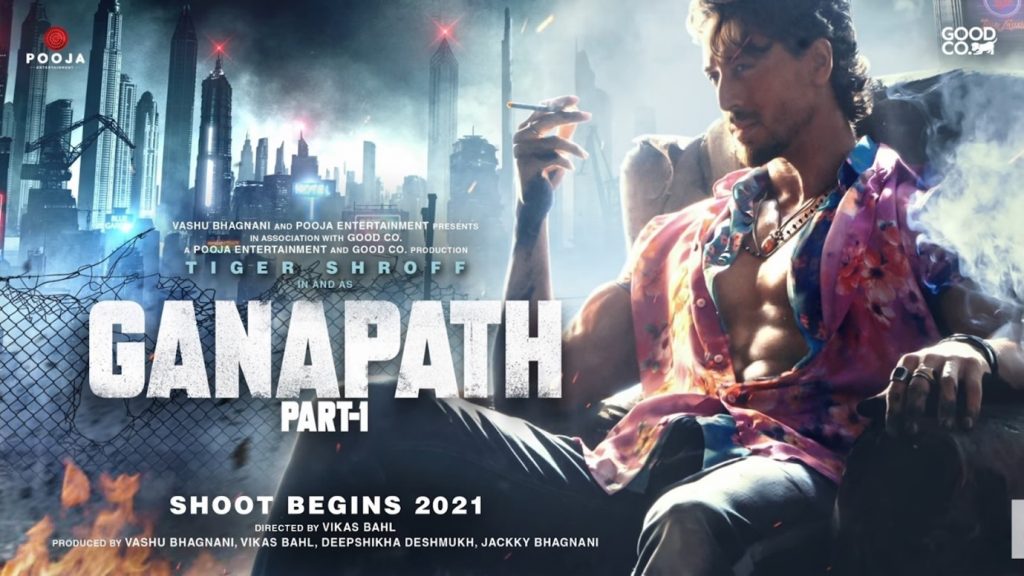 Language: Hindi
Genre: Action thriller
Cast: Kriti Sanon, Tiger Shroff, Rohit Bhujpal
Release Date: 23 December 2022
Ganapath Part-1 is an upcoming action movie that stars Kriti Sanon and Tiger Shroff in the lead roles. The duo has reunited for the first time after their debut movie, Heropanti (2014).
Uunchai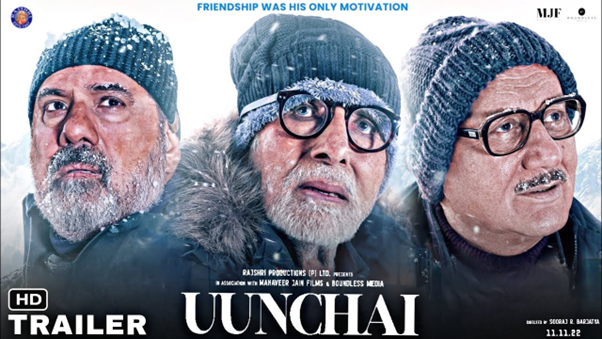 Language: Hindi
Genre: Adventure Drama
Cast: Amitabh Bachchan; Anupam Kher; Parineeti Chopra; Danny Denzongpa; Boman Irani.
Release Date: 11 November 2022
Uunchai is already at "Uunchai" with the face value it is offering, casting the three legends, Amitabh Bachaan, Anupam Kher, and Boman Irani it narrates a tale of three friends who take a trek to the Everest Base Camp.
A simple trek turns out to be a personal, emotional and spiritual journey as they battle their physical limitations and discover the true meaning of freedom.
Yodha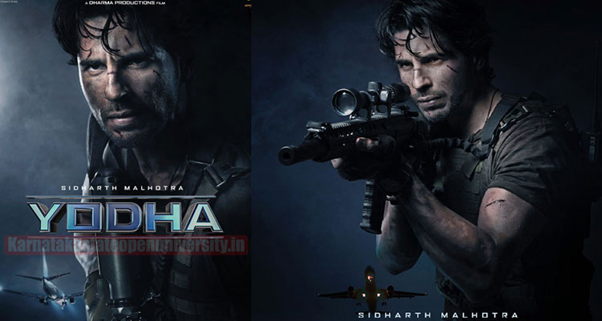 Language: Hindi
Genre: Action thriller
Cast: Disha Patani, Sidharth Malhotra, Raashi Khanna, Sammy Jonas Heaney, Sharik Khan.
Release Date: 11 November 2022
After winning everyone's heart with his role in Shershah, Siddharth Malhotra is again back with Yodha in his most loved role, as a soldier, The movie will be based on an Airplane hijack where a soldier helps the passenger and fight against the terrorist. But the damage to the flight engine made it very tough to survive the situation.
Pathaan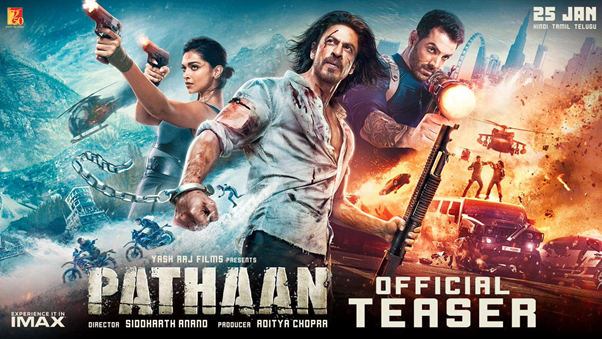 Pathaan is the most expensive project of Yash Raj Films and it would attract a lot of audience for the big screen, starring Sharukh, Deepika, and John, it is being said that this film is going to break records as Deepika and Shahrukh are sharing the same screen after so long and fans are waiting for the same.
For the brands looking to go with Pathan movie theatre ads, this is the right time for the same. To book slots for Pathan movie theatre ads visit The Media Ant.
Language: Hindi
Genre: Action thriller
Cast: Shah Rukh Khan, Deepika Padukone, John Abraham.
Release Date: 25 January 2022
If you're a brand looking to go with cinema advertising or want to know about upcoming movie advertisement rates. At The Media Ant, we are always there to simplify media choices and help you execute your campaigns.
To know more, write to Help@TheMediaAnt.com or check out The Media Ant Cinema Advertising Options.
FAQs Related to Upcoming Movies Advertising
WHAT ARE UPCOMING MOVIE ADVERTISING RATES?
To know about upcoming movie advertising rates visit the 'Cinema Advertising' section on our homepage.
WHAT DO I GET FOR THESE RATES?
1. Your ad is played a minimum of 3 times per day and a maximum of 5 times per day.
2. The ad is played once during the show. You can choose the interval or before the start of the movie.
3. The rate is for a Week.
WHAT ARE THE TIMELINES FOR CINEMA ADVERTISING?
1. Cinema Campaign can only start on a Friday
2. Creative and payment needs to be completed by Wednesday 5 pm
WHAT FORMAT IS REQUIRED FOR CINEMA?
1. Slide – 2048 pixel (W) x 858 pixels (H) JPEG Image in 300 dpi resolution"
2. Video – MOV or MP4 (High resolution)
3. Audio File – WAV
WHAT IS THE PROOF THAT MY AD IS BEING PLAYED?
1. Inspection pass will be provided on Monday morning.
2. In-person inspection can be done by the client at anytime.
3. Please write back to us for arranging the inspection.
4. Single screens share the contact number or log report at the end of the campaign.
| | |
| --- | --- |
| Was this article helpful? | |