What Would We Cover In This Article?
Following are the topics we would discuss in the article. You can skip to relevant sections by following the links below.
When it comes to sports as well as brands, people share the same kind of sentiments. Just like sports fans can go on for hours, debating about their favorite sports-persons and games, brand evangelists too aggressively vouch for the brands they love. But should this be the only reason for advertising during live matches? No, there's much more to this.
Before we get into the marketing and psychological factors of sports sponsorship and advertising, can we entertain you with a fun fact? Sports sponsorship dates back to the times of gladiators in ancient Rome where wealthy and influential citizens sponsored the gladiator combats which used to be advertised on walls and pamphlets used to be distributed.
Moving on to the current scenario, here are some of the reasons why brands prefer advertising during live streaming/broadcast of sports:
Highly engaged audience: No channel switching during ad breaks!
Though streaming on the same devices as series, movies or other content, live sports are far more engaging. Sports matches are not only a source of entertainment but major events that attract a lot of news and discussions.
It's like an edge-of-the-seat thriller where each and every action can lead to a different outcome. Hence, it commands the highest level of attention by the viewers who don't even change channels or swap the screens during commercial breaks which are much shorter too.
Strong emotional connect: Games end but memories stay!
Sports is not only a source of entertainment but a demonstration of action, skill, group dynamics, leadership, entertainment as well as pride (team/state/national level).
The motive to watch live sports might vary for the sports audience from national pride to following a particular sports player, but the emotions are strong and everything that happens during a match leaves a deep and long-lasting impact on the audience mind including which brands were associated with the match.
Positive association with brands: Remember that ad we watched during IPL 2020?
Sports is often associated with several positive emotions- patriotism, a bias for action, brotherhood, transparency, fair play, etc. When a brand associates itself with sports, in the audience's minds, similar associations are formed with the brands too.
---
2020 was the year that the entire world would never forget. With Covid-19 spelling doom for all activities including business, travel and sports too. And while all high-scale events were cancelled and advertising figures dipped massively, IPL 2020 announcing their return from the dead just before the festive season met with an unparalleled fervour. Don't believe us? Checkout the facts below:
IPL 2020 was the most searched topic of the year 2020 which means there were more people searching for IPL than Coronavirus which was the most searched topic globally.
IPL 2020 broke all records, not only in terms of viewership but also in terms of advertising:

Star Sports had 18 sponsors and a total of 110 advertisers, the highest in IPL History

Disney+ Hotstar witnessed a total of 230 advertisers, again the highest in IPL History
But, it's not the magic of 2020 only, with every passing year IPL has made records to break them the very next year. Have a look at the increasing popularity of IPL among people:
We all know Cricket is synonymous to God in this country. This love for cricket transcended the national boundaries in 2008, when Indian Premier League was launched. On similar lines of English Premier League, Indian Premier League was conceptualized to bring sports and entertainment together.
Currently, IPL has 8 teams who are named after 6 metros and 2 states of India- Delhi, Mumbai, Kolkata, Chennai, Bangalore, Hyderabad, Punjab and Rajasthan. These teams are owned by corporates and celebrities. Every year there is an auction where team owners bid for their players from a list of selected players from Indian as well as overseas cricket teams.
Every year, IPL takes place in the months of March, April and May. Usually, the matches take place in all the 8 home states of the teams in 20-20 format. This year, the first phase of IPL 2021 took place during the months of April and May and had to be discontinued due to the pandemic. The remaining matches would take place in UAE starting from 19th Sep 2021. Following is the schedule of IPL 2021 UAE matches:
Apart from being a sporting event, IPL is also packed with entertainment and marketing events. From quirky ads to catchy jingles, contests, celebrity's performance, fantasy sports league, on-ground activation, there has been no-stone unturned when it comes to promoting the mega event called IPL.
Here's what marketers have to say about IPL 2020 and it's impact
---
In 2017, Star India bagged the television and digital broadcasting rights for Indian Premier League. This means that Star India channels in case of TV and Hotstar in terms of digital have the official rights to broadcast and stream live IPL matches.
Hotstar is the digital arm of Star India. It is one of the largest video OTT platforms in India. In April 2020, Hotstar was merged with Disney+ to be rechristened as Disney+Hotstar.
While television broadcasting and digital streaming are meant to watch the live matches only, Hotstar went beyond to ensure that the experience of viewing IPL matches live is not unidirectional but also engaging the audience and providing them a platform to connect with friends and family while enjoying the game. Here are a few features that sets Hotstar apart from its contemporaries when it comes to sports live streaming:
Social Media Feed:
Watch n Play: Apart from live streaming, Hotstar also introduced Watch n Play where audience can play guessing games, win prizes, watch key info about matches and also share messages, emojis etc with others. (as shown in the video below)
Hotshots & Duets: In IPL 2020, Hotstar introduced two new features to its Social Media Module- "Hotshot" and "Duet". Using Hotshots, users can share their selfies with reactions to the live streaming of matches on the chat. While duet involves user-generated videos that are a re-creation of famous videos and reactions during the game. (Images attached below)
Watch Parties: Watch Party is a way for people to watch videos on the platform together in real-time. It's a new feature that has been added this year. (Refer to the image below)
Exclusive Cricket Content: Apart from this, just like Television telecasts, pre-match and post-match analysis by Cricket experts also forms a part of the experience.
Regional Language Feed: Apart from English and Hindi, IPL matches have commentaries in regional languages Tamil, Telugu, Kannada, and Bengali.
---
Reach: IPL 2020 witnessed a reach of 260+ million. In IPL 2021, the reach will be over 280 million.
Young, Urban, Male: Disney+ Hotstar has the largest sports viewing premium audience and covers ~80% of Male, Age 15+ years, NCCS AB Urban population of India that watches IPL Live.
Affluent Audience with High Propensity to make online transactions: Advertising on IPL on Hotstar is one of the fewest ways to target the SVOD audience who are affluent and are definitely acquainted to one of the online payment methods. Here's a snapshot of Hotstar + Disney's penetration among various categories:

Education: 40% Hotstar users are Garduates/Diploma Holders.

Income: Average monthly household income is ~ INR 18,000.

Ownership: More than 70% penetration in premium durables.

Finance: 63% penetration in credit card users.

Entertainment: 90% penetration in paid OTT apps audience.

Online Shopping: 66% penetration among monthly online shoppers.

Travel & Holiday: 66% of annual travelers.

Engaged Audience: People spent 33% higher watch time per user vs IPL 2019. 520 million questions were answered on Watch n Play and 15 million comments and hotshots shared.
---
High Impact Advertising: The impact of Hotstar advertising during IPL is unparalleled. Here is a snapshot of average lift offered by Hotstar ads during IPL (IPL 2019):
As seen in the above image, advertising on IPL on Hotstar has brought an uplift of 9-10% across aided awareness, message association, brand favourability and purchase intent.
Not only this, when compared to other mediums of advertising, Hotstar IPL has brought a disproportionate amount of impact when compared to share of spends (as seen in image above). A detailed analysis for IPL 2020 ads is in the following section.
Audience profile: Major part of IPL audience on Hotstar is formed by the millennial and Gen Z (Above 15 years of age), urban males with high purchasing power and a high propensity to buy. A report by KPMG has categorized digital users of the country in various brackets based on the income level and evolution of these digital users. The audience profile of Hotstar matches that to the top-level digital consumers of the country- Digital Sophisticates (top 3%) and parts of Digital Enthusiasts (36%) and has the following characteristics:

They belong to the top income bracket in the country and complete most transactions online.
Likely to have several paid video & audio subscriptions that make it difficult to target them through advertising on digital platforms since Hotstar IPL is one of the fewest media to advertise to paid subscribers of OTT.

Highly engaged users: Apart from live sports, Hotstar also offers regional language commentary, a live sports game to play, and a social feed to share emojis and comments, and this year, they have introduced watch parties as well. The result is a highly engaged user. According to the latest report, IPL 2020 on Hotstar recorded a 33% higher watch time per user vs IPL 2019 on Hotstar.
Brand association with IPL: IPL is one of the highest valued brands in the country and last year it grew by 13.5%. People are emotionally connected to the brand as well as consider it one of the most premium brands. Apart from this, IPL matches are high-impact platforms where ads can leave a long-lasting effect on the audience's mind.
Low cost per reach: 1000 ad impressions (views) can cost as low as INR 210, ie. 21 paise per view for mid-roll video ads.
Low advertising budget: Sports advertising is widely popular for being a high-impact property. For years, sports advertising has meant television advertising where although reach is high, advertising packages have been exorbitantly high-priced. Hotstar has disrupted this practice by offering advertising packages for as low as INR 1 Lakh. Now advertisers have more power in their hands to decide where and how to advertise.
Targeting options: One of the major advantages that Hotstar offers is the ability to target the audience during a live match. This is something unheard of for other platforms. Hotstar has an edge when it comes to technical expertise and high reach. The platform offers a number of audiences targeting filters to select their audience. We will discuss this in detail in the next section.
---
Brands who want to raise their awareness among the audience and capture their attention should opt for IPL advertising. These are apt for both online and offline brands like FMCG, automobile etc. These ads are charged on the basis of views/impressions. The objective of these ads would be to reach out to maximum number of people and gain their attention and trust by showing these ads optimum number of times.
Mid roll video ads are 10-30 sec non-skippable ads that would be played during the over breaks, drink breaks and other breaks during the live streaming of matches. These ads are very effective in terms of branding because they are long enough to narrate a touching story and are delivered to an audience that is highly engaged in the match. However, these might not be a very good option for driving traffic to the website since people would not like to leave a live match to visit another website. Only one level of targeting is possible for mid roll video ads.
Pre-roll video ads are 5-10 sec long non-skippable ads that are played before the live streaming of a game starts. Since these are played before the live streaming of matches, they are not as high impact as mid-roll ads but experience a higher CTR. Two levels of targeting are possible in the case of pre-roll video ads.
Branded Cards are simple banners that carry the brand logo and message. These are placed just below the live streaming of match in the social live feed. Brand cards can also go under 2 levels of targeting.
Following is a comparative table having details about all the three ads types:
| | | | |
| --- | --- | --- | --- |
| | Mid-Roll | Pre-Roll | Branded Cards |
| Objective | Branding | Branding | Branding |
| Ad Format | Video | Video | Display |
| App/Website | Mobile App, Website & Connected TV | Mobile App & Website | Mobile App |
| Ad Length | 10-30 sec | 5-10 sec | NA |
| Placement | Within the live video, during over breaks/drink breaks | Before the live video starts streaming* | Appears in the social live feed* |
| Avg CTR | ~0.2% to 0.5% | ~2% to 4% | ~0.5% |
| Pricing Model | CPM | CPM | CPM |
| No. Of Targeting Possible | 1 | 2 | 2 |
---
Hotstar offers 25 cohorts/target audience groups for advertisers to select from. These targeting options can be divided into 3 categories/levels:
Geography Targeting
Based on geography, there are 18 location options to select the target geography. Advertisers can select one or combination of more than one location based on their target audience. Following are the 18 locations options:
Combination of cities:

Top 6 Metros: Mumbai, Delhi, Chennai, Kolkata, Bangalore & Hyderabad
1 Mn+ Town: Pune, Ahmedabad, Jaipur, Patna, Indore, Bhopal, Lucknow, Ludhiana, Ernakulam, Ranchi, Surat, Chandigarh, Kanpur
Combination of states:

HSM (Hindi Speaking Market): Pan India minus the Southern States
Southern States: Tamil Nadu, Andhra Pradesh, Telangana, Karnataka, Kerala
North India: Delhi, Punjab, Haryana, Uttar Pradesh, Uttarakhand, Rajasthan, Madhya Pradesh, Chhattisgarh, Jammu & Kashmir, and Himachal Pradesh
West India: Maharashtra and Gujarat
East India: West Bengal, Assam, Odisha, Bihar, Jharkhand & North Eastern States
Individual States: Maharashtra, Gujarat, AP + Telangana, Tamil Nadu, UP + the UK
Individual Cities: Mumbai, Delhi NCR, Bangalore, Hyderabad, Chennai & Kolkata
Audience Targeting
Audience targeting is based on the audience profile- gender, language preference and apps used.
Female: Even though Cricket is believed to be a male-dominant space, more and more female audience are being added every year. Female viewership for the 13th season of the IPL was up by 33% as compared to IPL 12.
Using Female targeting, brands can target the female audience of IPL 2021 on Hotstar.
Last year, Niine a sanitary napkin brand created a lot of positive buzz by sponsoring the team Rajasthan Royals.
SMB (Small, Medium Businesses): An appography based targeting option where you can reach users based on their usage of apps related to business.
IPL advertising has always been deemed best for B2C advertising but this targeting would help B2B brands to target their audience too. In the last IPL, Khatabook a B2B brand was one of the most successful advertising brands.
Regional Feed Targeting: This targeting is based on the language the audience selects for the in-match displays and the commentary. The available options are- Tamil, Telugu and Kannada.
Device Targeting
15K+ Devices: This targeting option is for brands who want to target premium audience by showing ads to audience having a handset of value more than INR 15,000.
Below INR 15K Devices: This targeting option is for brands who want to target masses by showing ads to audience having a handset of value less than INR 15,000.
For mid-roll video ads, only one cohort can be selected. For other advertising options, up to 2 levels of targeting can be selected but the advertiser has to select each from one category only (except geography). For example, a brand can select multiple locations from geography targeting options but only one from audience or device targeting options respectively.
How to use the IPL audience targeting options to maximum effect: Some Examples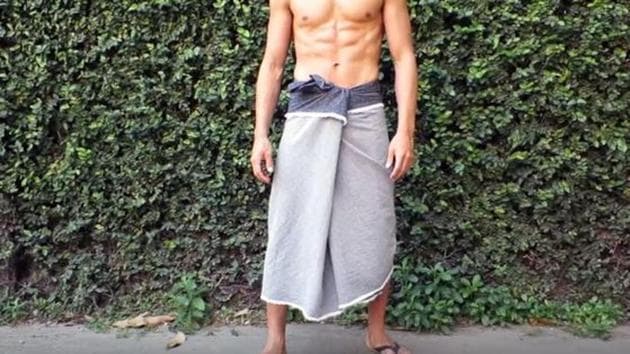 Example 1: Targeting the Southern States: KKB Lungi
About the brand: KKB is a very popular lungi brand in the country.
Reason to select the targeting option: Lungi is particularly very popular in the Southern part of India. Men wear lungis at home as well as in public as well. Considering Hotstar has a significant population of male population, targeting the Southern States region like Tamil Nadu, Kerala, Andhra Pradesh/Telangana, and Karnataka can help the brand to reach out to the audience in target geographies only.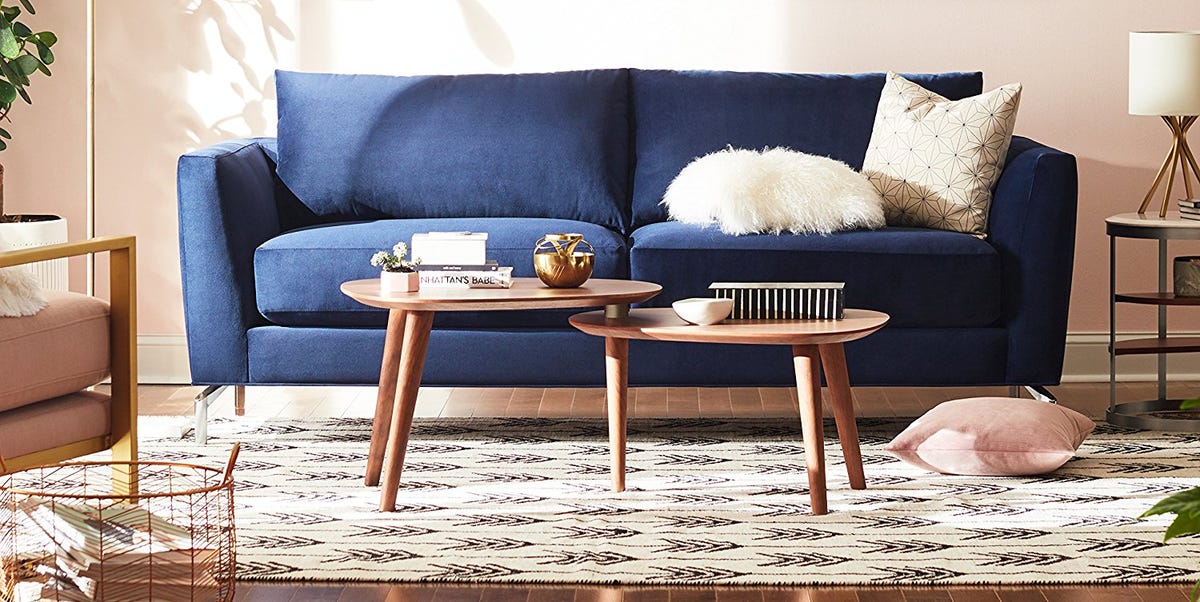 Example 2: Targeting all the metro cities: Furlenco
About the brand: Furlenco is a popular furniture and appliances renting company.
Reason to select the targeting option: Furlenco has a presence in the top 6 metro cities. Considering the very high percentage of migrants in these metro cities (male form a higher percentage of the migrant population) and the convenience of renting furniture and appliances instead of buying, the IPL audience on Hotstar is a perfect fit for targeting. Hence, targeting the IPL audience in the six metros is a good idea for a company like Furlenco.
Example 3: Targeting Female: Niine
About the brand: Niine is a sanitary pad brand
Reason to select the targeting option: IPL is a high-impact advertising property and provides the best launchpad for brand-awareness campaigns. A sanitary pad is a product that's used by females of all ages and in all geographies. Hence, targeting the female audience who's watching IPL live on Hotstar can be a good idea.
Example 4: Targeting people with handset value less than INR 15K: Brand Factory
About the brand: Brand Factory is one of India's biggest discount retail chain that offers a wide range of apparels.
Reason to select the targeting option: Brand Factory is one of the largest discount chains in India hence targeting budget handset would be an apt IPL 2021 advertising option on Hotstar.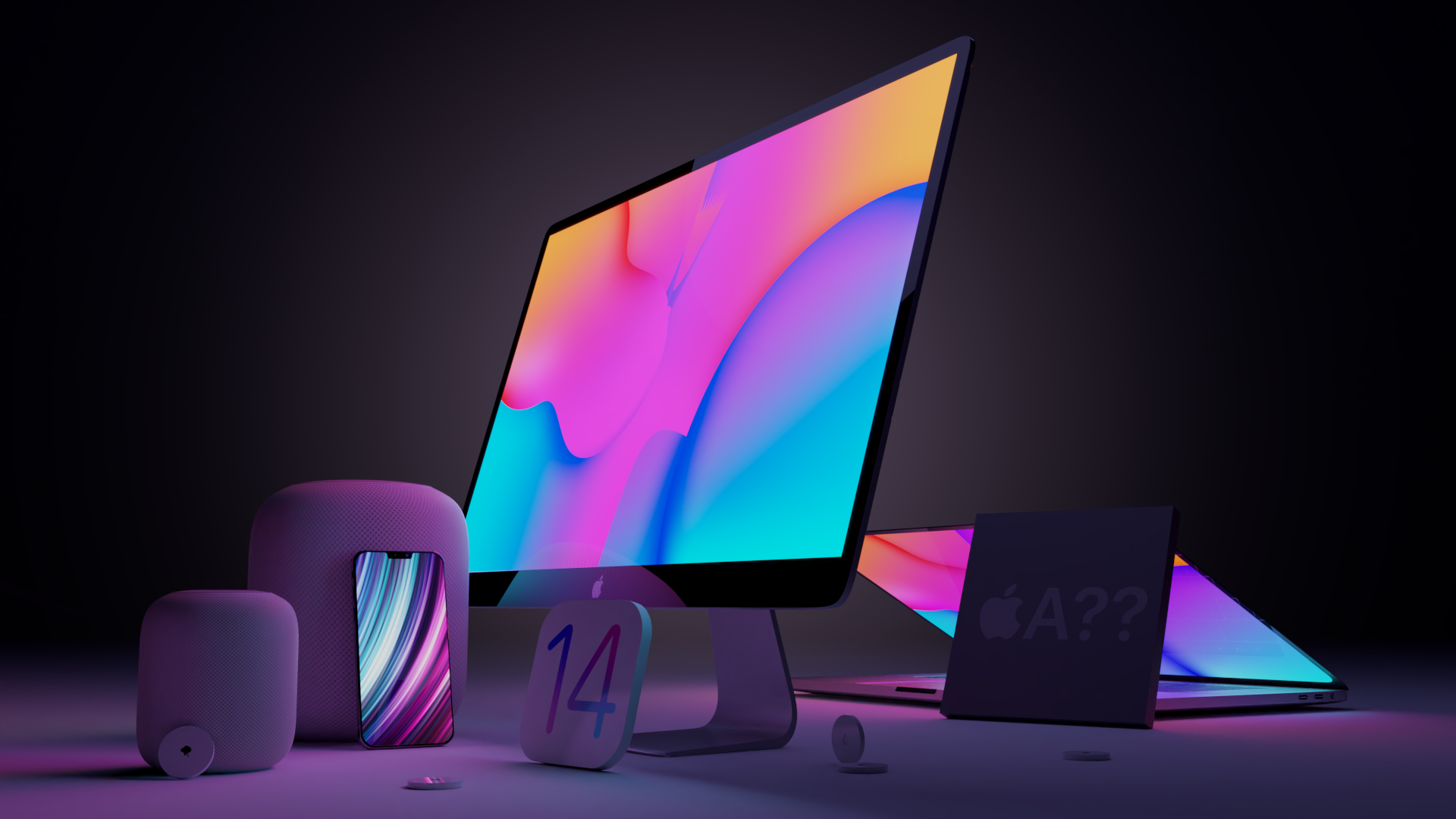 Example 5: Targeting people with premium handsets (Handset Value above INR 15K): Imagine Stores
About the brand: Imagine stores are retailers of Apple products
Reason to select the targeting option: Apple products are expensive. People who already own a premium handset have high affinity towards buying expensive handsets and other gadgets by Apple.
Example 6: Targeting small and medium businesses (SMBs): Shiprocket
About the brand: Shiprocket is a logistics aggregator that takes care of shipping for direct to consumers sellers/brands.
Reason to select the targeting option: SMBs are Shiprocket's target audience. Targeting SMBs through IPL advertising on Hotstar gives them an opportunity to pitch to tech-savvy business owners who would be the best audience for the brand.
---
For Pre-roll ad video: INR 235 for a 5-10 sec video for 1000 ad impressions
For Mid-roll ad video: for 1000 ad impressions

Live (10-sec): INR 210
Highlights (10-sec): INR 175
Living Room (10-sec): INR 400

For Branded cards on Social Feed: INR 85 for 1000 ad impressions
For each level of targeting- additional 33% for Mid-roll video ad and ~50% for Pre-roll video ad and branded cards on the social feed
How to calculate the cost of advertising on IPL 2021 on Hotstar?
Understanding the IPL advertising rates can be quite confusing because of the targeting levels and ad length. So, here's a simple flowchart that would help you understand the IPL 2021 advertising rates.
Following is a figure above in a tabular format below:
Want to know an estimate of what would be your IPL 2021 budget? Check out our Hotstar IPL 2021 advertising budget calculator.
---
Features (Squeeze Ups)
Non-clickable squeeze-ups at key moments. These are high-visibility assets. The ownership/sponsorship for these ad types happens at a tournament level. Following are various occasions when features are displayed:
Super 4s
Super 6s
Fall of Wickets
Super Saves
Milestones
Native Ownership
Scorecard: Brand presence during the scorecard display
Billboard: First view display on all app pages.
---
Apart from the usual IPL 2021 advertising options, here are a few IPL 2021 sponsorship packages. All the sponsorship packages cover one or more Hostar IPL 2021 ad types discussed above. To know more about them, send a mail to Help@TheMediaAnt.com.
1. Sponsorship Tier: Co-Presenting
Co-presenting sponsorship packages cost about INR 150 Crore and are estimated to reach about 130-150 million people.
2. Sponsorship Tier: Powered by
Powered by sponsorship packages cost about INR 40 Crore and are estimated to reach about 100-120 million people.
3. Sponsorship Tier: Associate
Associate sponsorship packages cost about INR 25 Crore and are estimated to reach about 70-80 million people.
4. Captain Association
5. Team Association
---
Recently, Hotstar carried out a study on 138 IPL digital campaigns on Hotstar in 2020 across advertisers from all verticals to measure the branding value of online ad campaigns and here are some of the findings from the study:
Hotstar IPL 2020 campaigns outperformed industry benchmarks by 14%.

Aided Awareness: A study to determine how many people (exposed to the ads) recognize the brand when given relevant hints about it (brand recognition).

Message Association: A study that understands how many people (exposed to the ads) can associate /match the creative content/ad content to its brand.
Purchase Intent: A study that measures how likely is the audience (exposed to the ad) is to consider purchasing the brand.
If you think IPL advertising is for established brands only, check out the image below.
Brands scale up performance by spending higher in IPL on Hotstar.
A smaller campaign would work well for brand awareness but for consideration, brands should spend higher.
Longer ads work better for the platform.
Having a longer ad (15-20 sec) along with a smaller ad (5-10 sec) can improve the impact by 50%
---
If you have a budget of less than INR 2 Crore
Use single creative: +50% additional uplift
Use at least 15-sec creative: +30% additional uplift for creatives with more than 10 sec length
Have a targeted campaign: +50% additional uplift
Strictly follow Kantar Guidelines for creative (CLIPS Principle explained in the following section): +38%additional uplift when campaigns followed at least 4 Kantar guidelines.
If you have a budget between INR 2 Crore- 5 Crore
Use multiple creatives: +25% additional uplift
Use a combination of 10s + 20s + 25/30 s: +23% additional uplift
Have an open targeting: 9 out of 10 campaigns in IPL 2020 were ROS
Strictly follow Kantar Guidelines for creative (CLIPS Principle explained in the following section): +13%additional uplift when campaigns followed at least 4 Kantar guidelines.
---
Q- What is the minimum billing value for advertising in IPL 2021 on Hotstar?
A. The minimum billing value for Hotstar IPL 2021 advertising is INR 1 Lakh.
Q- Can advertisers select certain matches?
A- No
Q. Can advertisers schedule multiple creatives as per the match?
A- Advertisers can have multiple creatives for IPL advertising on Hotstar but cannot schedule them as per the match.
Q- Will the ads be shown to the paid subscribers for Hotstar?
A- Yes, but advertisers cannot select paid or non-paid subscribers exclusively.
Q- Can advertisers set a frequency cap for the ads?
A- No, advertisers cannot set a frequency cap for the ads but after the campaign ends, we can get a report to know the actual frequency of the ads.
Q- Can we re-target the audience on other programs after IPL advertising?
A- Yes
---
Following are some Hotstar advertising case studies during IPL:
1. How an e-commerce giant promoted its annual sale season through IPL 2020 on Hotstar.
Brand: Flipkart
Category: E-commerce
Campaign Objective: To promote Big Billion Days Sale
Approach & Targeting: Customized scheduling, Takeover of IPL Social Feed (Exclusive brand page), Celebrity Duets
Creative: As shown in the figure below
Impact:

Highest visibility in the festive sale period- reached 38 million.
Exclusive brand page presence on IPL social feed generated a funnel of 2 million visitors with a 2% organic CTR.
The celebrity duets drove ~7lakh interactions.
2. How a pre-used car seller improved its brand uplift through customised ad scheduling
Brand: Car Dekho
Category: Automobile
Campaign Objective: To maximise user intent
Approach & Targeting: Chaser ads: Car Dekho ads were scheduled after auto OEM ads
Creative: As shown in the figure below
Impact:

There was a 9% uplift in consideration vs the benchmark of 7%.
3. How an FMCG brand conveyed the geo-targeted message in key markets through Hotstar advertising
Brand: Maggi
Category: FMCG
Campaign Objective: Geo-targeted messaging to build brands in key markets
Approach & Targeting: Creatives specific to each market
Creative:
Impact:

16% increase in brand awareness
9% increase in a purchase intent
4. How a B2B Finance App built awareness and drove app installs
Brand: Khatabook
Category: Finance
Campaign Objective: To reach a relevant audience to build awareness and drive app installs
Approach & Targeting: B2B targeting- retailers and business owners
Creative:
5. How a soap brand reached out to its core audience through audience targeting- female
Brand: Lux
Category: FMCG
Campaign Objective: Brand building in relevant TGs
Approach & Targeting: Female audience targeting
Creative:
Impact:

Uplift of 11% in Ad awareness

Uplift of 9% in consideration
6. How a coupon brand drove user acquisition by investing in performance heavy assets
Brand: Cashkaro.com
Category: Finance
Campaign Objective: To drive app installs
Approach & Targeting: 6s Pre-roll and 10s Mid-roll ads
Creative:
Impact:

80% install to sign-up rate
---
A number of our customers ask us if there are any tips/best practices that we can share on how the video creatives for Hotstar advertising during IPL matches should be. So, we thought we would add the same here.
One important thing to keep in mind while conceptualizing an IPL ad is that during IPL live matches, the audience is totally engrossed in the cricket match. Hence, while we understand that it's a high impact spot but a lot of it also depends on the video creative. If the creative is contextual and captures the audience attention without being a distractor, then the purpose is solved. For example, Swiggy had an insight that while watching match, people usually order food. Using this insight, they designed the entire campaign where for every sixer, a special discount was offered to the audience. This is the best example of driving website traffic and purchase without diverting audience attention from the game.
In the previous section, we discussed about the recent Hotstar study on 138 IPL ad campaigns carried during IPL 2020. Here are some of the learnings from Hotstar in terms of creative (The CLIPS Principle)
Clear brand role in the story: Interesting creatives are good but the essence lies in how well have you written the character your brand plays. About 92% of creatives followed this principle in IPL 2020 and saw a 1.8X impact.
Last frame but also the first: Most digital ads end with a CTA page where the brand name and logo are displayed but a good practice is to include the brand name and logo in the first frame too. Only 57% of the creatives in IPL 2020 followed this and it got them 1.2X incremental impact.
Integrate early: Do you like to keep your audience in suspense till the last frame of your ad or you integrate your brand early in the creative makes a big difference. 78% of the creatives in IPL 2020 followed this and got a 1.1X incremental impact.
Presence of Human/Celebrity: When trying to establish a brand, a human face/ even better, a known face can help audience connect with the brand and the ad. 91% creatives in IPL 2020 followed this and had a 1.9X incremental impact.
Simple & clear messaging: IPL breaks are short and most audience have a short attention span hence, the simpler and clearer the message is, the more impact it would create. 93% creatives followed this advice and the incremental impact was 1.4X.
Bonus: Contextual ads perform better. Here are the top performing campaigns of IPL 2020 on Hotstar with cricketing context:
Dubai Expo 2020
---
While advertising on IPL 2021 on Hotstar, brands also have an option to opt for a 3rd party install/attribution measurement software as well as brand lift studies to help understand the performance of their campaign (at a nominal cost).
Want to know more about 3rd party installs/ attribution software? Check out our article on top 5 digital marketing attribution software.
Following popular 3rd party trackers are compatible with Hotstar platform and can be integrated at a nominal cost of ~INR 1 CPM.
Apps Flyer
Branch
Double Click Manager
Addng
Sizmek
Brand lift studies for Hotstar IPL advertisements are carried out by Kantar Millwardbrown.
Please note that the availability of these trackers and survey would be subject to some criteria. To know more, contact us at Help@TheMediaAnt.com.
Following are some articles that speak volumes about the impact of IPL advertising. If you are interested in further reading, do read them.
https://bestmediainfo.com/2021/02/brands-to-spend-aggressively-on-vivo-ipl-2021-may-spend-10-more-than-last-year-top-media-planners/
https://www.exchange4media.com/marketing-news/with-the-ipl-ad-campaign-lenskart-regained-its-pre-covid-revenue-growth-110932.html
https://www.exchange4media.com/marketing-news/how-fantasy-gaming-hit-it-out-of-the-park-during-ipl-2020-110520.html
https://brandequity.economictimes.indiatimes.com/news/marketing/hdfc-banks-ravi-santhanam-discusses-how-they-successfully-partnered-with-disney-hotstar-on-dream11-ipl-2020/80486023?utm_source=Mailer&utm_medium=ET_batch&utm_campaign=etbrandequity_news_2021-02-02&dt=2021-02-02&em=YXJwaXRhQHRoZW1lZGlhYW50LmNvbQ==
https://www.exchange4media.com/marketing-news/ipl-must-be-seen-as-an-investment-with-a-broader-media-strategy-110465.html
https://www.exchange4media.com/marketing-news/start-ups-sidelining-big-brands-as-sponsors-is-the-trend-here-to-stay-109487.html
https://brandequity.economictimes.indiatimes.com/news/marketing/how-brands-leverage-sports-campaigns-to-land-a-social-message/70152138
https://www.financialexpress.com/brandwagon/how-brands-are-leveraging-sports-marketing-to-build-a-stronger-consumer-connect/2168003/
Interested to know more?
For queries, write to us at Help@TheMediaAnt.com.
To know the IPL 2021 advertising rates and book campaign, visit TMA Hotstar IPL 2021 Advertising Page.
| | |
| --- | --- |
| Was this article helpful? | |