Harnessing the Magic of Sports Advertising
In this shimmering cosmos of content consumption, sports rule the realm like no other. Few spectacles capture our collective fascination quite like the drama of cricket's electrifying rivalries, and with the Asia Cup and ICC Men's CWC 2023 around the corner, the stage is set for an unparalleled marketing carnival on Disney+ Hotstar.
The Asia Cup and ICC Men's Cricket World Cup 2023 offer marketers a golden opportunity to tap into this extraordinary dynamic. Within the context of this digital Colosseum, Disney+ Hotstar is not merely a platform but a vibrant, pulsating universe that congregates audiences in the millions. A place where brands do more than just sell, they inspire, influence, and connect, all through the charismatic language of sports.
These tournaments will serve as a magical carpet ride through the starry night of sporting extravaganzas, bringing to advertisers a field of dreams where anything is possible. With that vivid tapestry in mind, let's delve into the mysterious, yet exciting realm of sports advertising and its ground-breaking potential, and dissect how the Asia Cup and ICC Men's Cricket World Cup 2023 on Disney+ Hotstar will shake the very foundations of contemporary marketing strategies, marking a new era in consumer engagement.
Unveiling the Cricket Extravaganza: Asia Cup & ICC Men's CWC 2023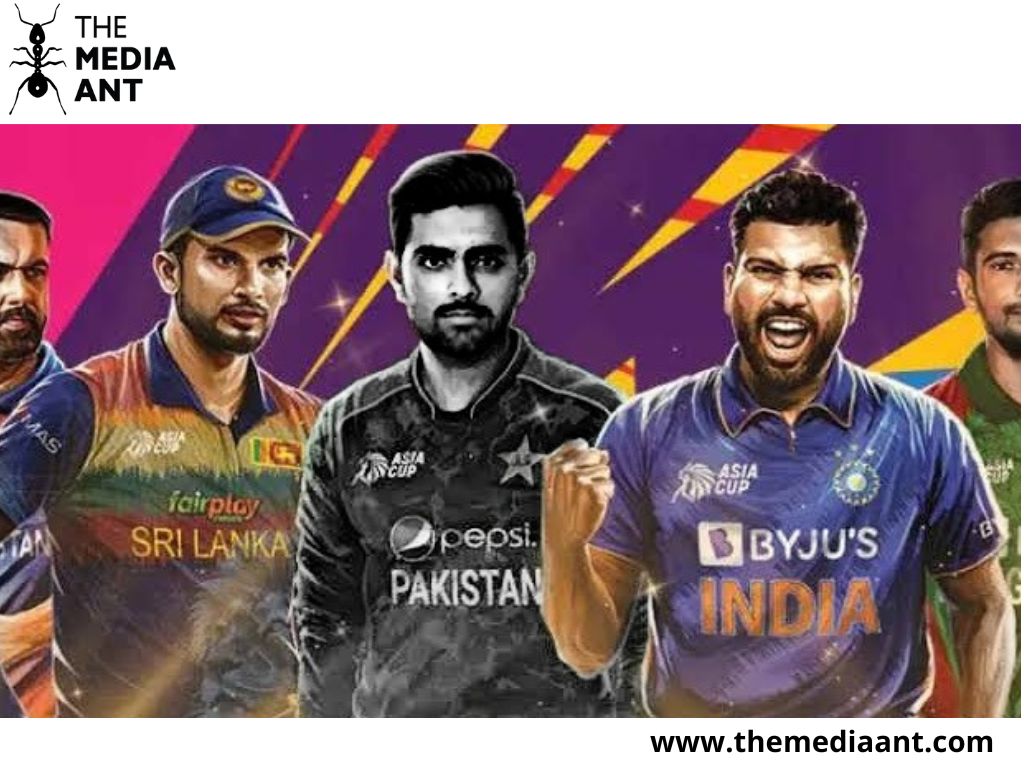 The Asia Cup 2023 is a spectacle that fans look forward to with bated breath. A melting pot of Asian cricketing talent, this tournament brings together six teams: India, Pakistan, Sri Lanka, Bangladesh, Afghanistan, and one qualifying team from the ACC member nations. The tournament runs in a round-robin format, with each team playing the others once, followed by the semi-finals and the grand finale. The thrill, the excitement, and the rivalries born and reborn on this platform are more than just a display of sport; they're a testament to the unique cultural blend that is in Asia.
The ICC Men's Cricket World Cup 2023, organized by the International Cricket Council (ICC), is the super bowl of cricket. It is set to host 10 teams battling it out for the most prestigious prize in the sport. The tournament spans over six weeks, with games taking place across various iconic venues.
The World Cup evokes a special kind of passion and emotion among fans and players alike. It is not just about the glory of winning but also about uniting nations through the love of the sport.
Both the Asia Cup and ICC Men's Cricket World Cup 2023 are promising to be a fiesta of cricket, captivating audiences across the globe and creating an unbeatable opportunity for marketers to connect with consumers in a deeply engaging, meaningful, and exciting environment.
The atmosphere is tense, the stakes are high, and the world is watching – the perfect stage for brands to showcase their essence amidst the electrifying cricketing action.
Battle of the Titans: Unveiling the Asia Cup 2023 Schedule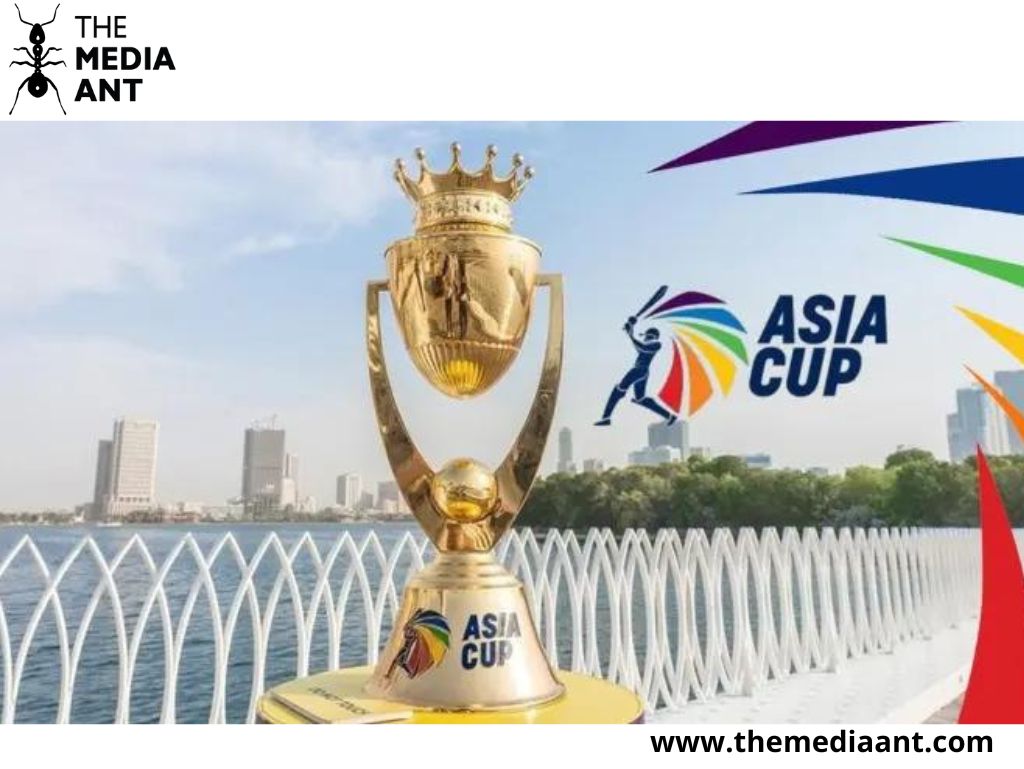 As cricket fans around the globe eagerly await the advent of the Asia Cup 2023, the anticipation has already begun to hit a fever pitch. This September 2023, the cricket world will pivot its attention towards Asia, as six nations, brimming with world-class talent, battle it out over 15 adrenaline-filled days for the coveted Asia Cup title.
The tournament, scheduled to run from the 31st to the 17th of September, is set to feature a total of 13 enthralling One Day International (ODI) matches. This grand event is set to play out across two countries – Pakistan and Sri Lanka, in a unique hybrid model. The cricketing stalwarts from India, Pakistan, Sri Lanka, Bangladesh, Afghanistan, and Nepal will descend onto the pitch, aiming to etch their names into the annals of Asian cricket history.
To further fuel the excitement, the 2023 Edition of the Asia Cup will follow an invigorating format, featuring two groups. The top two teams from each group will advance to the electrifying 'Super Four' stage, ultimately paving the way for the two standout teams to square off in the final.
Let's break it down into snapshots:
| | |
| --- | --- |
| Event | Asia Cup 2023 |
| Event Duration | 31st August – 17th September 2023 |
| Format | 50 Overs |
| Total matches | 13 |
| Participating Nations | India, Pakistan, Sri Lanka, Bangladesh, Afghanistan, Nepal |
| Prime Time | 2 PM IST |
| Hosting Nations | Pakistan (4 Matches), Sri Lanka (9 Matches) |
The prime time of 2 PM ensures that these thrilling matches will capture the attention of millions of viewers, making this event a golden opportunity for advertisers to reach out to an eager and captive audience.
Four matches will be hosted in the cricket-enthusiastic nation of Pakistan, while the remaining nine games will be played under the pristine skies of Sri Lanka. This division of hosting duties reflects not just the logistical considerations but also the unity and collaborative spirit of Asian cricketing nations.
In a true celebration of cricket, the Asia Cup 2023 promises to be a fest of sixes, googlies, bouncers, and yorkers – all set against a backdrop of roaring crowds and heart-stopping drama. With an intriguing group-stage format leading to the 'Super Four' and a grand finale, the tournament is designed to keep fans on the edge of their seats, and brands at the center of their attention.
The Asia Cup 2023 stands as a towering symbol of sporting passion, national pride, and thrilling competition. It is not just about cricket; it is about the magic that transpires when the bat meets the ball when the nation meets the nation, and when brands meet audiences in an atmosphere of unparalleled excitement.
The Ultimate Showdown: ICC Men's Cricket World Cup 2023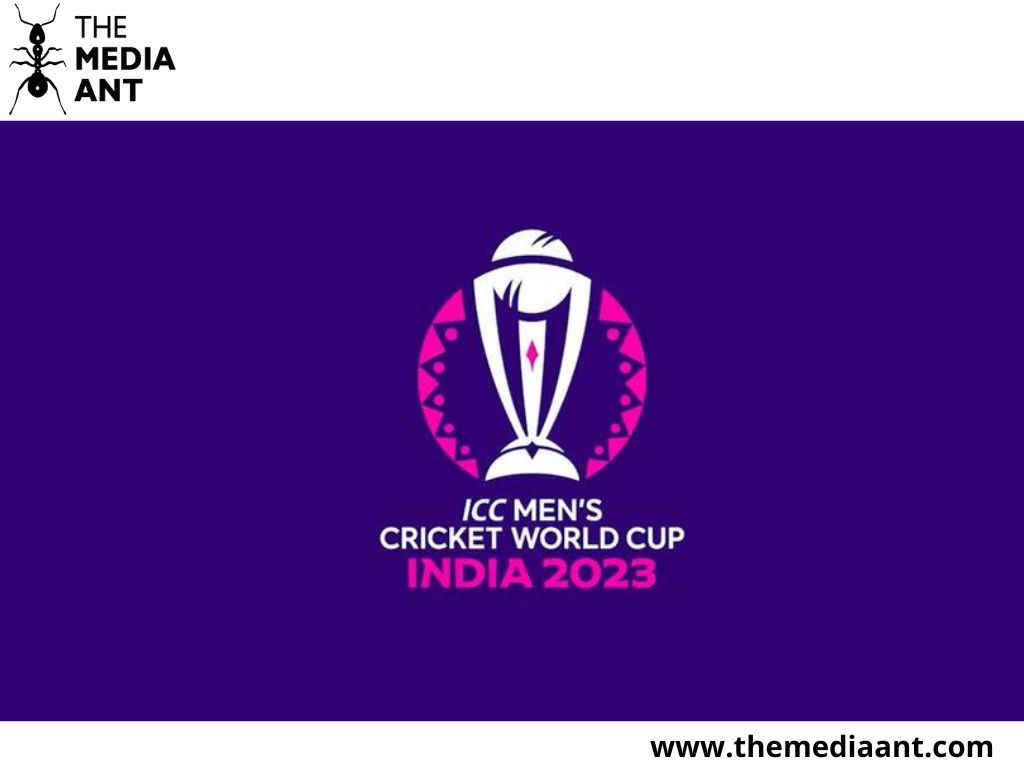 The stage is set, the teams are preparing, and the fans are ready. The heart-thumping spectacle known as the ICC Men's Cricket World Cup is ready to unfurl its 13th chapter in the picturesque landscapes of India. From 5th October to 19th November 2023, the world will bear witness to a grand exhibition of cricketing talent, courage, strategy, and passion.
Indeed, this is a milestone event. For the first time in history, India will be the sole host of the ICC Men's Cricket World Cup 2023, following its collaborative efforts in hosting the 1987, 1996, and 2011 tournaments with other nations in the Indian subcontinent. This quadrennial One Day International (ODI) cricket tournament, organized by the International Cricket Council (ICC), is a mega-event featuring 10 nations battling in a round-robin format, a total of 48 matches, and a game standard of 50 overs.
The path to the ICC Men's Cricket World Cup 2023 has been as intriguing as the tournament promises to be. The 2020–2023 ICC Cricket World Cup Super League tournament served as the primary qualification route. The top seven sides plus the hosts, India, of the thirteen competitors in the Super League secured their spots in the World Cup. The remaining five teams, along with five Associate sides, entered the fray of the 2023 Cricket World Cup Qualifier.
This qualifier tournament, hosted in Zimbabwe from 18th June to 9th July 2023, is a pressure cooker of cricket.
The 10 teams are split into two groups, Group A consisting of Zimbabwe, West Indies, Netherlands, Nepal, and the United States, while Group B is made up of Sri Lanka, Ireland, Scotland, Oman, and the United Arab Emirates. The top three teams from each group will proceed to the Super Six stage, where they will face the teams they didn't encounter in the group stage.
All points won in the group stage of the qualifiers will be carried over to the Super Six stage, except those gained against the teams that fail to make it to this stage. The two finalists from this qualifier tournament will join the other eight teams in the ICC Men's Cricket World Cup 2023, guaranteeing them nine matches in cricket's ODI global showpiece.
Here's a quick snapshot of the ICC Men's Cricket World Cup 2023 setup:
| | |
| --- | --- |
| Event | ICC Men's CWC 2023 |
| Edition | 13th |
| Format | One Day International (ODI) |
| Organizer | International Cricket Council (ICC) |
| Host | India |
| Dates | 5th October – 19th November 2023 |
| Teams | 10 |
| Matches | 48 |
| Over standard | 50 |
The schedule for the ICC Men's Cricket World Cup 2023, hosted in India, has just been unveiled, along with the ten exciting venues set to serve as the event's stages. This spectacular cricket extravaganza, spanning an incredible 46 days, is set to unfold later this year. Kicking off in the colossal Narendra Modi Stadium in Ahmedabad on October 05, the championship is set to ignite a cricket frenzy globally.
The highly anticipated and adrenaline-infused face-off between India and Pakistan, often referred to as the jewel of the tournament, will electrify Ahmedabad on October 15. The formidable Indian cricket squadron will initiate their pursuit for glory against Australia on October 08, in the lively city of Chennai. The pinnacle of this thrilling spectacle, the grand finale, will seize the spotlight in Ahmedabad on November 19.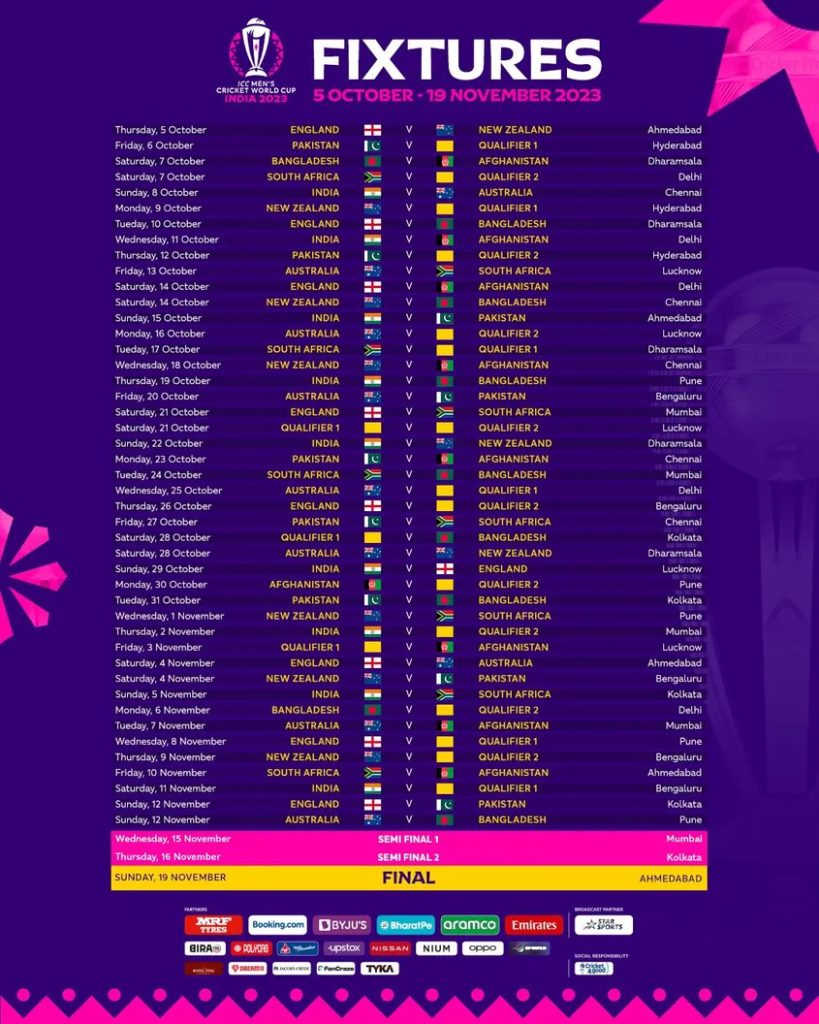 In the end, this elaborate, rigorous, and exciting process ensures that the 2023 Men's Cricket World Cup will showcase the highest quality of cricket. As teams spar under the azure Indian skies, the world will once again revel in the magic of cricket, underscoring the sport's unifying power and the undying spirit of sportsmanship.
Analysis of the Ad Ecosystem within Disney+ Hotstar
The Asia Cup and ICC Men's CWC 2023: An Advertiser's Gold Mine.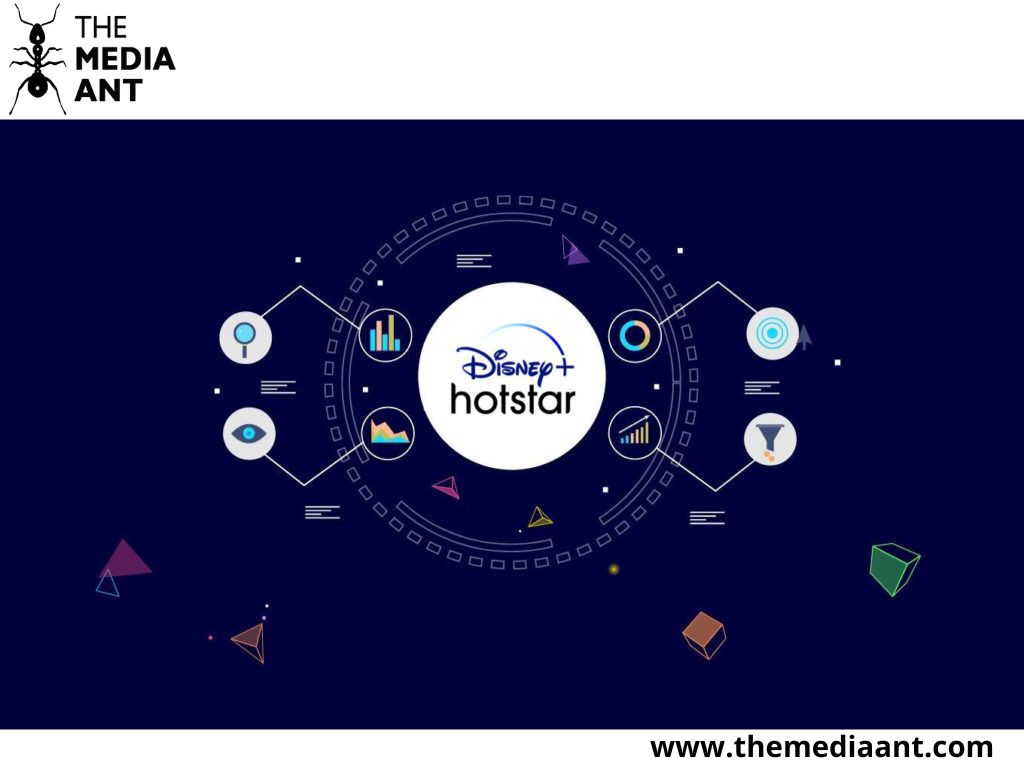 As the vibrant mosaic of cricket gears up for two of the sport's most prestigious events—the Asia Cup and ICC Men's Cricket World Cup 2023—there emerges an exciting and unmatched platform for advertising. Combining the allure of cricket, the charm of Disney+ Hotstar's freemium cricket experience, and the timing of the Indian festive season, these tournaments offer a gold mine of opportunities for brands to connect with audiences in a deeply engaging manner.
Disney+ Hotstar has been a leader in live sports streaming, earning a reputation for delivering seamless viewer experiences. With over 600 million app downloads and 8+ years of pioneering digital sports, it has shown remarkable prowess in handling record peak concurrencies, offering a glitch-free, premium quality live sports viewing experience. The platform set a record with a peak concurrency of 25.3 million during the CWC 2019, and it aims to double that feat with the CWC 2023, expecting over 50 million concurrent viewers.
The sheer scale of viewership is evident from the projections. An astounding 300 million consumers are anticipated to tune into Disney+ Hotstar within just 15 days of the Asia Cup. During the 48 days of CWC 2023, this number is expected to swell to a staggering 450 million.
Furthermore, the Asia Cup and ICC Men's CWC 2023 coincide with the Indian festive season, which traditionally sees an uptick in consumer spending. The festivals—Ganesh Chaturthi, Dussehra, Diwali, and the Christmas-New Year period—fall in perfect alignment with the tournaments, offering advertisers the chance to tap into increased consumer spend. A significant portion of festive spending, 32%, and 55% respectively, occurs six weeks before Dussehra and Diwali, with an additional 13% of spending taking place four weeks before New Year's. (Source: Google Search Trends 2022 | An App Marketer's Guide To The Indian Festive Shopper 2022, Branch & InMobi)
In the age of digital evolution, Disney+ Hotstar has proven to be the screen of choice for core sports audiences. It is expected to deliver twice the reach of traditional TV advertising during the Asia Cup, and 2.5 times the reach during the World Cup. This places Disney+ Hotstar in a commanding position, offering brands an unprecedented platform to reach their target audience. (Source: TV – BARC & Disney+ Hotstar – internal analytics, TV BARC & Disney+ Hotstar internal data for Asia Cup 2022)
The rise in popularity of digital and OTT platforms has also significantly influenced purchasing decisions. A whopping 64% of streamers reportedly pay more attention to ads on streaming platforms, and 86% of all streamers watch live content like sports on OTTs. In urban areas with internet access, 72% of people aged between 16-74 are streamers. Moreover, frequent online shoppers are heavily influenced by ads on online video apps or streaming services when learning about new deals and promotions. (Source: PayU Festive Insights Report 2022| An App Marketer's Guide To The Indian Festive Shopper 2022, Branch & InMobi)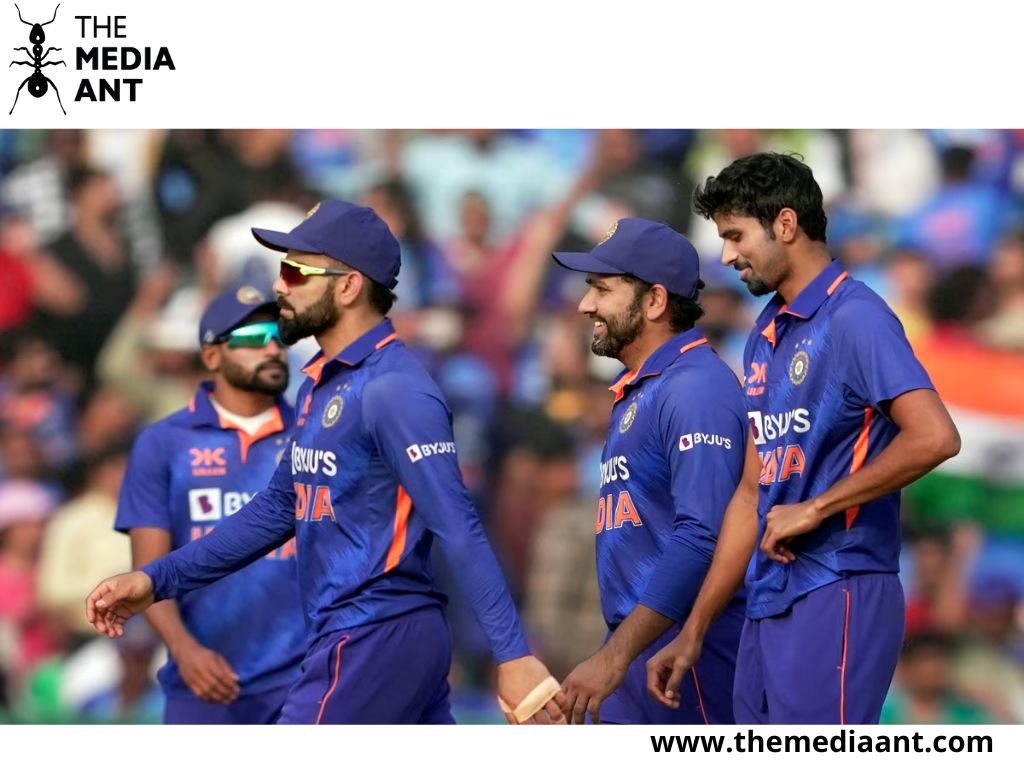 Advertisers will be thrilled to note that Disney+ Hotstar can help them reach a whopping 80% of these consumers in just 48 days! With 600 million+ app downloads, Disney+ Hotstar holds the lion's share of video viewers in India. The platform is set to reach 450 million out of approximately 550 million unique online video viewers in India—accounting for an impressive 82% of total annual video users—over just 48 days during the Asia Cup and ICC Men's CWC 2023. (Source: Audience size of online video streaming in India, Statista 2022 Report)
This perfect storm of large-scale live sports events, high consumer spending during the festive season, and the incredible reach of Disney+ Hotstar offer an extraordinary opportunity for advertisers. The cricketing tournaments are not just a platform for showcasing cricketing prowess, but a powerful and effective channel for brands to engage with their consumers, harnessing the magic of sports advertising like never before.
Asia Cup and ICC Men's CWC 2023: Targeting the Right Audience on Disney+Hotstar: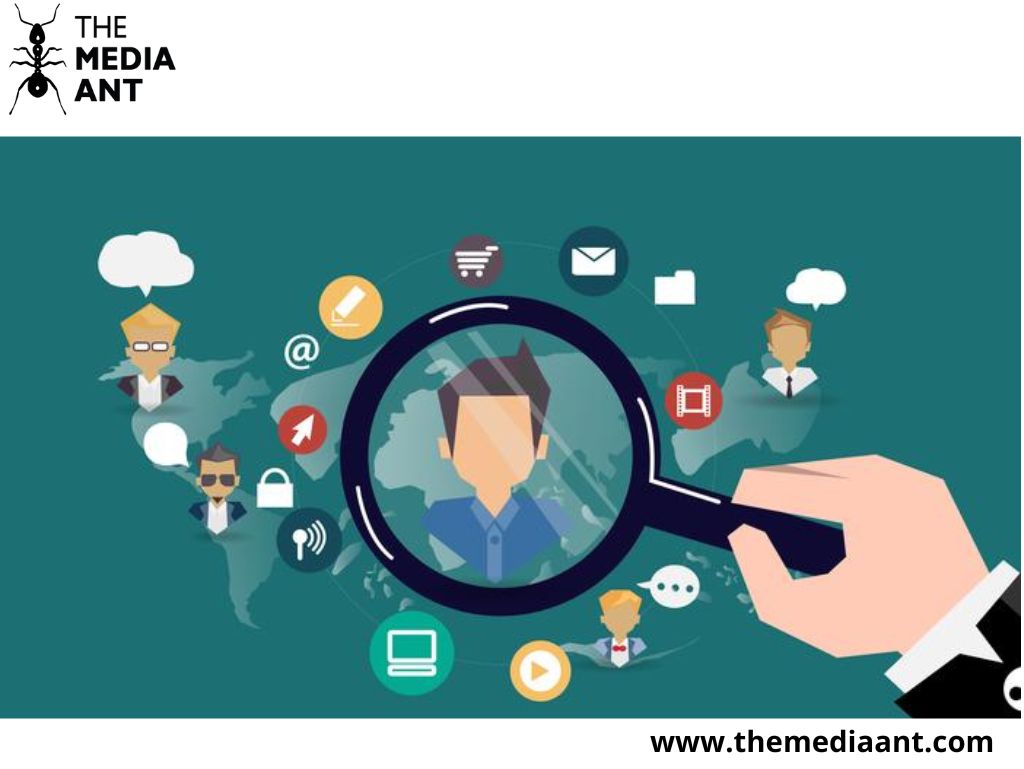 The advent of the digital age has dramatically transformed the landscape of sports advertising. With platforms like Disney+ Hotstar, advertisers are empowered with higher flexibility and more effective digital-first ad formats, making the upcoming Asia Cup and ICC Men's Cricket World Cup 2023 a true playground for strategic advertising.
Among the platform's most potent tools are its superior targeting capabilities. The geographic targeting system covers Hindi-speaking markets, the top 6 Metros, 1 Million+ town, and the entire South Markets. This vast reach allows brands to penetrate deep into the cricket-loving populace and engage with consumers at an unprecedented scale.
Disney+ Hotstar also offers an assortment of ad formats to cater to the diverse needs of brands. Whether it's in-stream video ads that seamlessly integrate into the viewing experience, interactive ads that drive user engagement, or Connected TV (CTV) billboards that harness the power of large screen formats, brands can find the ideal canvas to paint their story.
The dynamic digital realm is forever evolving, forever innovating. As the world gears up for two of cricket's biggest spectacles – the Asia Cup 2023 and ICC Men's Cricket World Cup 2023 – brands have an unparalleled opportunity to score big with sports advertising on Disney+ Hotstar. This platform offers them the chance to pitch their stories on the vibrant canvas of cricket, turning each ad into a captivating tale that leaves an indelible mark on the viewer's mind.
Population Strata:
Now, consider the passionate fan base of cricket. The population strata breakdown of Disney+ Hotstar reveals that brands can reach cricket fans across all demographics and geographic locations. From the bustling metros that make up 35% of the audience, to the 1 Million+ towns and other locations that collectively constitute 65% of the audience, the reach is broad and diverse.
Age Group:
Age-wise, the platform enjoys a healthy mix of young enthusiasts who are under 25 years old (36%) and middle-aged viewers between the age of 25-35 (39%), and people who are 35+ year-old (25%), giving brands the chance to interact with consumers across various life stages.
NCCS : (New Consumer Classification System)
The NCCS breakdown further illustrates the diversity of the platform's audience with NCCS A making up- 42%, NCCS B -35%, and NCCS CDE – 23% of the total viewers.
Gender:
Gender-wise, while male viewership is dominant at 82%, the 18% female viewership offers a sizeable audience for brands targeting women.
Precision Targeting:
Through its superior targeting capabilities, Disney+ Hotstar allows brands to tailor their campaigns to precise audiences across the Hindi Speaking Market (HSM), the top six metros, and the 1MN+ towns in India. It also lets them tap into the high-potential South Markets, enabling a wider reach and enhanced user engagement.
Innovative Ad Formats:
Disney+ Hotstar offers multiple ad formats, including in-stream ads, interactive ads, and Connected TV (CTV) billboards, thereby providing a greater degree of flexibility and creative liberty to brands. Each of these ad formats is designed to capture and retain user attention, leading to greater ad recall and impact.

Higher Ad Effectiveness:
The GroupM-Kantar Finecast 2022 report and internal analytics reveal that users on Disney+ Hotstar are 1.3 times more likely to view the ad, with about 33% less distraction on CTV. This enhanced viewer attention is a testament to the platform's efficacy in creating captivating, non-intrusive ad experiences.
Reach and Influence:
Brands can reach passionate cricket fans at scale as per their requirements. With the viewership spanning across metros (35%), 1MN+ towns (28%), and other regions (37%), advertisers can tap into diverse population strata. The platform also caters to a wide age range, with the maximum viewership coming from the 25-35 age group (39%), followed by under 25 (36%), and 35+ (25%). While the platform has an 82% male viewership, it is also making significant inroads into the female demographic, currently at 18%.
World-class Targeting Solutions:
Disney+ Hotstar leads the industry with over 75 targeting options for brands during the Asia Cup and Men's CWC 2023, including standard market offerings (demographic, geographic, language) and innovative, industry-first options. These include CTV-based targeting for top metros and 1MN+ towns, device price-based targeting (15K+/25K+), and NCCS A/B targeting. The platform also enables custom cohort targeting, allowing brands to target competitors' consumers (sponsor exclusive).
Innovation for the World Cup:
Disney+ Hotstar continues to innovate, offering interest-based targeting (e-commerce, e-wallet, convenience app users), multi-level targeting (Cross Tabs), 1P/3P targeting (Email/Phone Number/ADIDs targeting), and online transactors targeting (debit card/credit card users, UPI transactors).
Understanding Disney+Hotstar's Ad Formats: From Traditional to Interactive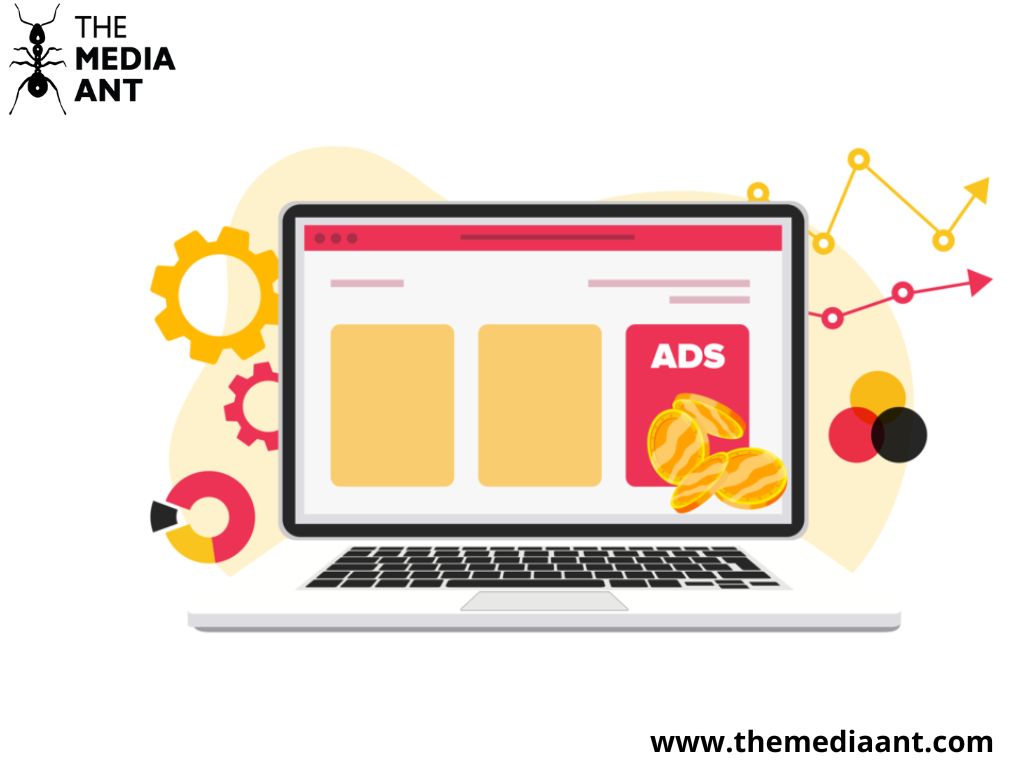 Riding on the waves of two of the most anticipated cricketing events of 2023 – the Asia Cup and the Men's Cricket World Cup, Disney+ Hotstar offers advertisers an incredible assortment of interactive ad formats tailored to their specific requirements. This year, the platform is pushing the envelope of digital advertising, turning traditional ad models on their heads, and paving the way for a more immersive, engaging, and high-impact experience for both brands and audiences.
Reach Builders – Driving Awareness :
For those seeking to maximize their reach, Disney+ Hotstar presents a variety of tools that can significantly drive awareness. Live Midrolls offer reach-building capabilities during the thrilling, high viewership moments of live games, creating impressions at a rate of 3+ times. This is further bolstered by Prerolls and Highlights that amplify reach beyond midrolls, ensuring that the brand message permeates to a larger audience pool. Billboards and Spotlight Frames provide an additional canvas for brands to paint their stories, creating an indelible impact on viewers' minds.
Frequency Builders – Driving Consideration & Recall:
In the realm of driving consideration and recall, Disney+ Hotstar offers several high-reach, high-frequency features. These include L-Bands and Feed Cards on the Commentary feed, both of which ensure that the brand message is consistently visible during key moments of engagement. Moreover, the platform's Connected TV (CTV) midrolls amplify the frequency, ensuring that the brand's communication creates a resonance that viewers find hard to forget.
Creating Associative Value – Driving Consideration:
To create strong associative values, brands can make use of Branded Moments and Banner Ads that tightly weave their messages into the live game narrative. Custom Integrations such as the Brand Page, Scorecard, and Content Integrations in the Post-Play Live (PPL) segment, Video-on-Demand (VOD), and Custom Content offer another layer of in-depth brand interaction. These elements encourage viewers to associate brands with the unforgettable emotions of the game.
Immersive Ad Experiences:
Going a step further, Disney+ Hotstar is introducing first-of-its-kind immersive ad experiences during the Asia Cup and World Cup. 3D Breakout Ads on Mobile offer viewers a chance to engage with advertisements on a new dimension, while Takeover Ads and Vertical Ads grab viewer attention with their full-screen magnificence. Furthermore, Click-to-Engage features and Billboards on CTV offer a more dynamic, interactive approach, turning passive viewership into active engagement.
Leveraging Bespoke Content:
Finally, Disney+ Hotstar presents the opportunity to leverage bespoke content to drive brand messages. Customized Co-Branded Promos allow brands to maximize their impact through an exclusive promo that highlights their partnership with the ICC Men's Cricket World Cup 2023. Brands can also select and showcase key players through Branded Profiles, associating their brand ethos with exceptional on-field performances.
Moreover, the platform offers a rich roster of cricket influencers, from cricketers to experts and anchors, allowing brands to leverage their influence for brand messaging. And for those looking to tap into the power of long-form content, Disney+ Hotstar provides the opportunity to create customized, long-form series-based content, unlocking new opportunities to engage, captivate, and convert avid cricket viewers.
The convergence of the power of sports, the potency of advertising, and the canvas of Disney+ Hotstar present a unique opportunity for advertisers. The blend of traditional and innovative ad formats creates a dynamic marketing platform that extends beyond the realms of mere viewership. It ushers in an era where brand messages become an intrinsic part of the viewer experience, driving engagement, recall, and brand loyalty like never before.
Asia Cup and ICC Men's CWC 2023 Advertising Rates on Disney+Hotstar:
In an era of immersive digital media, platforms such as Disney+ Hotstar are trailblazing the pathway to new-age advertising and as the Asia Cup and the Men's Cricket World Cup 2023 are set to take the cricketing world by storm, the opportunity to leverage these high-octane events for effective brand marketing is appealing. However, understanding the finer details of the advertising rates and options is critical to capitalizing on this golden opportunity.
Advertising rates on Disney+ Hotstar for these major cricketing events may vary extensively, depending on the specific ad options chosen by brands. To deconstruct this, let's delve into how pricing models for these tournaments are constructed and how companies can make the most of the varied options available.
The beauty of the digital advertising arena, especially on platforms such as Disney+ Hotstar, is its adaptability and flexibility. It's not a one-size-fits-all scenario, instead, brands have the freedom to pick and choose the media options that resonate with their vision and marketing strategy. The pricing models for Asia Cup & ICC Men's Cricket World Cup 2023 ad rates are meticulously designed keeping this versatility in mind.
Connected TV: A Jackpot for Advertisers during Asia Cup and ICC Men's CWC 2023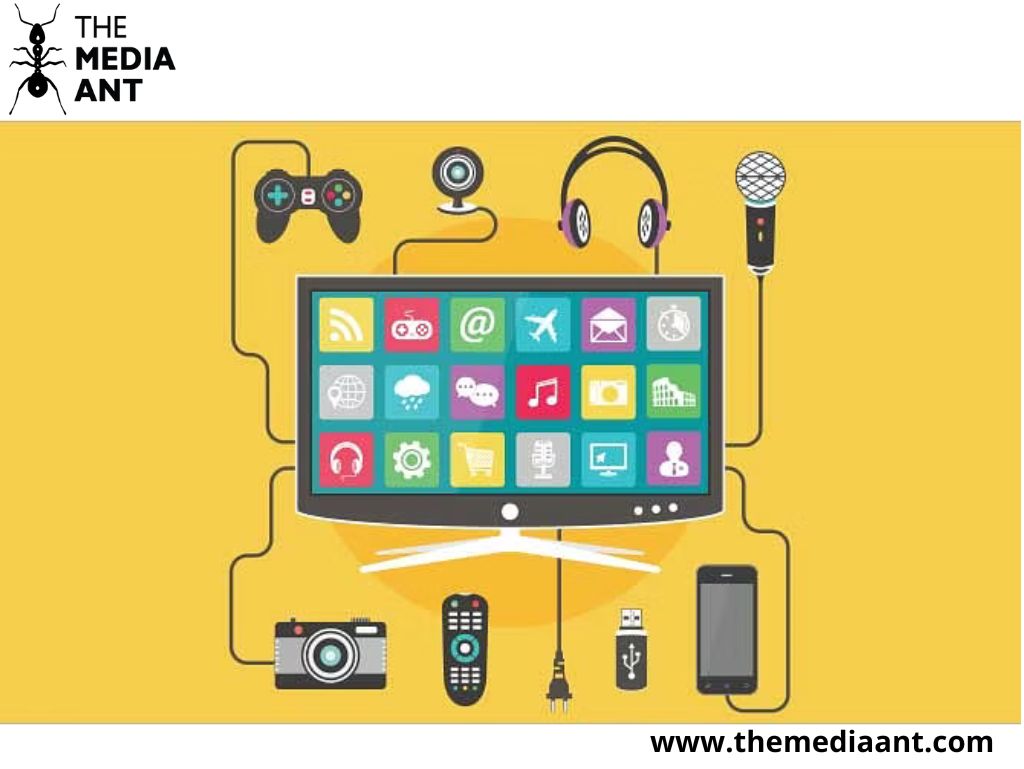 In the world of cricket broadcasting, the magic doesn't just occur in the center of the pitch—it weaves its spell across screens, and none more so than the Connected TV (CTV). The realm of cricket on Disney+ Hotstar is enjoying an unprecedented surge in popularity, particularly on CTV, forever changing the advertising and viewership landscape.
A look at the demographic segmentation reveals that there is a hall of fame for premium audiences who are predominantly flocking to CTV. An examination of the audience population – strata illustrates that 45% of viewers hail from metro cities, 20% from 1MN+ towns, with the remaining 35% constituting other regions. This distribution underscores a 1.3X increase compared to the platform's average, signifying the growing propensity of audiences to indulge in their favorite sport on larger screens at home.
Delving deeper into the demographics, a fascinating pattern emerges. The age group distribution shows that 38% of CTV viewers are aged 35+, closely followed by the 25-34 bracket at 37%, and the under 25 group at 25%. This distribution reflects a 1.6X increase over the platform's average, demonstrating that CTV resonates with a wider, mature, and arguably, more affluent audience.
When we turn our attention to user engagement, CTV outperforms mobile with a staggering 2X higher watch time per user. This superior engagement rate amplifies the advertising potential that CTV holds, offering brands extended exposure time and a greater likelihood of message retention and action by viewers.
A deeper probe into the viewer demographics highlights that two out of three viewers on CTV belong to the NCCS A category, marking a 1.6X increase compared to the platform's average. This indicates that a significant portion of the audience consuming cricket content on CTV belongs to the highest socio-economic class, providing a lucrative prospect for high-end brands and advertisers to target their products more effectively.
The penetration rates of specific industries further emphasize this opportunity. There's a 1.4X increase in business & finance and e-wallet users, and a 1.6X increase in automobile enthusiasts compared to iOS cricket viewers. This indicates that CTV users have a higher likelihood of engagement in these sectors, opening up targeted advertising opportunities for brands within these industries.
The meteoric rise of CTV users for cricket content on Disney+ Hotstar is a powerful testament to the changing preferences of viewers. It's not just about watching a match anymore—it's about the immersive experience of cricket that only CTV can provide. The data trends suggest a growing affinity for CTV among premium audiences, making it the next big frontier for advertisers and marketers aiming to captivate audiences and amplify their brand messaging.
The innings of CTV are in their early overs, but it's clear that cricket on Disney+ Hotstar, delivered via CTV, is already hitting sixes out of the park. The fusion of premium audiences, targeted demographics, and high engagement presents a goldmine of opportunities for brands to create more personalized, engaging, and effective advertising strategies. And as CTV continues to grow, so too will the magic of sports advertising. (Source: Internal Analytics- Disney+Hotstar).
Sponsorship Options for Asia Cup and ICC Men's CWC 2023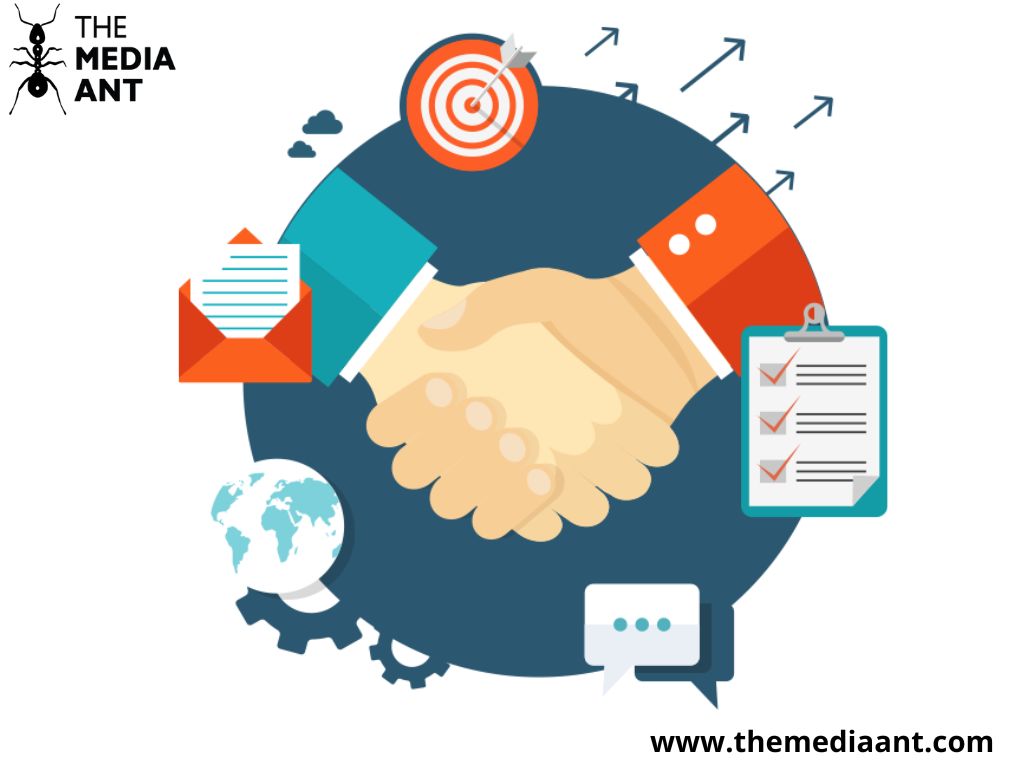 As the Asia Cup 2023 and the Men's Cricket World Cup 2023 approach, Disney+ Hotstar is preparing to roll out a riveting ensemble of custom solutions for sponsors, ready to shine on the grand stage of cricket.
With a dedicated team of specialists on board, Disney+ Hotstar is geared up to curate bespoke ad solutions for their sponsors and top-tier advertisers. This isn't just about capturing screen time but about transcending the traditional boundaries of advertising and setting the stage for a more immersive, engaging, and personalized brand experience.
Casting an eye on the past, it becomes evident how effective this approach can be. For instance, Swiggy, one of the platform's advertisers, initiated a deep integration with the Disney+ Hotstar app, allowing viewers to seamlessly place food orders while indulging in the cricketing spectacle. This smart, intuitive integration elevated the user experience, bridging the gap between the virtual and the real, while keeping the brand at the forefront of the consumer's mind.
Then there was HDFC Bank's groundbreaking initiative – a global first for a financial services firm – implementing first-party targeting that reached a whopping 95 million of their customers on live sports. This pioneering strategy allowed HDFC Bank to create a hyper-personalized, contextually relevant engagement with its audience, thereby transforming the advertising landscape in the financial sector.
The proof is in the numbers when it comes to sponsorships. As per data, sponsorship can lead to 2X higher uplifts compared to inventory buyers. Sponsors enjoy the lion's share, about 75-85%, of the overall tournament reach. They also have exclusive access to custom cohorts and innovative ad assets. Furthermore, sponsorship enables scaling reach with marketing entitlements, such as on-app promotion, visibility on Instagram, and digital trade promotion, among others.
A statistical comparison between sponsors and inventory buyers demonstrates the significant advantage of the former. Brand awareness sees a 2X improvement for sponsors versus inventory buyers. Brand favorability surges by 2.8X, message association increases by 1.7X, online ad awareness grows by 1.7X, and purchase intent climbs by 1.5X for sponsors in comparison to inventory buyers.
In the dynamic world of sports marketing, Disney+ Hotstar is not merely keeping pace but is setting the rhythm. The Asia Cup and Men's Cricket World Cup 2023 offer a golden opportunity for brands to become a part of the cricketing narrative that stretches beyond boundaries and touches millions of hearts. Leveraging these insights, advertisers can tap into the immense potential of sports marketing, craft compelling narratives, and forge an authentic memorable bond with the audience, ultimately amplifying brand equity and driving bottom-line results.
Measuring the Performance of Your Asia Cup and ICC Men's CWC 2023 Advertising Campaign on Disney+Hotstar: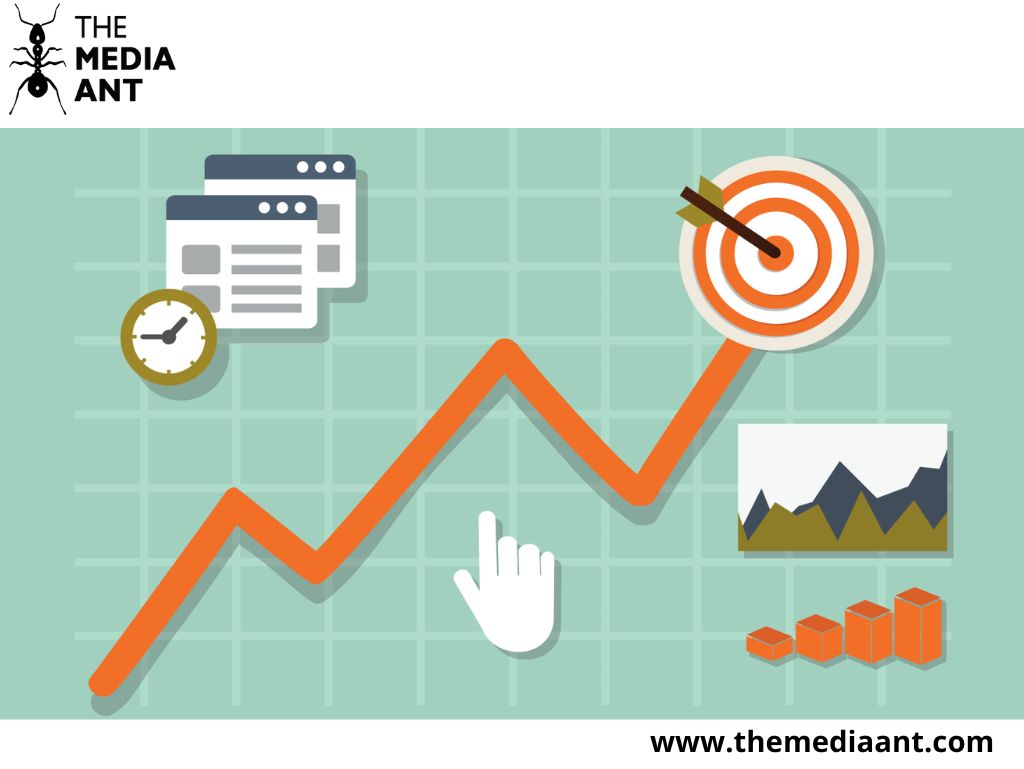 In the digital age, the rules of advertising are perpetually shifting. It's a narrative woven with the threads of engagement, trust, and efficiency, leading the narrative with pioneering and impactful strategies is Disney+ Hotstar, setting industry standards by fostering transparency in advertising measurement. This powerhouse of digital content streaming isn't just leading in terms of subscriber count; it is redefining the parameters of customer success and return on investment (ROI).
The digital advertising revolution rides on the crest of Connected TV (CTV) advertising. Today, this sphere goes far beyond basic ad serving – it's about pushing the envelope, stretching limits, and introducing game-changing initiatives. Disney+ Hotstar, in collaboration with Kantar, a data insights and consulting company, launched the industry-first CTV measurement. This innovation was not a shot in the dark but a meticulously strategized venture, which led to a whopping 2.5x uplift against Kantar norms and 20% higher ROI than mobile, showcasing the untapped potential of CTV.
But what makes Disney+ Hotstar stand out in the crowd? It's their relentless pursuit of transparency and validation, as highlighted by their third-party validated Brand Lift Studies. This initiative represents a robust sample of over 3000 respondents, guaranteeing high accuracy and all-encompassing consumer data. Unlike conventional Brand Polls, every respondent in this initiative answers all brand questions, ensuring no stone is left unturned.
With Sizmek's integration, you can track your campaign performance accurately, obtain a 360-degree view of your audience, and analyze the interaction of users with your ads. By leveraging the insights provided by Sizmek, advertisers can refine their marketing strategies, making them more aligned with consumer behaviors and preferences.
Moreover, multicell Brand Lift Studies provide an arena to juxtapose the impact of Run of Site (ROS) vs. New Consumer Classification System (NCCS) Targeting, integrations vs. vanilla ads, and 10 seconds vs. 30 seconds edits. It's a comprehensive, high-precision approach to not just understanding consumer responses, but fine-tuning future marketing strategies as well.
An exclusive offering for sponsors adds another feather to Disney+ Hotstar's cap. A Mega Pre–Post Tracker, syndicated for the top 20 sponsors, allows an in-depth analysis of the impact on brand top-funnel metrics and the improvement in Net Promoter Score (NPS) for your brand. This data-driven approach, with more than 2000 respondents from across India, provides a unique snapshot of a brand's standing and the effects of sponsorship in real time.
The journey doesn't end here. Disney+ Hotstar continues to monitor Brand Health Tracks, assessing the pulse of the brand's health periodically. This continuous tracking mechanism serves as an invaluable asset in keeping your brand strategy aligned with the ever-changing consumer landscape. Also, strategic partnerships through pitch decks and the quarterly client connect offer opportunities for collaborative growth, making the platform not just a service provider, but a partner in your brand's success journey.
Disney+ Hotstar's innovative and transparent approach to advertising measurement empowers advertisers to build trust and create more targeted, impactful campaigns. It's not just about serving ads; it's about understanding the customer, crafting meaningful experiences, and ultimately creating a seamless journey from awareness to conversion. By constantly pushing the boundaries and introducing revolutionary features, Disney+ Hotstar is shaping the future of digital advertising, one campaign at a time.
Insightful Examinations of Past Ad Campaign Triumphs
When it comes to wielding the power of sports advertising, it is the success stories and client testimonials that truly demonstrate its potency. The pulsating drama of sports matches, especially cricket tournaments like the Asia Cup and ICC Men's CWC, has proven to be a fertile ground for advertisers to sow the seeds of brand promotion and reap significant results. Here are some intriguing case studies showcasing the monumental impact of this remarkable synergy.
Kohler's Cutting-Edge Approach to CTV Advertising:
The phenomenon of Connected TV (CTV) advertising has become a cornerstone of contemporary marketing strategy. Kohler, a leading global brand known for its luxury kitchen and bath products, capitalized on this trend during the T20 World Cup, aiming to reach premium and custom audiences.
Kohler aimed to connect with a very niche demographic – the affluent, premium, urban, highly engaged, and digital-first audience. Their target group (TG) ranged from 30 to 55 years of age. In their quest to increase awareness and boost purchase intent for their products, Kohler found an ideal partner in Disney+ Hotstar.
The results of this collaboration were nothing short of spectacular. Kohler witnessed a significant uplift in key brand metrics: a 22% increase in Aided Awareness, 24% in Online Ad Awareness, 11% in Message Association, and an impressive 27% in Purchase Intent.
As Parveen Gupta, Director of Marketing at Kohler, India, praised the partnership: "Disney+ Hotstar enabled us to custom-target audiences on its CTV offering during the T20 World Cup. We were able to drive significant uplift in key brand metrics through consistent advertising on the platform, achieving a very high frequency."
ICICI Pru Mutual Fund's Strategic Alliance with Disney+ Hotstar:
Another compelling case is the collaboration between ICICI Pru Mutual Fund and Disney+ Hotstar, aimed to reach an affluent male audience with disposable incomes, ranging from 25 to 40 years of age.
By integrating mid-roll ads and securing a presence on CTV during cricketing events, ICICI Pru Mutual Fund achieved high visibility and incremental reach amongst their target audience. The campaign registered significant uplifts: 19% and 4% in Aided Awareness on CTV and mobile respectively, 9% and 6% in Online Ad Awareness on both platforms, and 7% and 2% in Purchase Intent.
In the words of Abhijit Shah, Head – of Marketing, Digital & Customer Experience, ICICI Pru AMC Ltd., "The platform was a perfect match for us to create a consistent presence in front of our core audience. The results speak for themselves. We've seen incremental reach in key brand metrics, especially awareness & purchase intent."
The winning streaks of Kohler and ICICI Pru Mutual Fund underscore the effectiveness of sports advertising, particularly during high-stake cricket tournaments like the Asia Cup and Men's CWC. These brands tapped into the pulsating world of cricket and transformed viewers into potential customers. Their success stories serve as a testament to the transformational potential of sports advertising and its power to influence key brand metrics, laying a roadmap for future marketers to follow.
Recapitulating the Influence of the Asia Cup and ICC Men's CWC 2023 on Disney+Hotstar: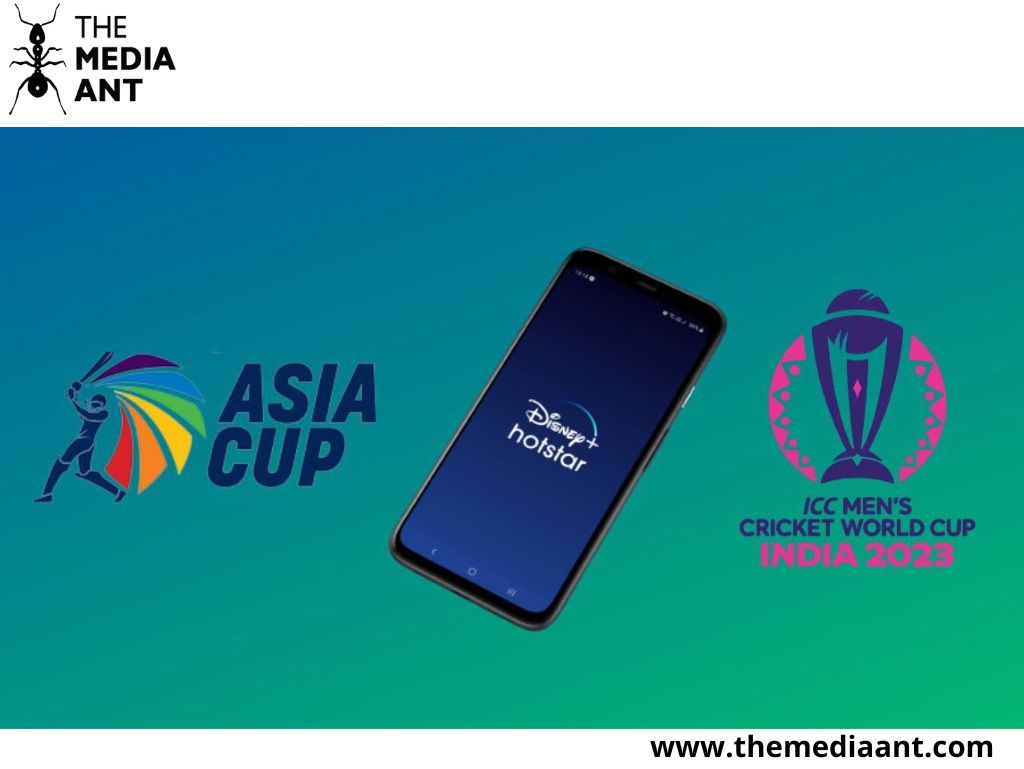 As we reach the end of our journey, it becomes clear that the Asia Cup and ICC Men's CWC 2023 on Disney+ Hotstar are not just two of the year's biggest sporting events, but are also the fulcrums that promise to revolutionize the course of sports advertising.
Disney+ Hotstar, with its dedicated team and customized solutions, is reinventing the advertising landscape, turning its platform into a marketer's dream canvas. By harnessing the power of these global cricketing tournaments, it presents an unrivaled opportunity for advertisers to reach millions of engaged viewers, tapping into the raw emotion, passion, and excitement that is inherently tied to these events.
In conclusion, the Asia Cup and ICC Men's CWC 2023 on Disney+ Hotstar promise to be more than just cricket tournaments. They represent a monumental shift in the trajectory of sports advertising, enabling brands to create memorable, impactful experiences for their consumers. This is the dawn of a new era in advertising – one that is defined by deep integration, consumer engagement, and transformative strategies that leverage the magic and momentum of live sports.


| | |
| --- | --- |
| Was this article helpful? | |