Half Page on Times Of India, Times Property Bangalore, English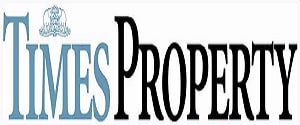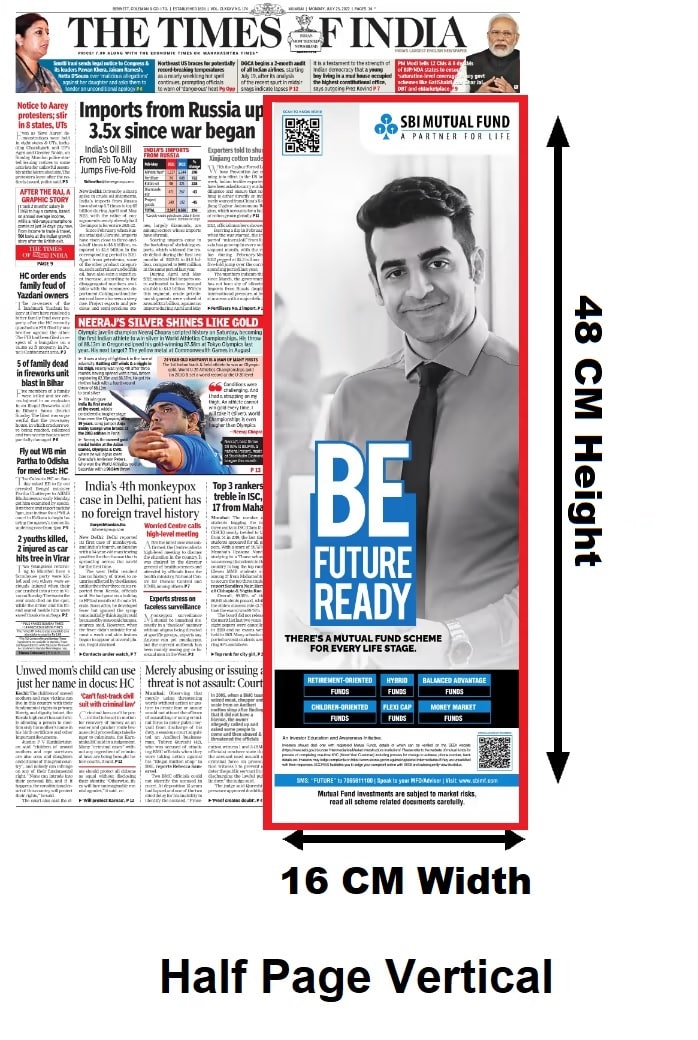 Half Page Newspaper Ads will cover half of the page and can be displayed on any page of the newspaper. Half Page Ads can be placed either horizontally or vertically across the page and have a total area of approx. 823 sq. cm of ad space. Compared to Quater Page Ads, Half Page Ads will have more ad space, in which advertisers can customize the content and make them eye-catching to the audience.
Rack Rate
₹ 16,29,375 / Per Insert
Execution Details
Creative Specification: image
Other artwork related details
Click here to view the guideline to create artwork
Horizontal Half page:: image
Vertical Half Page:: image
Restrictions
The maximum height for vertical half-page in front page is 48 sqcm and it is due to the presence of newspaper masthead.
Other related details
Click here for newspaper availability details.
Art work submission deadline
Creative should be received by the ops team 48 hours prior to the campaign going live. Creative should be received before 5 pm, which is to be shared with the publication for approval. Any changes related to the campaign must be informed 72 hours prior to the campaign going live. No creative work will be done on Saturday and Sunday.
Proof Of Execution
# Soft copies will be provided within 24hrs after the campaign goes live. # If hard copy images are required, the same will be provided within 2 working days. # No hard copy images will be provided for the Regional Newspaper.
First Proof Of Execution(In Days)
1
Proof Of Execution Frequency
Every day the execution takes place
End of the campaign execution proof (In Days)
Not applicable since we are sharing the newspaper copy within the same day of execution