Full Page on Deccan Herald, Bangalore, English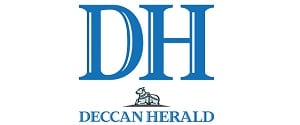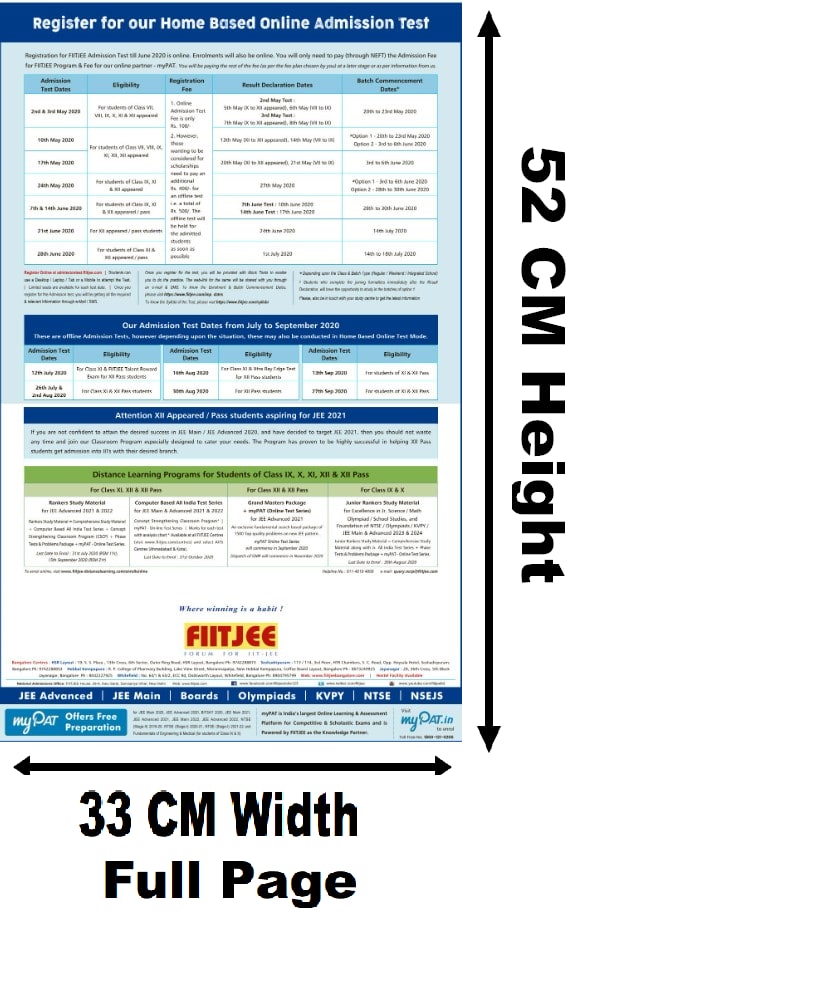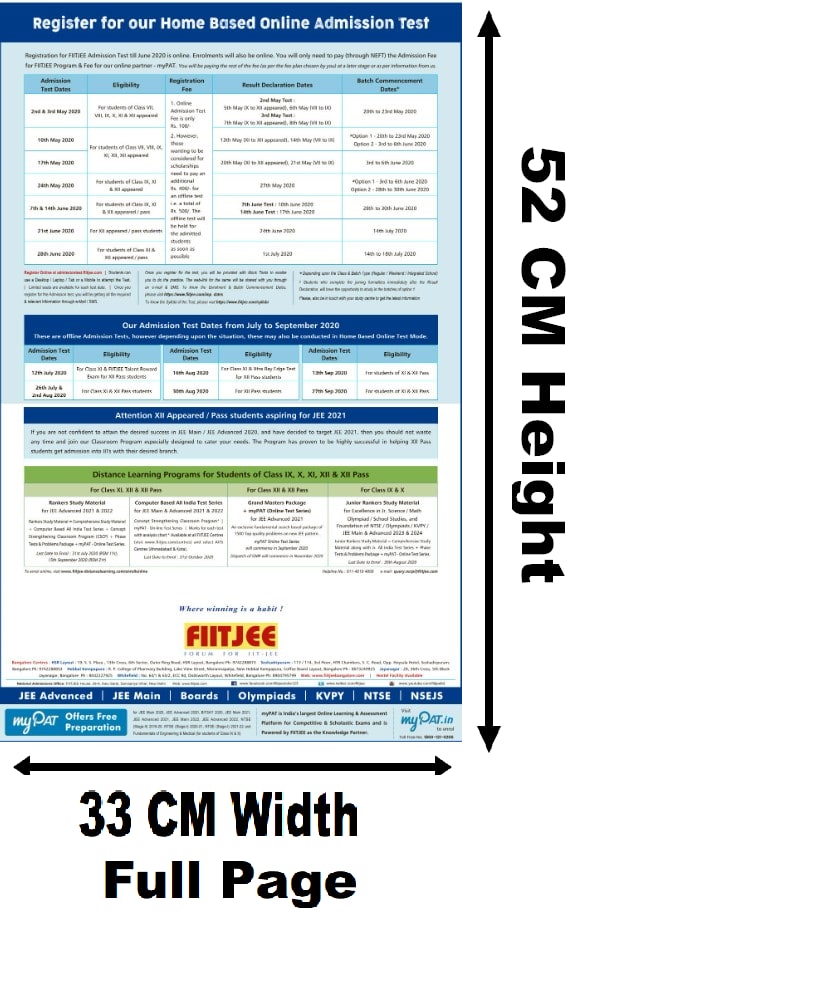 Full Page Newspaper Ads cover an entire page of the newspaper. Full Page Ads can be placed anywhere on the newspaper, other than the front page because the front page always carries the latest news content. Full Page Ads will provide advertisers with good brand visibility as it takes up a large area in the newspaper, i.e. approx. 1726sq. cm.
Rack Rate
₹ 20,59,200 / Per Insert
Execution Details
Creative Specification: Newspaper:: image
Other artwork related details
Creative specification: image
Proof Of Execution
# Soft copies will be provided within 24hrs after the campaign goes live. # If hard copy images are required, the same will be provided within 2 working days. # No hard copy images will be provided for the Regional Newspaper.
First Proof Of Execution(In Days)
1
Proof Of Execution Frequency
Every day the execution takes place
End of the campaign execution proof (In Days)
Not applicable since we are sharing the newspaper copy within the same day of execution