Fixed Size on Dabang Duniya, Bhopal - Main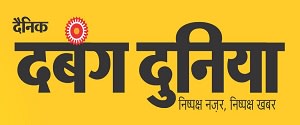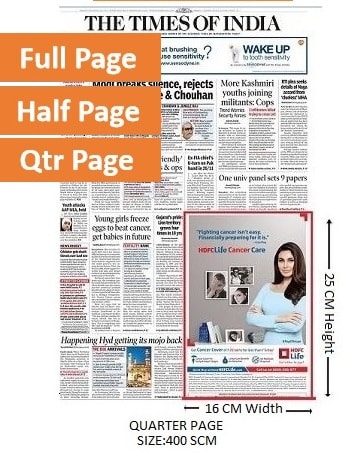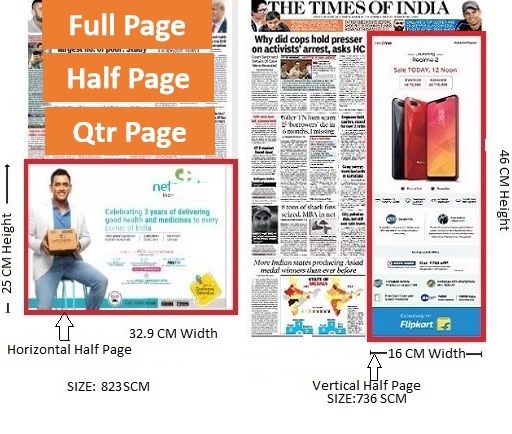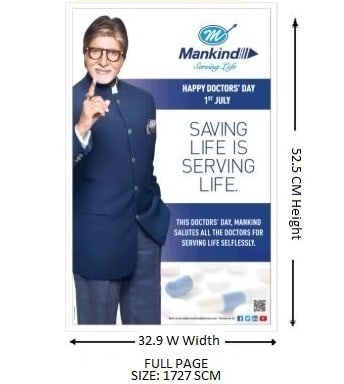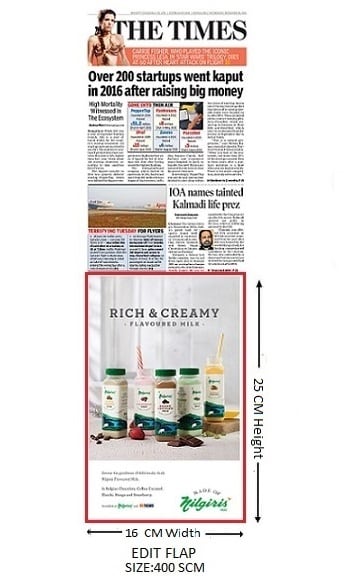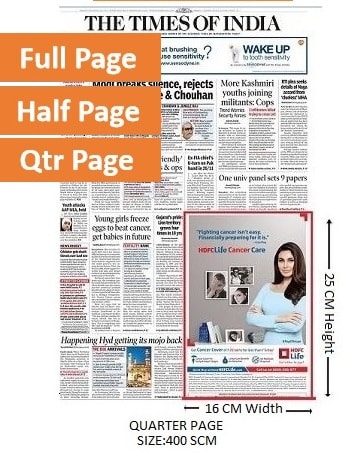 Different sizes-Quarter page (400 sq cm), Half Page (825 sq cm) and Full Page (1716 sq cm) are possible. Edit flap(400 scm) is placed in case front page quarter page isn't possible.
Rack Rate
₹ 1,60,000 / Per Insert
Execution Details
Creative Deadline
2 days prior to release date
Dimension
Quarter Page - 16 W x 25 H Cm
Half Page - 33 W x 25 H Cm
Full Page - 33 W x 52 H Cm
Proof Of Execution
# Soft copies will be provided within 24hrs after the campaign goes live. # If hard copy images are required, the same will be provided within 2 working days. # No hard copy images will be provided for the Regional Newspaper.