Advertising in The Smart CEO Magazine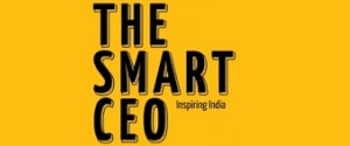 About Advertising in The Smart CEO Magazine
Find Soft Copy of the The Smart CEO Magazine. You can download or view it to see the reader profile of The Smart CEO Magazine.View/Download
Confused?
We can help
Hire our expert media planners to find, plan and place your next promotion.
About The Smart CEO Magazine Advertising
The Smart CEO is a widely read business magazine that specializes in conducting thought-proving interviews with entrepreneurs, CEOs and business leaders.
About The Smart CEO Magazine Advertising
Find Soft Copy of the The Smart CEO Magazine. You can download or view it to see the reader profile of The Smart CEO Magazine.

View/Download

Facts and Figures
Bangalore
Chennai
Coimbatore
Mumbai
Delhi NCR
Kolkata
Trivandrum
Pune
Ahmadabad
Hyderabad
Facts and Figures
Our readership comprises of decision-makers: Most of our readers are senior and middle management professionals, family business owners and entrepreneurs. They come from a variety of industries and sector and a vast majority of them are decision makers.
High spending powe

r: The net worth and spending power of our readers is fairly substantial and it continues to grow. Most of them work at the middle and senior management level and are active investors in real estate, equity markets and several other investment vehicles.

The Smart CEO's content quality is top-notch and is well appreciated by the business community. Several entrepreneurs constantly reach out to ask for older editions of the magazine to read specific articles.
Facts and Figures
Retail: We circulate in retail through our distribution partner – India Book House. We are selling 

at several retail stores including –Landmark, Crossword, Oxford, Higginbotham's and airport 

magazine stalls.

Subscribers: Our subscribers include CEOs, middle/senior managers at growth companies and 

entrepreneurs and family business owners. In addition to that, we've a strong presence among 

business school and other college students.

Database: Smart Media Group and The Smart CEO magazine closely engage with industry 

organizations in South India. A complimentary copy goes out to members of CII, CII Young 

Indians, The Indus Entrepreneurs (TIE), Entrepreneurs Organization, and Young Presidents 

Organizations. We constantly hear positive feedback from members of these organizations about 

the quality and choice of articles. Our editorial team closely interacts with these organizations as 

well.

Corporate Subscription: We recently started selling corporate subscriptions and over the last one- 

month we've signed up over 10 companies for corporate subscription packages.

Sent to over 600 CEOs across India, mostly senior management professionals interviewed and 

featured in The Smart CEO. We stay in touch with senior professionals we've interviewed in the 

past and send them complimentary copies.

Sent to over 200 private equity, venture capital and angel investors, who've participated in surveys 

and interviews conducted by The Smart CEO
Execution Process
Step 1: Select Variables: Media Option, Ad Position, Number of Insertions and Magazine Issue Dates. 
In case you need any help with planning, please write to help@TheMediaAnt.com
Execution Process
| | |
| --- | --- |
| Variables | Sample Variable Selections |
| Media Option | Full Page/ Back Cover/ Gatefold |
| Ad Position | Regular/ Premium/ Innovative |
| Number of Insertions | 1/ 3/ 7 |
| Magazine Issue Dates | January/ February/ May |
Execution Process
Step 2: Email the filled table to help@TheMediaAnt.com or Create Package online at The Media Ant.
Step 3: We will check the ad space availability and prevailing discount at the time of booking.
Step 4: Upon confirmation of availability from our end, you need to submit the artwork and make the payment.
Execution Process
Once the advertisement is printed in the Magazine. Copies of the Magazine are sent to the client once published.