Advertising in Evo India Magazine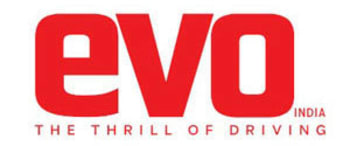 About Advertising in Evo India Magazine
Evo India is the most respected automobile magazine for motoring enthusiasts. Evo India focuses on driving reviews and adventures, news, opinion, technology, guides and group tests. Keeping pace with the changing needs of the motorist while remaining faithful to the mantra 'The Thrill Of Driving', Evo punches above its weight in the hotly contested motoring magazine marketplace. Evo's core team of experienced writers, photographers and filmmakers produce award-winning content that is respected all throught the for its integrity and professionalism
Confused?
We can help
Hire our expert media planners to find, plan and place your next promotion.
About
Evo India is the most respected automobile magazine for motoring enthusiasts. Evo India focuses on driving reviews and adventures, news, opinion, technology, guides and group tests. Keeping pace with the changing needs of the motorist while remaining faithful to the mantra 'The Thrill Of Driving', Evo punches above its weight in the hotly contested motoring magazine marketplace. Evo's core team of experienced writers, photographers and filmmakers produce award-winning content that is respected all throught the for its integrity and professionalism
Facts and Figures
Evo is read by two distinct audiences. Firstly those that are interested in buying the cars and bikes featured and can afford to indulge their passion. Secondly, those that may aspire to buy the vehicles featured but also want to know everything about them so they can be the go to people in their circle of friends when it comes to automotive knowledge. Because of this evo is seen by manufacturers as having real influence.
Facts and Figures
| | |
| --- | --- |
| Editorial Sections | Description |
| Fast fleet | What a car or bike is like to live with is important for our readers and the fast fleet section is very popular. The editorial team run a number of manufacturer cars and bikes, but it is often the personal vehicles they own and drive that readers connect with more. |
| Features | The most important section in evo and the one that brings people back to the magazine each month. Evo India will have around 4-5 features per month and they we will cover a number of elements across the spread of features: Group test, Twin/Single Car test, aspirational stories, iconic car/bike feature, affordable new or used, personality-driven, inspirational drive, motorsport, industry. |
| First drives | Essential to any new car and new bike focused magazine. While first drives will already be available on our website our readers are looking for us to provide what we think are The most important launches in the month and to offer the 'evo' verdict on that car or bike. |
| Knowledge | Automotive products - Be it tools, helmets or performance Parts - Which are of interest to the evo reader are reviewed in the tried & tested section. Database provides a complete digest of vehicles that are considered 'evo' material by the editorial team complete with prices, pro's, con's and the verdict on every important car and bike on sale in India at the moment. |
| Luxury | Evo readership is relatively wealthy and have a keen interest in the luxury lifestyle with watches being a strong passion. Car guys with a little bit of money also tend to be watch guys. They appreciate the engineering, the quality and the precision required to make a good watch in the same way. These qualities are revered when it comes to cars and bikes. |
| Radar | Whilst breaking news is arguably most suited to the internet, our readers still want it curated and delivered to them within the four-weekly magazine. To make it relevant, the news is more in depth and analytical than just reporting and includes in depth interviews with designers and engineers, technology and industry/ market/ motorsport comment. These are also areas where evo drives the agenda on. |
| the market | Buying and selling is a key aspect of the evo India reader's life. Whether they are buying and selling in reality, or just fantasising about what next to add to the garage, understanding how much is their current vehicle worth, or comparing a group of favourite cars or bikes, the market provides an opportunity to understand buying and selling trends. |
Execution Process
Step 1: Select Variables: Media Option, Ad Position, Number of Insertions and Magazine Issue Dates. 
In case you need any help with planning, please write to help@TheMediaAnt.com
Execution Process
| | |
| --- | --- |
| Variables | Sample Variable Selections |
| Media Option | Full Page/ Back Cover/ Gatefold |
| Ad Position | Regular/ Premium/ Innovative |
| Number of Insertions | 1/ 3/ 7 |
| Magazine Issue Dates | January/ February/ May |
Execution Process
Step 2: Email the filled table to help@TheMediaAnt.com or Create Package online at The Media Ant.
Step 3: We will check the ad space availability and prevailing discount at the time of booking.
Step 4: Upon confirmation of availability from our end, you need to submit the artwork and make the payment.
Execution Process
Once the advertisement is printed in the Magazine. Copies of the Magazine are sent to the client once published.