Advertising in Auto X Magazine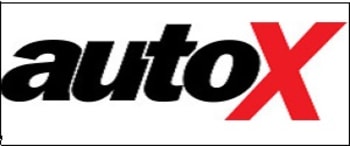 About Advertising in Auto X Magazine
BMWAudiBridgestonePanasonicToyota
Confused?
We can help
Hire our expert media planners to find, plan and place your next promotion.
About Auto X Magazine Advertising
Started in September 2006, AutoX magazine is the fastest growing automotive lifestyle magazine in India. Content is around reviews of automobiles and presented in a non technical yet scientific tone.
About Auto X Magazine Advertising
BMW
Audi
Bridgestone
Panasonic
Toyota
Readership Profile
Core readership consists of:
Age: 20 - 45
SEC: A+/A and B+/B
Readers Include: includes HNI's, decision makers, opinon leaders, influences, adventure junkies, avid travellers, connoisseurs, car and bike collectors, tech savy individuals, motorsport fans and racers.
Readership Profile
Speed Still Rules
The Devil's Own
It Was Worth The Wait
B.I.C. Test
The Four Horsemen
Go Anywhere
Good Wood Festival of Speed
Execution Process
Step 1: Select Variables: Media Option, Ad Position, Number of Insertions and Magazine Issue Dates. 
In case you need any help with planning, please write to help@TheMediaAnt.com
Execution Process
| | |
| --- | --- |
| Variables | Sample Variable Selections |
| Media Option | Full Page/ Back Cover/ Gatefold |
| Ad Position | Regular/ Premium/ Innovative |
| Number of Insertions | 1/ 3/ 7 |
| Magazine Issue Dates | January/ February/ May |
Execution Process
Step 2: Email the filled table to help@TheMediaAnt.com or Create Package online at The Media Ant.
Step 3: We will check the ad space availability and prevailing discount at the time of booking.
Step 4: Upon confirmation of availability from our end, you need to submit the artwork and make the payment.
Execution Process
Once the advertisement is printed in the Magazine, copies of the Magazine are sent to the client within one working week.