Banner on Cricbuzz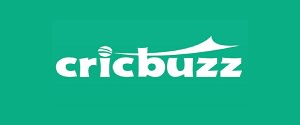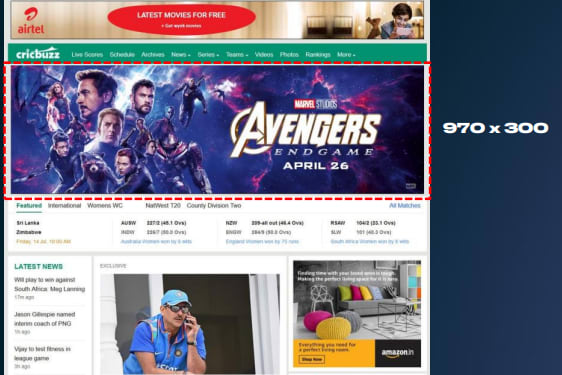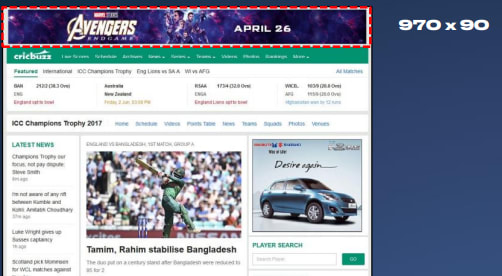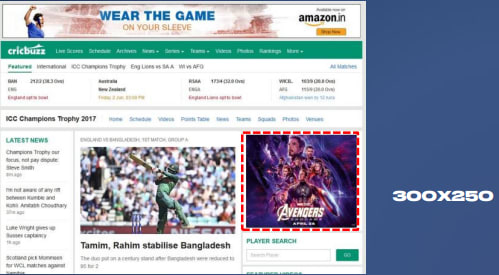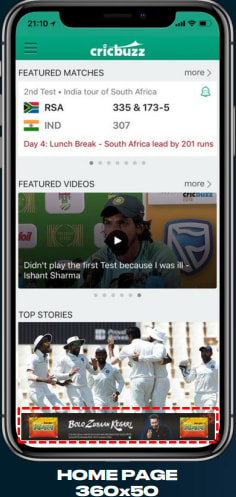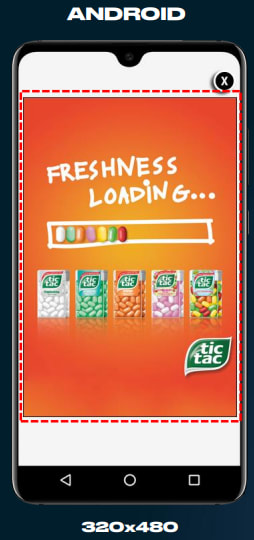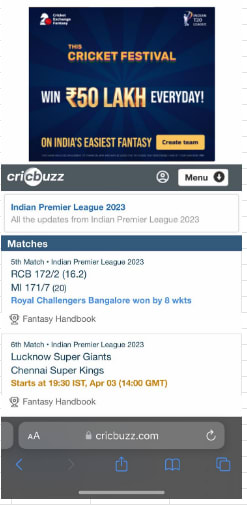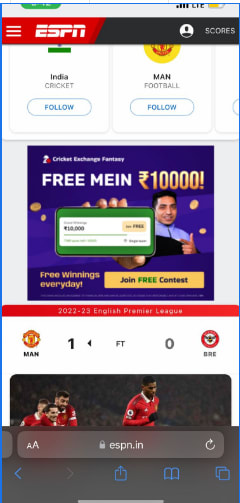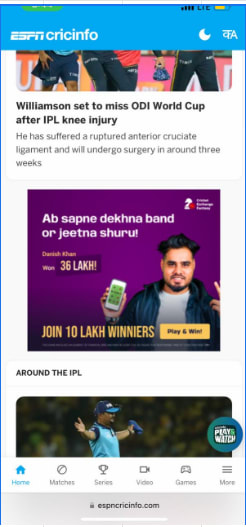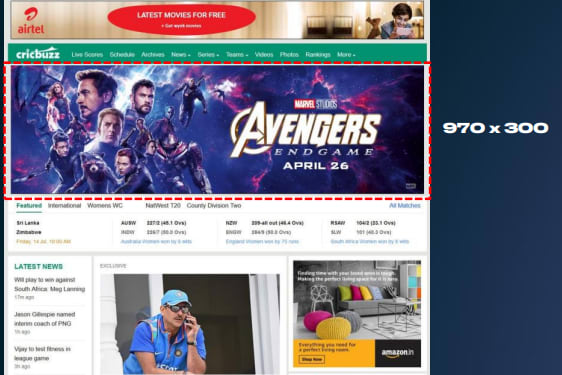 Banner Ads are rectangular ads displayed along with the content on the platform. Advertisers can promote their brand using different banner ads including Shoshkele banner, Mobile Interstitial banner, Super Leaderboard banner, and 4 types of Standard banner like Mobile Leaderboard, running across Mobile and Desktop whereas Leaderboard and Shoshkele banner will be running on Desktop while Mobile Leaderboard and Bottom banner will be Bottom Banner, Medium Rectangle, and Leaderboard Banner each banner ad carries a different dimension, and rates also vary based on the dimension. Medium Rectangle will be running on Mobile only.
Rack Rate
₹ 0.079 / Per Impression
Execution Details
Restrictions
#Max File Size 150 kb #Background must be a solid color/image and not transparent # ClickTag and Replay button will be embed on creative
Proof Of Execution
# Analytics and POE Report will be provided - (POE Report which includes the Impressions, reach, clicks, etc ). It provides the KPI as per the campaign. # Reports will be provided after 24hrs once the campaign goes live (Saturday & Sunday - Excluded). # Screenshots will not be provided.
First Proof Of Execution(In Days)
1
Proof Of Execution Frequency
At the end of the campaign only